I've always loved the look of bright and vivid wooden blocks. Here's a fun way to turn plain blocks into modern and playful pieces. These contemporary blocks pop in color and are also fun for kids to help make!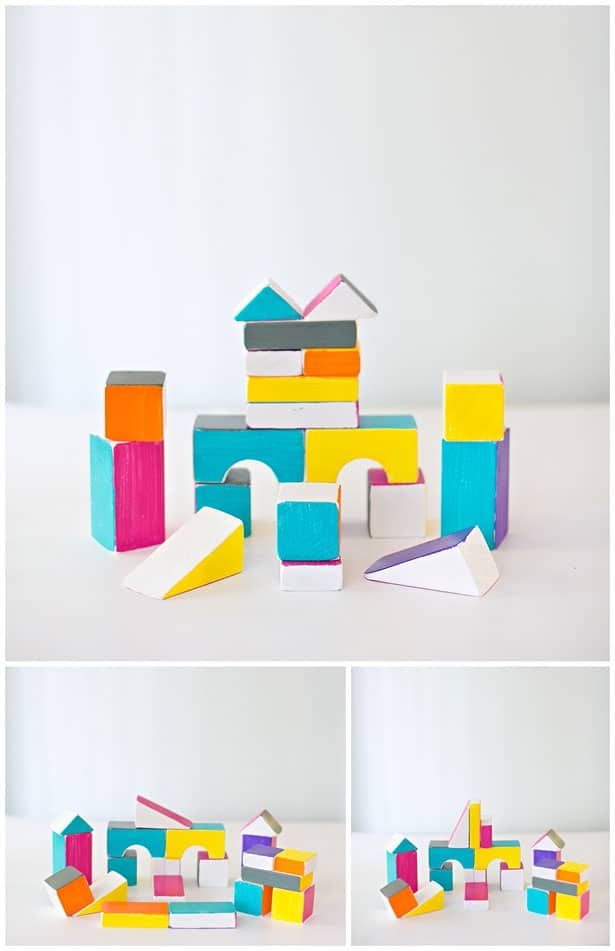 DIY Modern Playful Wooden Blocks – Materials:
– Plain, unfinished wood blocks (like these)
– Acrylic paint (in any of your favorite bright colors)
– Foam brushes
– White spray paint
– Masking tape
– Clear protective finish spray (optional)
– Paper bags (for spray painting)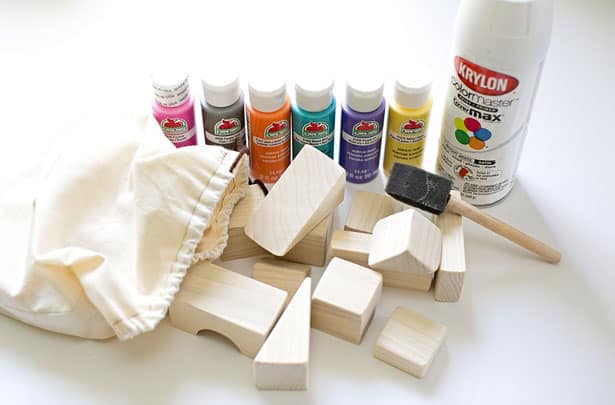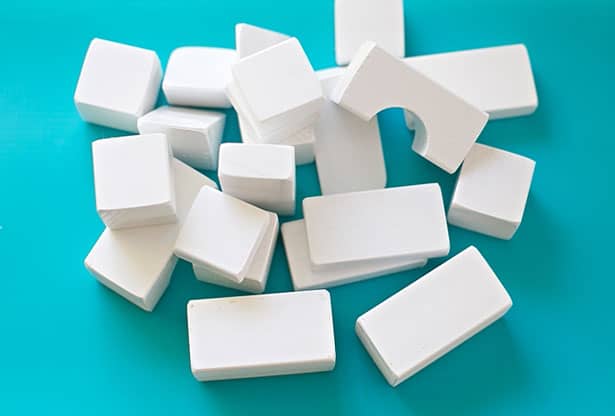 1. Gather your supplies. Head outside or in a well-ventilated space and lay your wood blocks on paper bags. Apply 2-3 coats of white spray paint on all sides, making sure to allow to dry in between applications.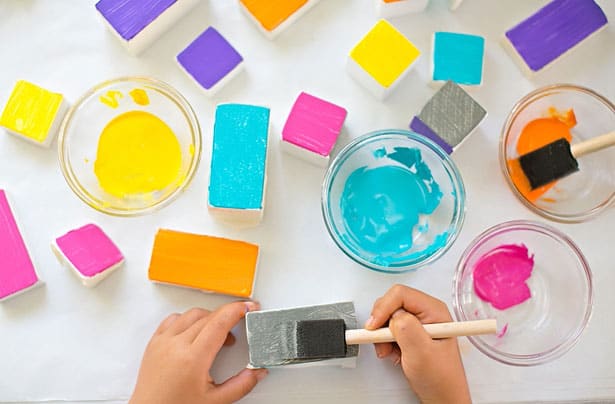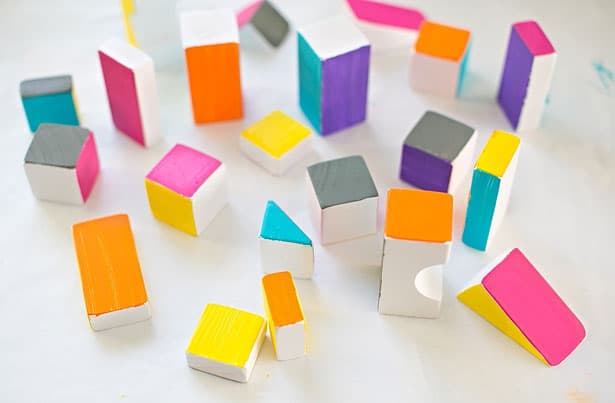 2. Lay out your paints inside individual containers. If your child is helping you paint (depending on how old they are), it helps to place masking tape along each side so they can easily stay inside the lines. Then paint away! Decide on color direction and engage your child in it as well. For example, I told my daughter she was the "art color director" and followed her lead on how she wanted the blocks painted.
Make sure each side is dried before painting the other sides. Once all the paint is dry, you can apply a clear adhesive coating to protect the wood (optional).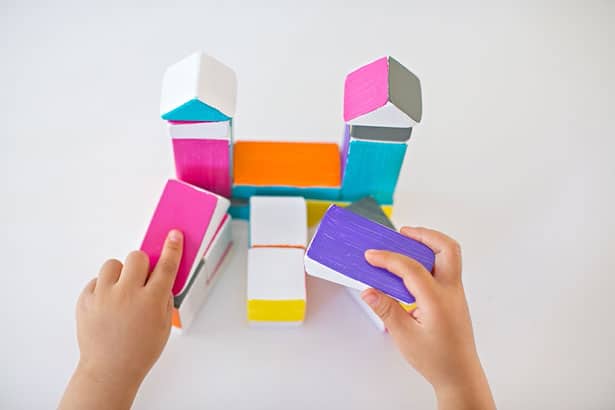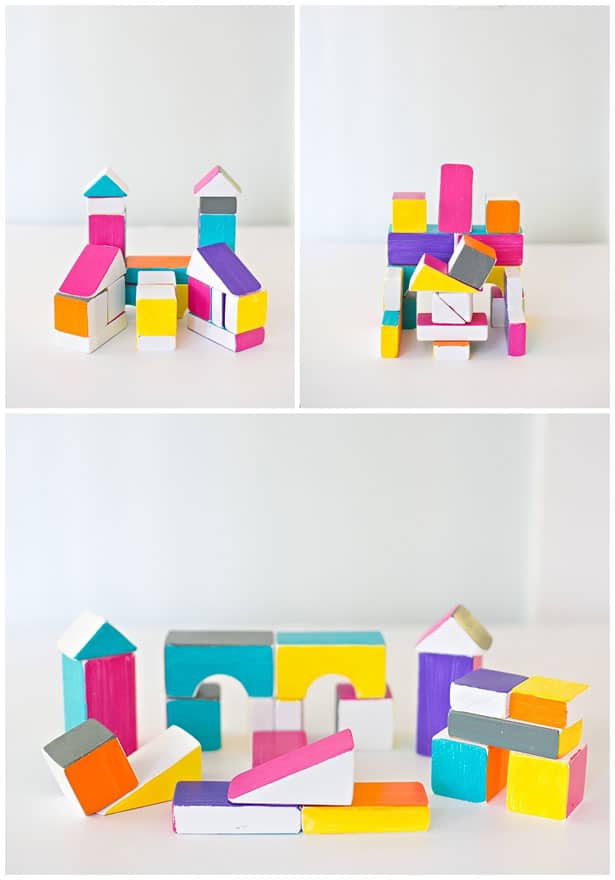 I love how bright the colors pop on these blocks. We placed them in a basket on our dining room table to encourage play and they blend right in as a cool piece of decor. They're also so much fun to play and build cool structures with. The examples above are just some of the endless possibilities the kids created.
Have you ever tried painting wooden blocks? Would love to hear your design tips!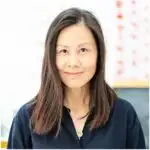 Agnes Hsu is a mom of three and has been inspiring parents and kids to get creative with easy activities and family friendly recipes for over 10 years. She shares her love for creative play and kids food to her 2MM+ followers online. Agnes' commitment to playful learning and kindness has not only raised funds for charity but also earned features in prestigious nationwide publications.