Welcome to our next Cooking With Kids post! I know we've shared how to make delicious desserts here like decadent chocolate cakes, but this one's all about healthy ingredients and how to get your kids to actually eat them.
Given how much time I spend trying to get my kids to eat a variety of foods, I have a confession: they've never eaten salads. Oh maybe a bite or two from my plate, but never for an entire meal. Until now.
So how did I do It? By making them in control of the ingredients and presenting it in a fun way for them to eat. I couldn't believe it. This simple method actually worked. Both my 5 and 3 year old ate a salad for dinner! I was in disbelief and can't wait to show you how simple and fun it can be to get your kids to eat salad.
The actual method isn't that earth-shattering. Salads in a jar have been quite the rage lately, but this is our take on how to put a kid's spin on it and make a salad kids will actually eat.
Read on to find out how.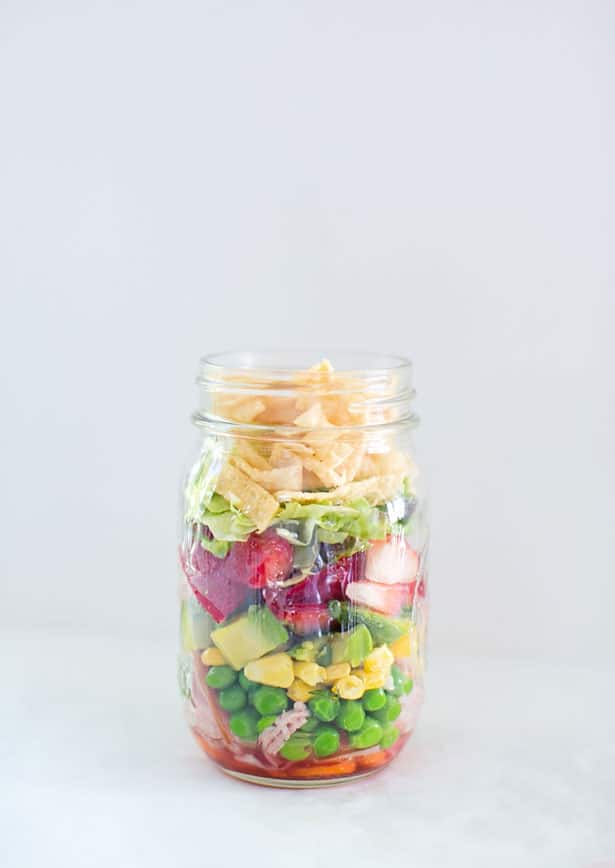 Salad in a Jar – Ingredients:
This is the fun part, you can give your kids complete control over what to put in the jar – as long as they pick at least 4 veggies. We also made it a fun market trip and I had my daughter pick out ingredient directly from the bins. I also told her we would be "layering" the ingredients, just like a fun craft activity. She was totally into it!
– Here is what my daughter decided on: carrots, peas, corn, avocados strawberries. I added some butter lettuce since it's a mild type of greens.
– Optional: we also added ham (or you can add chickpeas or a type of beans for some added protein). We also added crispy wonton strips or you can add croutons for some crunch.
– Strawberry dressing (bottled, found in many supermarkets) or your favorite dressing.
– Mason jar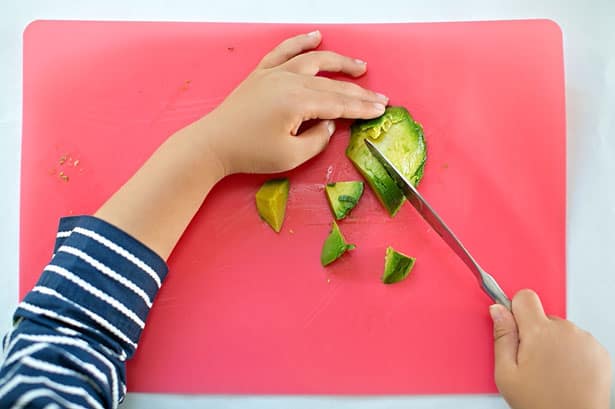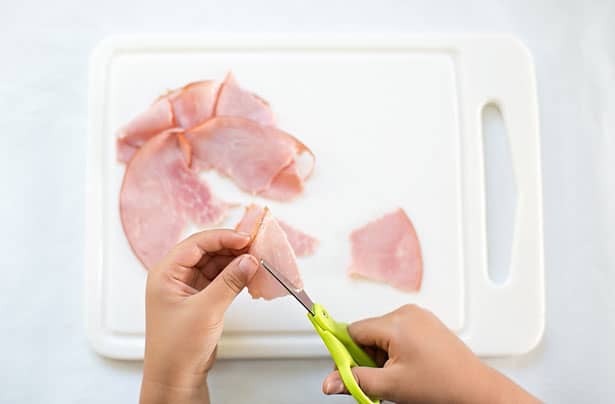 Steps:
1. For softer foods like the avocados and ham, you can show your child how to cut them up. The avocado was cut using a butter knife and ham with scissors. Tip: scissors work great for helping little hands "chop" up foods vs. using knives.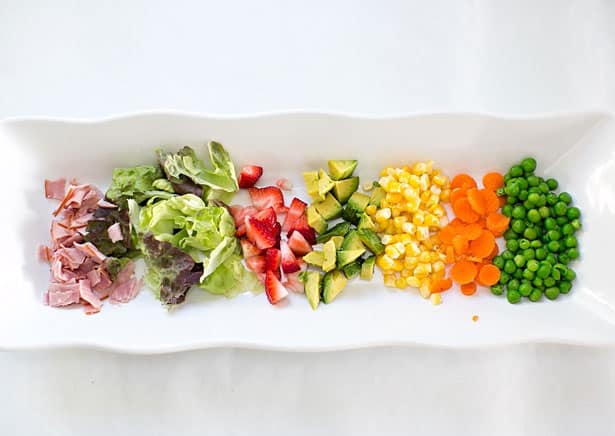 2. Lay out all your ingredients on one large platter so they'll be easier to layer.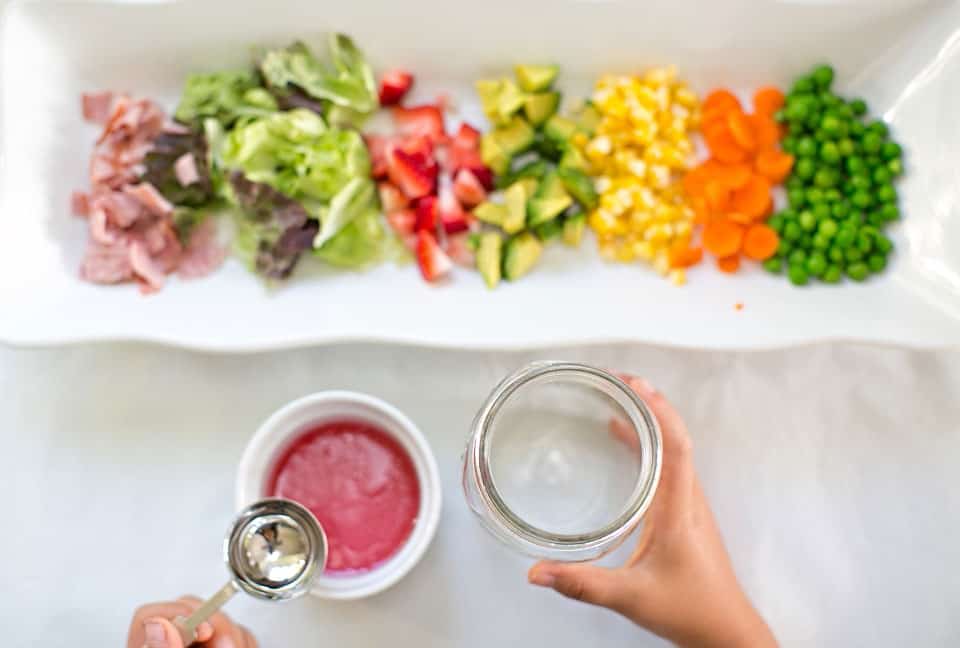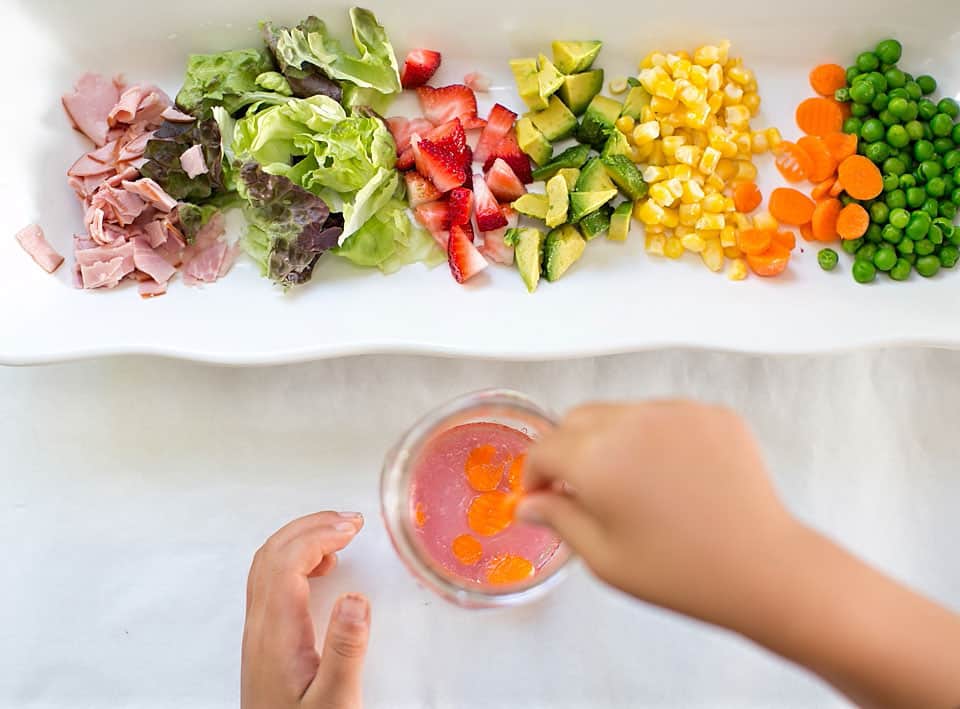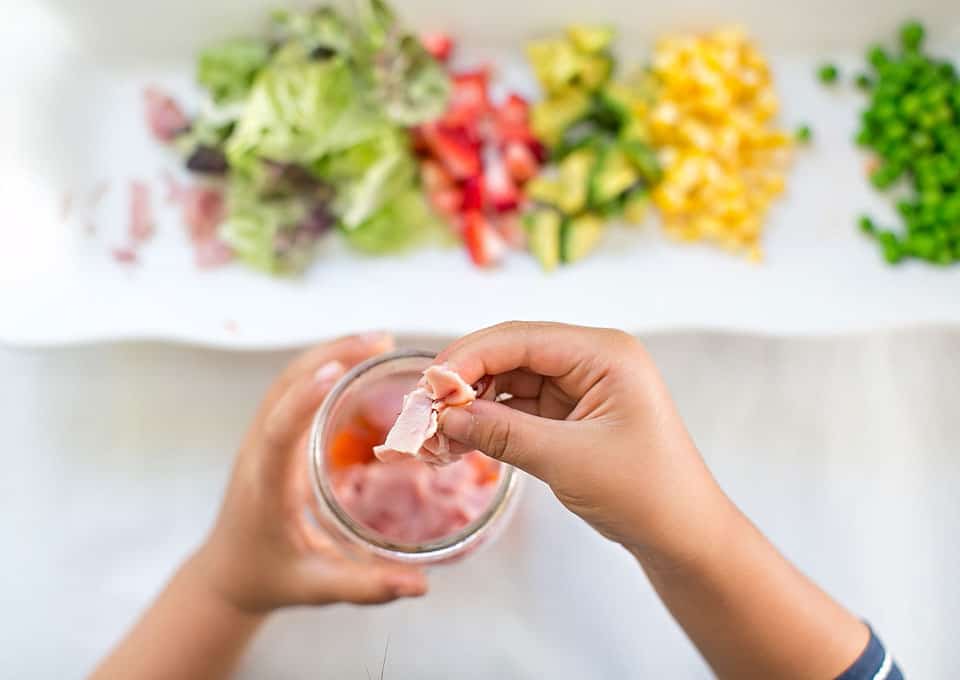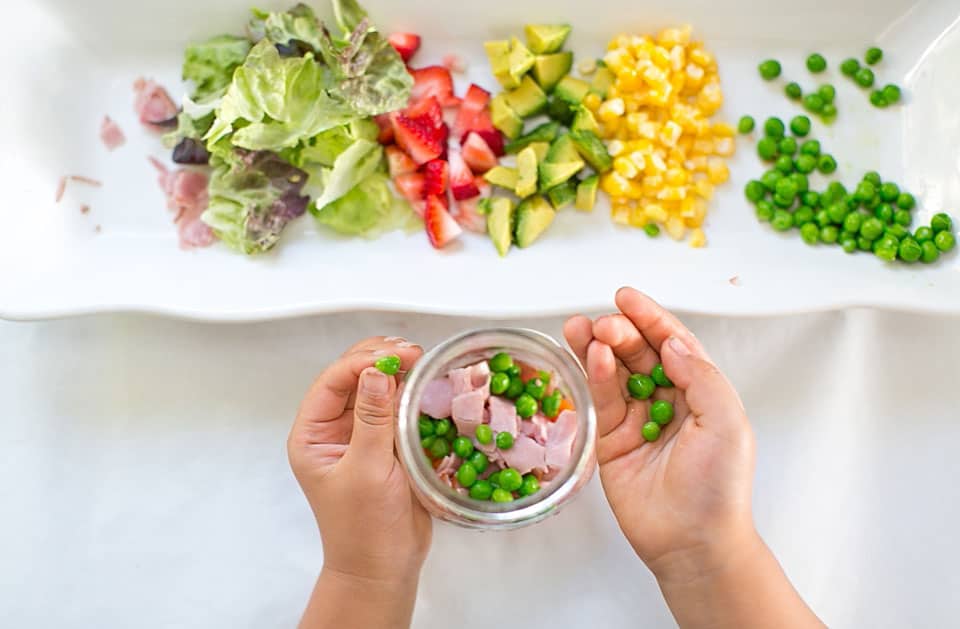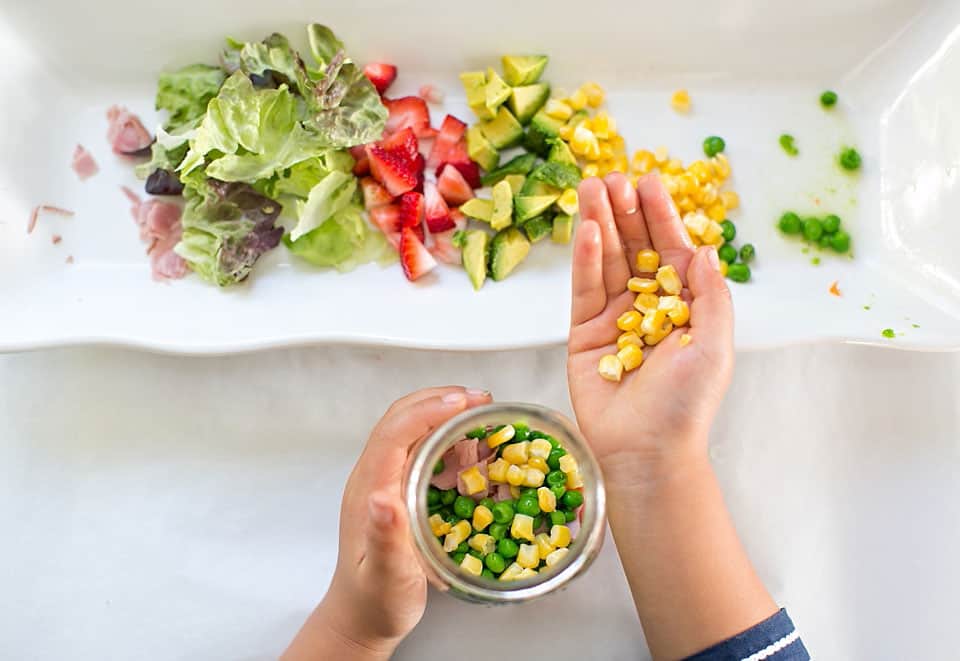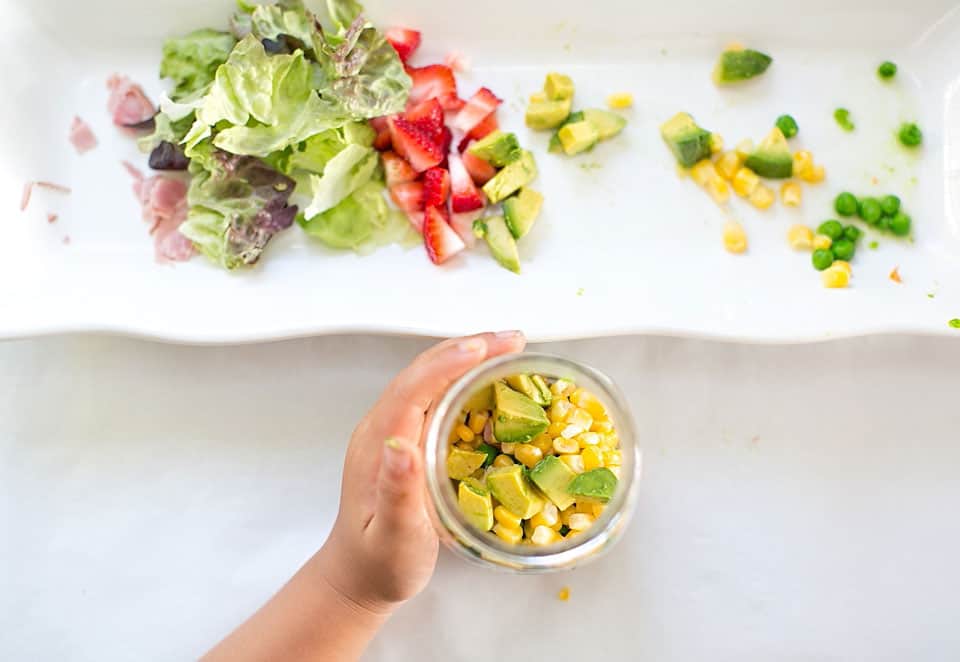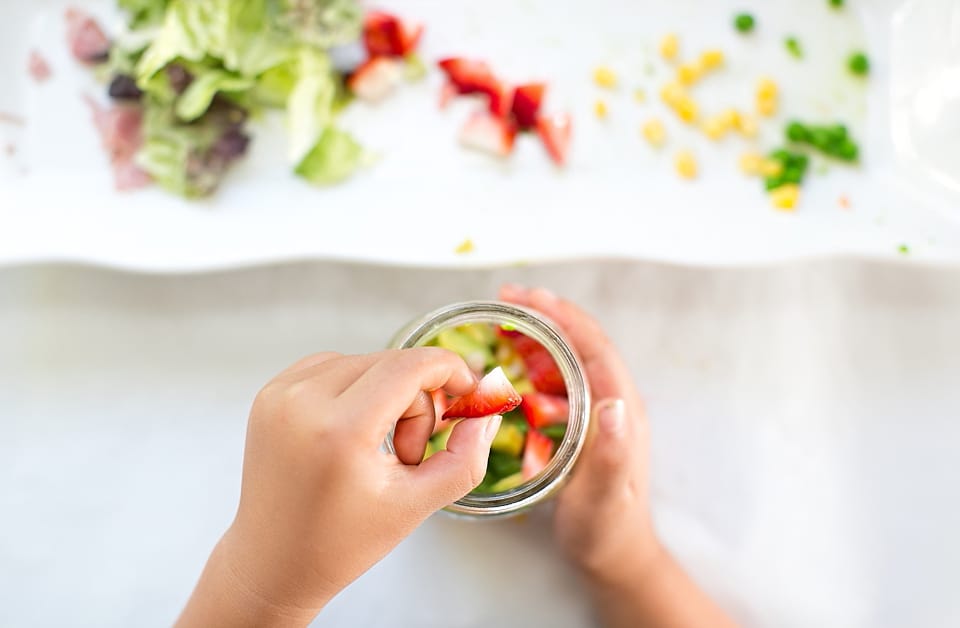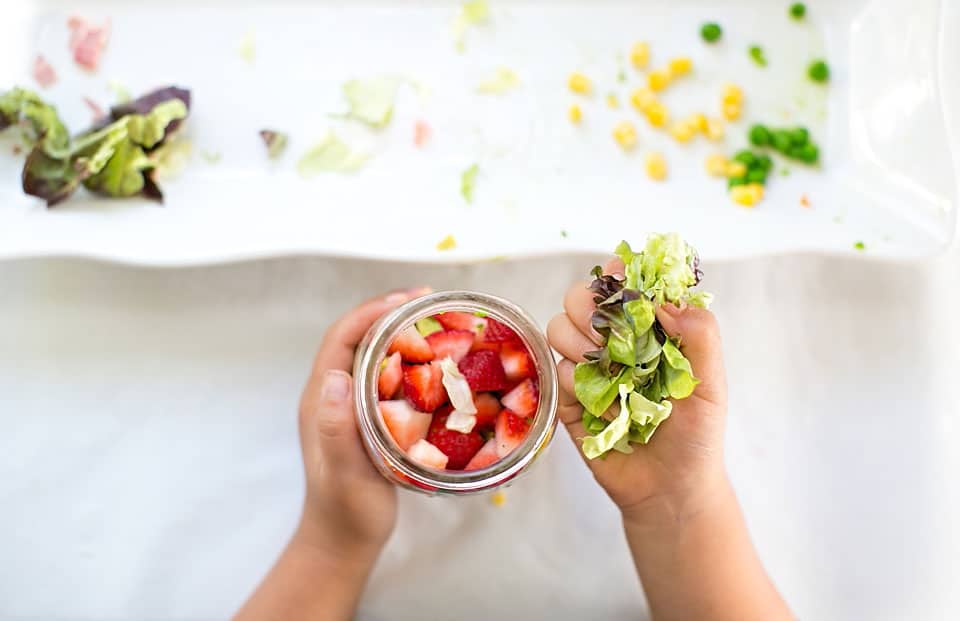 3. Ask your child to start layering (see steps above). You want to start with the dressing first so it doesn't get the other foods too soggy. Add 2-3 tablespoons of dressing. Then start layering from the heaviest to lightest foods ending with the salad greens. Our layers from bottom to top: dressing, carrots, ham, peas, corn, avocados, strawberries, greens.
You might notice we put in just a small amount of leafy greens. That was on purpose. I often find kids don't want to chew large pieces of green leaves which makes them turn away from salads. Our approach here was to fill up the salad with lots of other kid-friendly veggies they're more used to seeing (peas, corn, avocado, carrots).
Also note we added a strawberries as a fruit. This naturally sweetens up the salad and makes it more appealing to kids. Don't be afraid to add other fruits like blueberries, raspberries, even peaches or apples.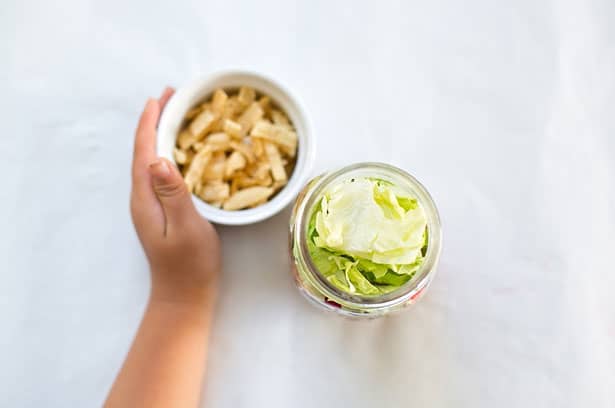 4. This is optional, but we also added some wonton crisps or you can add croutons on top of the greens. Kids love "crackers" so this makes the salad more appealing.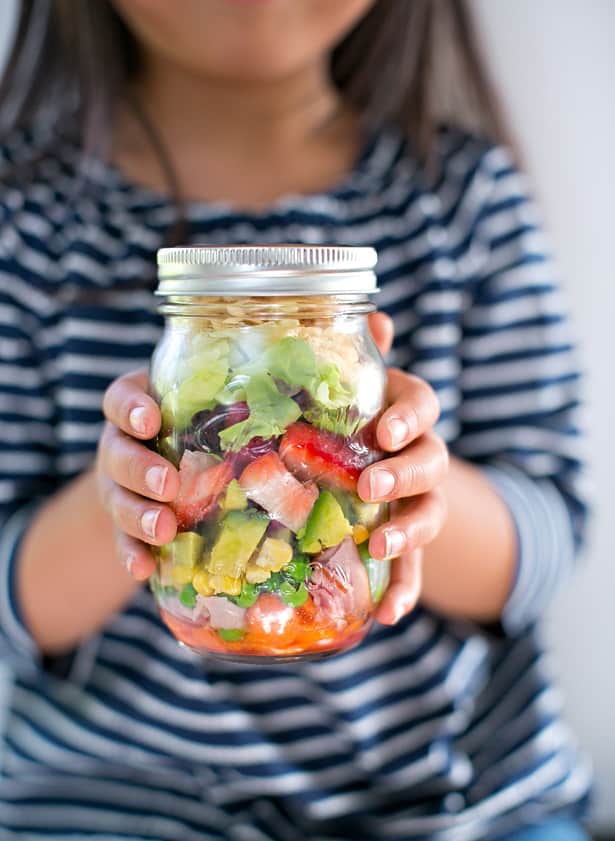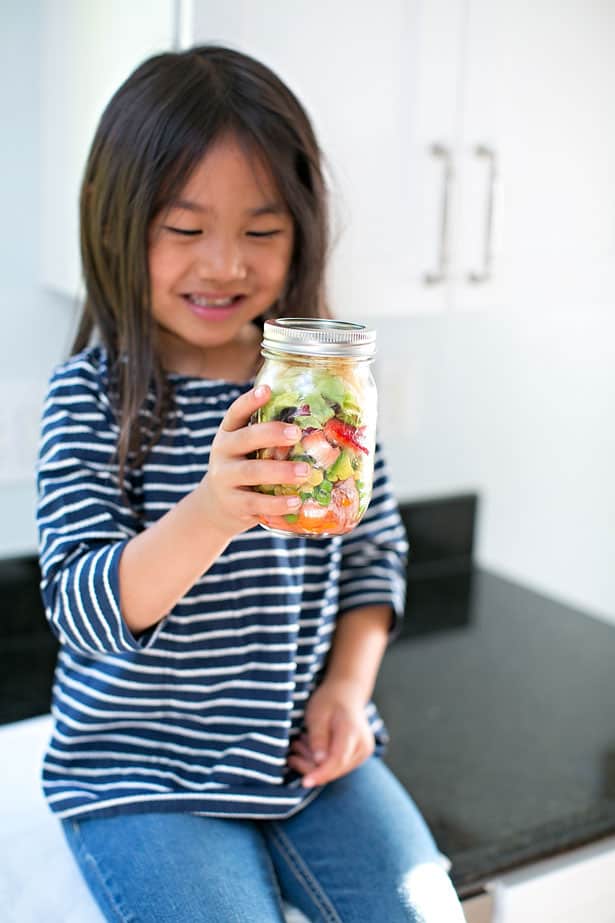 The salad is done and now comes the extra fun part. At this point you can refrigerate the salad and eat it later. But if you're ready to eat it, ask your child to shake up the jar. My daughter had an especially good time doing this.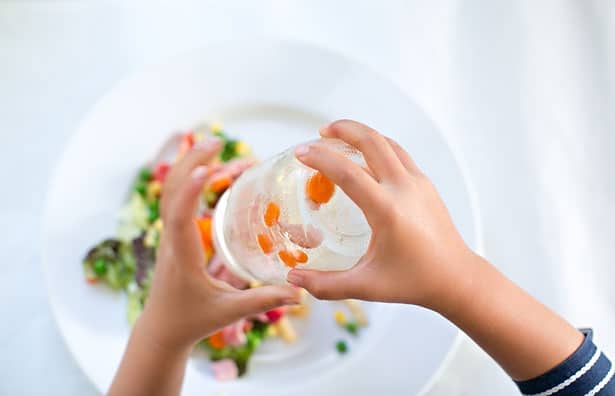 After shaking the jar, dump the salad onto a plate.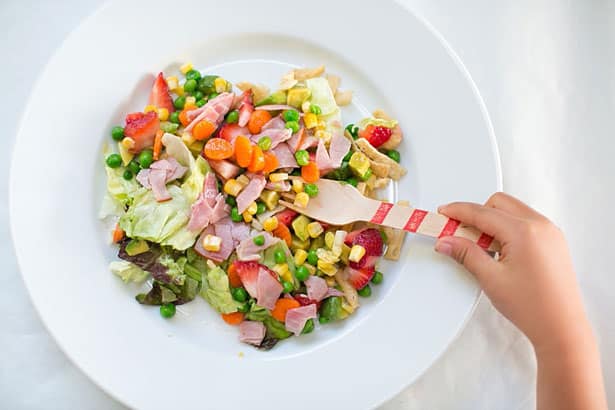 And there you go, kid-friendly salad in a jar. Both my 5 and 3 year old actually finished this entire plate for dinner! Whereas in the past, I had to beg them to just take one bite from my salad plate.
This was so much fun and I'm already thinking of all the different salads we can make in a jar now.
What are your tips on getting kids to try salad?
Also see:
8 Fun Foods in a Jar Kids Will Eat Up
Easy 5 Minute Mac and Cheese in a Jar