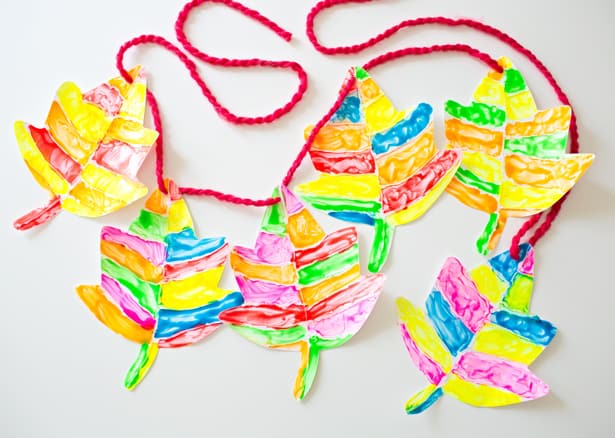 We love fall for the chance to paint leaves but if you live in a dry area like we do with very little foliage, it can be hard to come across nature's canvas. So we created our own fall leaves out of paper using colorful watercolors!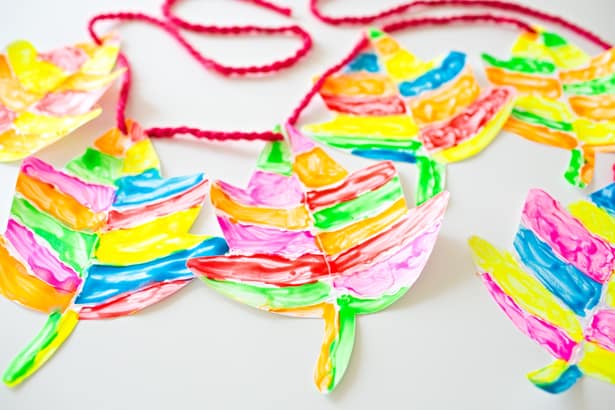 Read more below on how to make this pretty fall garland with your kids with some tips on strengthening their fine motor skills using squeeze bottle and hot glue resist.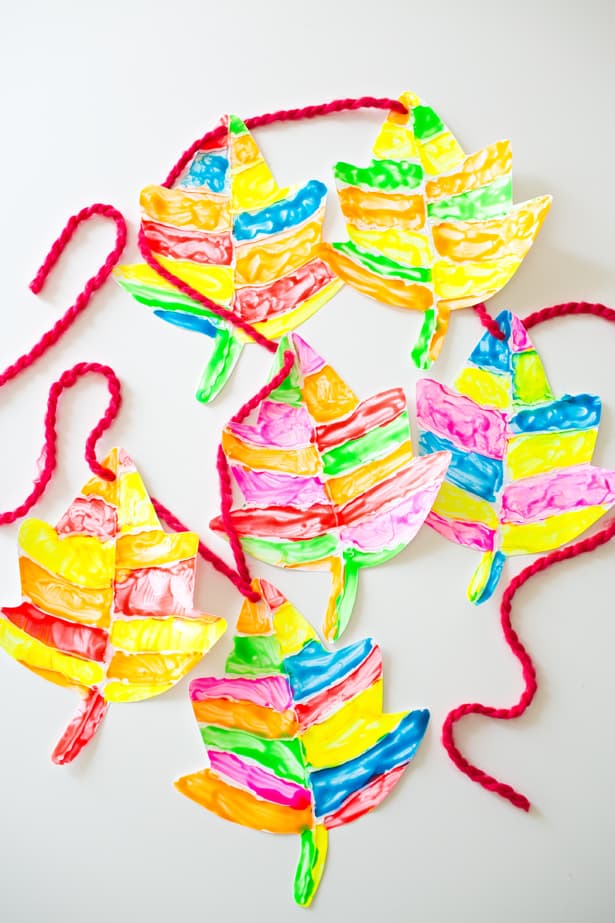 Colorful Watercolor Fall Leaves – Materials:
– Watercolor or mixed media paper
– Bright watercolors, paint brush
– Hot glue gun (we love this low temperature one that is safer for kids, although supervision is recommended depending on your child's age)
– Scissors
– Leaf template (search the internet for "fall leaf template" for a shape you like and print it out)
If you want to turn it into a garland (optional)
– Yarn
– Hole puncher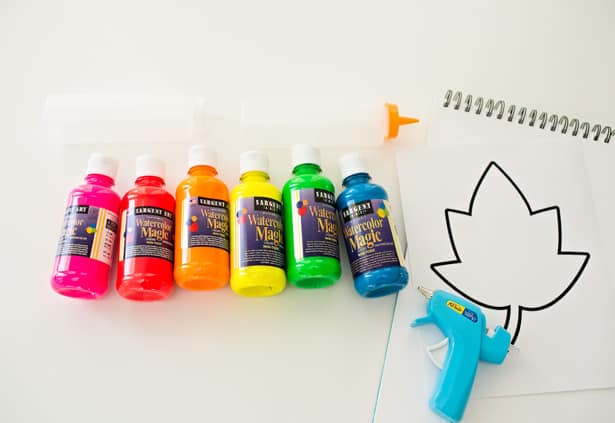 Instructions:
Step 1. Print out your leaf template, and use it as a template to trace and cut out multiple leaves from your paper.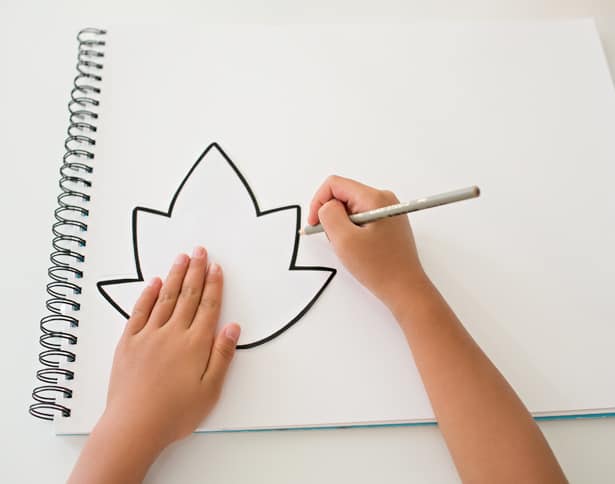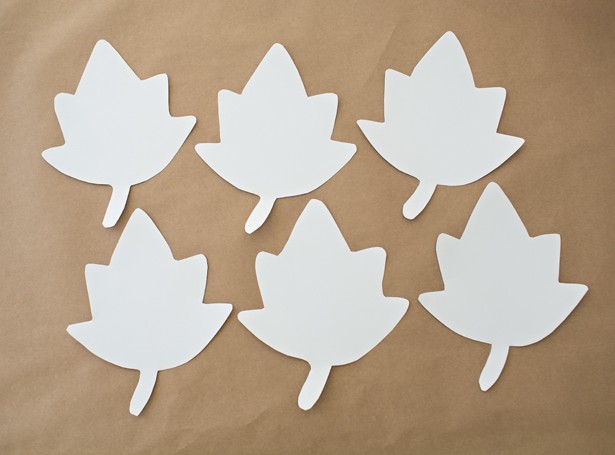 Step 2. Pour some of your watercolor paints into your squeeze bottles. Note, you can skip this step and simply pour the paint into small containers, but we wanted to add the fun and fine motor skills involved in using squeeze bottles!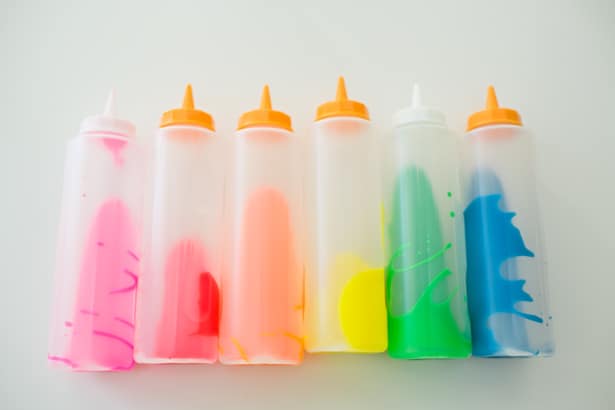 Step 3. Create leaf veins with your hot glue gun. Help your child if they need help creating the lines. This is another fine motor skills step that hones their hand control.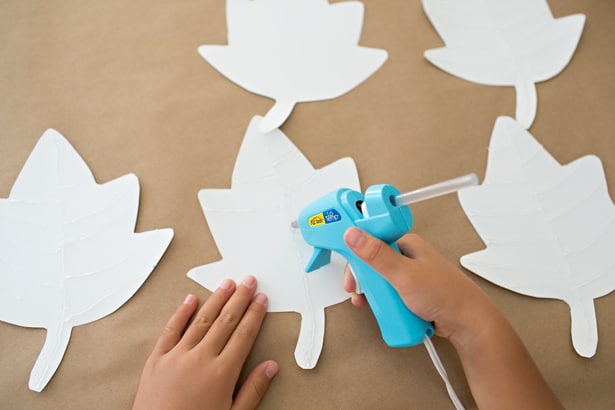 Step 4. Now the fun part, paint! Squeeze dots and lines of paint on the paper leaves. Then use your paintbrush to spread it around. Have a small cup of water nearby to rinse the brushes in between colors.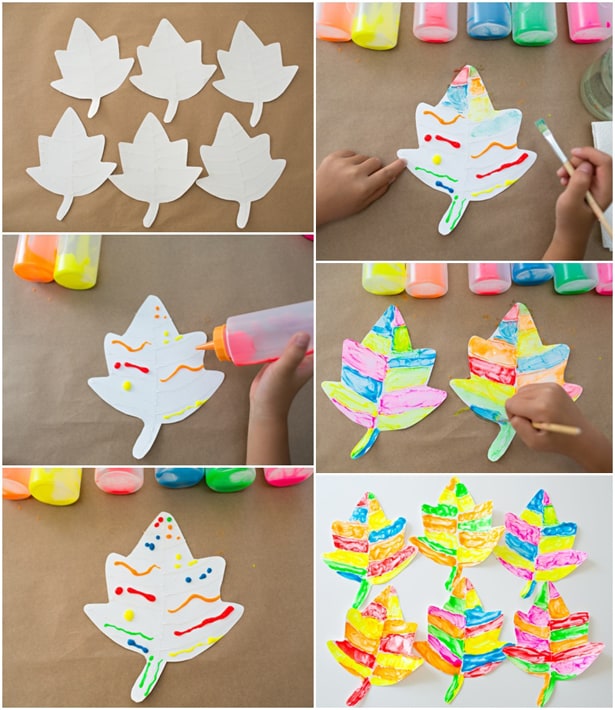 When you're done you have gorgeous, colorful fall leaves! Let them dry fully before stringing them up. If turning into a garland, simply hole punch and add some yarn or string through.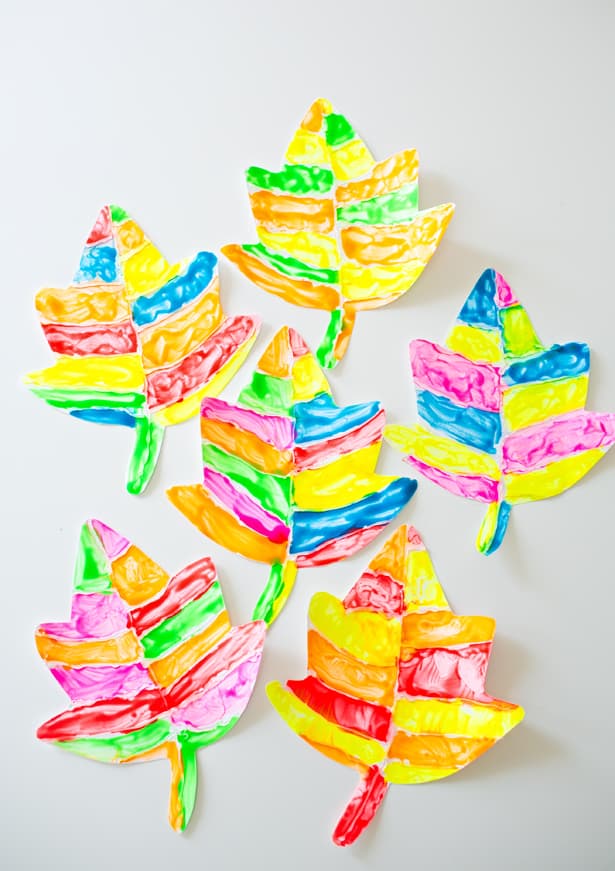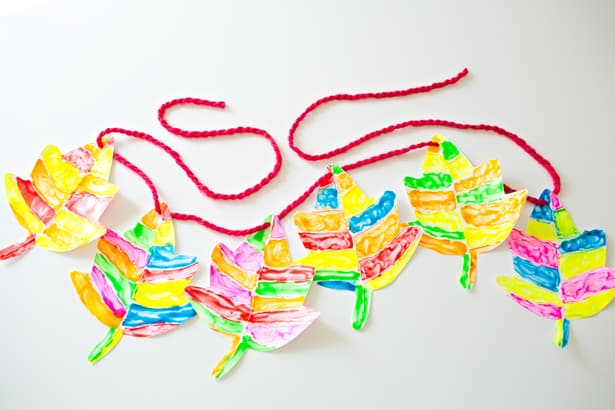 What are your favorite fall leaves art projects?
Check out more fall ideas for kids and more creative projects!
______________________________________________________________________________________________________

Disclosure: Some of the links in the post above are "affiliate links." This means if you click on the link and purchase the item, we will receive a small affiliate commission. Regardless, we give our promise that we only recommend products or services we would use personally and believe will add values to our readers.