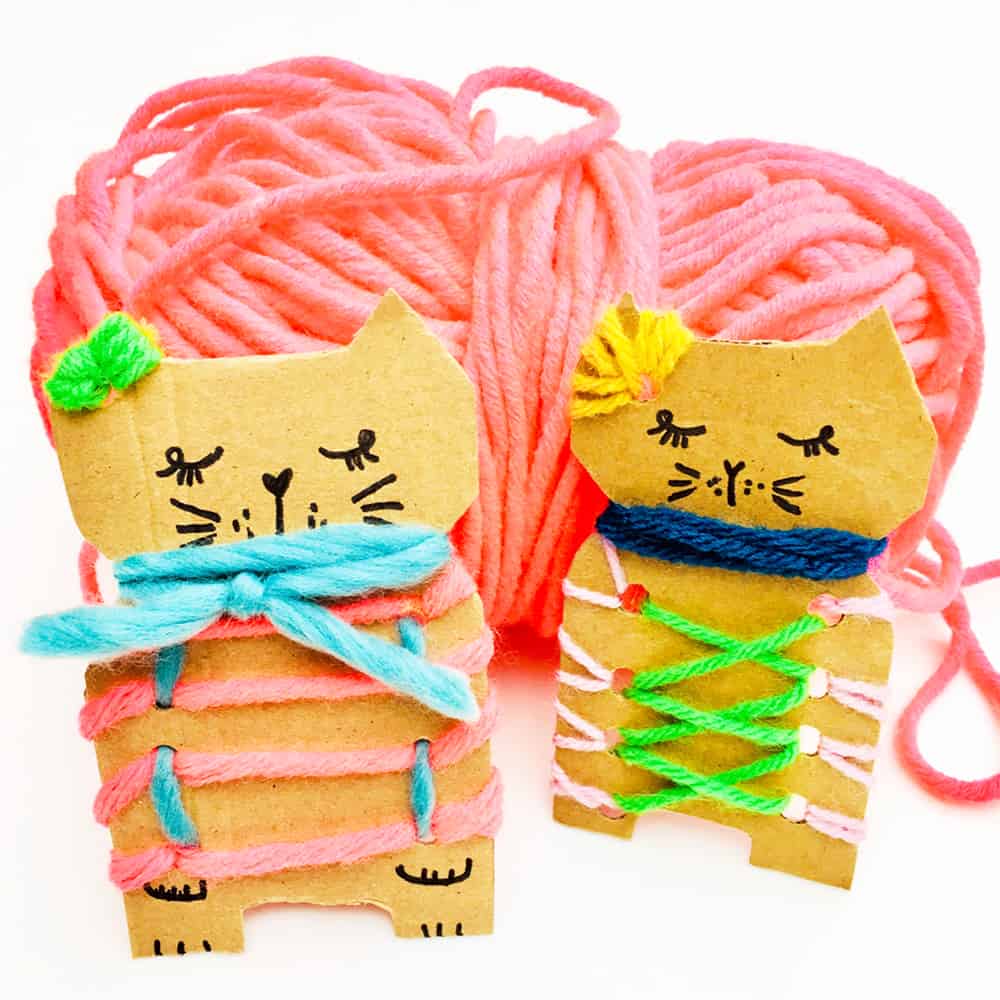 If only we had pet cats, they'd love our craft shelves that are piled high with yarn, balls of wool and other inviting bits and bobs….and it was that thought on a cold day when we were layering up that I thought…..cats in jumpers!
This Craft Make Play activity is wonderful for any age, it builds on motor skills, is a good intro to yarn crafts, and at the end of it, you get a fabulous cardboard cat threading project that you and your little ones can play with. My three kids are all set for creating other animals and a cat fashion store!
You want to know how? Here we go!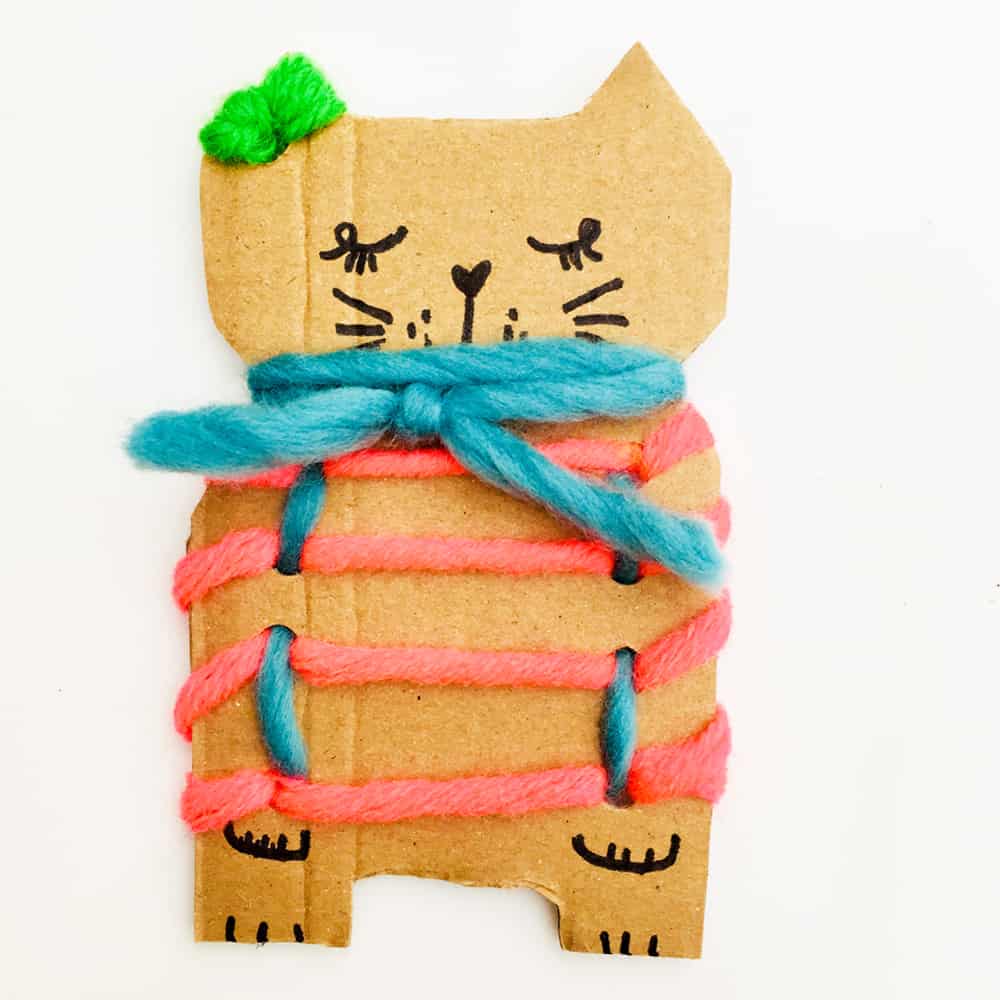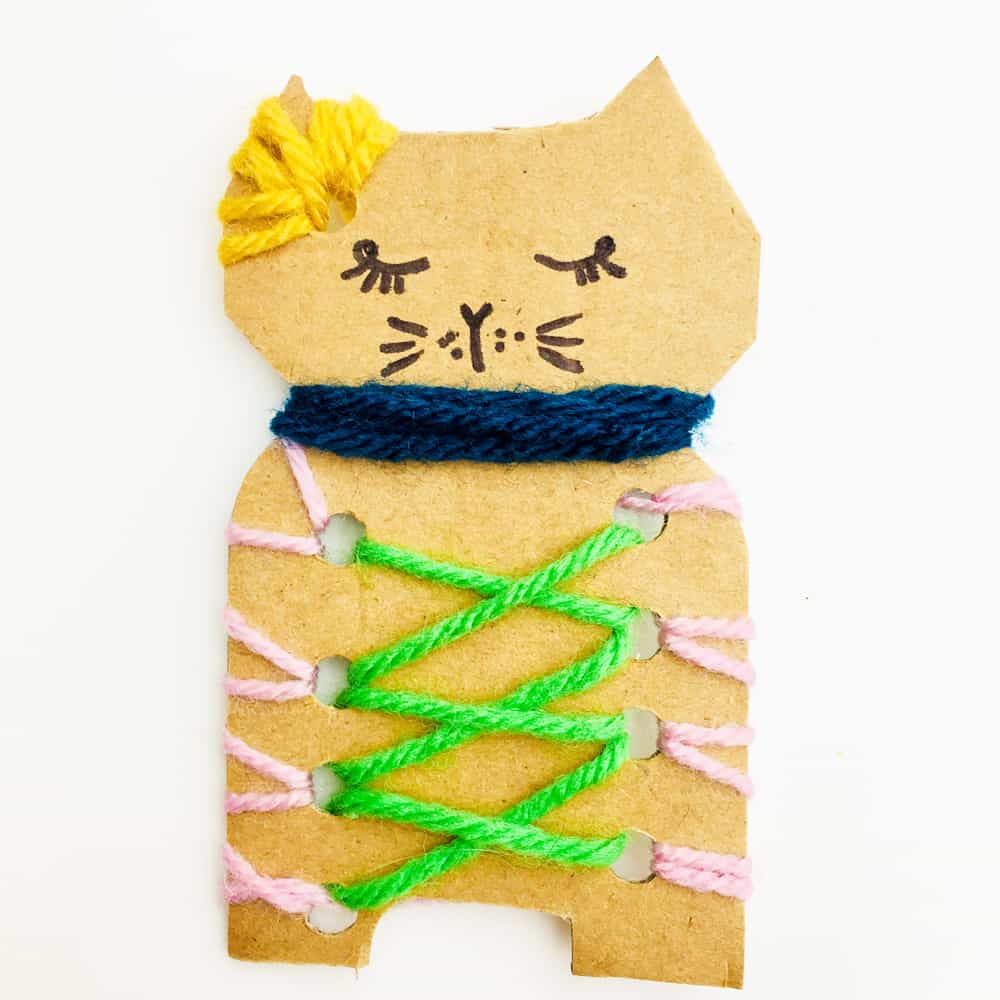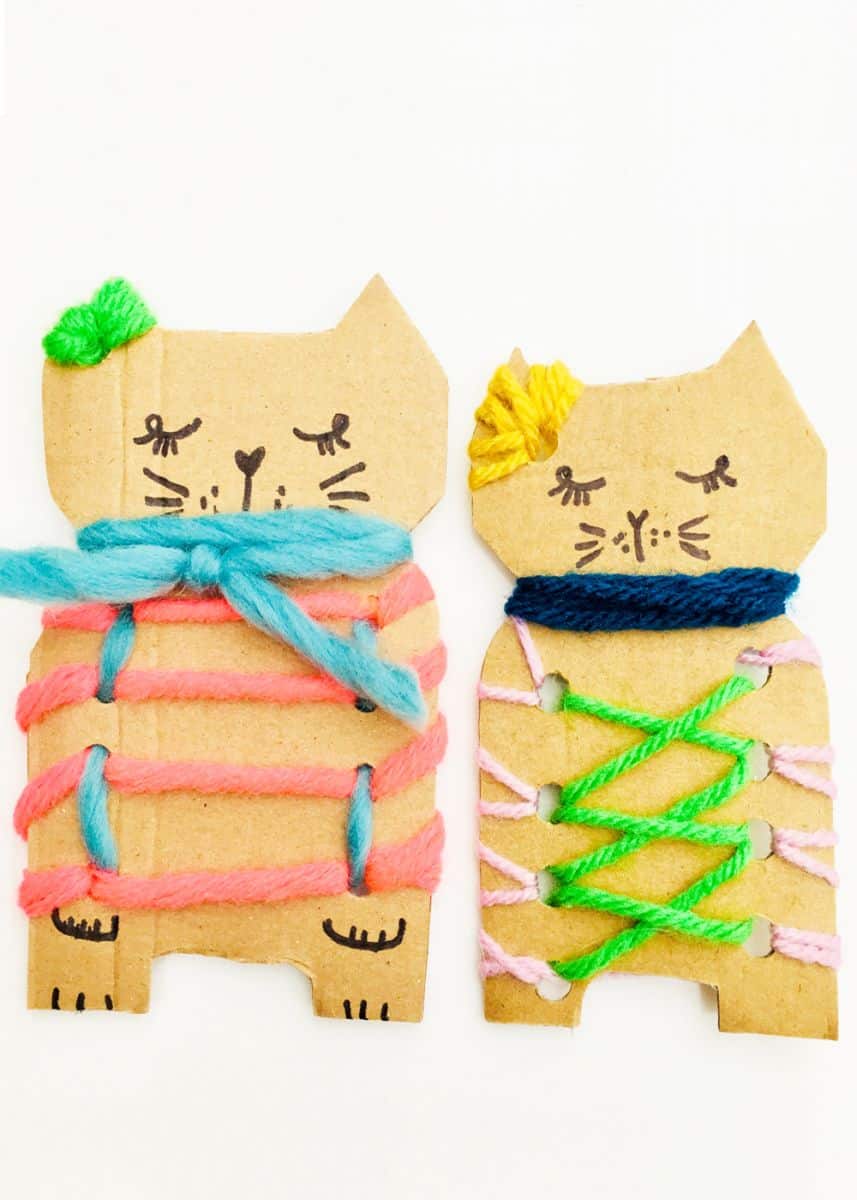 MATERIALS:
Cardboard
Wool or yarn (3 or 4 colours)
Hole punch
Scissors
Child friendly plastic needle
Felt pen for drawing cat face
Pencil for drawing shape to cut around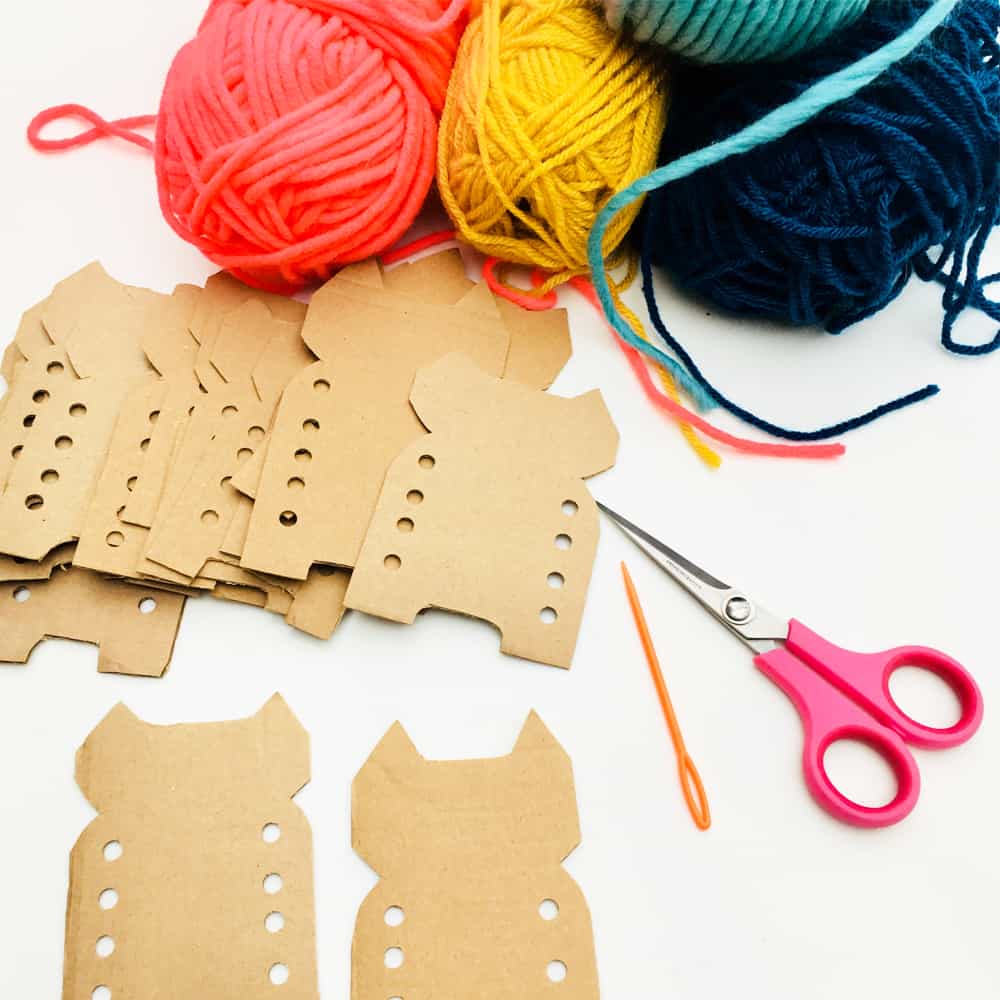 HOW TO:
1. Draw out your cat(s) using your pencil
2. Cut out your feline friends
3. Using your hole punch, create some holes, we kept it simple by doing one at the ear for a bow and four each side of the body approximately 10mm in from the edge and 10mm apart.
4. Select your wool and cut into lengths of about 30cm as this is manageable for little hands and not too long to get into crazy knots!
5. Taking one length of wool at a time thread your need, you can knot at the end to avoid it coming from th needle. Then start, thread in and out.
With your first stitch tie a little knot on the back to secure it and then you can use this to go back to and tie off also.
6. Make any pattern jumper you wish by simply going in and out, up and down, side to side, zig zag, th choice is yours.
7. For the little scarf this can be created without the needle by simply wrapping the yarn around and then tie to secure.
8. The bow at the ear with be a repeat in and out again using wool threaded onto a needle.
A little tip if no wool and needle is to hand you can achieve amazing similar results using pipe cleaners.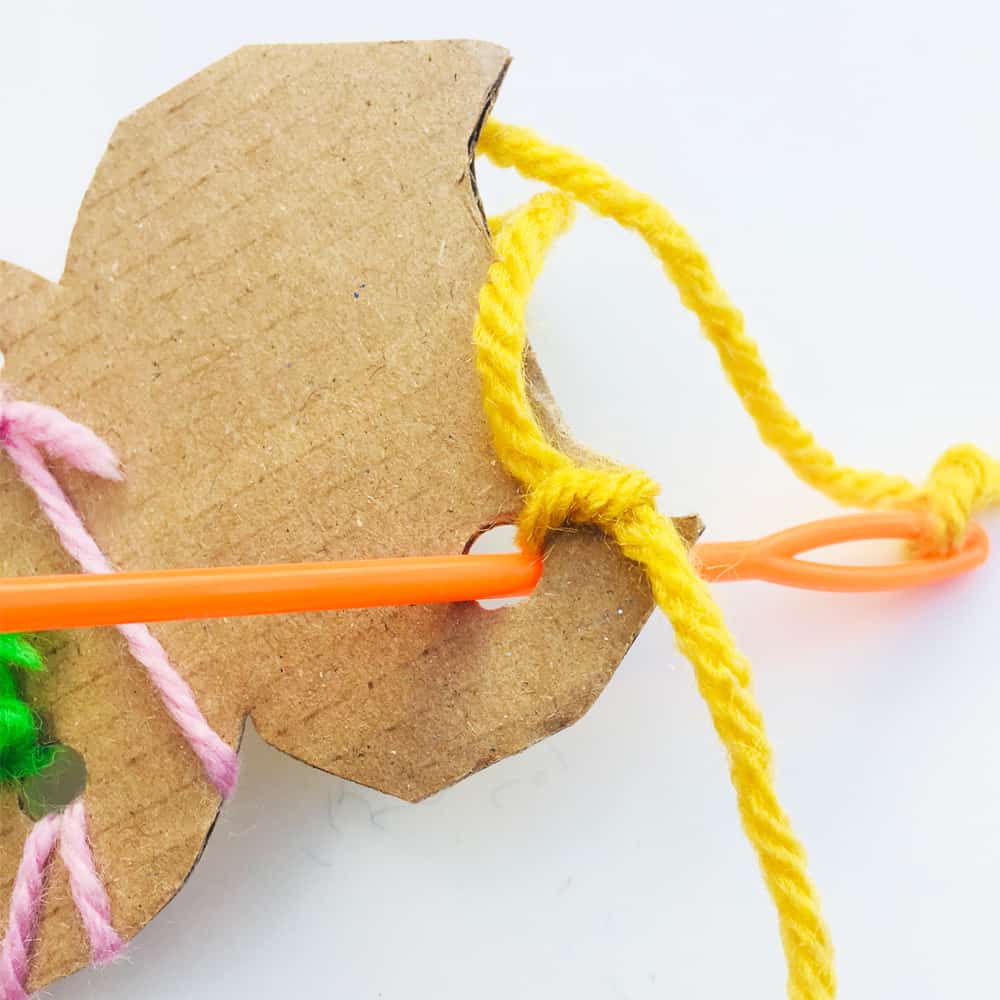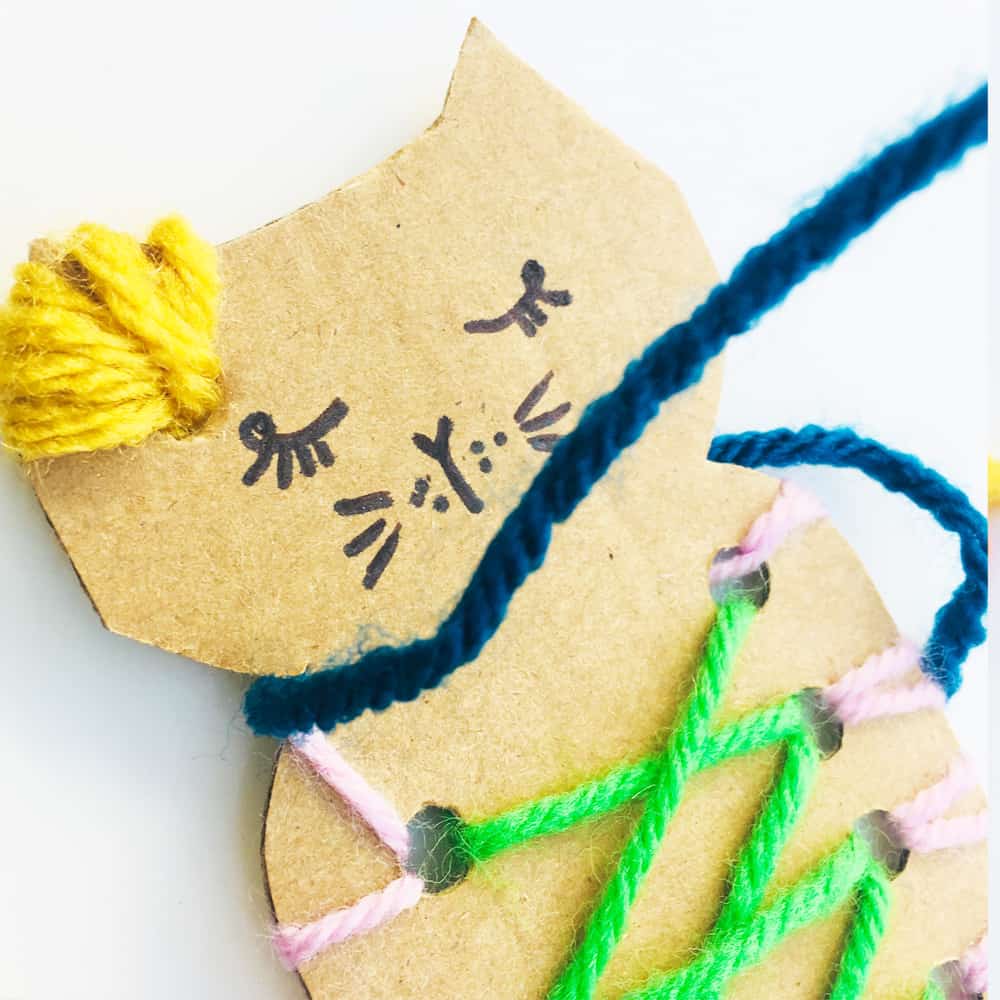 I introduced my own children to a safe plastic needle and threading at the same time I did a pencil, it is a super activity for motor skills, concentration and their achievements and pride is remarkable.The girls took to it straight away and as for Arlo he wasn't so interested but when he was he happily stuffed and stitched a teddy bear!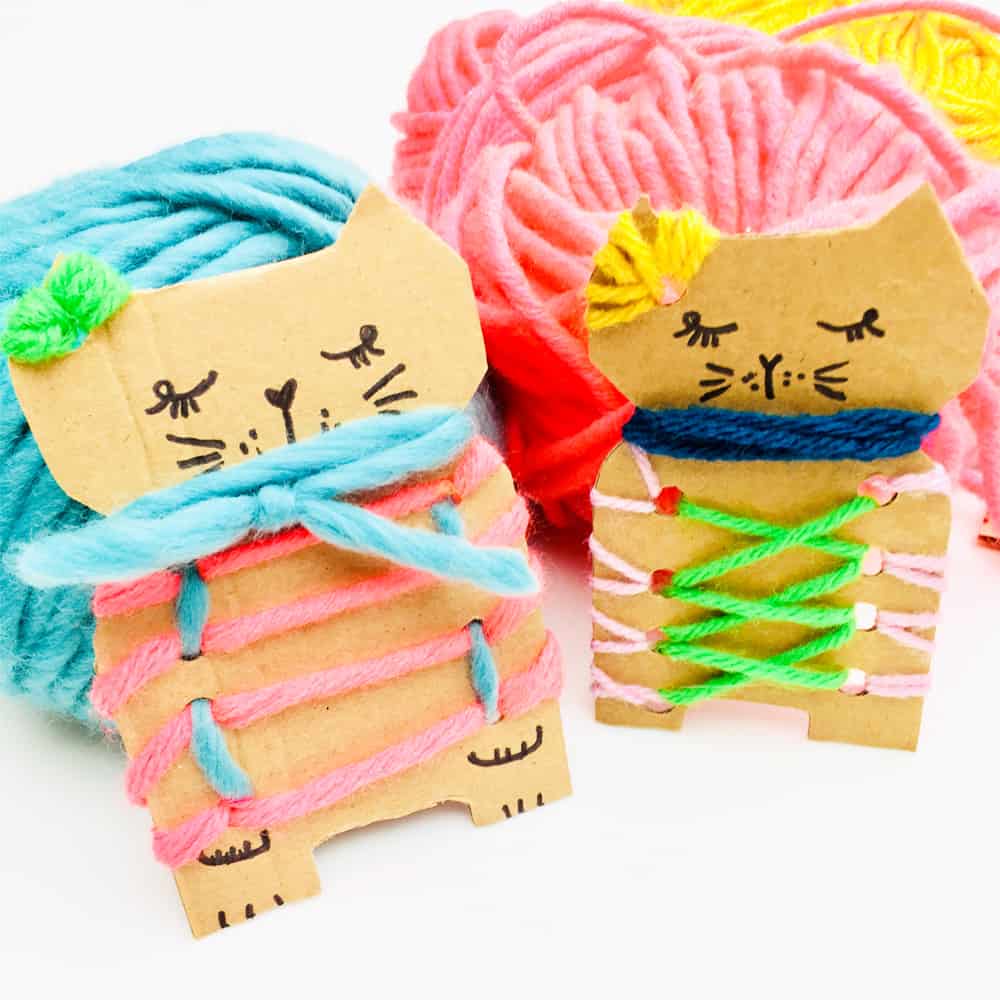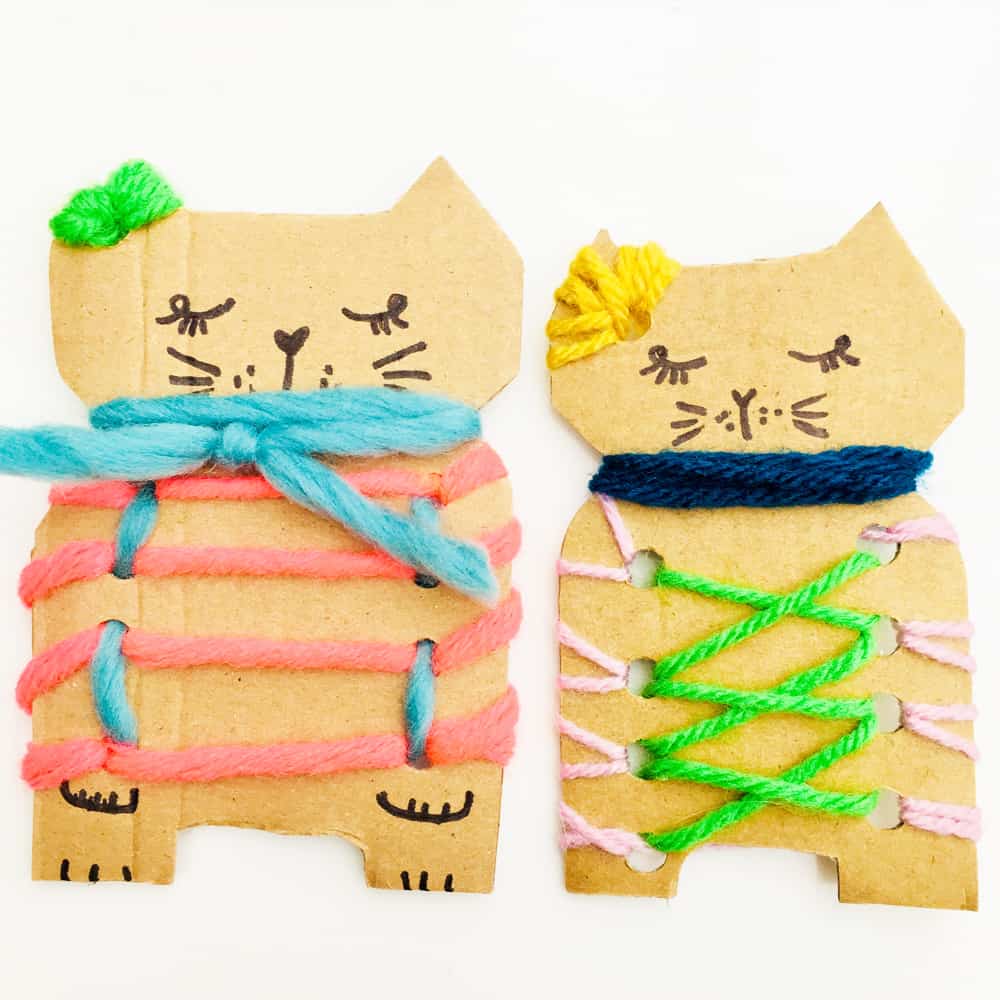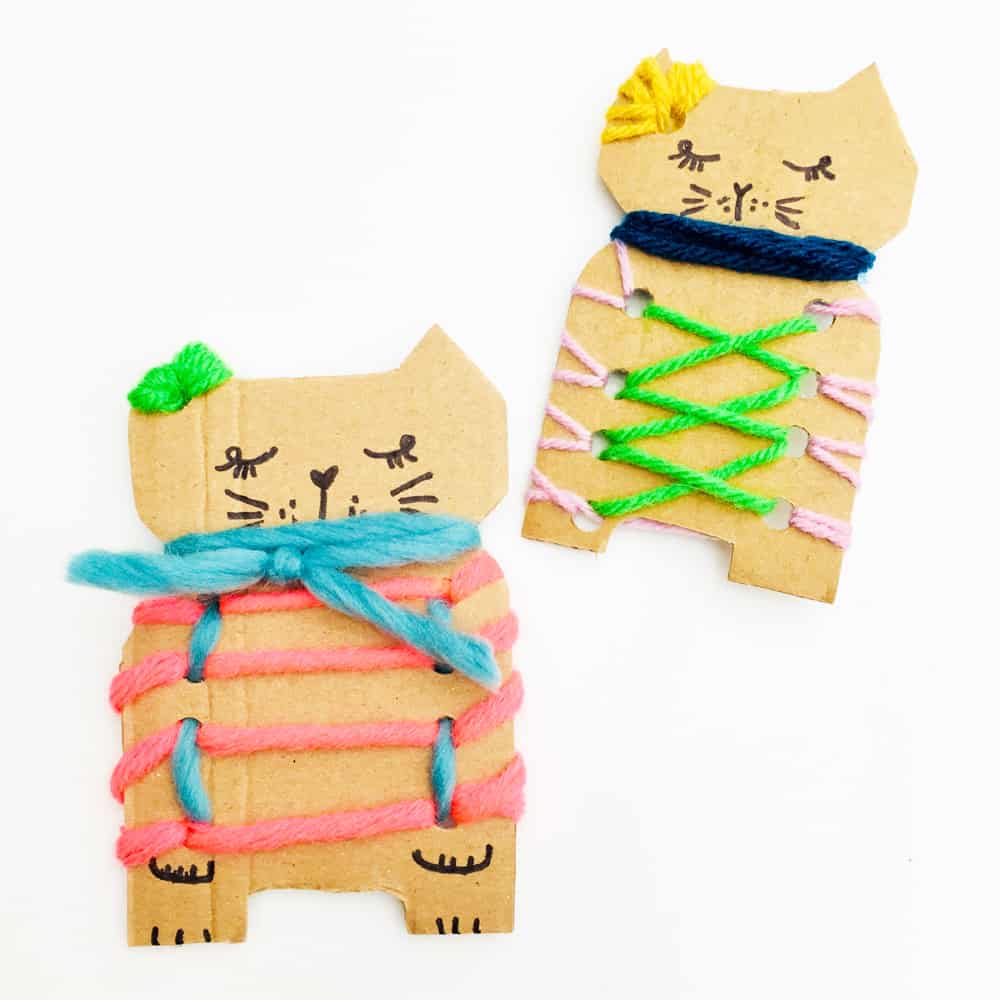 If you loved these you could make more and you don't have to do only cats, boys and girls are fun too, stitching crazy hair is always a favorite, check some of our others on our Instagram account.
Have fun!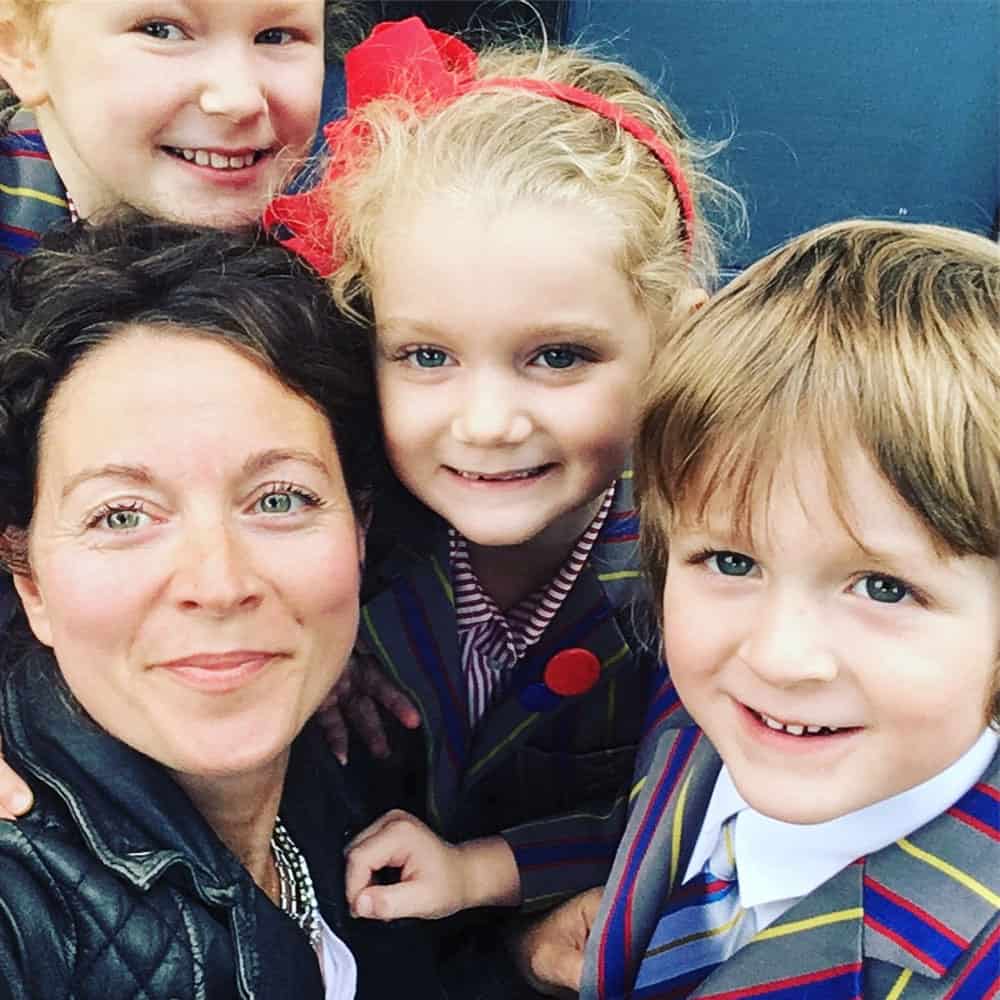 This is Claire, mum to 3 little ones, Maude, Coco and Arlo. A crafter, maker, teacher and former kids fashion and print designer, now founder of CRAFT MAKE PLAY, inspired by children, for children, and adults too!Craft Make Play evolved from an ever growing love for making and creative expression that Claire shared with her own children and then with others. What started at Claire's kitchen table has steadily grown into CRAFT MAKE PLAY. Claire now runs after school craft workshops, pre school sessions and in this years diary Claire has adult workshops and parties too. A new website and blog Craft Make Play an even busier year ahead.To follow Claire and her fresh, fun and inspiring crafts you can see her regularly on Instagram, Facebook, and Pinterest. Take a peek, you'll come away feeling ready to craft and full of ideas.
______________________________________________________________________________________________________

Disclosure: Some of the links in the post above are "affiliate links." This means if you click on the link and purchase the item, we will receive a small affiliate commission. Regardless, we give our promise that we only recommend products or services we would use personally and believe will add values to our readers.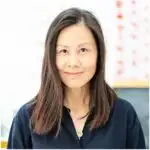 Agnes Hsu is a mom of three and has been inspiring parents and kids to get creative with easy activities and family friendly recipes for over 10 years. She shares her love for creative play and kids food to her 2MM+ followers online. Agnes' commitment to playful learning and kindness has not only raised funds for charity but also earned features in prestigious nationwide publications.