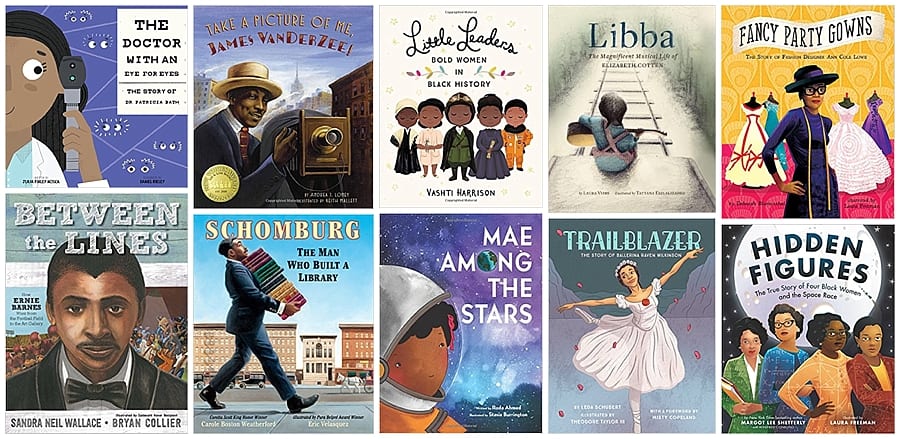 We grew up commemorating Black History Month in our homes and schools. Indeed, the national celebration has been around since 1976, when President Gerald Ford decreed it an annual American observance. His goal? To honor the often neglected accomplishments of black men and women in the United States.
Throughout our childhoods, many of us learned about the groundbreaking and world-changing accomplishments of important social justice advocates such as Martin Luther King and Rosa Parks. But black Americans were doing so much more than leading the fight for civil rights. Simply put, their other contributions to society were nothing short of phenomenal— yet they are so frequently overlooked. From artists to engineers, dancers to doctors, the stories of black men and women who continuously and tenaciously broke boundaries and challenged societal norms are not just inspiring, but necessary to the American tapestry. I am so grateful that we are finally starting to see these thrilling stories come to life through picture books.
While the children's publishing industry still has a ways to go to infuse the market with quality diverse books, there is a concentrated effort to get more representative stories – and more biographies of important black Americans – on our shelves. The results are beginning to show up in our homes, schools, libraries and bookstores, and the smiles that light up children's faces when they find these stories for the first time is nothing short of magical.
In honor of Black History Month, here are eleven of our favorite picture book biographies about black men and women whose determination and accomplishments have left indelible contributions on our society. Happy reading!
Little Leaders: Bold Women in Black History, by Vashti Harrison: I had to start with this stunning anthology featuring 49 black women who, in their own various ways, helped change the world. From poets to pilots to politicians, the fascinating stories combined with stunning illustrations make this book a winner, conveying to our children how people can break barriers when they dream, persevere and never stop believing in themselves.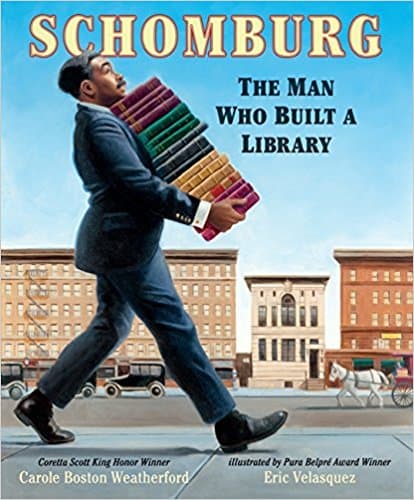 Schomburg: The Man Who Built a Library, by Carole Boston Weatherford and illustrated by Eric Velsquez: This book absolutely blew me away. Schomburg tells the story of Arturo Schomburg, an Afro-Puerto Rican man who was astonished that people of African descent had no historians to bring their stories to life. Schomburg became determined to correct history, and his quest led him to curate a remarkable collection at the New York Public Library that became the cornerstone of the new Negro Division. I can't rave enough about this fascinating story – undoubtedly my favorite picture book biography of 2017.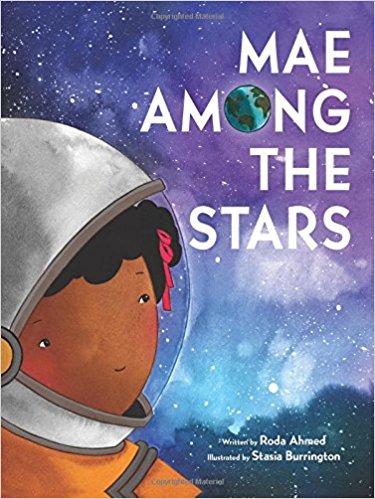 Mae Among the Stars, by Roda Ahmed and illustrated by Stasia Barrington: Women in space? Yes, please. A child with a big heart and bigger dreams, who would stop at nothing to achieve her goal? Yes, yes, YES, please! This is the sweet story of the brilliant Dr. Mae Jemison, who not only enrolled at Stanford University when she was only sixteen, but eventually went onto become a doctor and then the very first African-American female astronaut. STEM, anyone?!?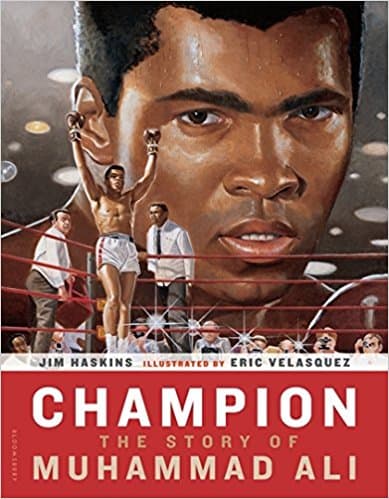 Champion: The Story of Muhammad Ali, by Jim Haskins and illustrated by Eric Velasquez: Sure there have been books about the great Muhammad Ali, but this brand new one is a gem. With beautiful illustrations that at times are so real they look like photographs, this stunning biography of the great boxer and his commitment to social justice touches upon the struggles, successes and set backs of Muhammad Ali. It truly shines a light on his great legacy and will be a treasure for fans new and old.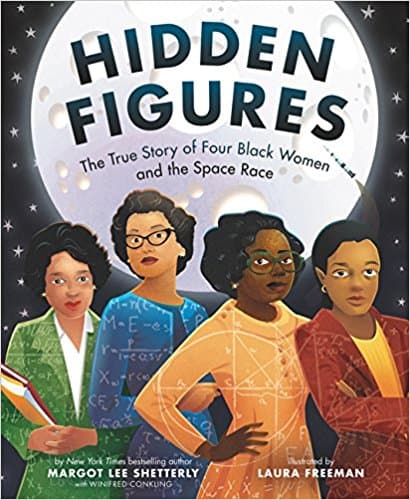 Hidden Figures: The True Story of Four Black Women and the Space Race, by Margot Lee Shetterly and illustrated by Laura Freeman: Did you love this movie? Well now you can share the inspiring story of these four brilliant women with your kids and students. Hidden Figures is the remarkable true story of four black American women who lived at a time when being black— and being women- limited their abilities to do what they wanted to do: math. And they were really good at math. Did they let societal and gender norms stand in their way? Absolutely not… and so they broke boundaries. This book is outstanding.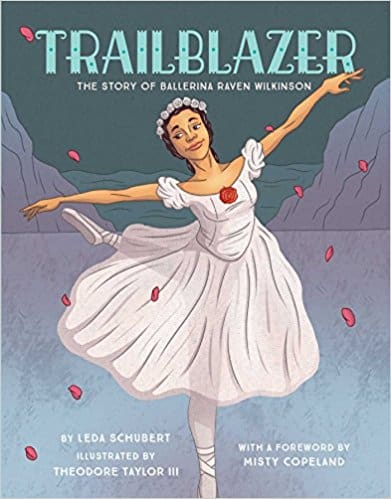 Trailblazer: The Story of Ballerina Raven Wilkinson, by Leda Schubert and illustrated by Theodore Taylor III: So many young girls today know of- and hope to emulate- the great Misty Copeland. But they likely don't know about the famous ballerina who inspired Misty herself. Meet Raven Wilkinson, the first African-American woman to dance for a major classical ballet company. Though she faced racism and derision, she never let it hold her back. Raven was persistent, and this persistence led her to dance for royalty in Holland and at the New York City Opera after that— until she was fifty years old. A must have for your little dancers.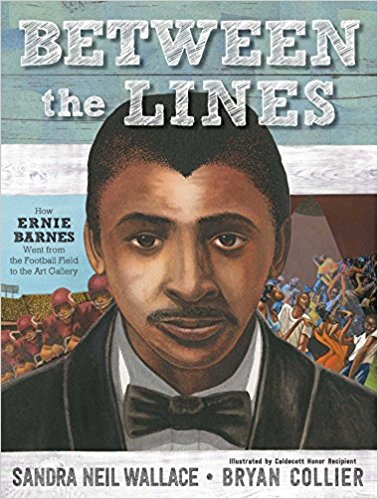 Between the Lines: How Ernie Barnes Went From the Football Field to the Art Gallery, by Sandra Neil Wallace and illustrated by Bryan Collier: What little kid with varying interests will not gravitate and fall in love with this book? Ernie Barnes was a professional NFL player, but his true love was to make art. You can imagine his dismay when he first visited museums during college and found no black artists represented on their walls. Despite being a football player, he eventually turned his true dream into his reality, becoming the first official artist for the NFL and creating his own unique style of elongation and movement.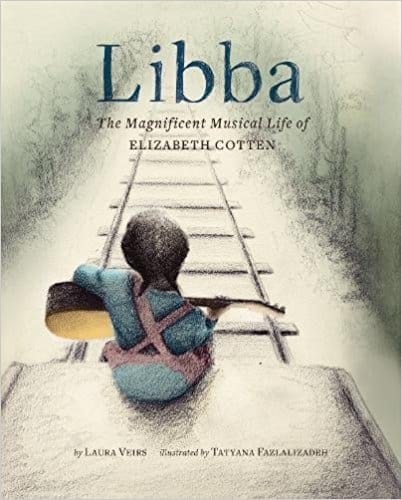 Libba: The Magnificent Musical Life of Elizabeth Cotton, by Laura Veirs and illustrated by Tatyana Fazlalizadeh: When you learn that a five year old picks up a guitar for the first time, flips it upside down and backwards, and teaches herself to play, you know you a great story will unfold. And so it is with Elizabeth Cotton, who, at only eleven years old, wrote the song Freight Train, which became one of the most famous folk songs of the twentieth century. A lyrical gem that is as inspiring as it is beautiful.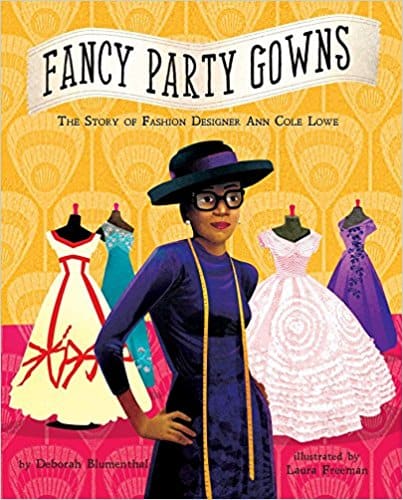 Fancy Party Gowns: The Story of Fashion Designer Ann Cole Lowe, by Deborah Blumenthal and illustrated by Laura Freeman: Ann Cole Lowe, great grand-daughter of slaves, learned to sew as soon as she could walk. She worked with her mama in their dress shop, making dresses for fancy ladies going to fancy parties. Her mother died when Ann was only 16, and Ann eventually left home for New York City to pursue her dreams. She went to design school, but due to segregation Ann was forced to study alone. Ann never gave up though – she studied, designed and sewed and soon became society's "best kept secret," designing dresses for Oscar winners and even Jackie Kennedy.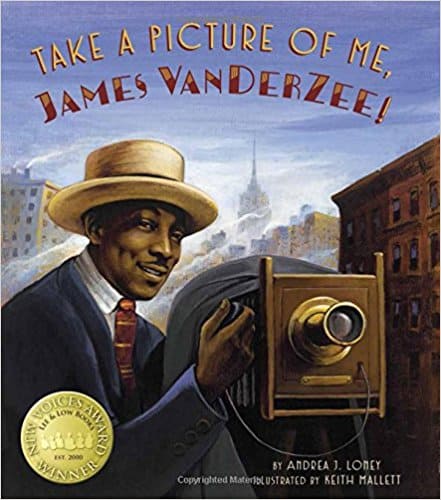 Take a Picture of Me, James VanDeeZee!, by Andrea Loney and illustrated by Keith Mallett: James VanDerZee fell in love with the camera when he was just a little boy. When he moved to the vibrant world of New York City after school, he got a job but was quickly told by his boss that no one would want their pictures taken by a black man. Did he give up? No. Instead, he opened his own studio in Harlem where he took portraits of not just the ordinary neighborhood folk but prominent Harlem Renaissance figures as well, including Marcus Garvey, Florence Mills, and Bill "Bojangles" Robinson. His portraits were eventually displayed at the Metropolitan Museum of Art in New York.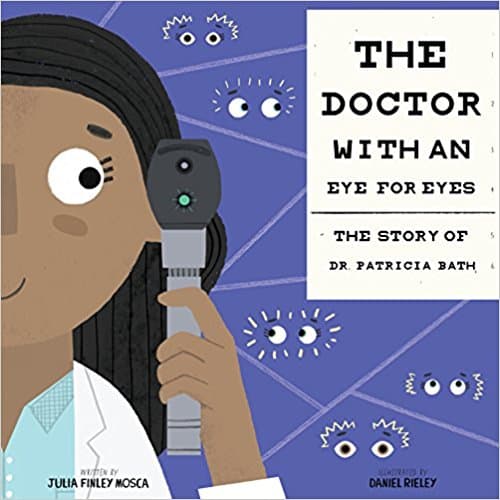 The Doctor With an Eye for Eyes: The Story of Dr. Patricia Bath, by Julia Finley Mosca and illustrated by Daniel Rieley: From toy chemistry sets to laser probes, this vibrant rhyming book tells the story of Dr. Patricia Bath, a young girl born in Harlem who dreamed of being a doctor. Undeterred by sexism and racism, Dr. Bath eventually became an ophthalmologist and subsequently co-founded the American Institute for the Prevention of Blindness, a nonprofit organization dedicated to protecting, preserving and restoring the gift of sight. Another win for STEM!
What are your favorite books featuring Black Americans?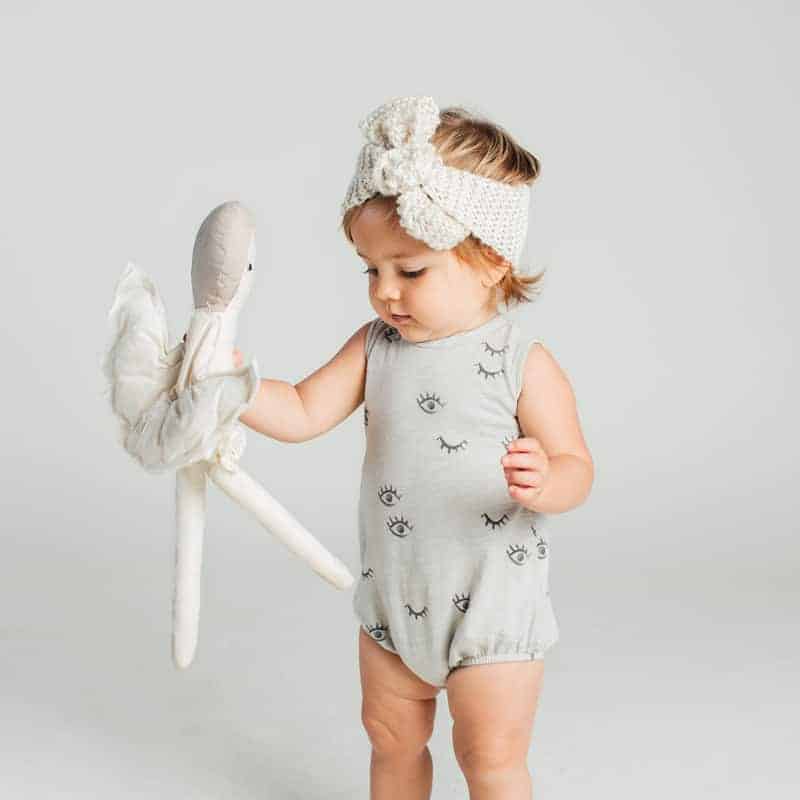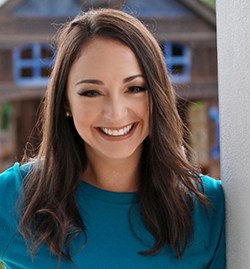 Lauren Bercuson Davis lives in Miami with her family. After twelve years as an attorney, Lauren gave up the law to pursue her passion for children's literature. She is now an elementary library media specialist, and after her two boys are tucked away in bed, she is an aspiring writer, avid reader, and blogger. Lauren has a not-so-secret obsession with books of all kind, and her greatest joy is watching her kids fall in love with wondrous stories. She shares children's literature reviews and other bookish fun on Instagram @happily.ever.elephants, her blog Happily Ever Elephants,
Twitter @KidLitLauren, and Facebook.

______________________________________________________________________________________________________
Disclosure: Some of the links in the post above are "affiliate links." This means if you click on the link and purchase the item, we will receive a small affiliate commission. Regardless, we give our promise that we only recommend products or services we would use personally and believe will add values to our readers.