Here's an adorable Easter lunch you can pack your kids or make as a cute snack that will get them in a "hoppy" mood. Find out how easy it is to make Bunny Fairy Bread!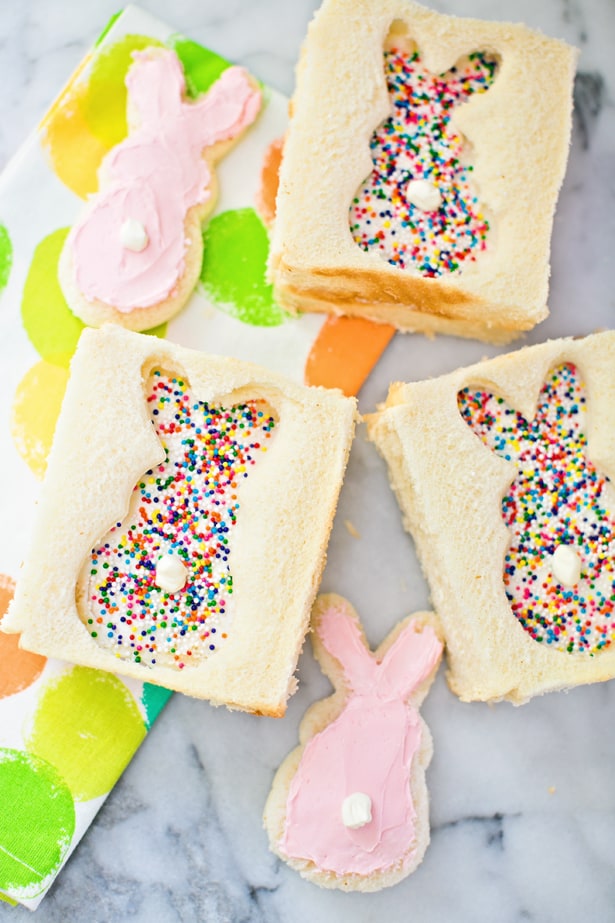 Fairy Bunny Bread – ingredients:
– Thick white bread (we like the "Texas style" toast you can find in the bread aisle of most supermarkets)
– Cream cheese
– Pink or red food coloring (optional)
– Sprinkles
– You'll also need a bunny cutter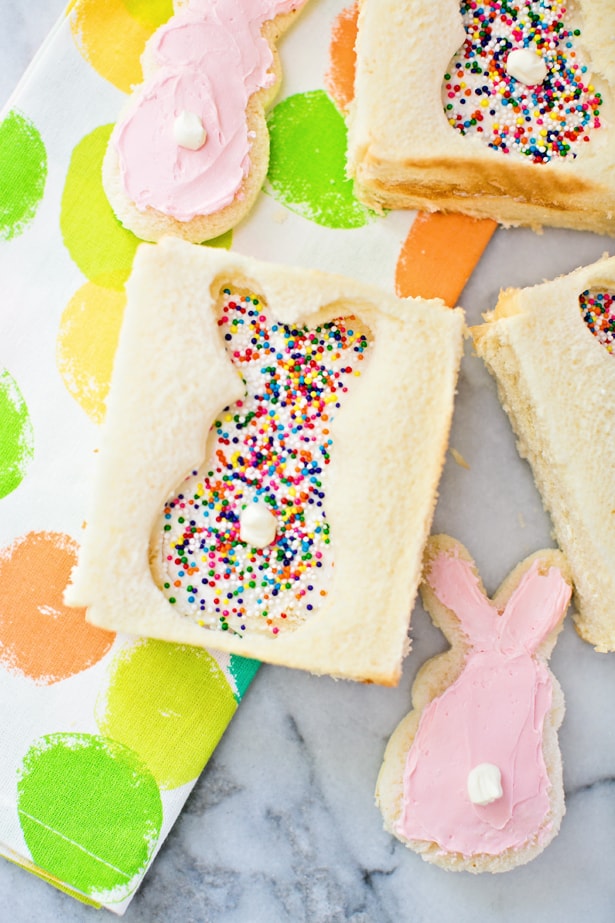 To make the bread, simply slice the crust off two slices of bread, cut out a bunny on one piece of bread, set aside. Spread cream cheese on the bread without the cutout, add the cut out bread on top. Fill in the cut out with sprinkles.
Optional: place cream cheese in sandwich bag, snip one end off, and pipe a cottontail on top of the sprinkled bunny.
With your cut out bunny bread, you can tint some cream cheese pink with food coloring, frost and also pipe a tail on! That way nothing goes to waste.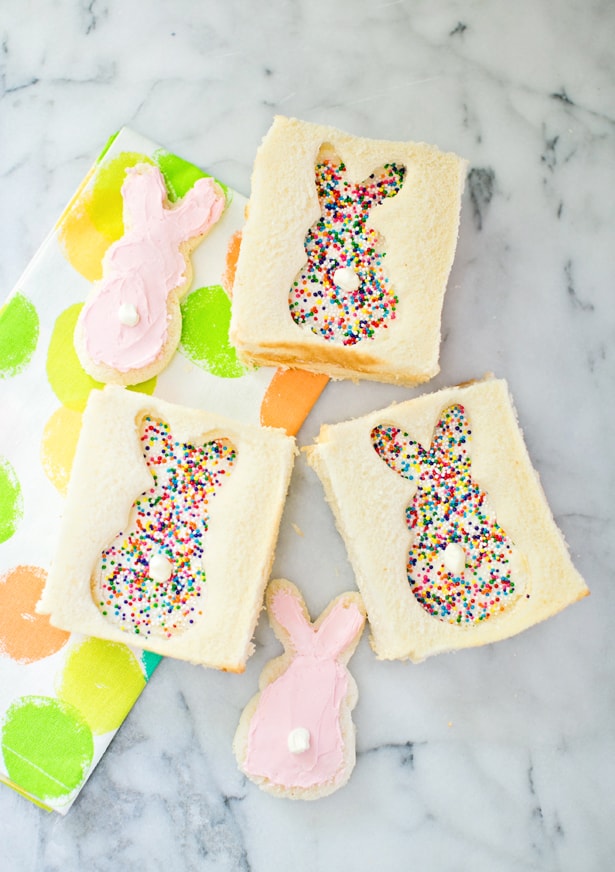 What are your favorite Easter lunch ideas or treats to make the kids?
Take a look at more creative Easter ideas here!