The founder of Budsies realized something most parents do when their kids bring home art – it often get lost in the shuffle, stuffed in boxes or folders, never to be seen again. This was the inspiration for starting Budsies, a creative company that turns children's art to life into custom stuffed animals.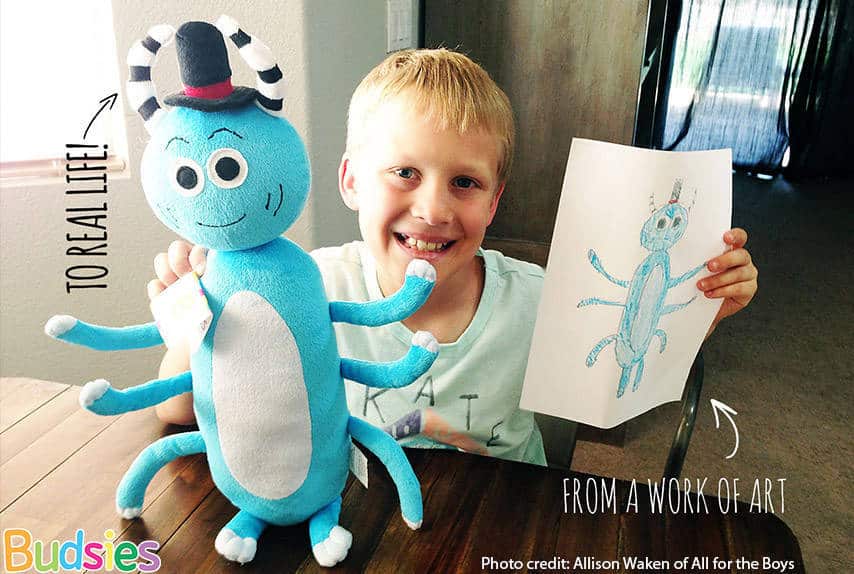 Budsies makes it simple to send in the artwork. You can take a photo on your phone and either email or text it to Budsies, as well as download a photo from your computer. The team at Budsies will send confirmation and approval of the artwork. The typical turnaround time is 5 weeks until you receive your personalized plush animal.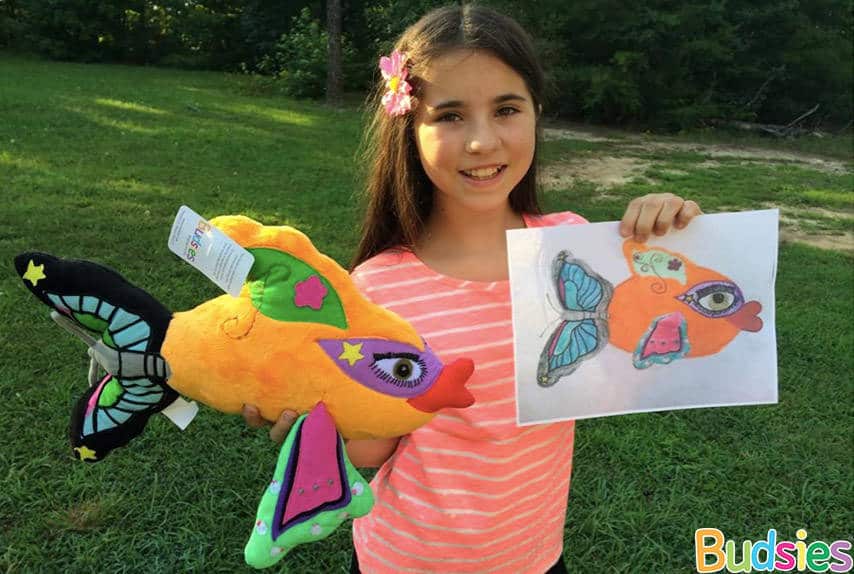 If your child is a bit on the younger side or needs inspiration with drawing shapes and characters, Budsies has a set of helpful templates to get the imagination going.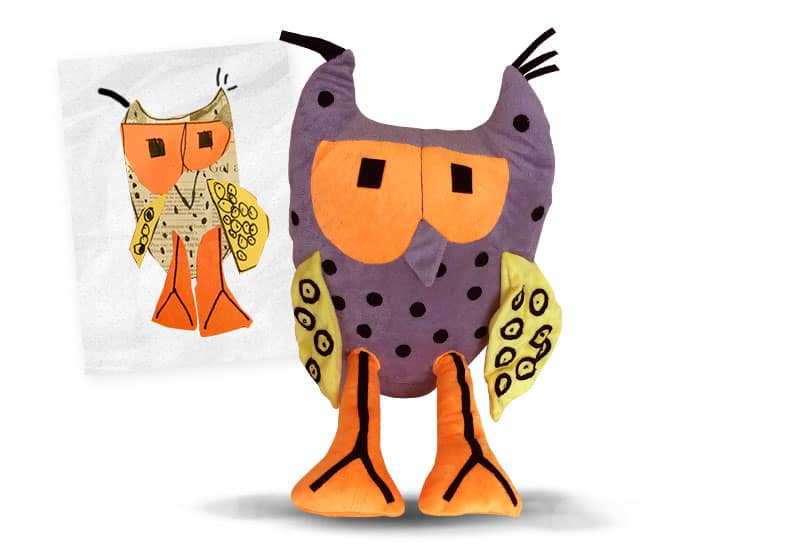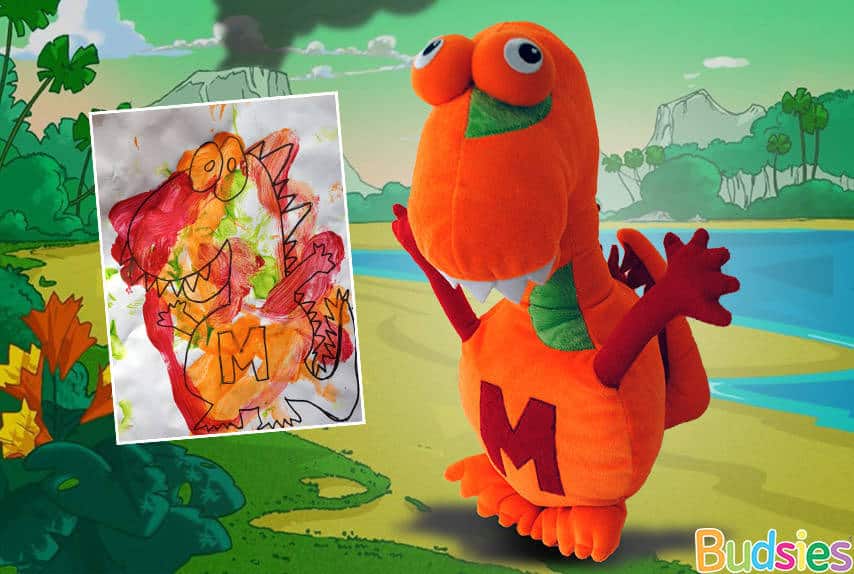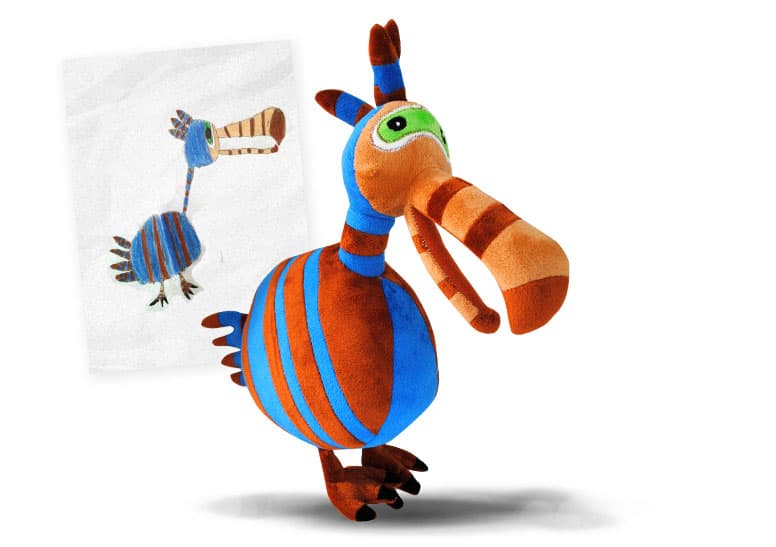 In case you're wondering, Budsies prides themselves on quality. Each stuffed animal (about 16″ in size) is handmade by a team of artists, designers and seamstresses using hypoallergenic material, and products are tested by a Consumer Product Safety Commission.
You can order a Budsies for $69 with a flat shipping rate of $9.95 (domestic in U.S). The great news is that Budsies is offering hello, Wonderful readers a discount of 20% through 12/31/14! Use code HelloBudsies at checkout.
Keep in mind it takes an average of 5 weeks to receive your order and the holiday shipping cut-off to receive by Dec 24th is Nov 14th.