Scones aren't just for afternoon tea and sweets. Here's a delicious mini scone that's kid-friendly and made with broccoli and cheddar that can easily be packed for lunch or eaten as a hearty snack. These are so easy to make and require just a few ingredients. And since they're just about 3″ and not huge like the kind of scones you buy, they're the perfect snack for little hands to handle and eat.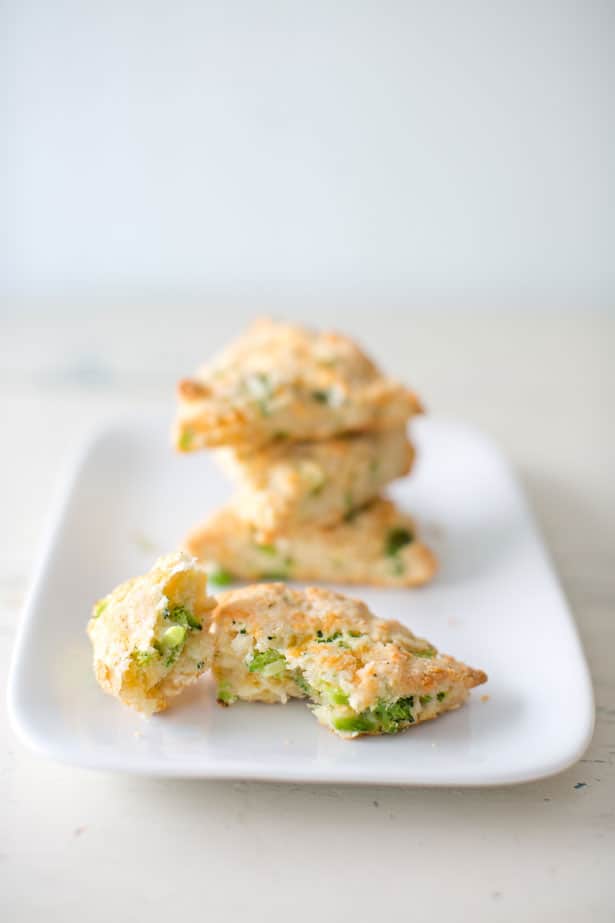 Broccoli and Cheddar Scones – Ingredients:
(recipe adapted from Smitten Kitchen)
– 2 1/2 cups all purpose flour
– 1 tablespoon baking powder
– 3/4 tsp salt
– 1 stick chilled, unsalted butter, cut into 1/4 inch cubes
– 1 cup heavy cream
– 1 cup steamed, chopped up broccoli (cooled)
– 2 cup shredded cheddar cheese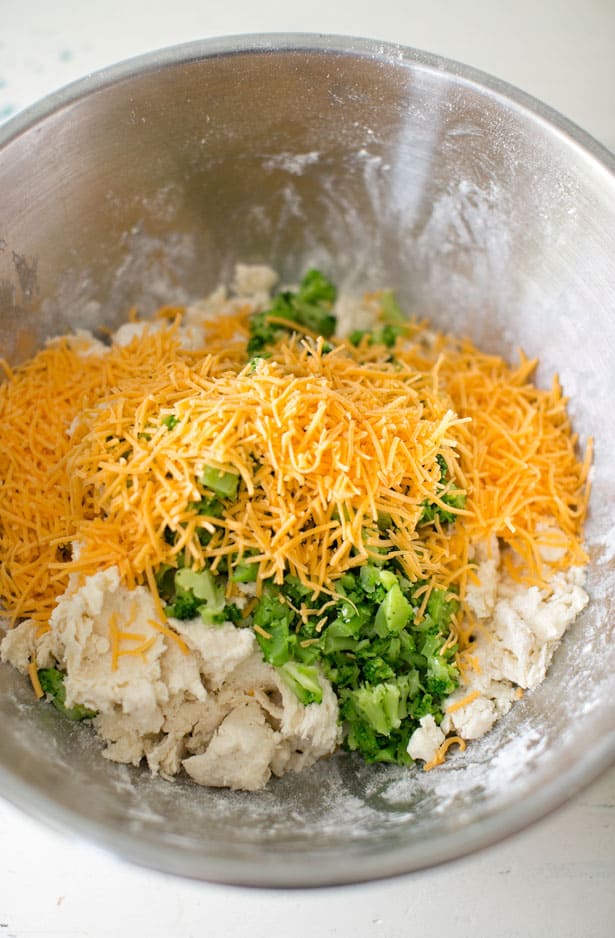 Steps:
(preheat oven to 425 degrees)
1. Mix flour, salt and baking powder in a bowl. Add the butter and using a pastry cutter, two knives or your hands, quickly cut up butter into the flour until it resembles coarse meal.
2. Add cream and mix until a dough forms. Add broccoli and cheddar and mix lightly into the dough.
3. Transfer the dough onto a lightly floured surface and knead a couple of times. You can then press the dough into a flat pan and then cut into 3 inch triangles.
4. Place each scone onto a parchment lined baking pan. Bake at 425 degrees until tops are golden, about 12-13 minutes.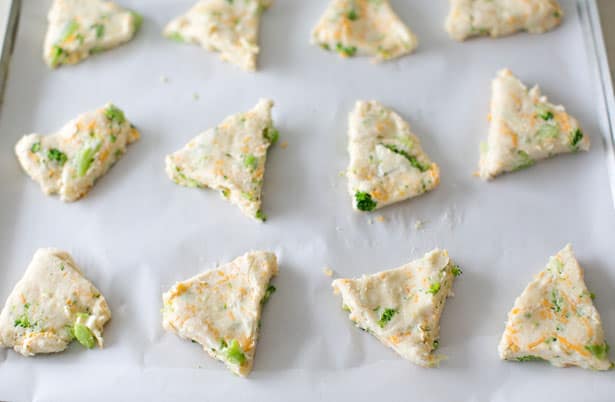 Scones about to go in the oven. The key to making scones and keeping them flaky is making sure the butter and ingredients are cold. If you find the dough has warmed up too much, stick the pan in the refrigerator to chill it before baking.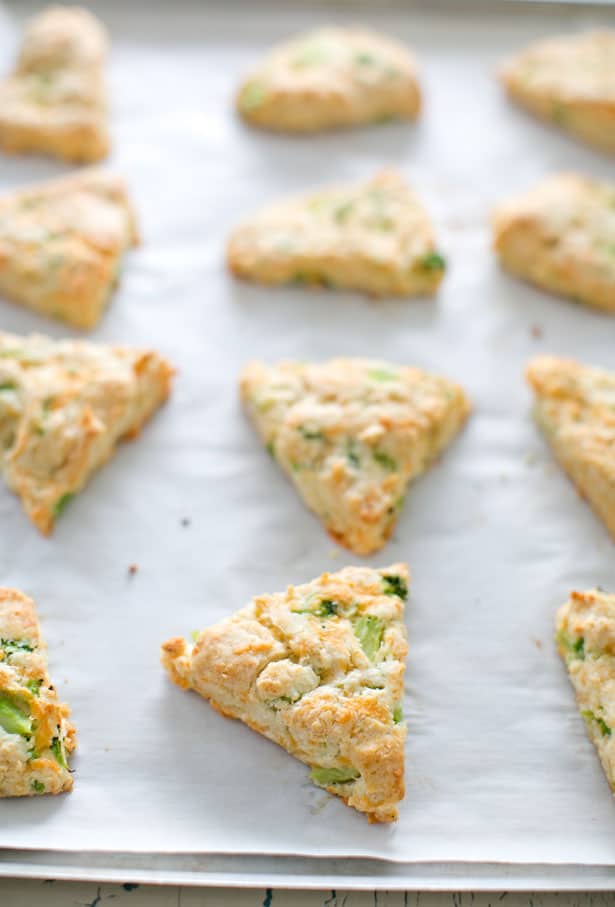 Fresh out of the oven. These are flaky, moist from the cream and slightly buttery and fragrant with the cheddar and broccoli.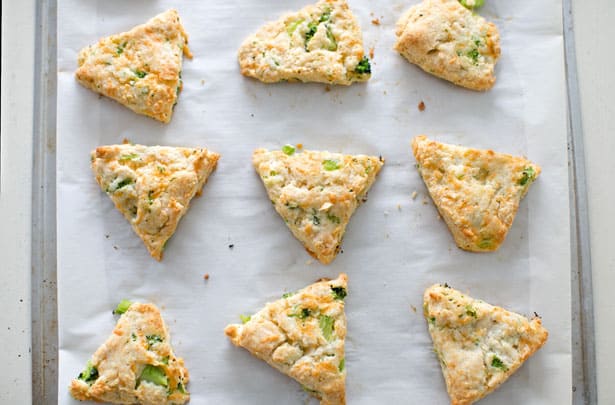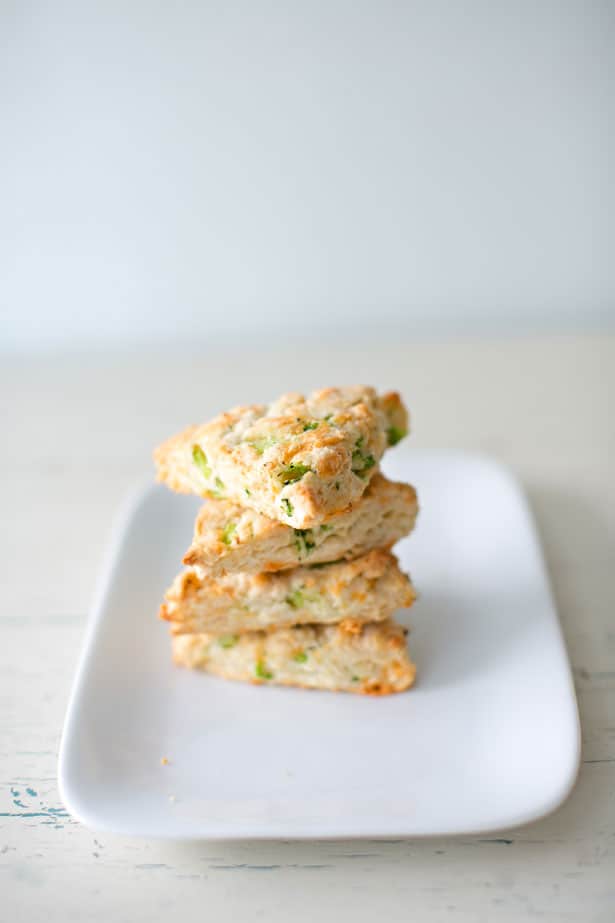 These were the perfect size for my kids to eat and we had them for an afternoon snack and lunch the next day. It was a great way to get them to eat their broccoli!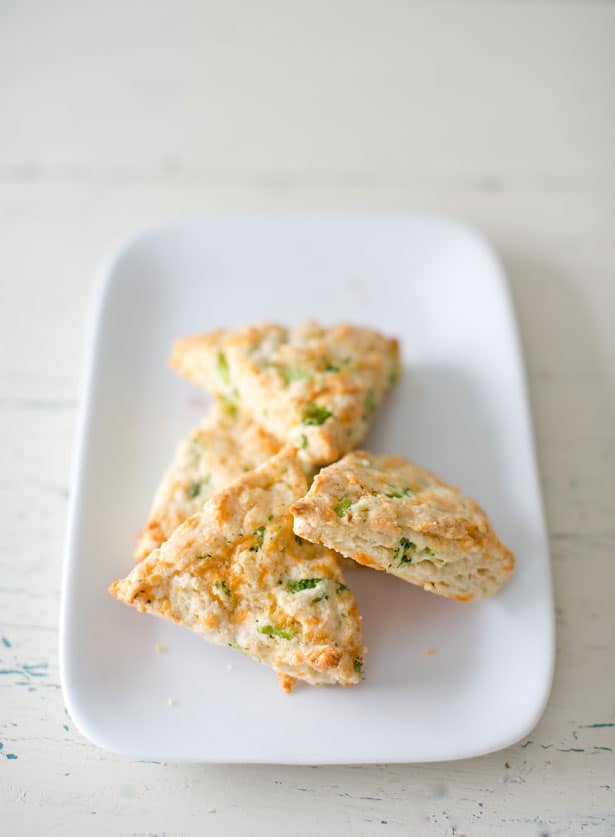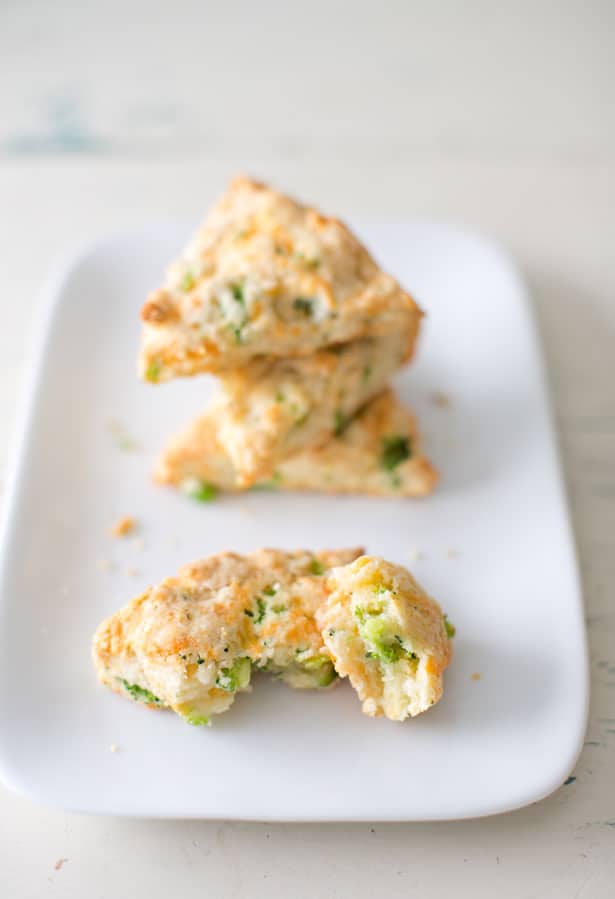 Have you ever made scones before? What are some of your favorite flavors?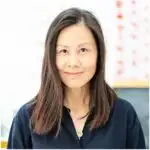 Agnes Hsu is a mom of three and has been inspiring parents and kids to get creative with easy activities and family friendly recipes for over 10 years. She shares her love for creative play and kids food to her 2MM+ followers online. Agnes' commitment to playful learning and kindness has not only raised funds for charity but also earned features in prestigious nationwide publications.