Every summer we travel to a small island off the British Columbia coast and the kids love to pack a picnic lunch and spend hours at the beach collecting treasures. We wanted to make some of them into a long-lasting keepsake.
Materials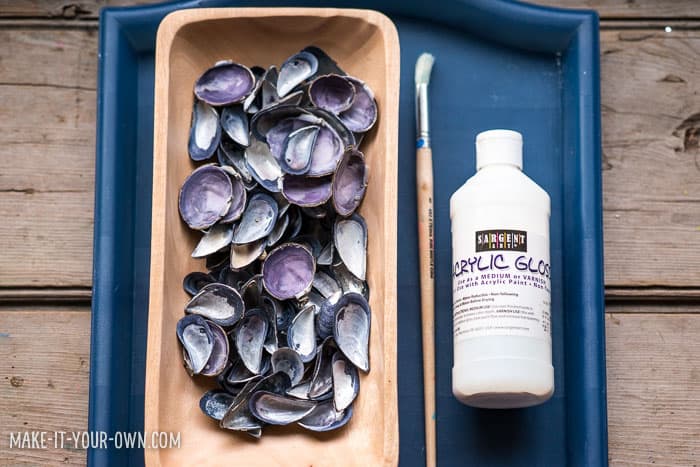 Shells
Acrylic gloss (optional- but worth it!)
Paint brush
Craft tray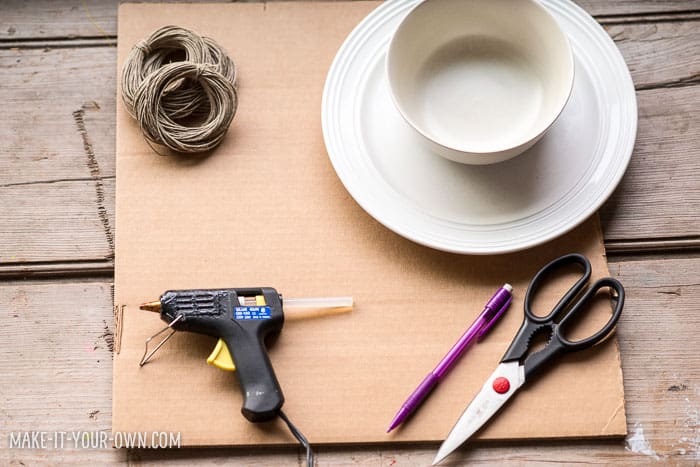 Cardboard
Plate and smaller bowl (or something similar to make two circles one larger than the other)
Large scissors (To be used by an adult to cut the cardboard)
Cord or twine
Glue gun/glue
Pencil/eraser
We always find a smock helpful too!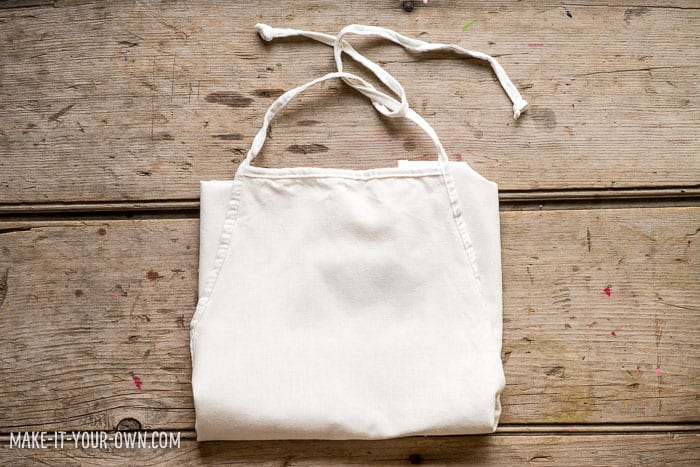 Directions
Collect shells on a beach with an adult. We washed ours in a soapy solution, rinsed them and allowed them to dry overnight. You could also purchase your shells.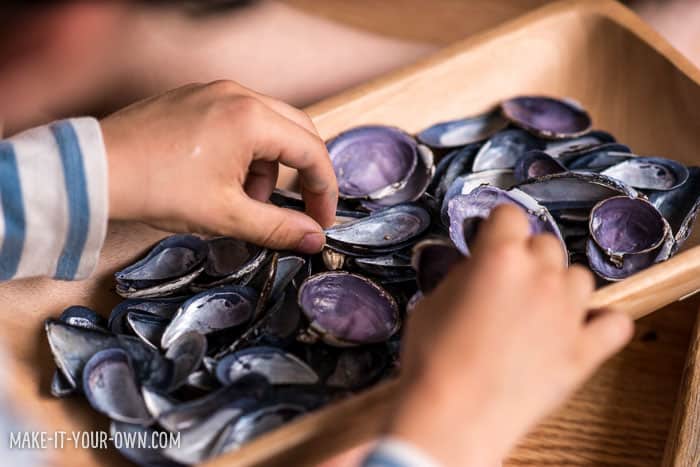 Don your smock. Lay your seashells out on your tray and paint them with the acrylic gloss. We painted the interiors and found that this really brought out the colour of the shells.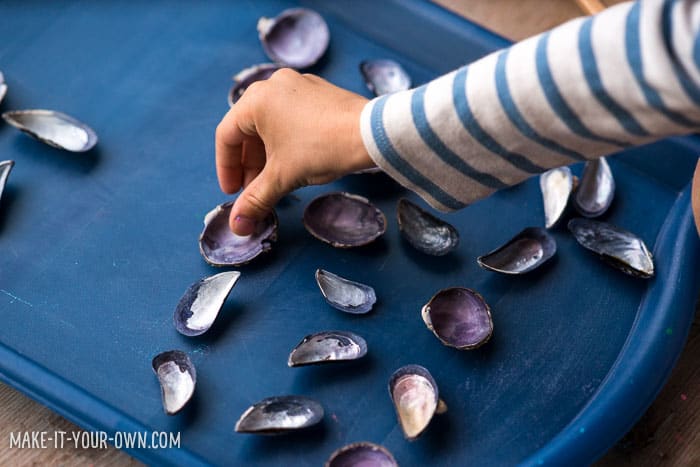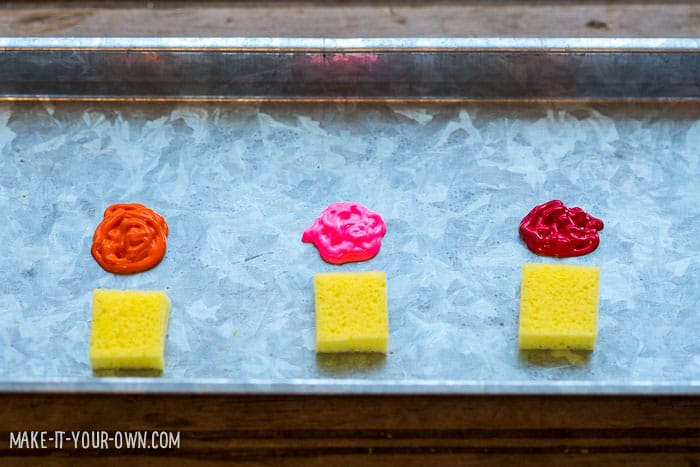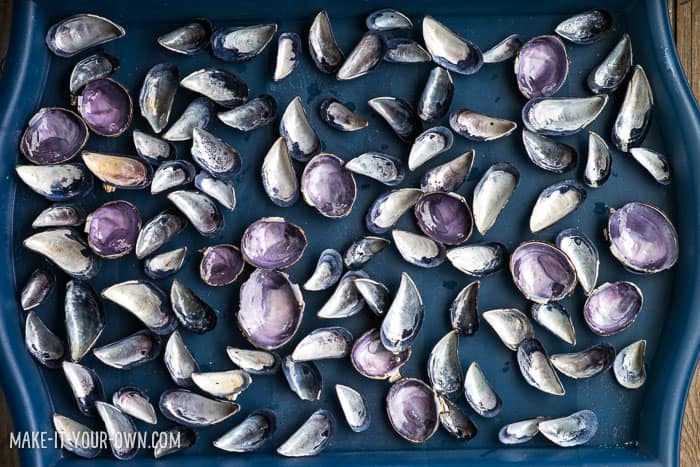 To make your wreath base, trace around a dinner plate (or another large, circular object) to form the outside perimeter and a smaller bowl to form the interior circle. (As seen below.)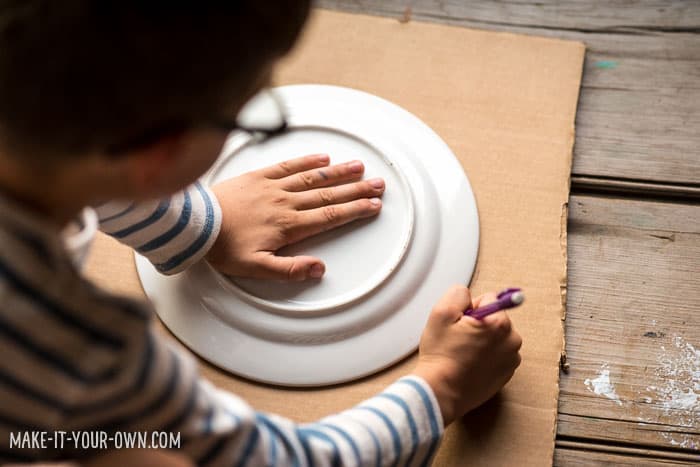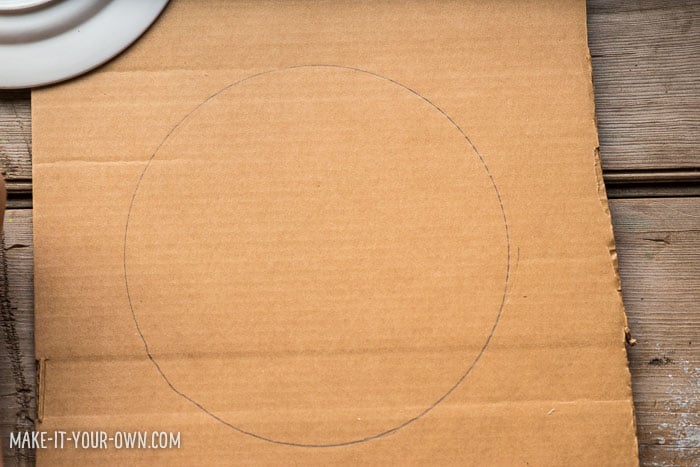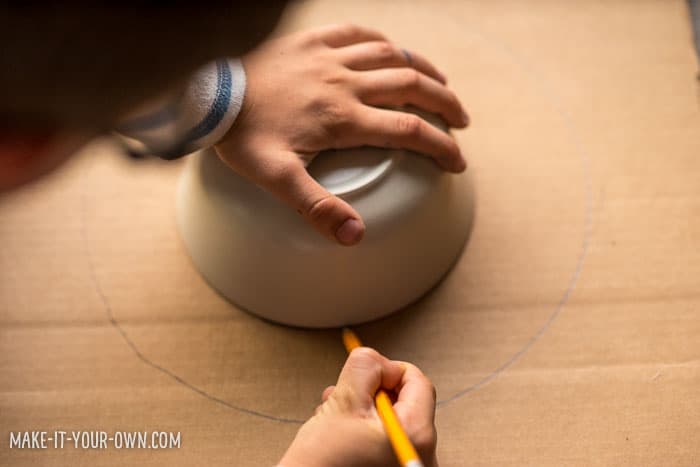 Cut out your base. (As cardboard can be tricky to cut out, you may need an adult help you.)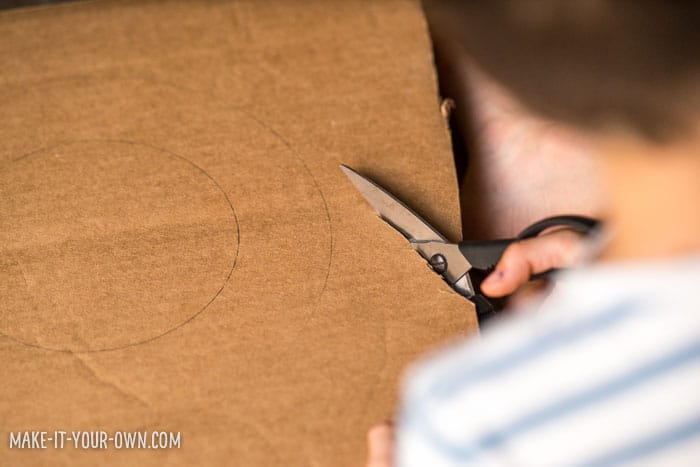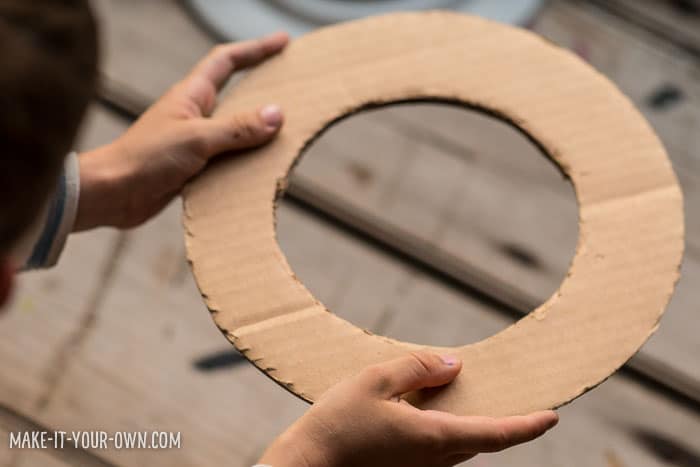 We then wrapped our wreath base in cord. You could also paint it if you like or leave it as it.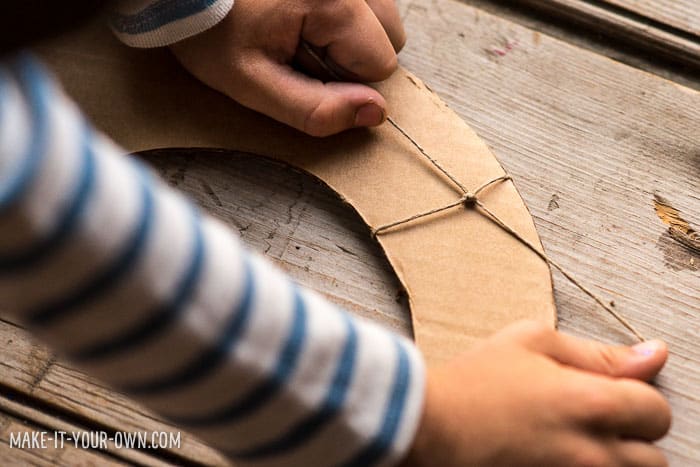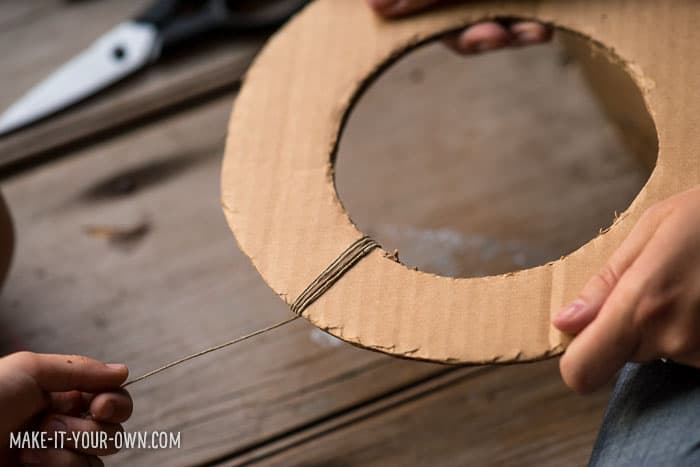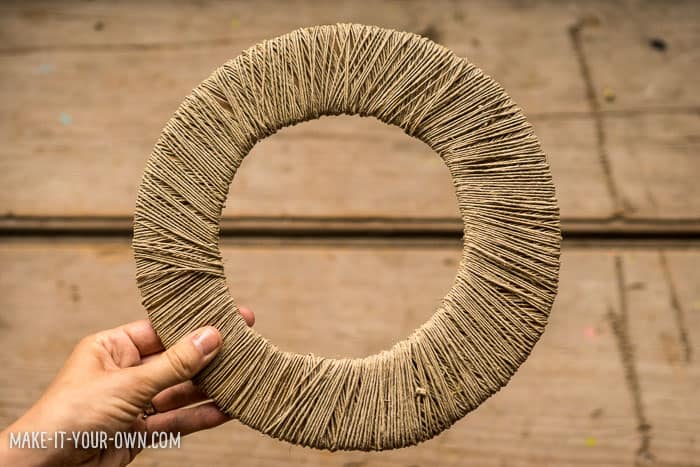 We then glued our shells to our wreath, slightly layering them.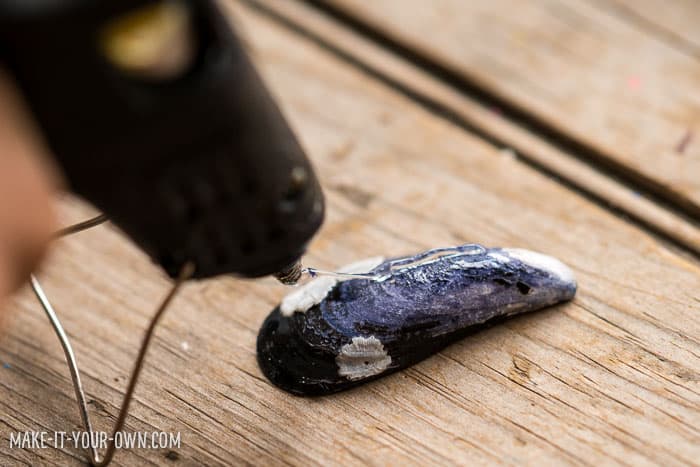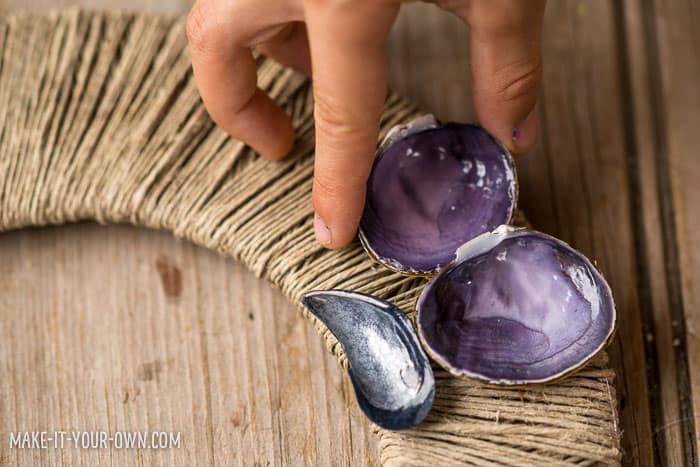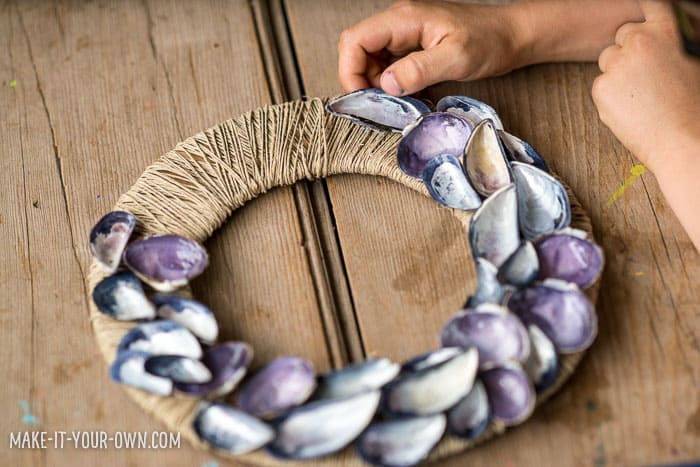 Allow to dry, hang up in a special spot and remember your beach-y days year round!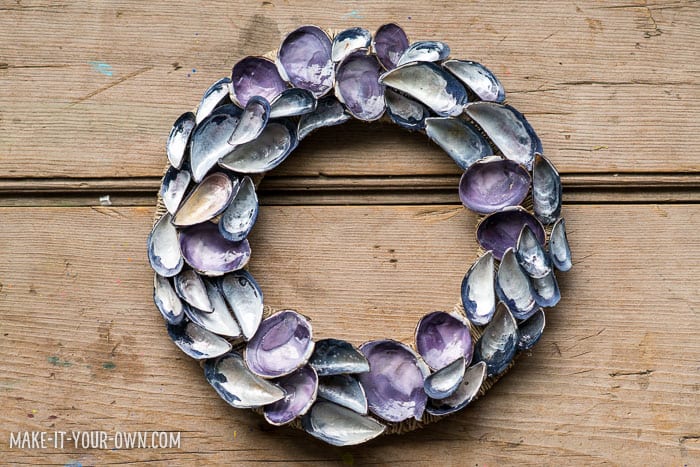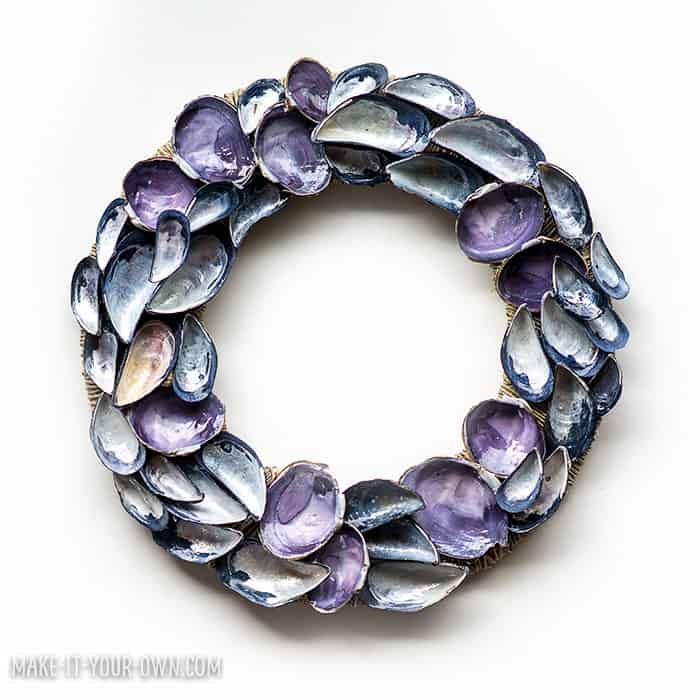 To hang your wreath you could put a loop of ribbon at the top or glue a picture-hanging hook to the back.
Purpose
Getting out into nature
Re-imagining items
Developing one's fine motor skills- gluing, cutting, painting, wrapping etc.
Safety Notes
We suggest that you wear a smock and use a craft tray to protect your clothing and surfaces.
Use scissors and a glue gun with care and direct adult supervision.
Cord, yarn etc. can be a strangulation hazard, therefore be sure to use with direct supervision and for its intended purpose.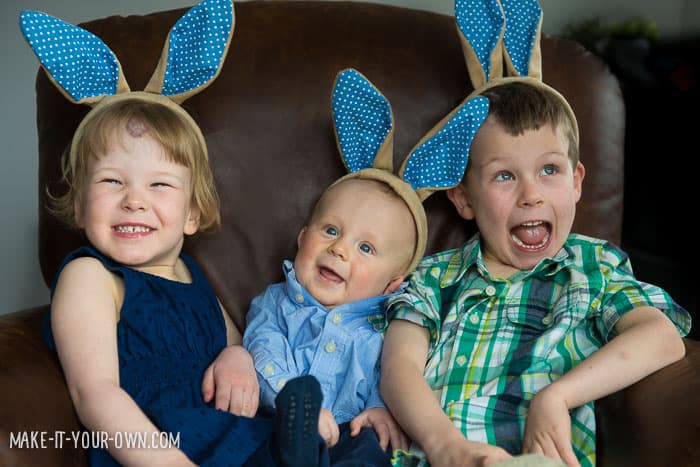 Make it Your Own is a Canadian children's website. We hope to inspire educators and families with projects to do together, explorations of various mediums and techniques and to get out into nature to source supplies. We love re-imagining items and thinking of new ways to share children's artwork. We are often described as "an educational mom, a digital dad and their three mini-makers.