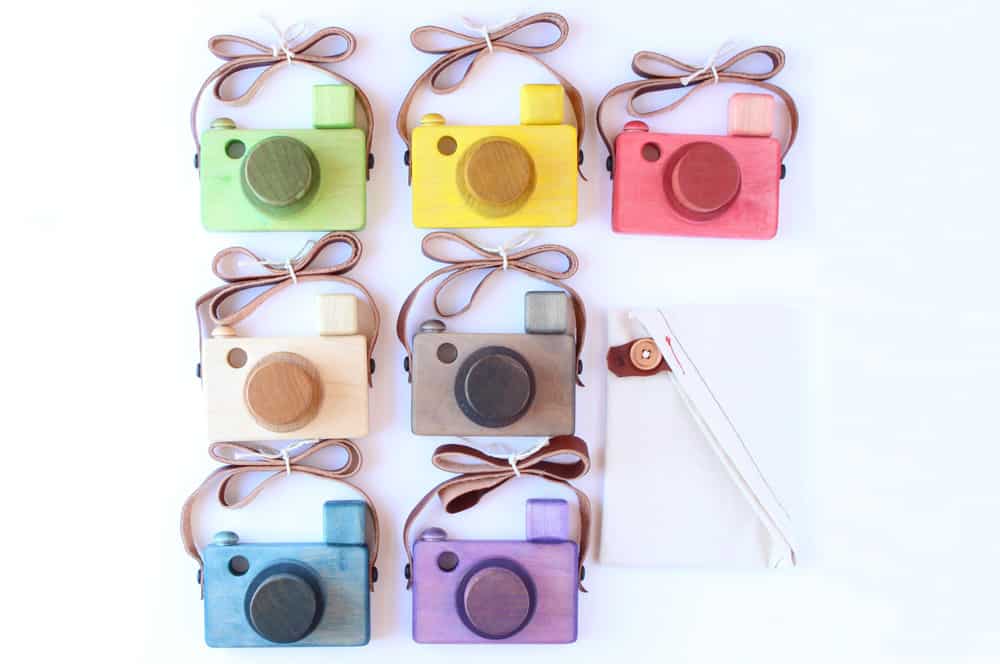 Cheers to moms who know how to use power tools. We're super thrilled today to introduce you to one such creative mama who fueled her passion for design and new motherhood into starting Little Miss Workbench, an eco-friendly handmade wooden toy business. We talked to founder Michele who gave us a glimpse into what inspired her to start Little Miss Workbench.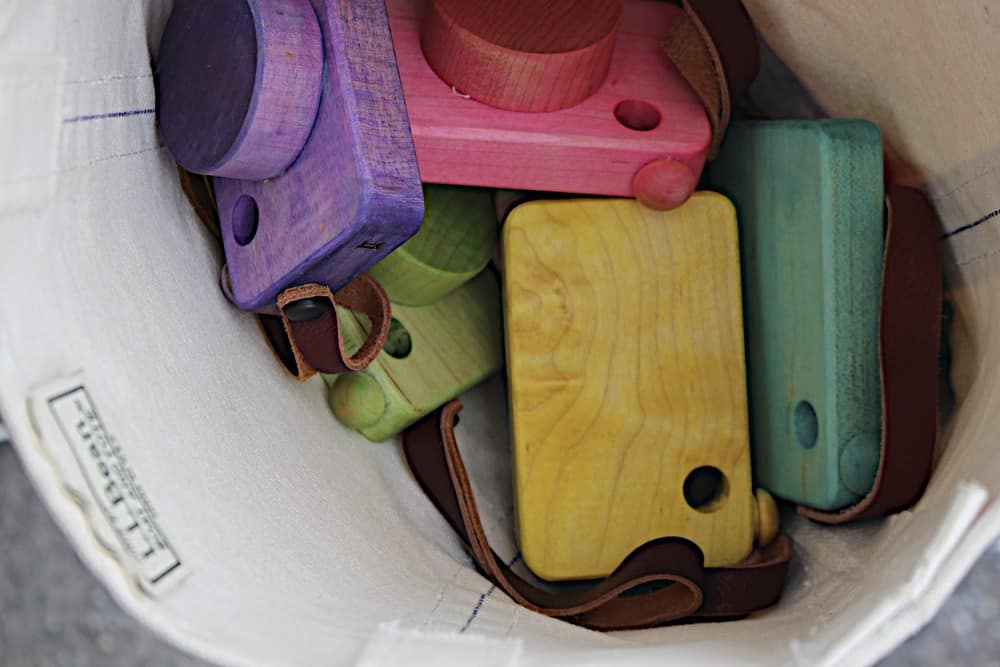 "When I became a mom, a new chapter began, one with a little more structure than I was used to. My life now revolved around our precious little one. Instead of exploring new places, my adventures became home-based. While Mali napped, I learned how to use a sewing machine and power tools. (That is what all new moms do right?)."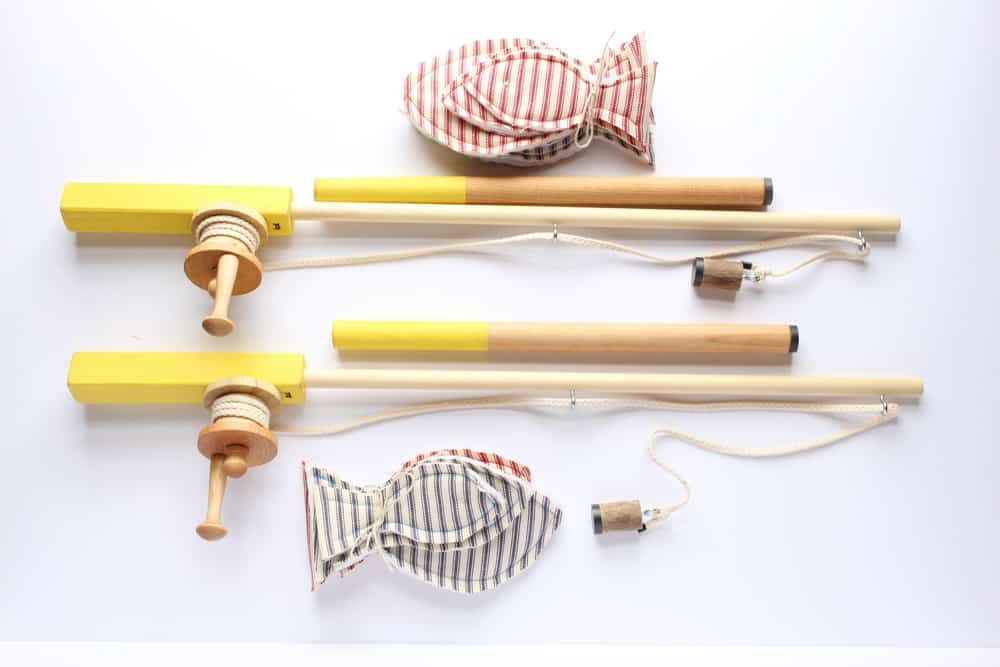 Michele says, "our home quickly became my playground for design. The remnant pieces from bookcases and other projects were the beginnings of the wooden toys. The toy collection is growing as Mali is growing. She is in pre-school now, so I have a larger chunk of time to focus in the workshop.
Our wooden toys are for children of all ages. People purchase them as gifts for themselves."
You'll find timeless wooden products that provoke imagination and creativity such as Little Miss Workbench's wooden cameras colored with plant based dyes and natural beeswax sealant, with leather strap. Or their playful wooden magnetic fishing pole sets.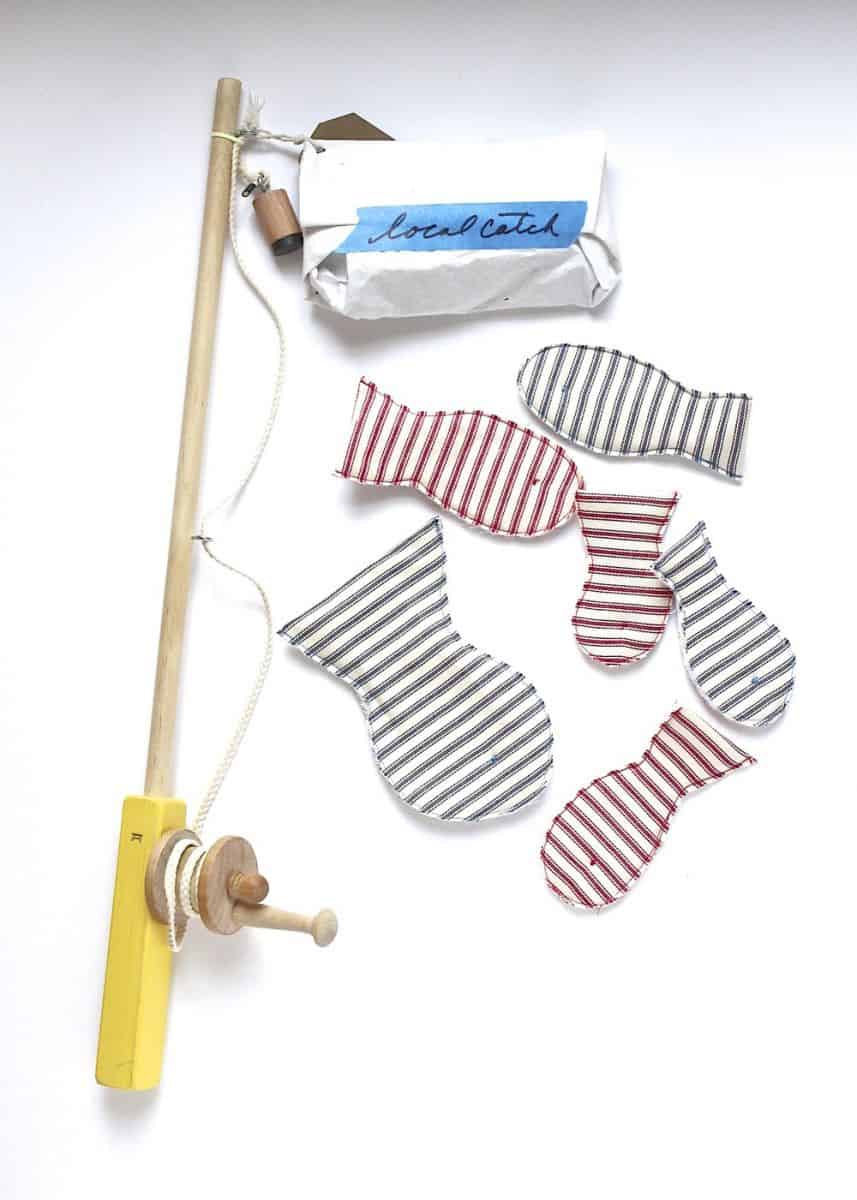 Michele shares a fun tidbit about how the name Little Miss Workbench came about. "I have had a lot of people ask me about our name. The company name, little miss workbench, has a dual meaning. I am a little miss, standing 5 feet tall, and we call our daughter Mali, "little miss." The two of us are tiny, yet determined. The workbench, well that is pretty straight forward, right?"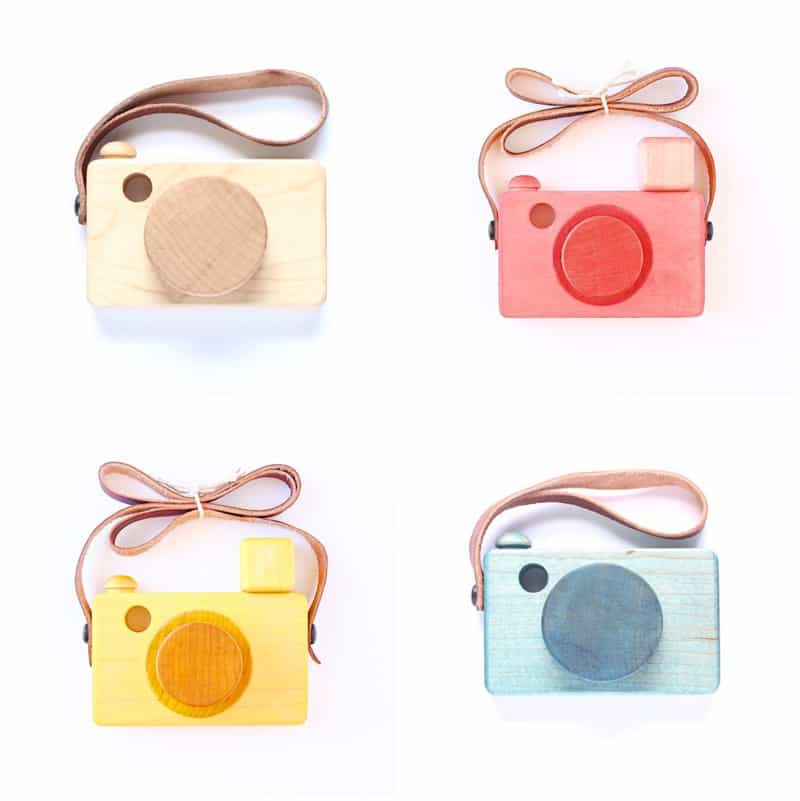 You can view Little Miss Workbench's ever growing collection of handmade wooden toys on their online shop, made by hand in Bellport, New York or in over 25 hand-selected shops across the U.S.
The good news is that Little Miss Workbench is offering all hello, Wonderful readers a special 25% off orders with code DREAMBIG, until 12/6/15. These would make timeless gifts for your little ones that will spark imagination and be played with over and again
(All images via Little Miss Workbench)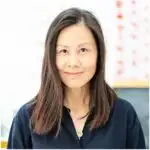 Agnes Hsu is a mom of three and has been inspiring parents and kids to get creative with easy activities and family friendly recipes for over 10 years. She shares her love for creative play and kids food to her 2MM+ followers online. Agnes' commitment to playful learning and kindness has not only raised funds for charity but also earned features in prestigious nationwide publications.