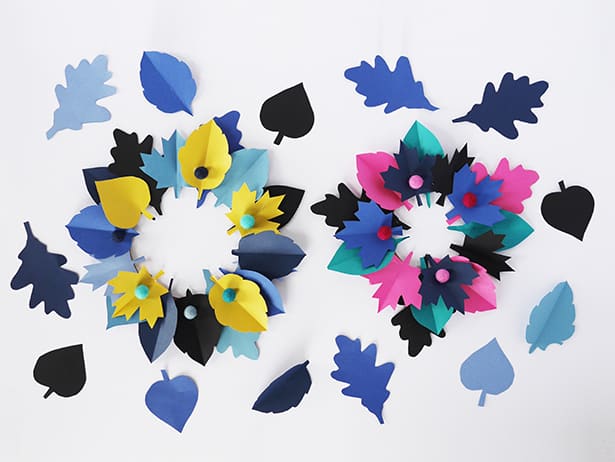 This post was originally published Nov 14, 2016 and updated Sept 12, 2021
Although Thanksgiving is still in a few weeks, it's not too late to craft up a pretty table or fall decor just in time!
You probably already have paper, cardboard and glue at home right? So let the kids get to work on making this beautiful wreath. Younger kids can help add pom poms and trace leaves while older kids can practice their scissor skills and glue the leaves on.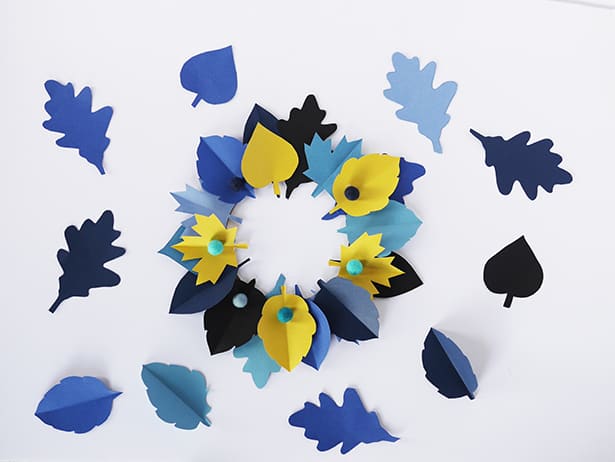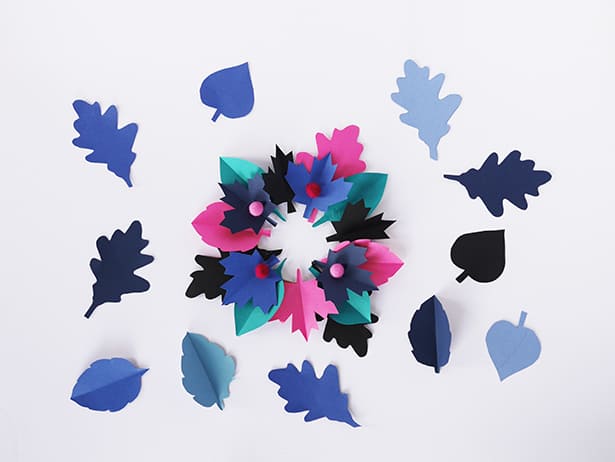 DIY Fall Paper Wreath – Materials:
– Cardboard
– Colored construction paper
– Pencil, scissors
– Compass
– Glue or glue gun
– Felt balls or pom poms
– String (optional)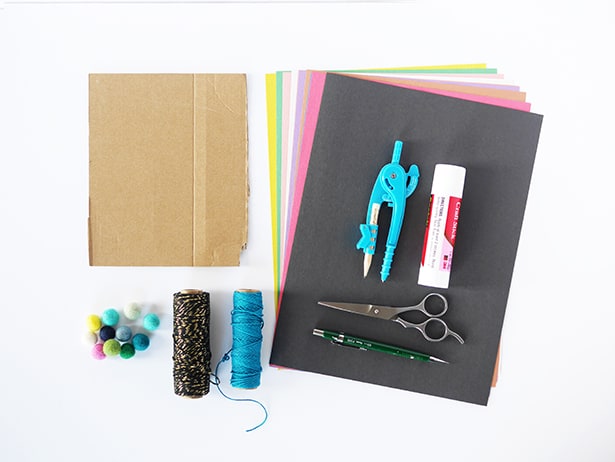 Instructions:
1. Have all your supplies ready.
2. Draw a circle into your cardboard. Then draw a second one into your first one but smaller. Cut the circles.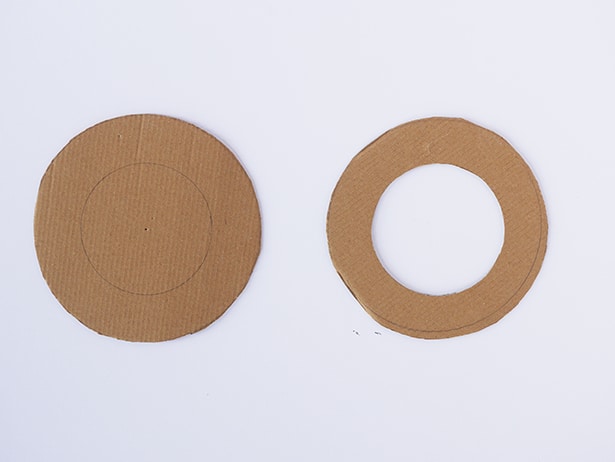 3. Draw and cut your leaves. Take a piece of construction paper and fold it. On one side draw a leaf shape (no need to be precise as nature and leaves are not perfect!); then cut and open it. Keep going with different colors and shapes.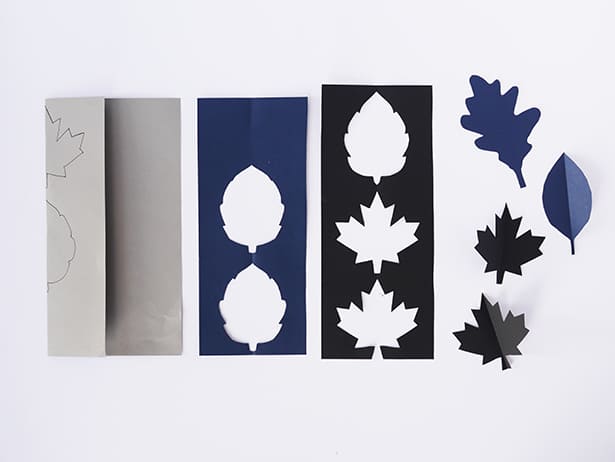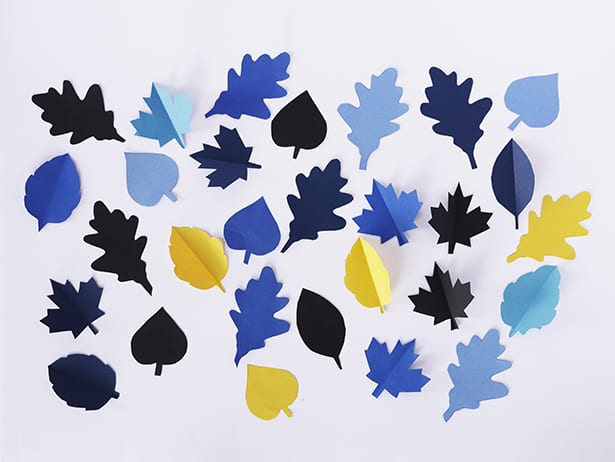 4. Start gluing your leaves around your cardboard wreath. As a final touch add pom poms or felt balls.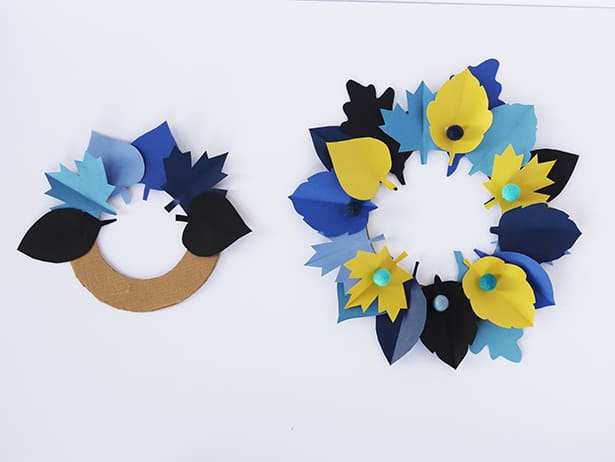 5. Optional: take a long piece of string and make a knot. Attach it to your wreath.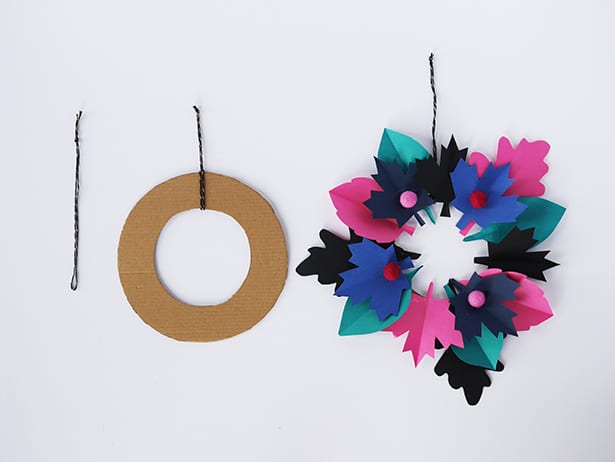 These vibrant paper fall leaves would brighten up any Thanksgiving feast!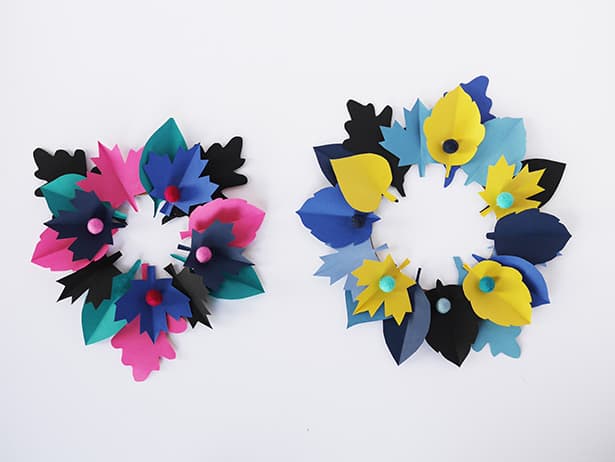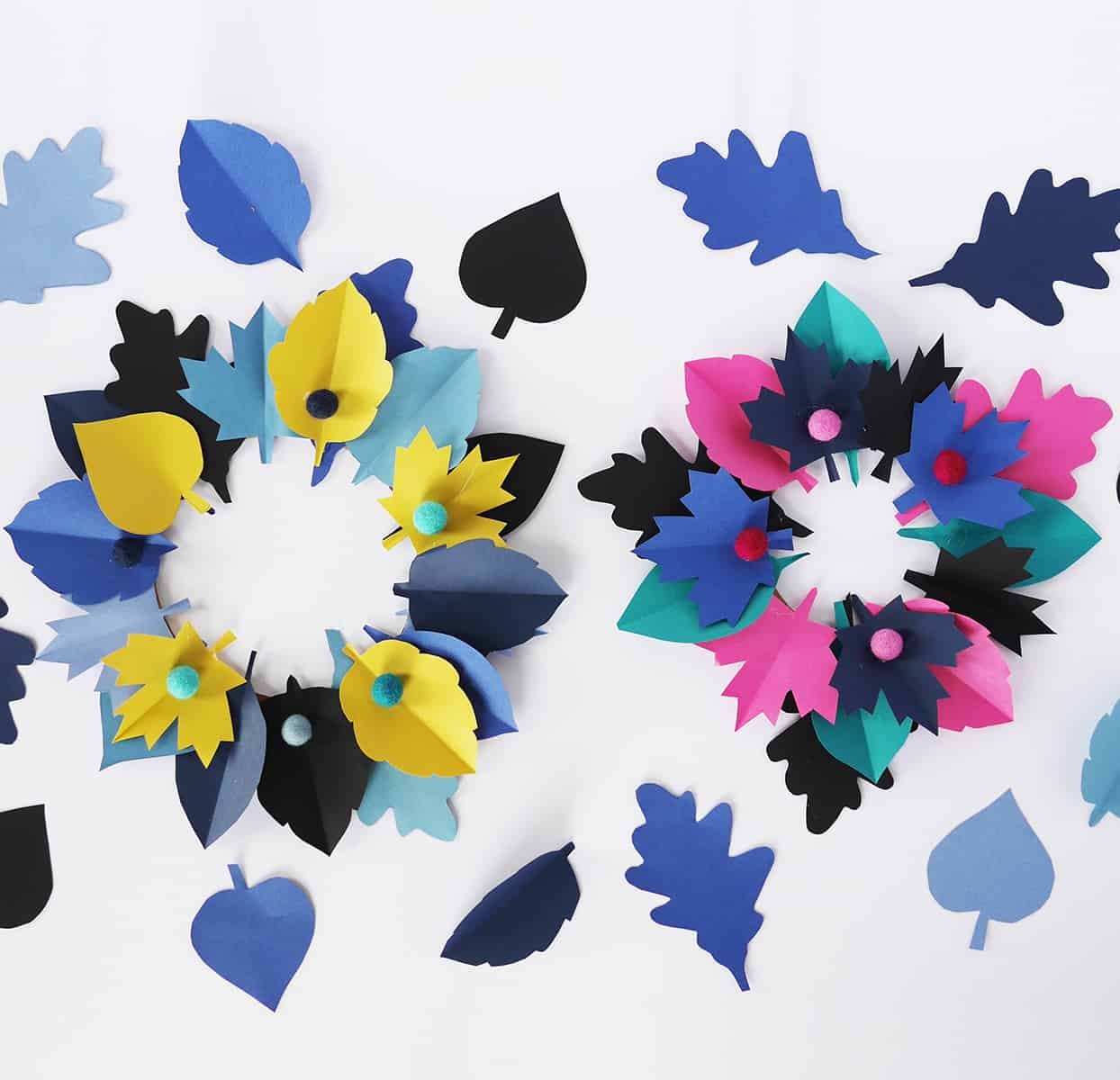 How are you decorating your Thanksgiving table this year?
Check out more creative Thanksgiving ideas for kids!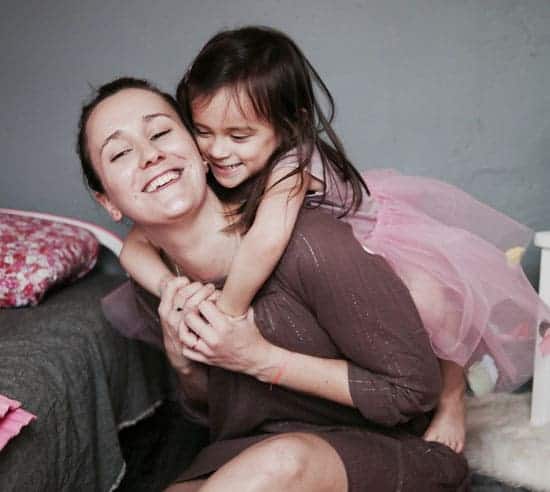 Marie-Laure, is an Architect first, a mom of two, but also a Do It Yourself kind of girl. She LOVES CRAFTING. Her blog La Maison de Loulou is a piece of her with simple and fun crafts, ideas, projects, and activities to do with your kids at anytime. Her children Louise and Roman are her inspiration and all the DIY's are made for them to have fun. Toys, games, costumes..she loves exploring the kids world with her own twist.