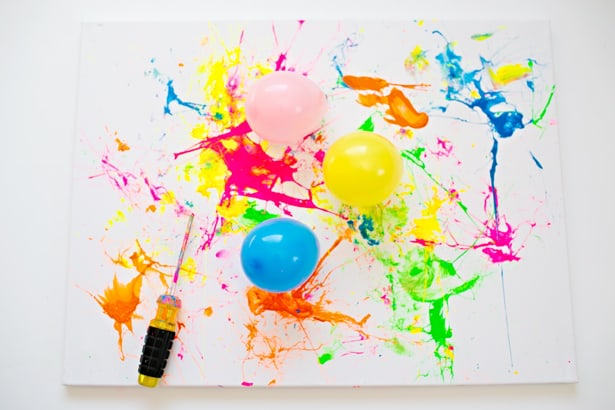 We had so much fun with our balloon dart painting that we wanted to do something similar with a twist. First we looked around the house to think of what other fun objects we could use to create cool splatter art. We tried a wooden hammer with some grooves but that wasn't enough to pop the balloons. However it gave us the idea to dig around the tool box and use a screwdriver! It worked perfectly and if you're like my kids who actually like popping balloons, this is a great outdoor action art project to try this summer!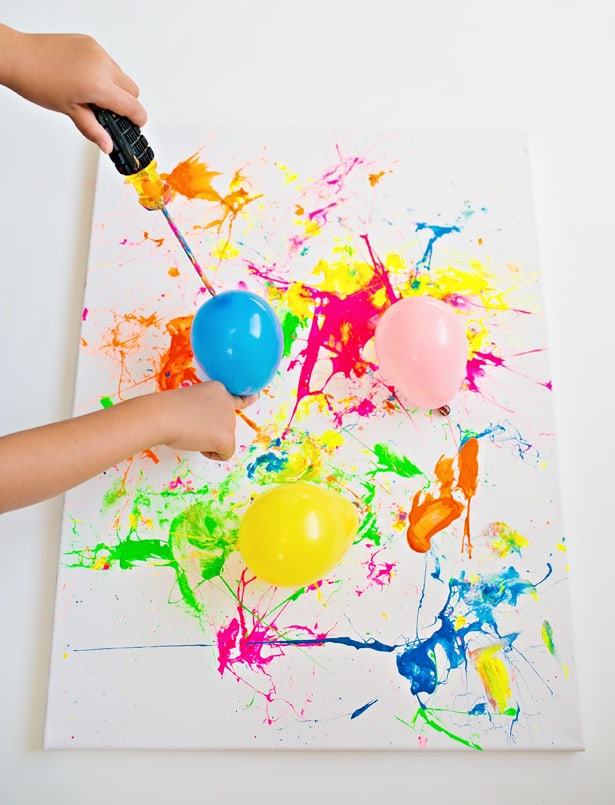 Balloon Splatter Painting With Tools – Materials:
– Small balloons


– Balloon pump


– Washable Paint


– Screwdriver


– Thumbtacks


– Large canvas


– Large drop cloth to cover the mess (if you are doing this on a surface that can't be easily hosed down)
– Goggles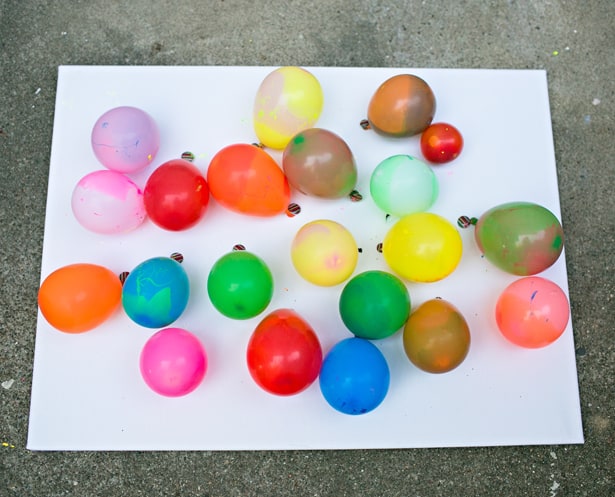 Step 1. Head someplace outdoors. Lay your drop cloth on the ground if you are using one. We didn't because we had a hose nearby to clean up afterwards. Place the mouth of the balloon over your paint container and squirt a small amount of paint. Then take your pump and fill your balloons and twist off to tie.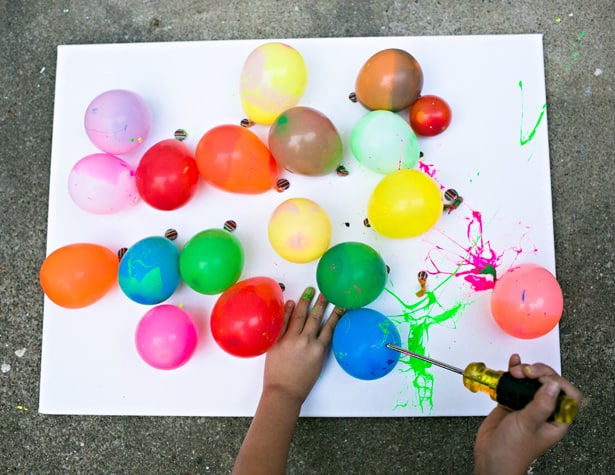 Step 2. Attach the balloons with thumbtacks on your canvas. Obviously you want to attach the twisted off ends as to not pop the balloons.
Step 3. Start popping the balloons with the screwdriver, holding the twist off end as you pop them. Make sure your child is old enough to be able to steadily hold the tool and wear goggles to prevent paint from going in the eyes!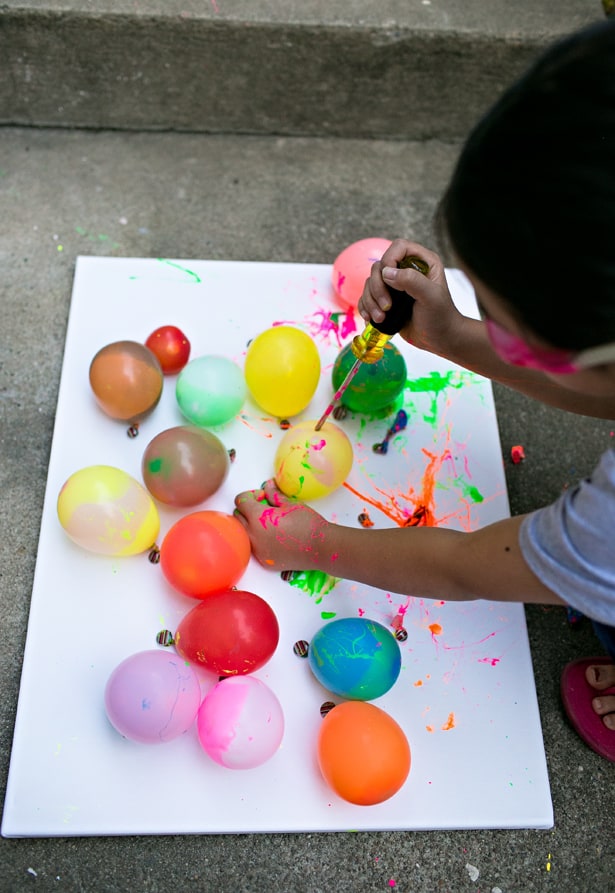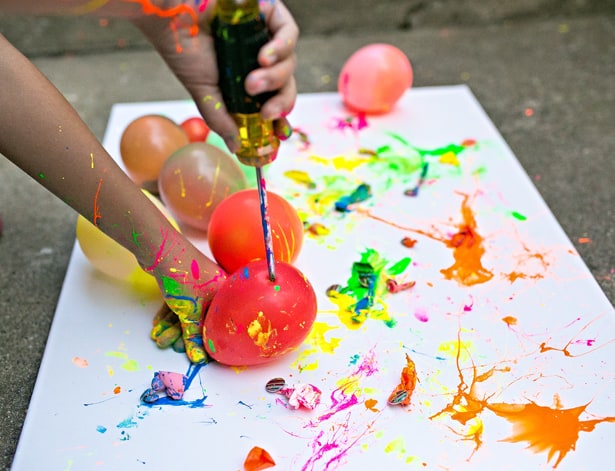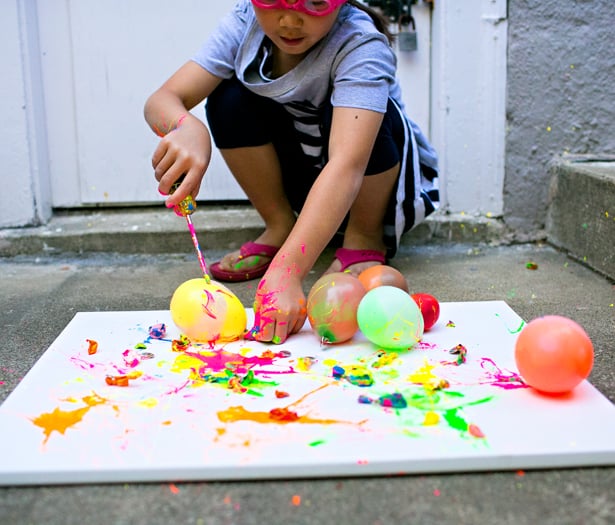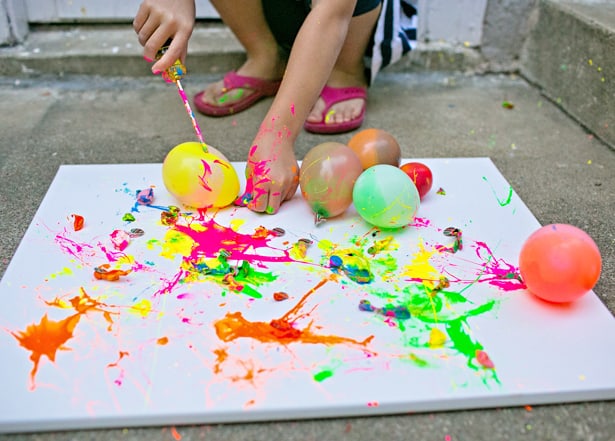 As each balloon popped it created a cool splatter effect. We weren't sure how the canvas would look like until it was done!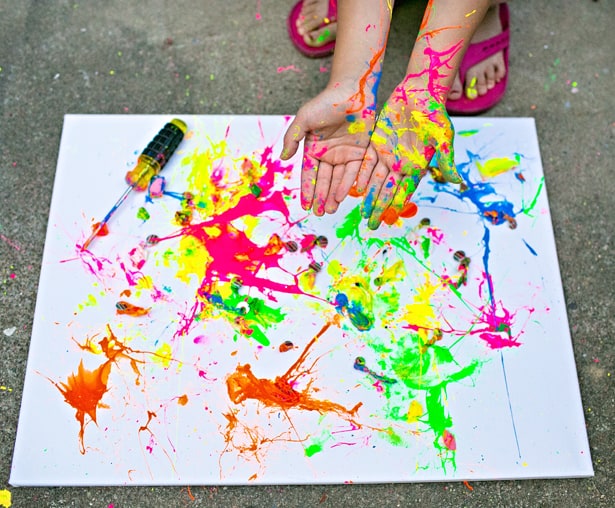 Completely and totally messy fun painting project. My kids had a blast popping the balloons!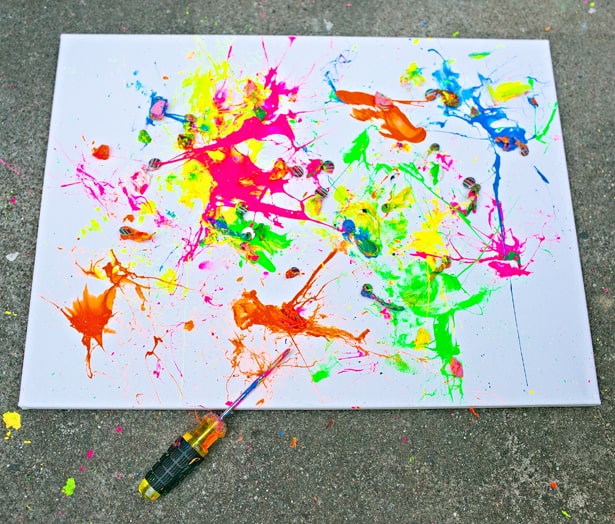 Once all the balloons are popped, remove the thumbtacks and admire your splatter paint art. Hose off and hang up your beautiful new canvas.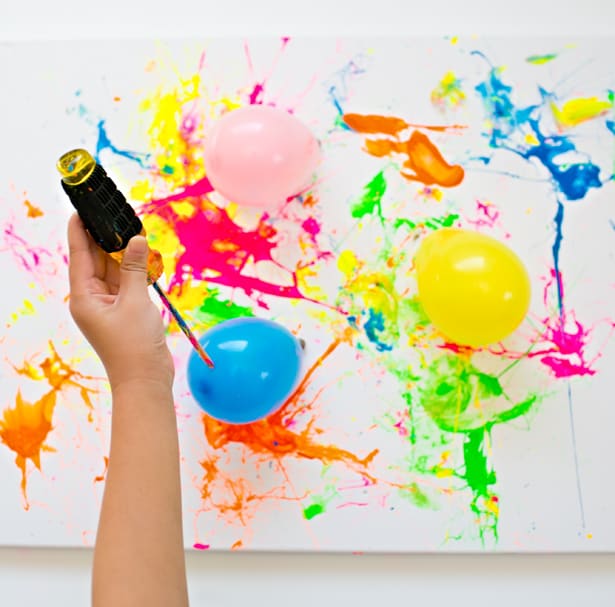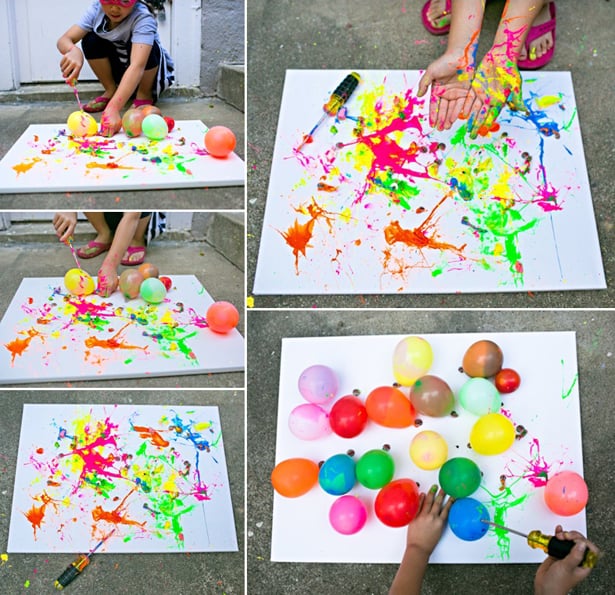 What are your favorite outdoor art projects or summer activities?
______________________________________________________________________________________________________

Disclosure: Some of the links in the post above are "affiliate links." This means if you click on the link and purchase the item, we will receive a small affiliate commission. Regardless, we give our promise that we only recommend products or services we would use personally and believe will add values to our readers.