Welcome to our continuing alphabet series! Today's letter is "B for Bon Voyage."
Inspired by a worldly sense of travel and adventure, this list features some of our favorite ideas to share with your family on your next journey to explore new faraway places.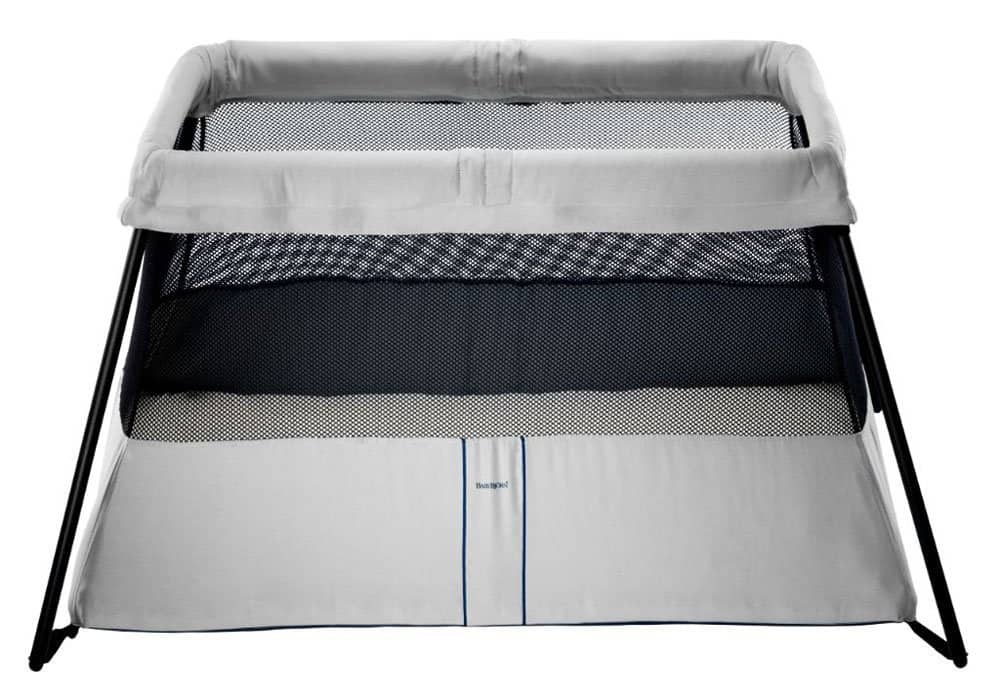 BabyBjorn Travel Crib $239.99. Traveling with a baby in tow can be challenging, especially sleeping in unfamiliar places. This super handy travel crib allows babies to sleep in their own space and parents can rest assured their babies are sleeping in a safe environment.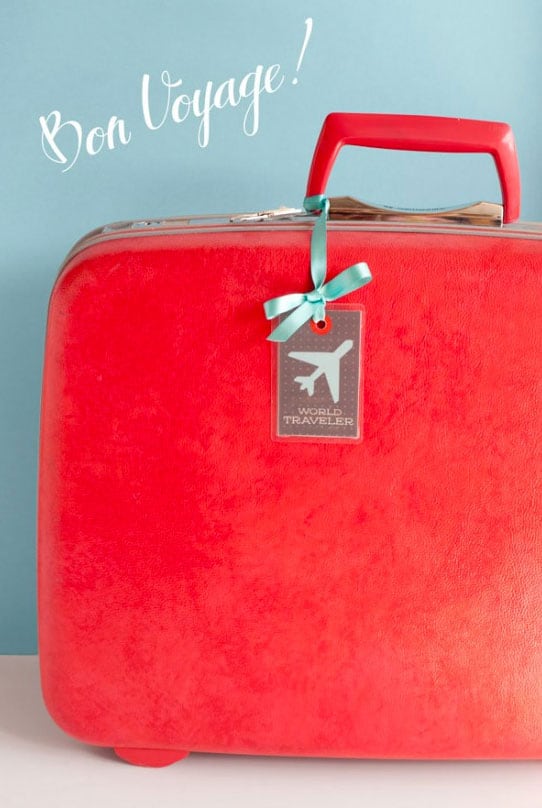 Free Printable Luggage Tag (via One Charming Party) DIY, free, useful and full of vintage charm…I love these so much I'd definitely use them for my own luggage too!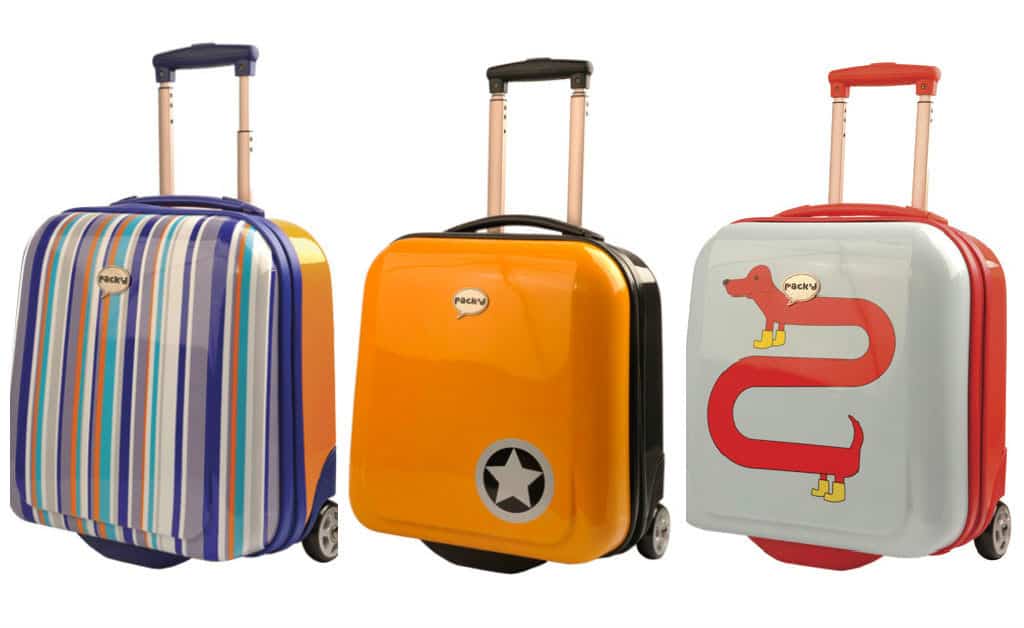 Wheelie Suitcase $159. These hard-shell wheelie cases are perfect for kids to stash their own belongings to and fro. The unique square shape allows them to fit bulkier toys/books to help pass time when waiting around.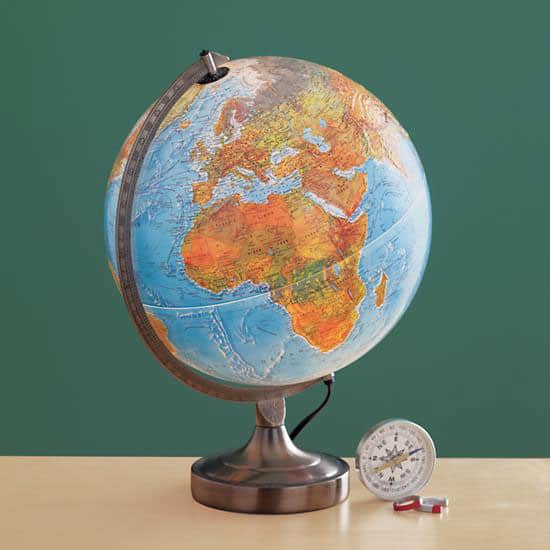 Illuminated World Lamp $99. Partly educational and partly decorative, this illuminated globe highlights all the distant lands that you and your kiddos may travel to.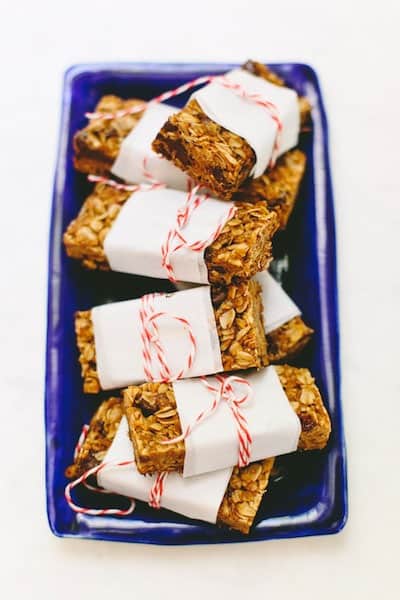 Chocolate Chip Granola Bars (via Camille Styles) Often times regular eating schedules are thrown off track when travelling. Help keep meltdown moments to a minimum by having these homemade granola bars handy to help recharge energy levels.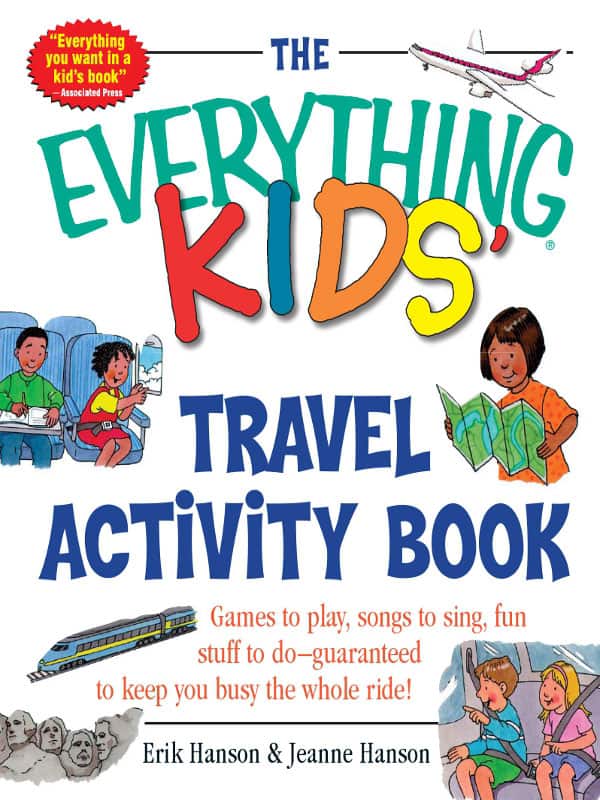 Kids' Activity Book $8.99. Full of fun ideas and activities to do with kids while traveling, this book is a must-have for every parent planning to embark on a journey with kids in tow.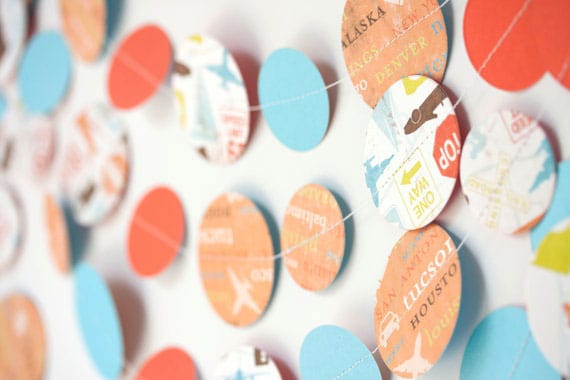 Bon Voyage Garland $13.50. Perfect decor for a Bon Voyage party or to hang anywhere to inspire dreams of your next family travel destination.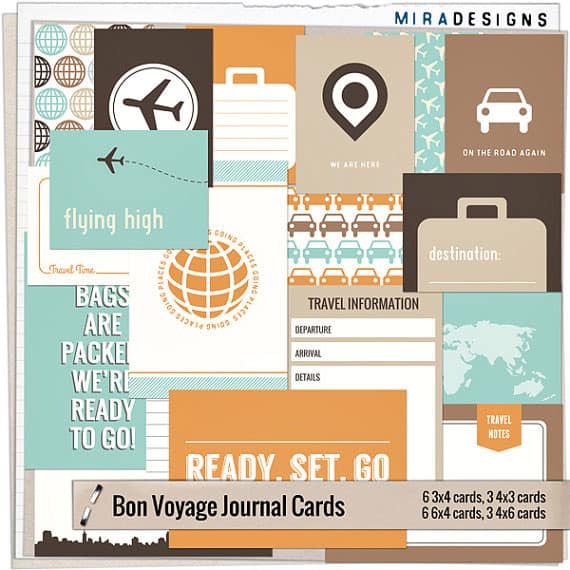 Bon Voyage Journal Cards $3.29. These journal/scrapbooking cards are great for adding extra style to all your travel photos. Enlist the help of your kids to help tell the complete story and create a special family keepsake.
For more of our Alphabet Series, check out "A is for Adventure."