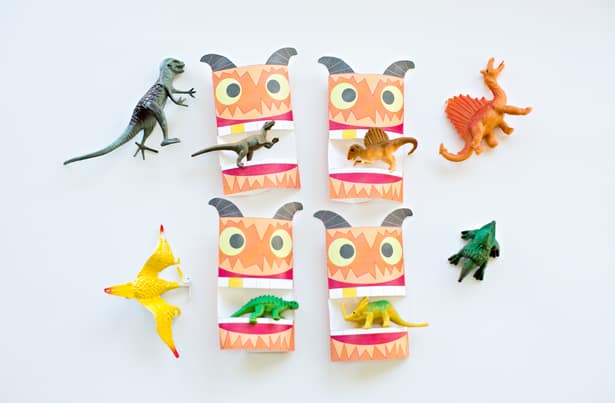 Printables are awesome for putting together cute favors and gifts for kids in a flash. I recently made these adorable printable monster favors from one of my favorite sites, Smallful. They've got the perfect blend of modern and playful printables.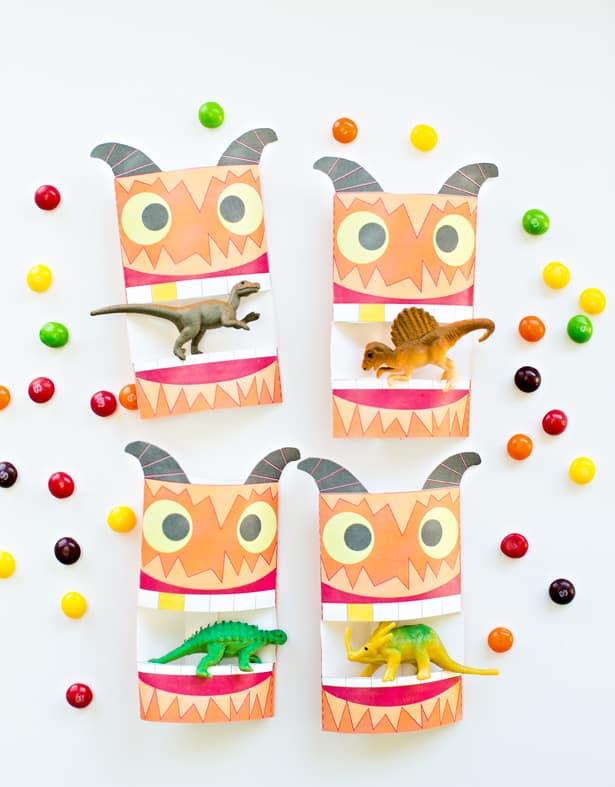 These monster treat wraps were a cinch to make – just print and cut and stick the sides with a bit of double-sided tape and you have a fun Halloween favor for the kiddos.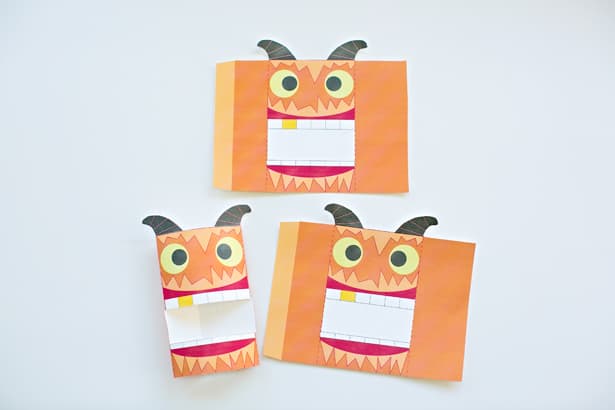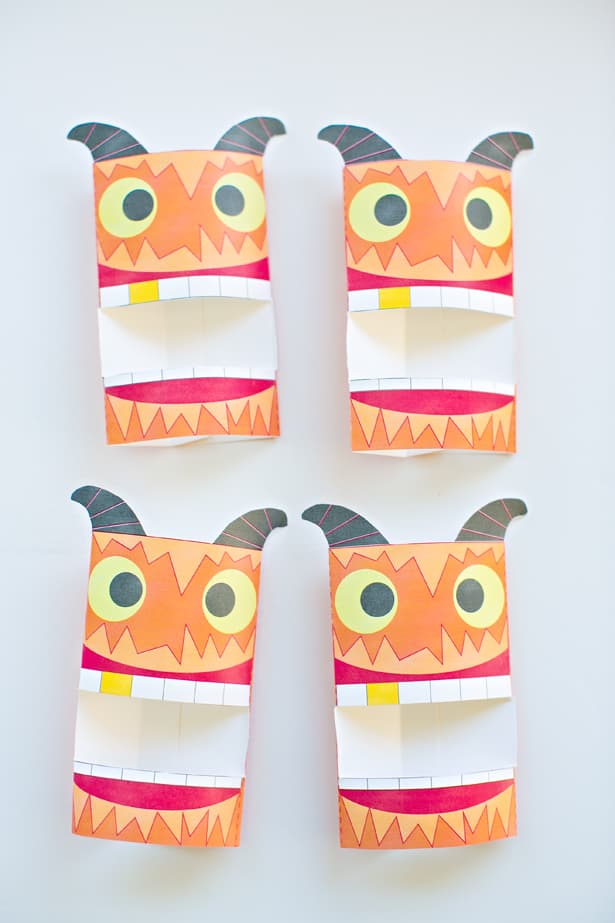 Since Halloween is all about candy, I'm trying to curb the sweets this year. I'm using plastic animals like dinos to hand out as favors instead. I know a lot of schools, including my son's preschool, have a strict no-candy policy. These make great alternatives to hand out to the class on Halloween.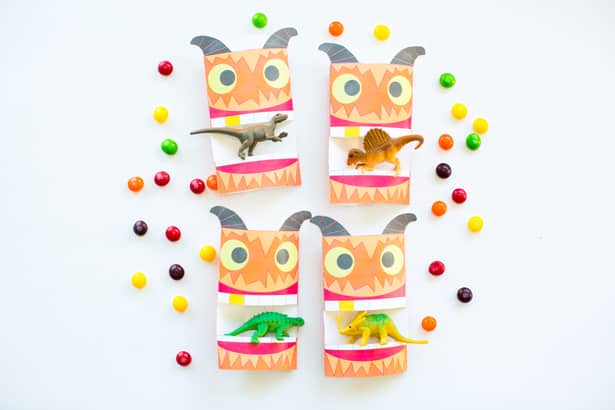 You can also turn these into a quick and fun educational game with color sorting and numbers. As soon as my kids saw these, they immediately wanted to "feed the monster" and created a quick counting game with beads and candy.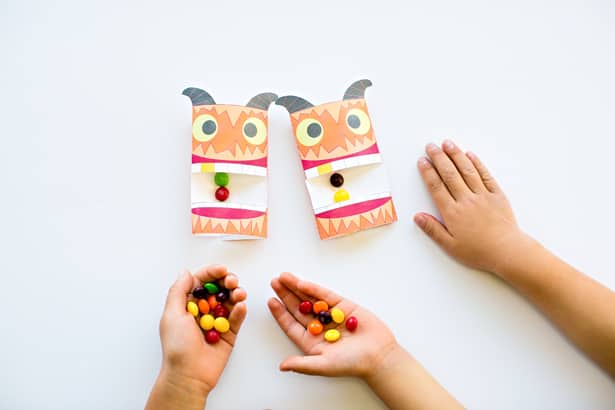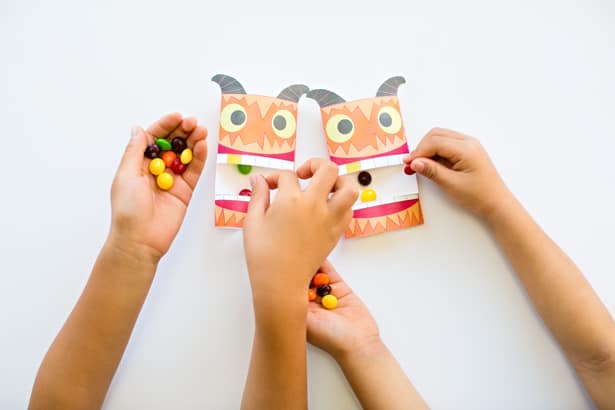 Want to make your own printable monster wraps? They're free to print over at Smallful if you sign up for their newsletter. It's worth it to get a cute free printable straight in your inbox every month.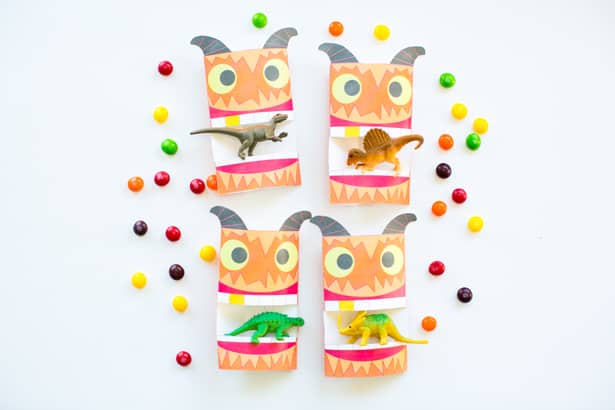 What are your favorite non-candy Halloween favors? Check out more kid-friendly Halloween ideas!