Woodmaker Scott Snella went from working in technology to unleashing his creative side by turning his love of wood making into a business. His shop on Etsy, Berkshire Bowls, is filled with playful and colorful puzzles for kids with handmade shapes designed by Snella.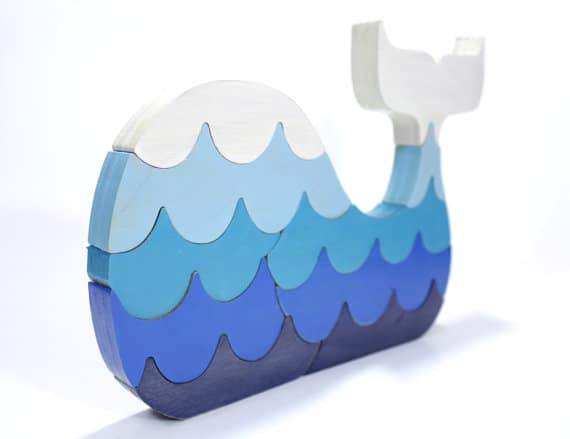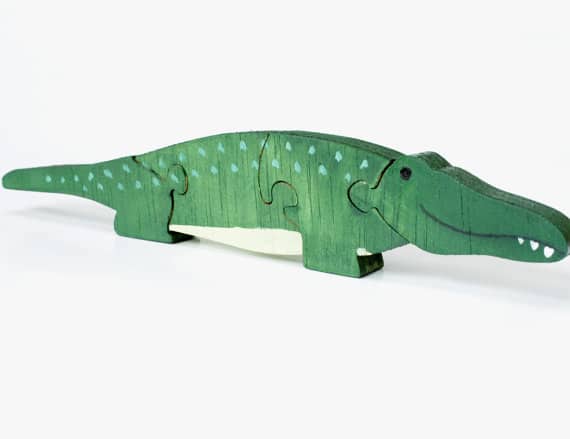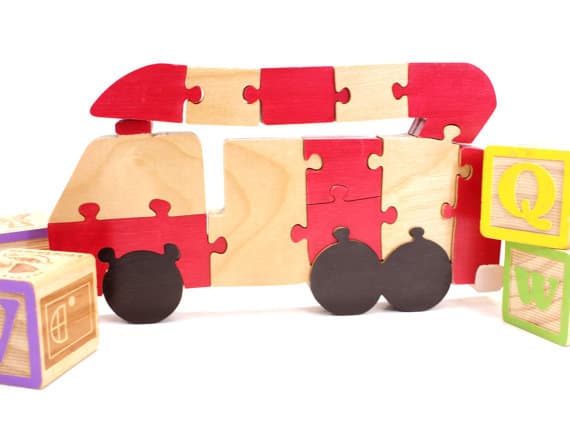 The wood is hand-painted and hand-cut with many kid-friendly themes, like transportation vehicles and friendly sea and land creatures.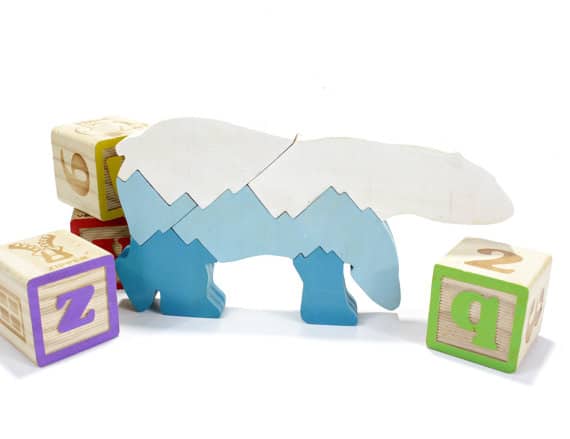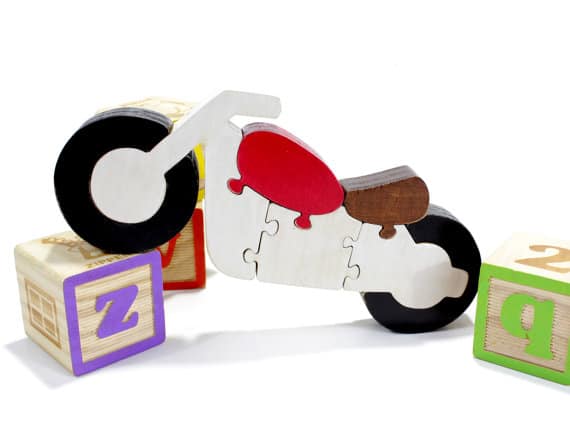 One impressive piece I love is the classic wooden United States of America puzzle with various stained pieces that stands an impressive 20″ wide and 12.5″ tall and comes with 50 pieces. Such a fun way for kids to learn about geography!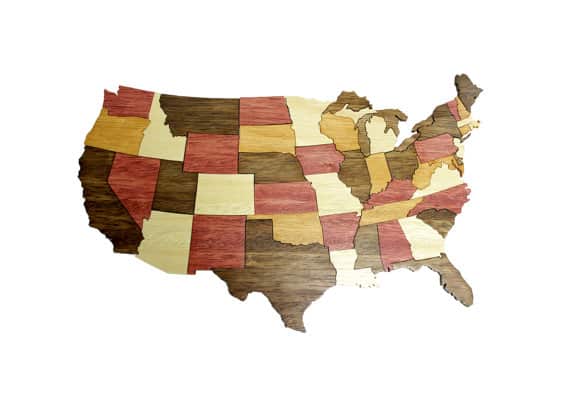 Visit Berkshire Bowls' shop to view their entire puzzle collection.