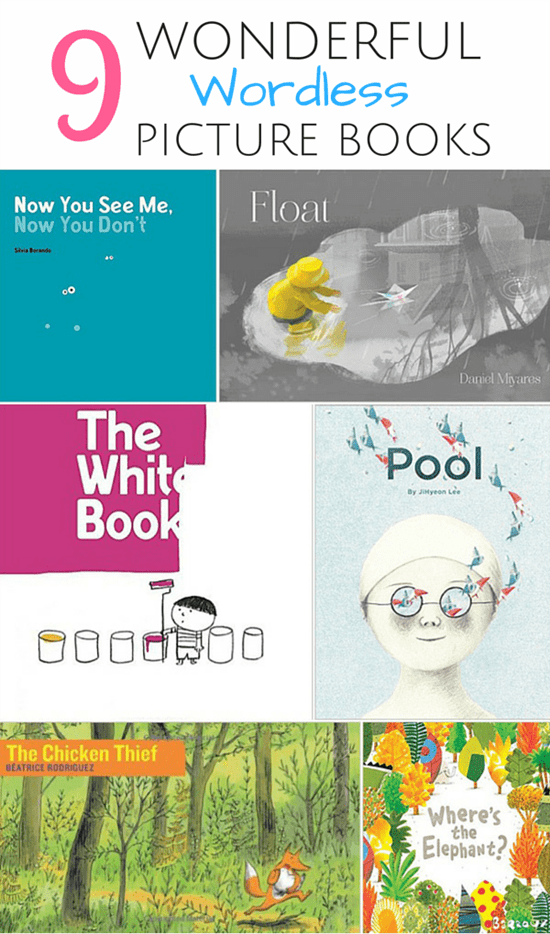 Wordless picture books.
It almost sounds like a complete contradiction, doesn't it?
As the name suggests, wordless picture books rely solely on the illustrations to tell the story. This genre is often overlooked as a powerful and valuable part of a home library.
However as the old saying goes, "a picture is worth a thousand words."

The benefits of wordless picture books include (but are definitely not limited to):
Children having ownership over the storytelling process- The reader is encouraged to construct their own interpretation of the story. They are an active participant in the reading process.
Providing opportunities for in-depth conversations and vocabulary development- Wordless picture books encourage open-ended conversations and allow children to express their ideas and opinions.
No cues for page turns- Readers are able to spend as much time as they'd like on a page, observing details in the illustrations. The absence of words means that we don't feel the need to turn the page as soon as we've "read" the page.
Encourage questioning and imagination- Wordless picture books often raise more questions than answers. This requires creative and critical reading on the part of the reader.
Many adults can feel intimidated by the idea of a book with no words to guide the reading experience. Aren't you meant to read a book to your child? Wordless books allow you to read a book with your child. There is no wrong or right way to read a wordless picture book. Here are some tips for enjoying wordless books with your children:
Take a "Picture Walk"- simply move through the book and discuss the illustrations. No need to assign a whole story to the book at this point.
Make predictions- predicting is an important comprehension strategy. Ask your child to predict how the character is feeling at this point of the story. What do they predict will happen next?
Create a different story each read- the beauty of a wordless picture book is that it can be read differently every single time.
Brainstorm the kind of language that could be used on each spread- If there were words attached to the illustrations, can your child predict what vocabulary would be used? Would it be persuasive language? Descriptive?
Here are some of my favorite wordless picture books.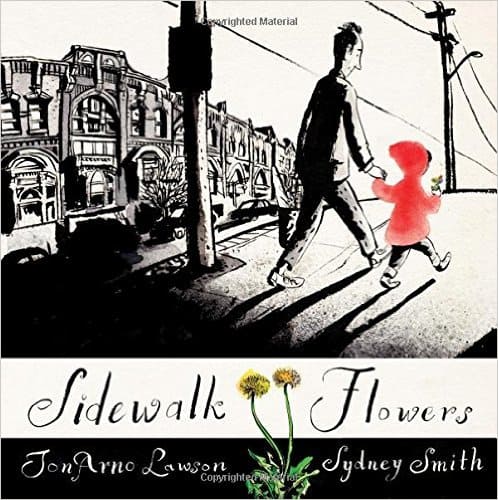 Footpath Flowers by Jon Arno Lawson and Sydney Smith (also published as Sidewalk Flowers)
This is the book that began my love affair with wordless books. It celebrates finding the joy and wonder in the everyday. We open on sepia illustrations in an urban landscape. A little girl is highlighted in her red jacket. The reader follows her as she walks behind her distracted dad through the city. He is oblivious to his surroundings, bent over his mobile phone, whilst she gathers flowers as they walk along. Each flower becomes a gift for an animal or person- a sleeping man, a dog, a dead sparrow. The little girl does not seek accolades for her small gestures. As she gives out flowers, the pages fill with color. The layouts on each page are interesting and engaging. On some pages we get full-page illustrations. On others, the reader is given comic strips. Jon Arno Lawson is a poet and with the illustrations of Sydney Smith, he has created an exquisitely poetic masterpiece. Without saying a word.
Ages 3+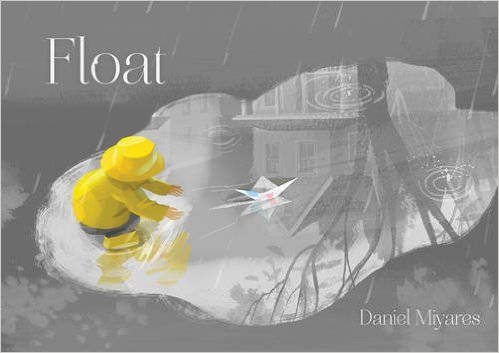 Float by Daniel Miyares
It's a gloomy day and the muted color palette of this gorgeous book reflects this. The endpapers hint at what this story is about- we are given an illustrated instructional on how to fold a paper boat. A little boy folds a paper boat, dons a yellow rain jacket and takes his boat outside waiting for the rain to come. The rains arrive and the little boy floats his boat. The rain becomes heavier and the boy watches as his boat sails away, lost forever down a drain. We feel his loss heavily. He walks home with heavy shoulders where his loving father greets him, ready to dry him off and comfort him with hot cocoa. A new sheet of newspaper and a new adventure awaits. This is a beautifully-paced story laden with emotion.
Ages 4-8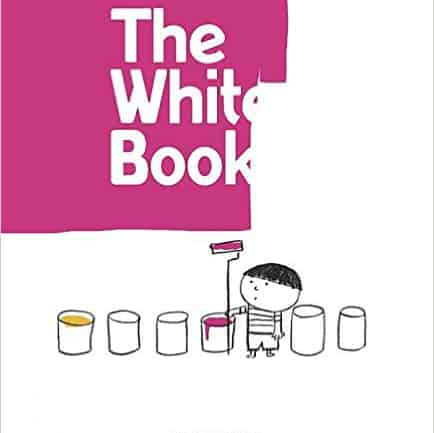 The White Book by Silvia Borando
A little painter stands in front of a white wall with a roller. So many possibilities! On each page, he covers the wall in a bright color and a succession of animals appears. Fish appear on a blue wall. A stegosaurus snarls from a wall painted green. It sounds like a simple concept, but it is executed excellently. The graphic illustrations are playful yet emotive. It is a story that celebrates the power of the imagination and the reward of persistence.
Ages 2-5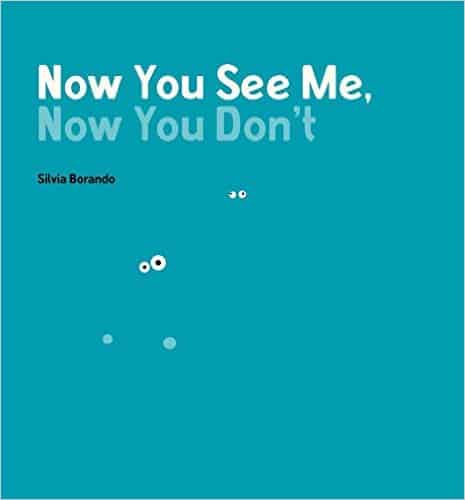 Now You See Me, Now You Don't by Silvia Borando
What happens to a brown bear in mud? Or a green crocodile in grass? This is a wordless wonder about camouflage and color. Each spread contains the same kaleidoscope of animals with the background color of each spread changing. As the background color changes, an animal is camouflaged (except for their eyes.) Young readers will have a fun time spotting which camouflaged critter has disappeared.
Ages 2+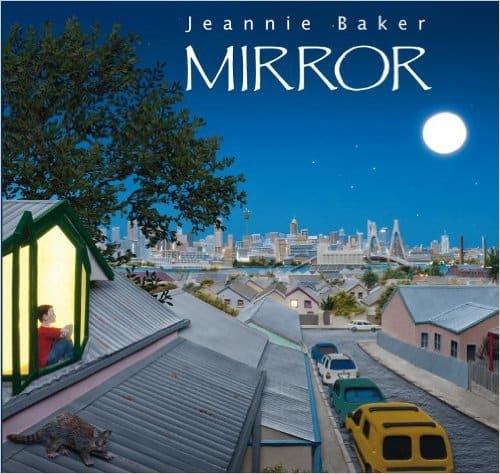 Mirror by Jeannie Baker
Jeannie Baker is the Queen of wordless picture books. Her books are masterpieces of miniature collage construction. This is an innovative picture book that features two stories in two separate "books" designed to be read side-by-side. On the left side, an Australian family go about their daily business. On the right side, the everyday life of a Morrocan family is illustrated. Designed to be read simultaneously, we realize that despite our cultural, religious and geographical differences we are all similar. We are all a mirror of each other.
Make sure you check out all of Jeannie's books.
Ages 4+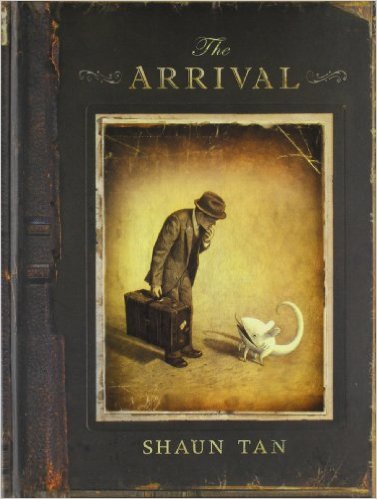 The Arrival by Shaun Tan
Critically acclaimed and award-winning, this masterpiece from Shaun Tan is often classified as a graphic novel. This is as much a book for adults as children. We follow a man who has left his homeland in search of a better life elsewhere. He arrives in a new land and we follow his attempts to adjust to a new language, a new way of life, a new way of being. The illustrations do not point to any particular country or language- this is the universal story of all immigrants. The book is drawn to resemble a photo album and is deeply moving.
Ages 11+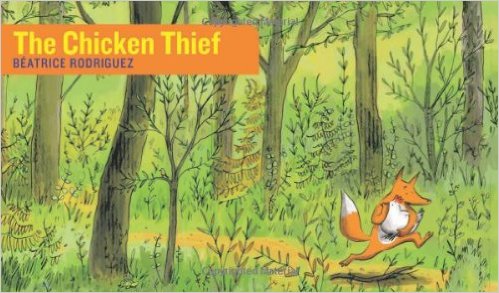 The Chicken Thief by Beatrice Rodriguez
This book reminds us that not everything may appear, as it seems. We open on a lovely country setting where a group of animals are living happily. A fox approaches and snatches a chicken. A bear, rabbit and another chicken set off to chase the fox. They traverse a variety of landscape in a valiant attempt to rescue their chicken friend. But does the chicken really want to be saved? A humorous read filled with many opportunities for the reader to make predictions.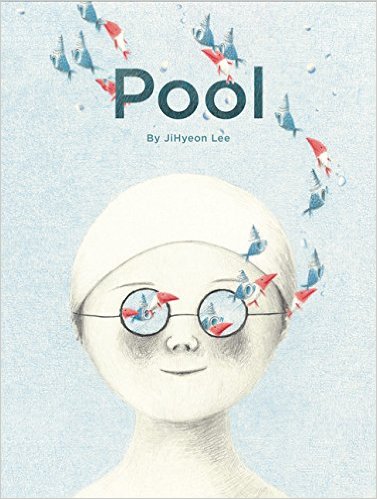 Pool by JiHyeon Lee
A little boy sits on the edge of a public swimming pool. Around him the hustle and bustle of a summer's swimming crowd takes place. What lies beneath? He plunges beneath the surface where he finds an underwater friend. Together with this little girl they go on an underwater adventure filled with surreal and enchanting creatures. They emerge from the depths, their adventure paving the way for friendship.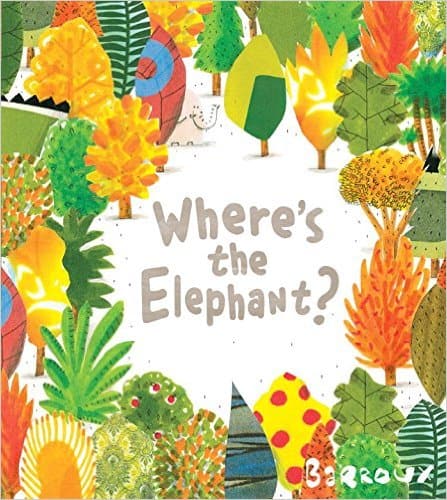 Where's the Elephant by Barroux
This book begins as a colorful and cheerful look-and-find book. Where is the elephant hiding in amongst the vibrant forest? As you turn the pages, the forest begins to disappear. It becomes apparent that the themes of deforestation and sustainability are being addressed. This is the kind of book that takes your breath away with its simple treatment of a devastating topic.
Ages 3+
Do you enjoy wordless picture books at your place? What are some of your favorite titles?
P.S. Make sure to check out our top 100 book recommendations for budding young readers!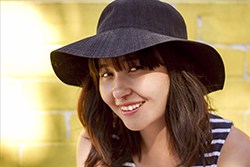 Shannon is an Australian mum and teacher who harbors the desire to be a published picture book author. But first she needs to figure out what's on for dinner. She blogs at Oh Creative Day where she celebrates her perfectly imperfect attempts to live a creative life. AKA trying to remain sane whilst raising 2 kids under 3. She has an unhealthy addiction to Pinterest, coffee and pom poms. You can follow Shannon on Facebook, Instagram, Pinterest and Twitter.