Originally posted: Dec 31, 2014
With the countdown to the new year in motion, I thought it'd be fun to round up some creative clocks you can make for kids. My daughter's recently gotten interested in telling time and learning how minutes turn into hours.
These fun clocks are great tools to help your children tell time, regardless of whether you're counting down the clock or using them to keep schedules in place.
How To Make A Clock For Kids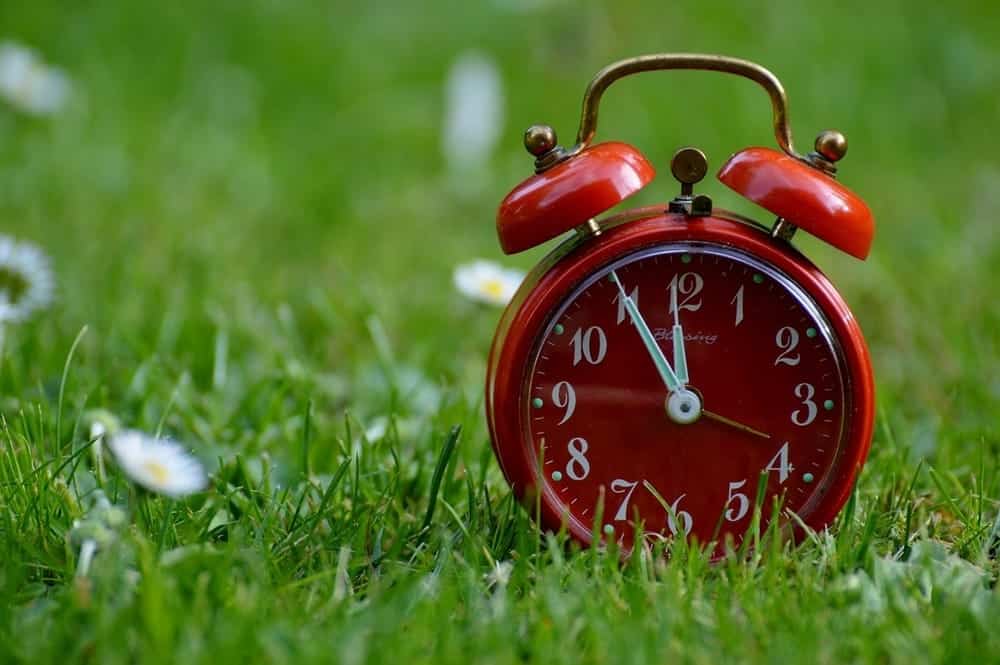 There are several types of kids clock DIYs that you can use to help your younger child to grow familiar with how the hands move and how to read them. And you don't have to stick to the 'traditional' clock either – just check out our fantastic clay car clock below!
Simply choose your clock face, decide on your markers or numbers, pick out your hands of time, and have fun.
DIY Clock Materials
The exact list of materials that you'll need will depend on which of the clock ideas for kids you select from below. But some of the things you'll need include:
Glue
Paint, crayons, or coloring pens
Paper plates, cardboard, or any other solid material to make your clock face
Sticks of some sort for your hands (or actual clock hands if you prefer)
Fun decorations – because kids want bright colors and sparkles!
Split pin to help make the hands movable
Kids Clock Ideas – How To Make A Clock For Learning Time
Are you seeking out fresh ideas for a handmade clock for a school project? Or needing help in teaching your little one to read time? Or perhaps just looking for a fun craft that will keep the kids occupied and give them something to put up in their room? Here are 9 brilliant clock crafts for kids.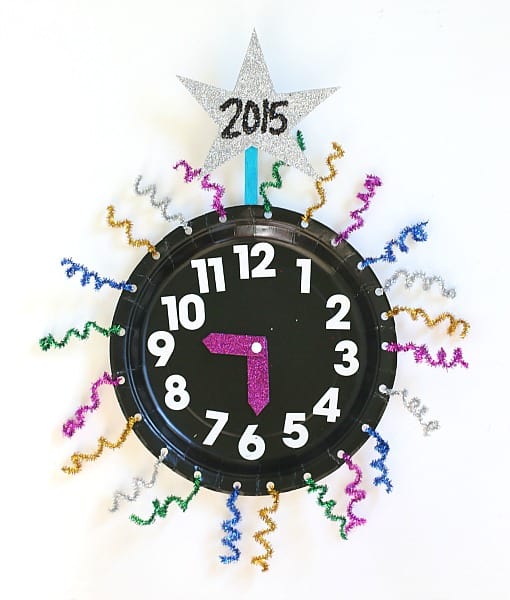 This cute and crafty clock is easy for little ones to proudly make on their own with paper plates and simple crafting materials. It's bright and sparkly, and ideal for kids to use to countdown the hours on New Year's Eve.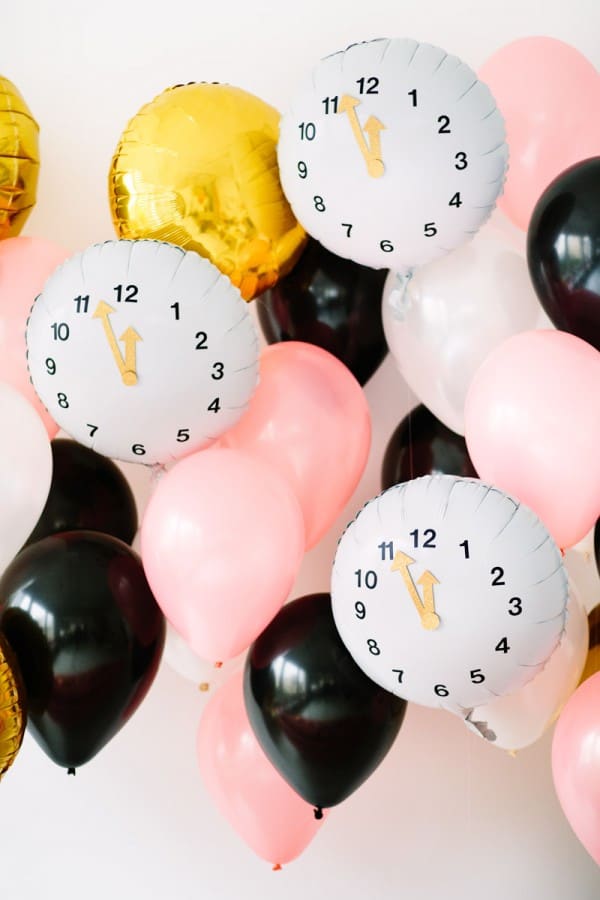 2. Balloon Clocks (via Studio DIY)
Kids love balloons – so make them even more irresistible by turning them into fun clocks! This is festive, fun, and educational at the same time.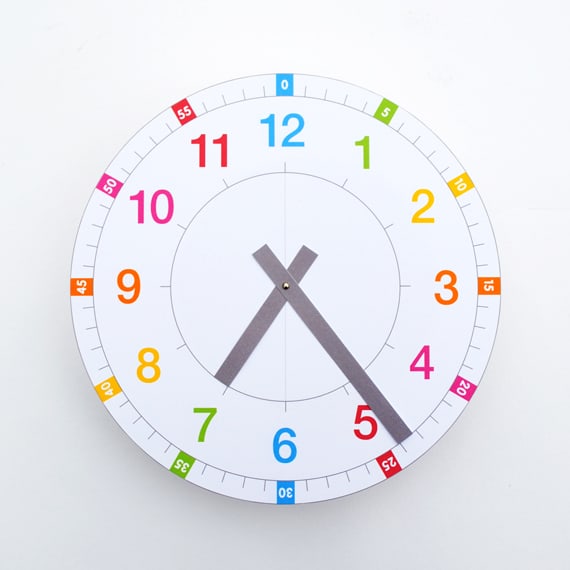 3. Free Printable DIY Clock for Teaching Time (via Minieco)
Not only is this clock ready to print, but there are also two options – one that tells minutes-past and minutes-to, and a standard version to make it extra educational.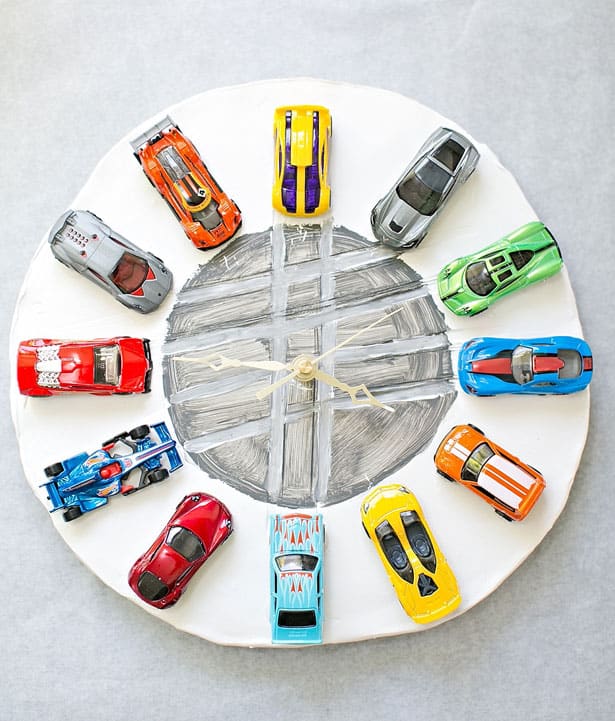 4. Making a Clock For Kids Out of Clay and Cars (via hello, Wonderful)
If you're needing a clock project for grade 1 kids, this is unique and will have the whole class amazed. Take your child's favorite toys or trinkets and make a fun clay clock with them – they'll love knowing that the (in this example) red and blue race car is bedtime.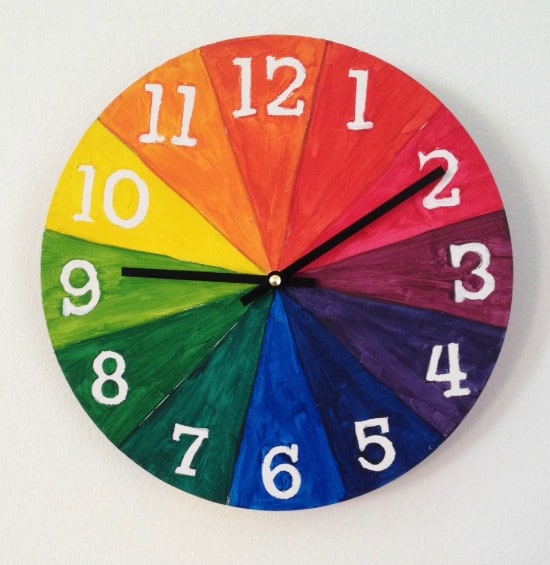 5. Color Clock Project for Kids (Via Craft Whack)
Learn some color theory, do some art, and get a handle on telling time with this bright and artsy clock. Just find all the right colors, grab a paintbrush and number stencil, and you're all set.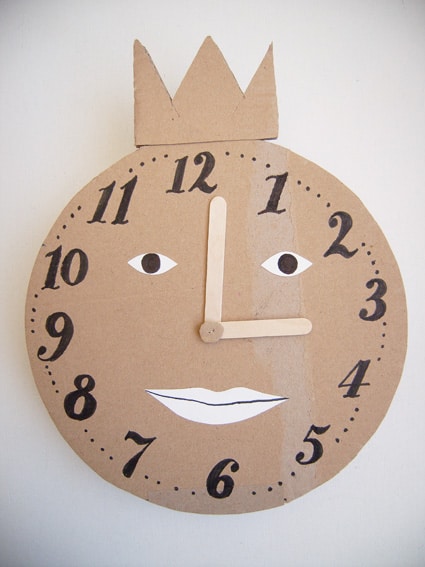 Use up that cardboard packaging for making a recycled clock with a whimsical face and popsicle stick hands. You could even get the kids to cut out and glue on the numbers and the face – making the craft a lot more fun for them.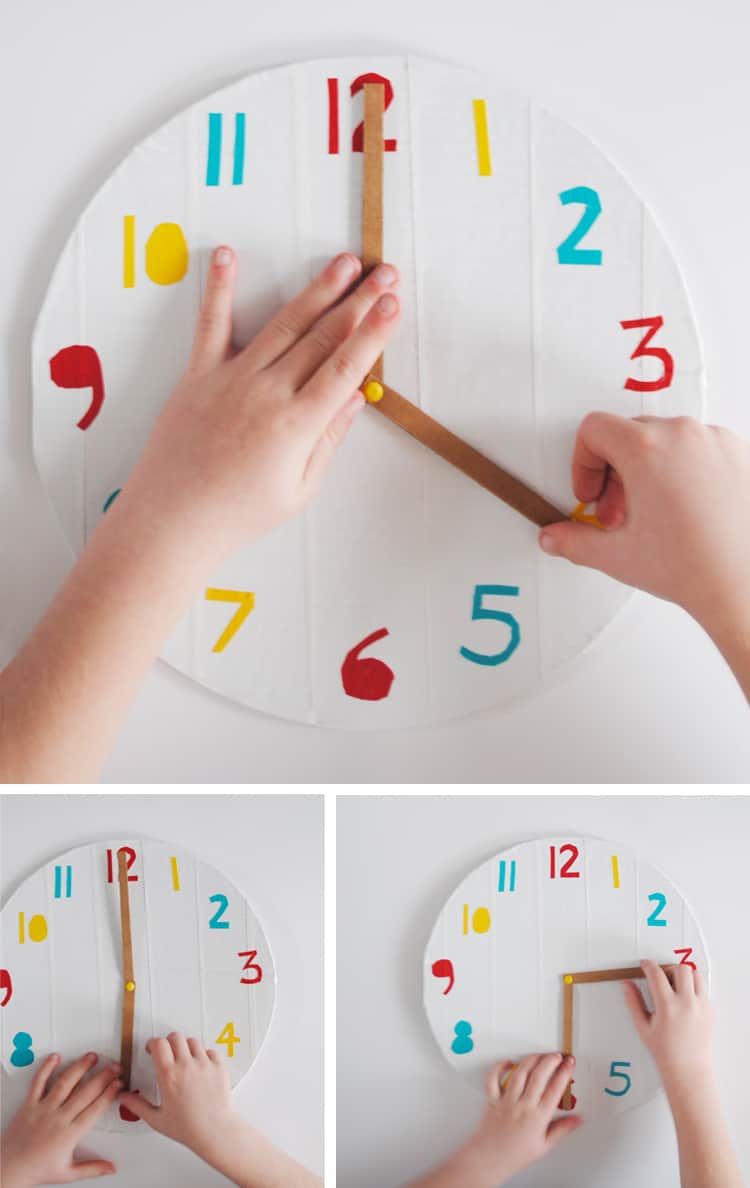 7. Duct Tape Easy Clock for Kids (via Mermag)
An ingenious use of duct tape turns into a colorful and cheerful clock for little ones. This is such an easy clock making activity and shouldn't take too long to complete.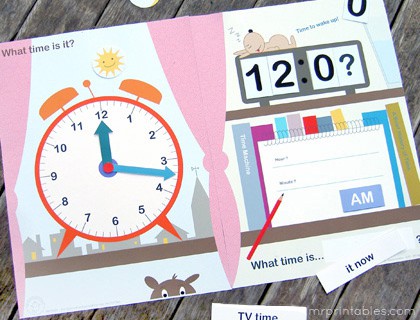 8. Free Printable File Folder Game (via Mr. Printables)
A creative printable clock with schedule prompts that kids especially in the early primary grades will enjoy filling out detail by detail.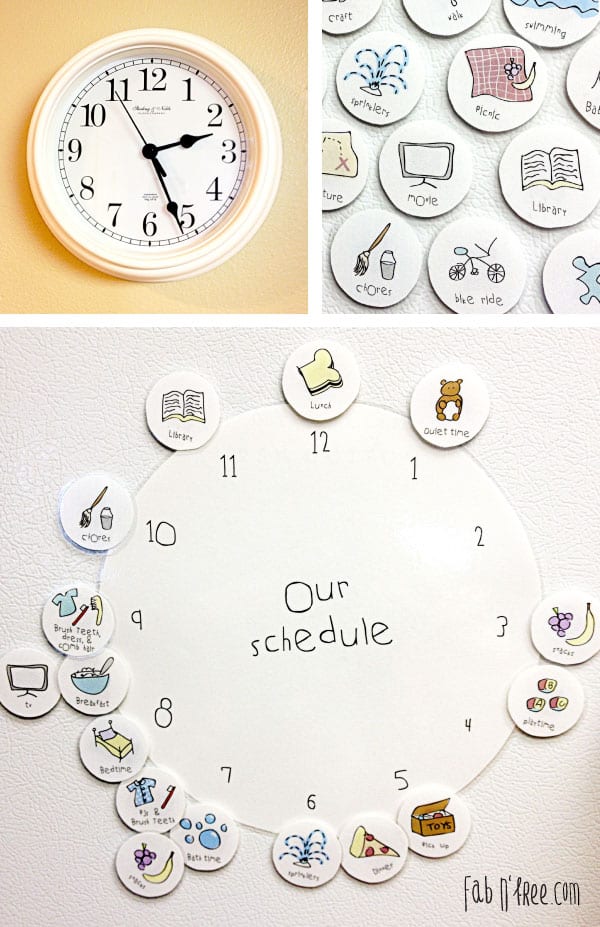 9. Schedule Clock (via Fabnfree)
Kids love knowing exactly what's coming next. These cute printables illustrate exactly just that and give kids control and a head's up on what's coming.

10. New Year Countdown Wristwatch (via Hatifant)
These cute watches are a fun art project for kids to color in and will look so stylish on them as they count down!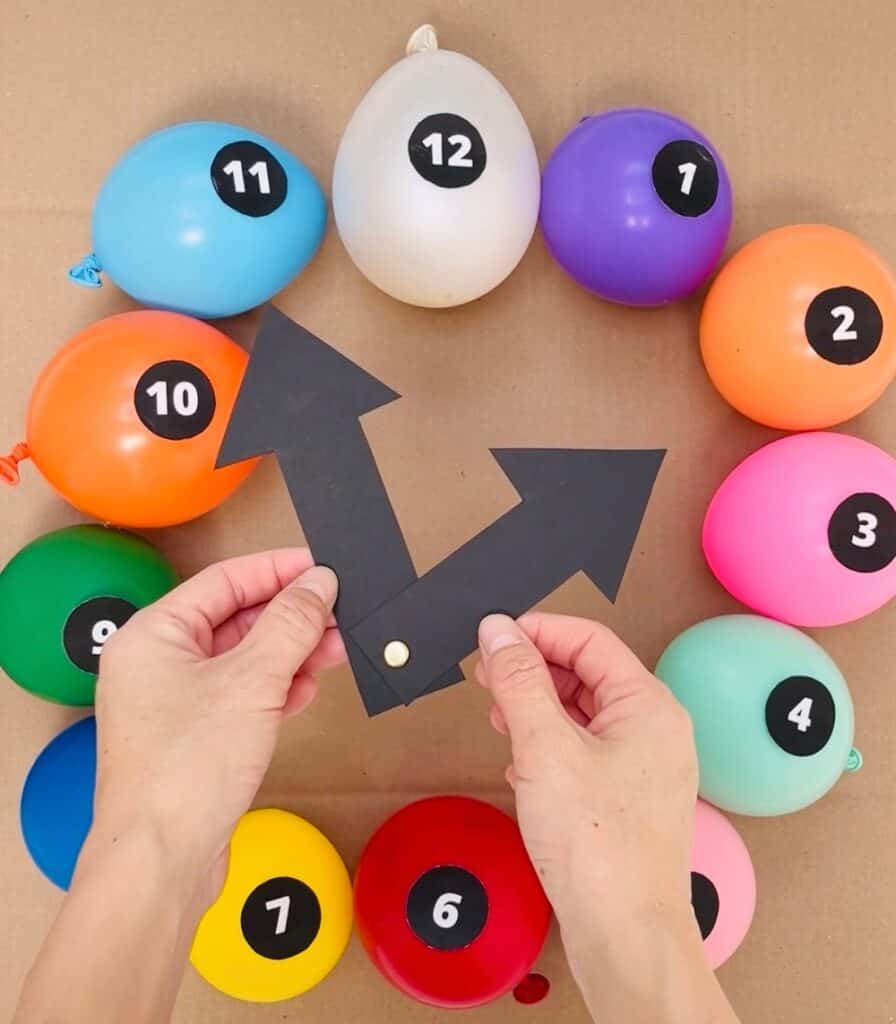 11. New Year Balloon Clock (via hello, Wonderful)
Countdown to the new year in a fun and explosive way with this cute balloon clock you can pop!
Find A Clock For Kids
If you're looking for something a bit more solid than a DIY clock, kids will love learning about time from these fun and interactive timepieces.
Easy Play Clock Via Amazon
This easy play clock is simply constructed out of foam sheets with moving hands. The foam pieces are all removable, so your child can take the entire clock apart and put it back together again. Time will stand still as they play with their new gadget and learn about the concept of minutes and hours.
Talking Time Clock Via Amazon
A multi-purpose educational toy, this clock is able to speak to your child, telling them what time it is when they move the hands. It also has a 'quiz' feature which will ask them to move the hands at a certain time, and let them know if they're right or wrong. Plus, it has soothing noises to be played at bedtime.
Make a DIY Clock for Kid Friendly Learning
Clocks are important to us as adults, but if we never learned how to tell time we'd be quite lost in our day-to-day lives. So it's important that kids learn all about time and how to read clocks in a fun and engaging way. What better way than on a DIY clock that they can help you make?
Looking for new clock ideas? Check out my new year balloon clock!