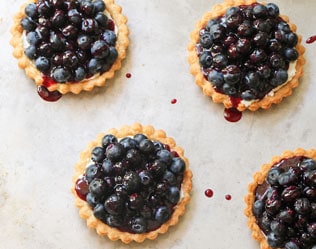 Get your berry picking on. If not at an actual farm but at any farmer's market or local stand. Berry season is in full swing and what better way to celebrate than with some delicious blueberry treats. Not only are blueberries the perfect size for little hands to eat, they're filled with healthy antioxidant. This tiny berry packs a punch in the nutrition department as one of nature's superfoods.
These days, it's not uncommon to find blueberries available year round. Mildly sweet, they can be sprinkled in a variety of foods. Here we've highlighted 8 delicious blueberry treats – from easy tarts you can make with the kids to refreshing smoothies, whole wheat muffins and the cutest blueberry snacks.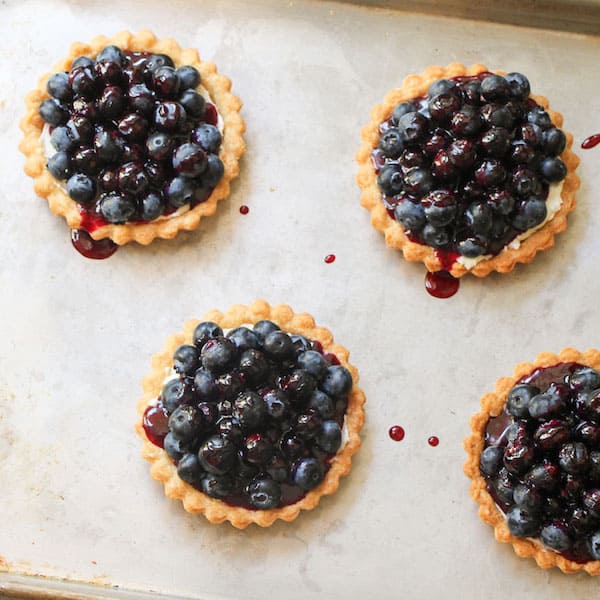 Blueberry Tarts (via The Wimpy Vegetarian) These pretty looking blueberry tarts are actually quite simple to make if you use prepared pastry shells and something the kids can help assemble for a refreshing summer treat.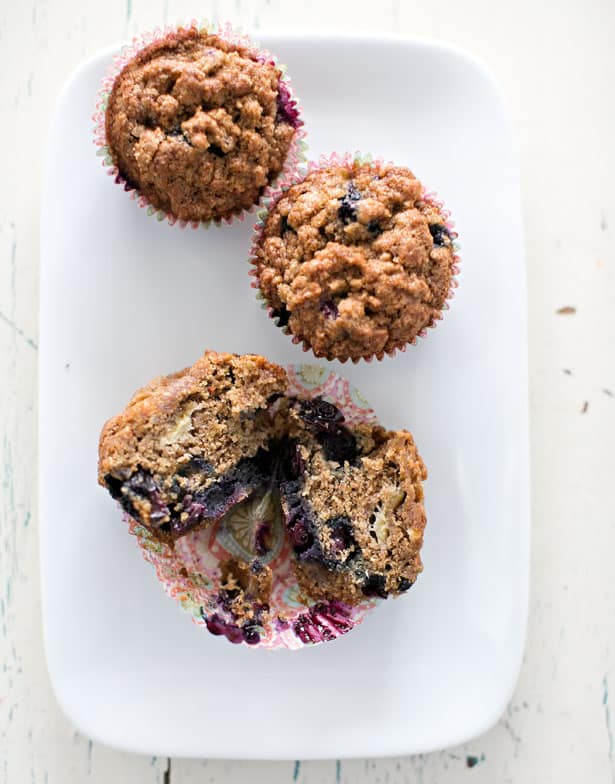 Whole Wheat Banana Blueberry Muffins (via hello, Wonderful) Our recipe for super moist muffins. These have loads of blueberries with added sweetness from bananas.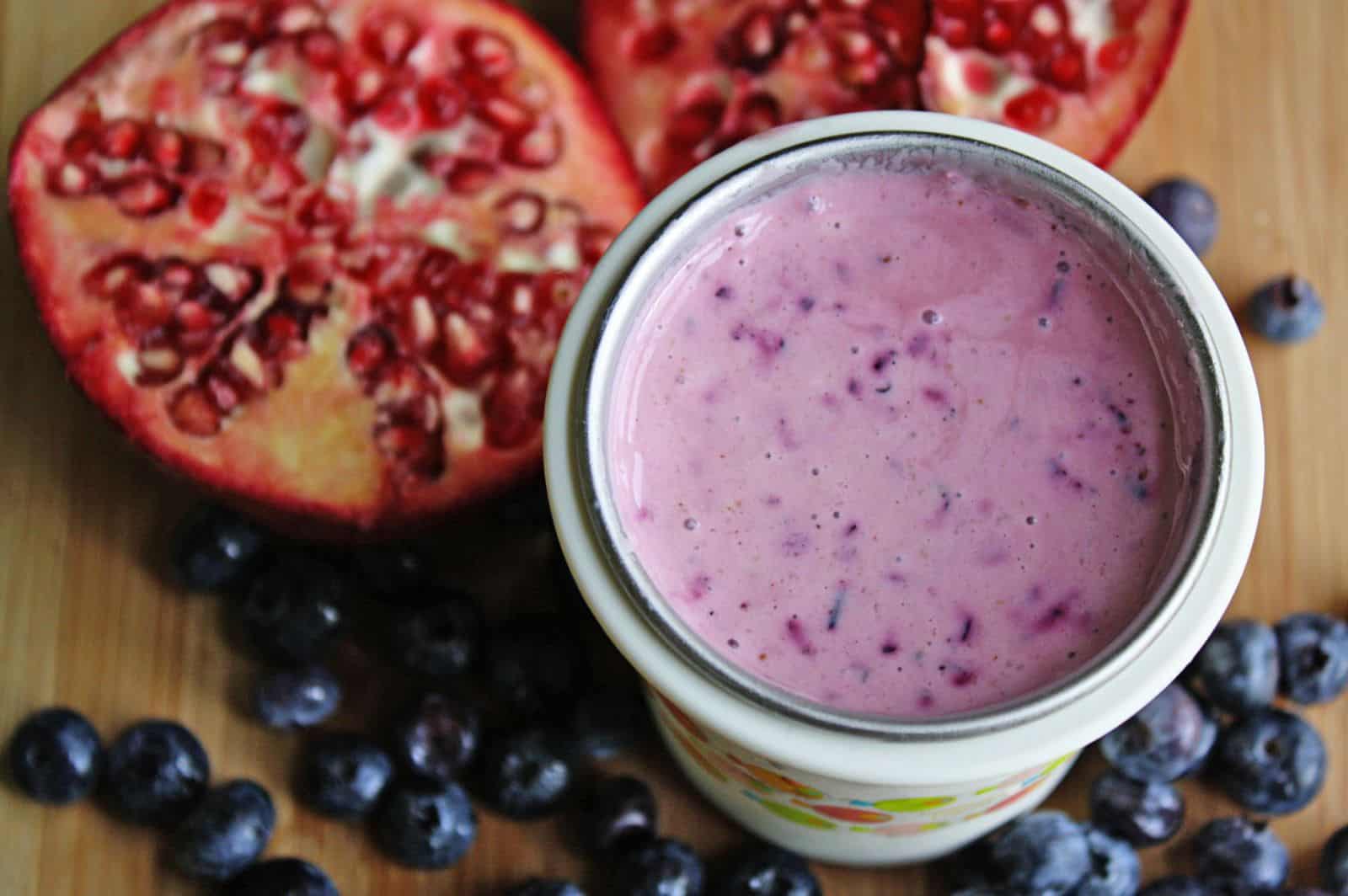 Blueberry Pomegranate Smoothie (via In Sock Monkey Slippers) Blend this blueberry smoothie up for a cooling, nutritious treat which only takes 3 easy ingredients.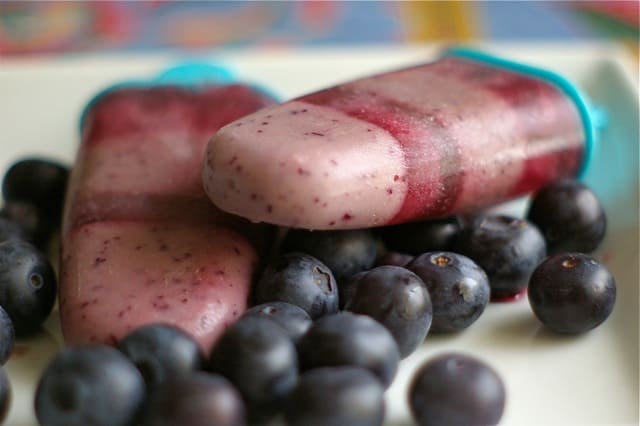 Blueberry Stripey Popsicles (via The Yum Yum Factor) Make a fruit popsicle extra special by layering yummy blueberry flavor into a fun looking treat.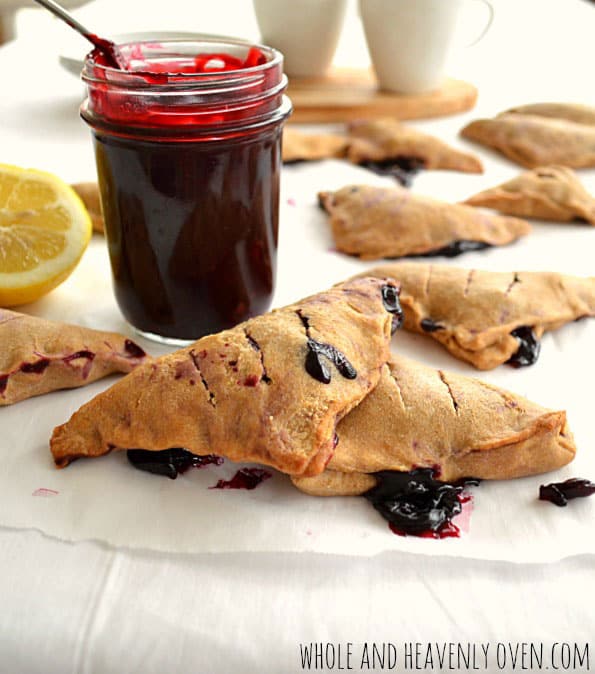 Blueberry Turnovers (via Whole And Heavenly Oven) Like a Pop Tart but oh so much healthier. These flaky turnovers are made with whole wheat flour and homemade blueberry filling.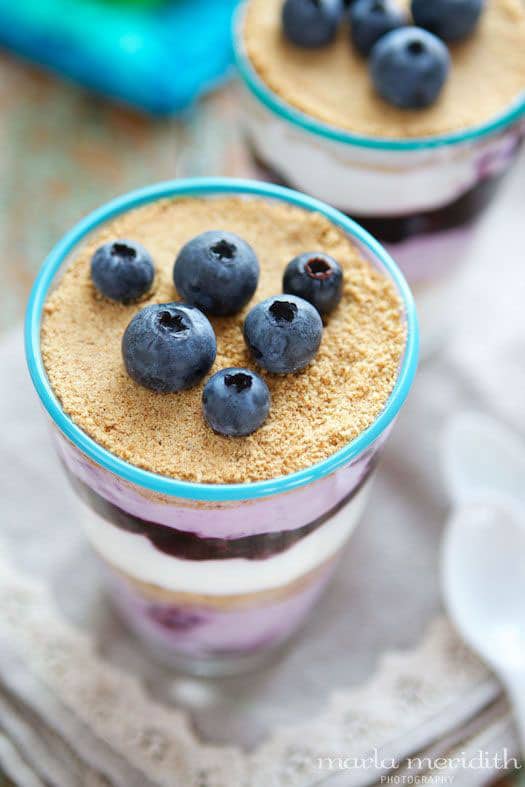 Blueberry Pie Yogurt Parfaits (via Attune Foods) This is a pie you won't feel guilty about serving your kids! This blueberry parfait is surprisingly easy to assemble and another recipe the kids can totally help themselves to making.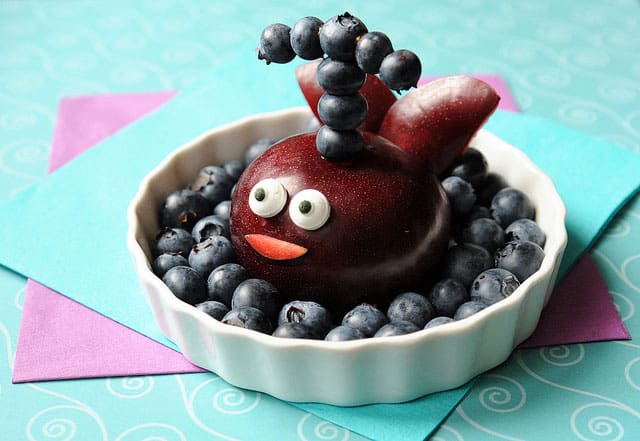 Whale in a Sea of Blueberries Snack (via Meet the Dubiens) The only thing to watch out for in this adorable snack is the chance the kids might not want to eat the blueberries – it is just that cute!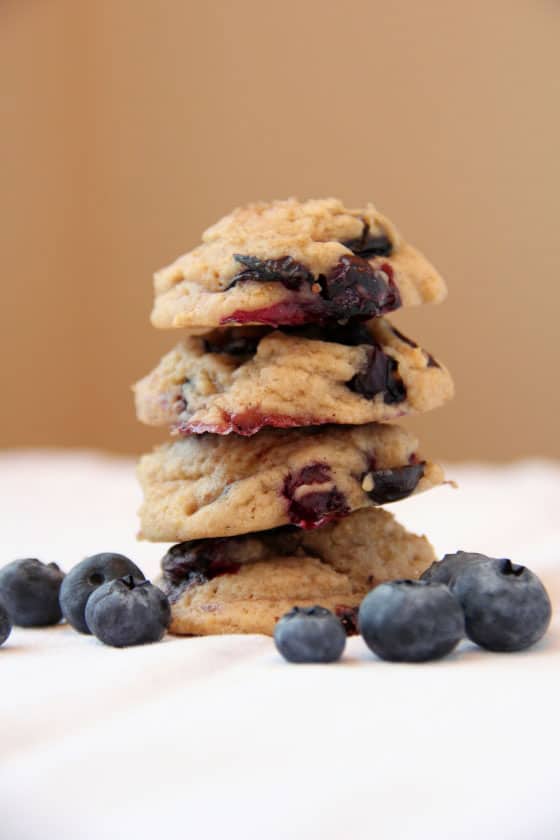 Blueberry Cookies (via Feastie) We all know the muffin top is the best part of a muffin. These cookies have the crusty exterior feel of a muffin top with soft, cake like centers.
For more kid-friendly food ideas, see:
10 Delicious Kid-Friendly Strawberry Treats
8 Fruit Muffins Kids Will Love

10 Pinktastic Ways to Get Kids to Eat Beets

7 Scrumptious Kid-Friendly Corn Recipes

6 Fun Ways to Get Your Kids to Eat Broccoli

8 Ways to Sneak Kale Into Your Kids' Foods