There are so many toy storage containers available, but if you're looking for uber adorable, these are ones that are sure to induce lots of giggles and make clean-up a bit more bearable. From cute canvas animals, to smiley-faced bins and adorable monsters – these unique storage baskets and bins bring cheer to any kids' play space and are as button cute as the toys inside.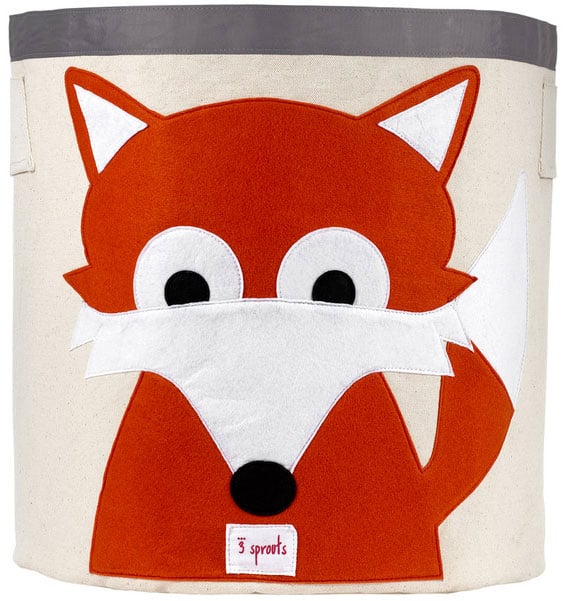 3 Sprouts Animal Canvas Bins $29.99. These sturdy canvas bins are good catch-alls for books, toys and other knick-knacks and come in a variety of delightful animal designs such as hippos, dinosaurs, elephants, and camels.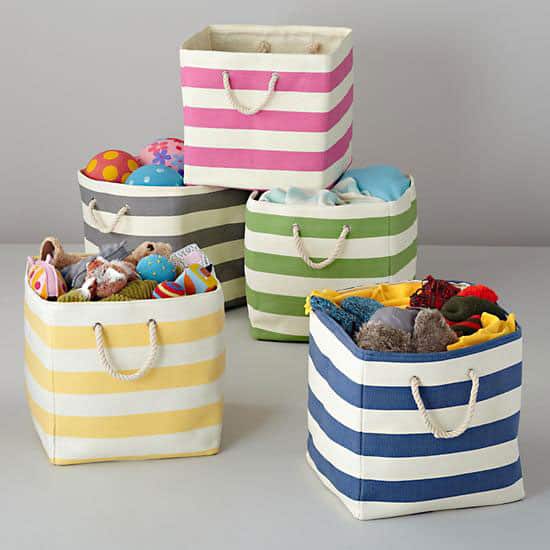 Land of Nod Canvas Striped Bins $19.95. Classic stripes in fun, bright colors are timeless and incorporate well in most play room decor.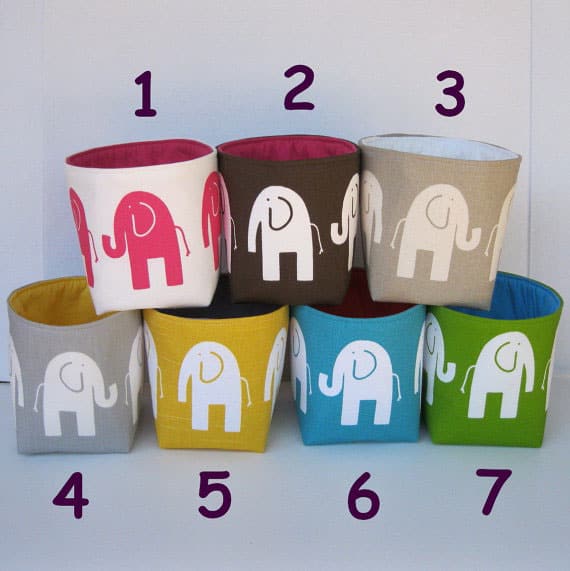 Elephant Mini Baskets $10. Mini baskets are great for housing all those tiny toys and pieces kids seem to accumulate and what's great is that you can order these in the color(s) of your choosing.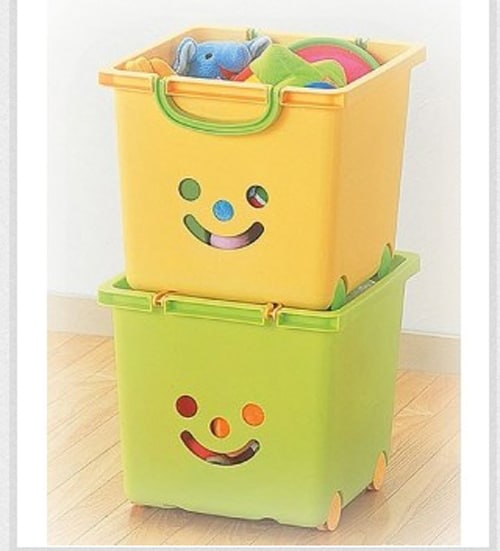 Stackable Storage Container $12.99. I like how these are durable, can stack and have wheels – and they kind of make me smile too 🙂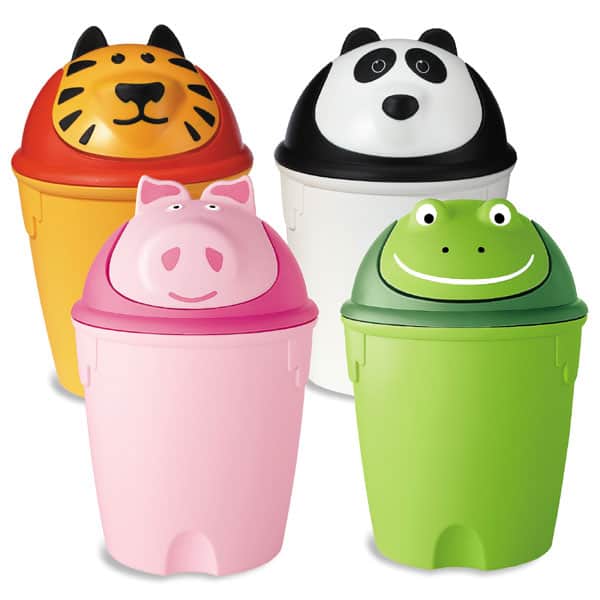 Animal Swing Lid Cans $11.99. These cute cans can be used for toys or a fun looking trash can. I can already imagine my kids fighting over who gets to throw the trash away (which is not a bad thing).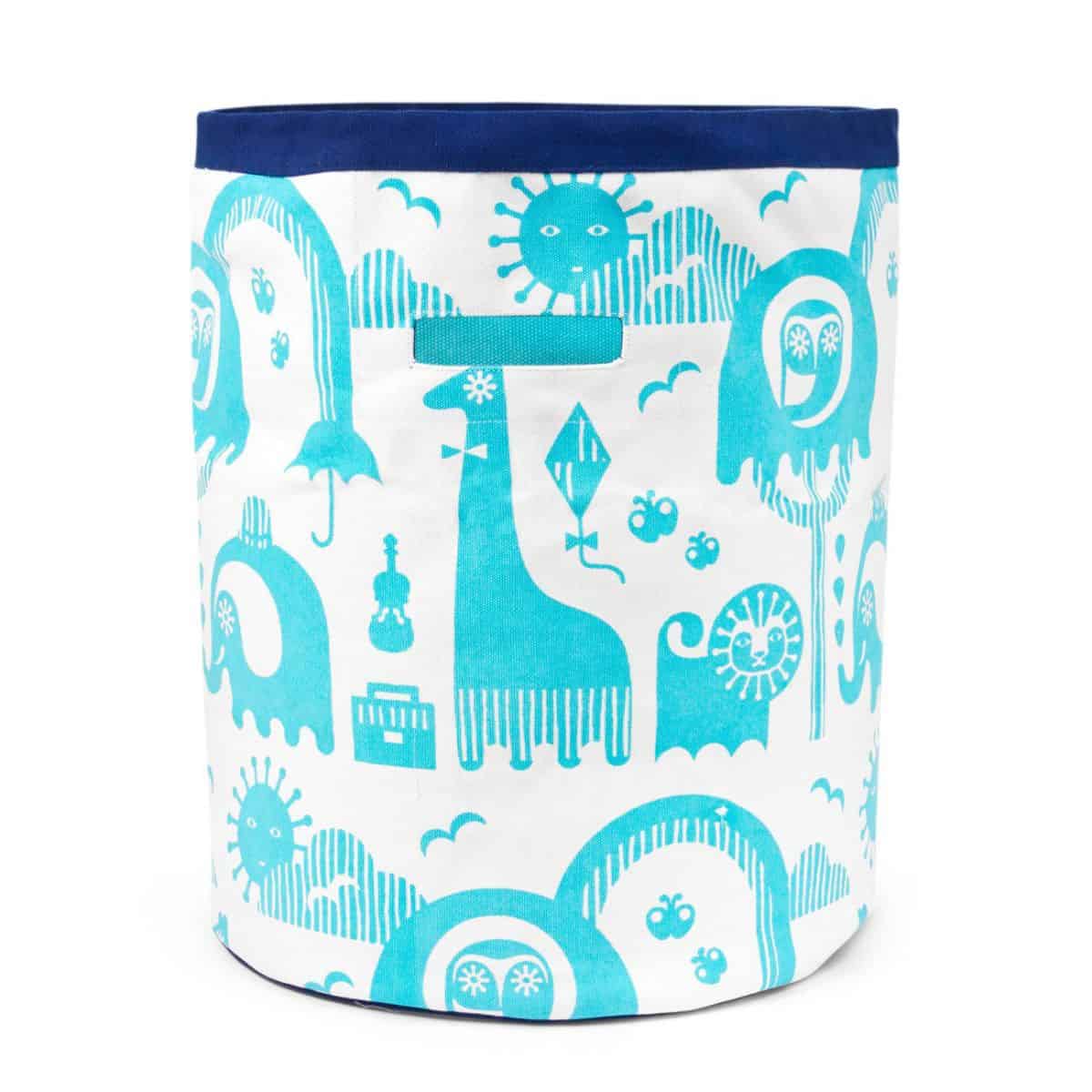 Jonathan Adler Animal Bin $98. Perfect if you're looking for a touch of modern with fun style and cool graphic design.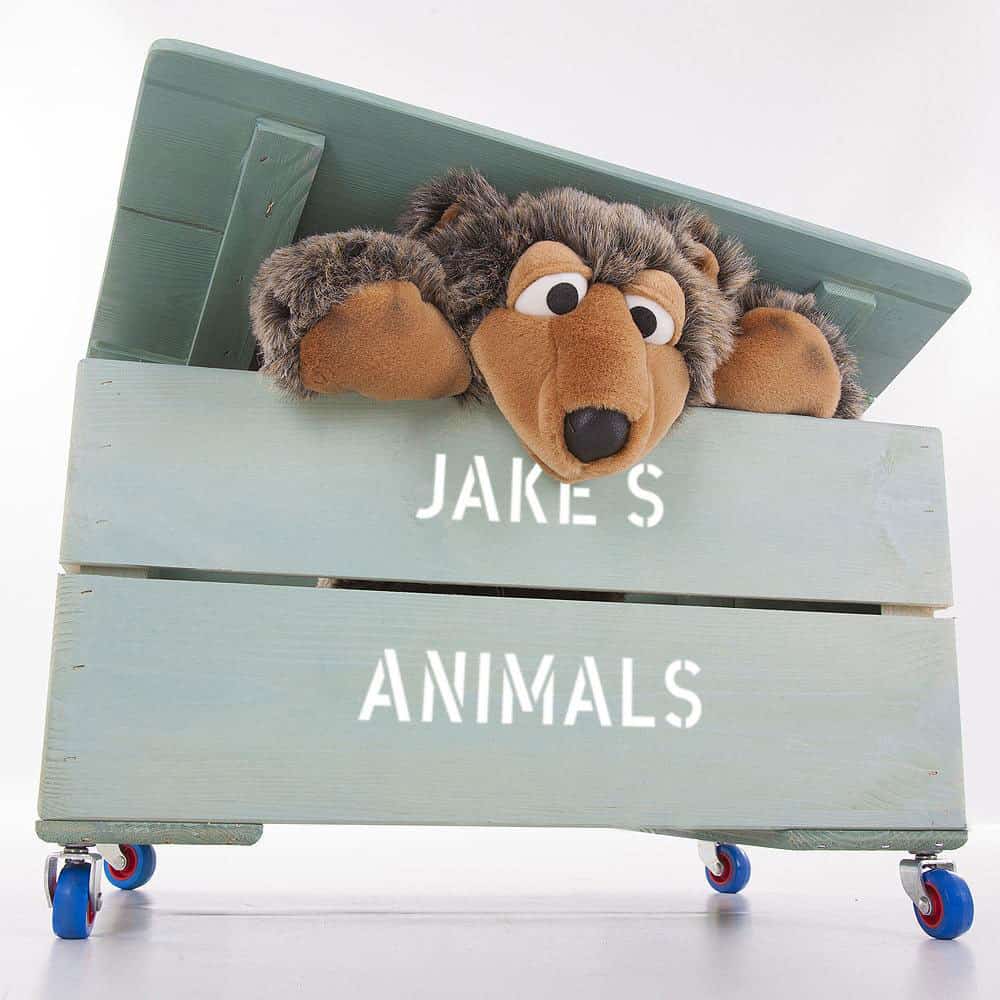 Personalized Planter Toy Box 34.95 euros. This planter box turned toy bin is original, sturdy, timeless and also comes on wheels for easy access. You can get these personalized in color and text of your choice too.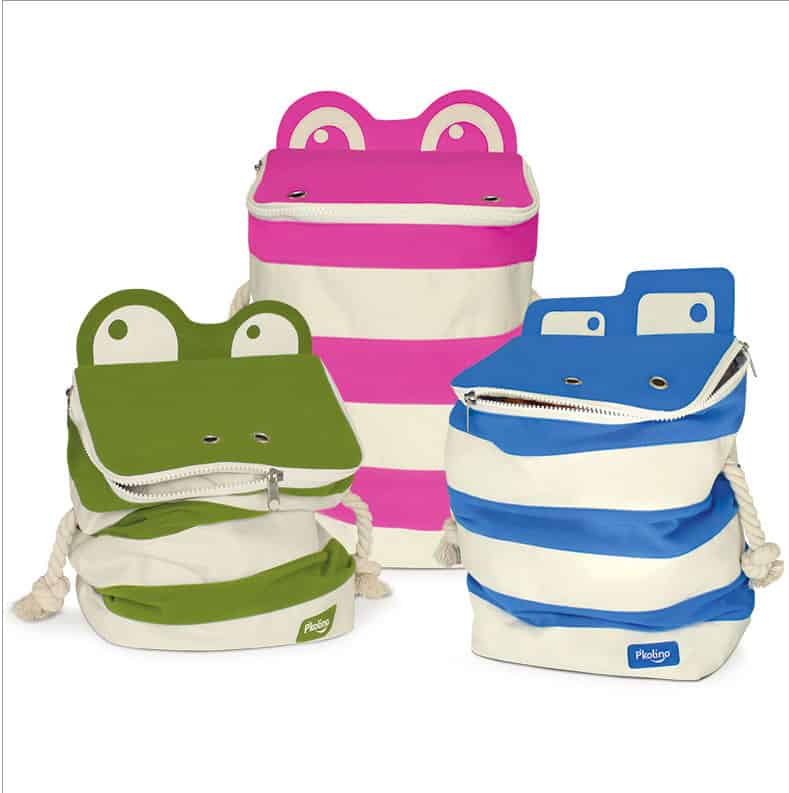 P'Kolino Monster Bins $29.99. Monster bins for your little monters – I like how these zipper up to contain and hide the mess.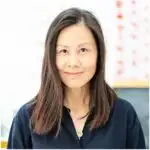 Agnes Hsu is a mom of three and has been inspiring parents and kids to get creative with easy activities and family friendly recipes for over 10 years. She shares her love for creative play and kids food to her 2MM+ followers online. Agnes' commitment to playful learning and kindness has not only raised funds for charity but also earned features in prestigious nationwide publications.