Throw pillows are an easy and inexpensive way to add color and fun to any kids' room or play space. Take a look at these 8 kids' pillows that are as playful and fun as they are decorative. From cute robots or gaming pillows, to cushions with dangling feet or doll faces, your kids might just find that these make better toys than pillows. These decorative pillows celebrate play in any child's room.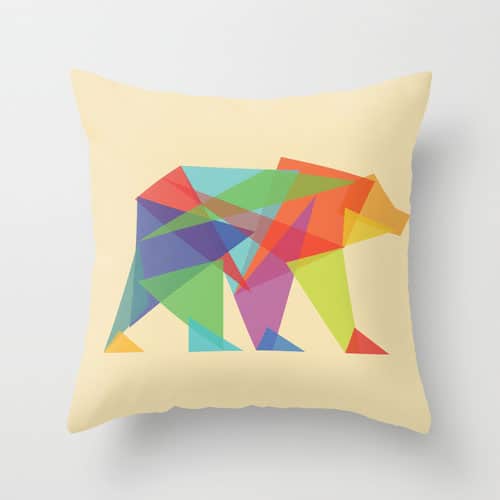 Fractal Bear Pillow $20. This contemporary fractal bear from Society 6 might just teach your kids a thing or two about geometry.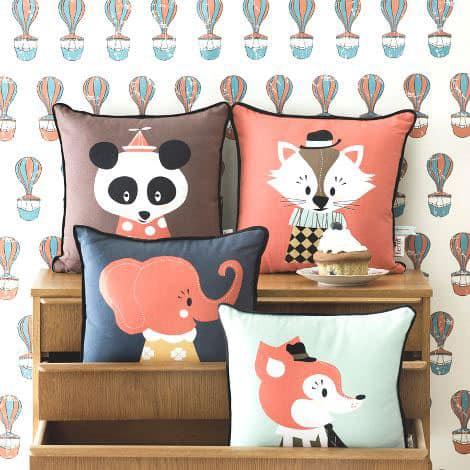 Woodland Theme Pillows EUR 27. These playful, charming creatures are part of the Ferm Living's Marionette collection, made from 100% organic cotton.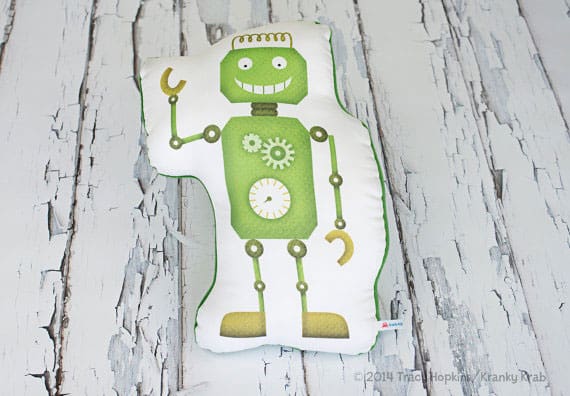 Robot Stuffed Pillow $35. For the android loving kid, Etsy's Kranky Krab brings a fresh and hip collection of robot pillows in all different shapes and colors.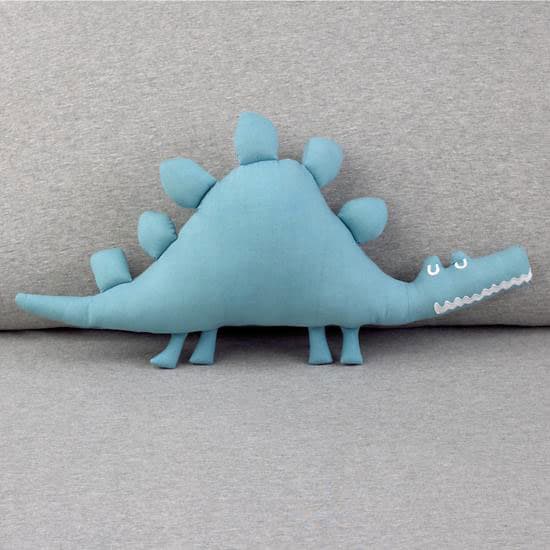 Dinosaur Pillow $19. Land of Nod's known for their cute and fun accessories for kids and this quirky Stegosaurus is no exception.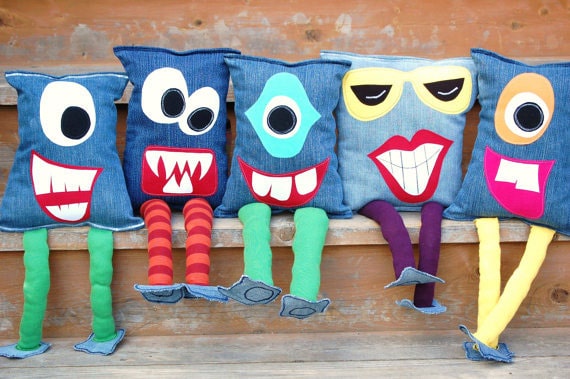 Cushion With Legs $70. For the eco-conscious home, these cute monster theme pillows from Hay Oh Studio are made of of upcycled fabrics and have dangling legs that make them as fun to play with as to display.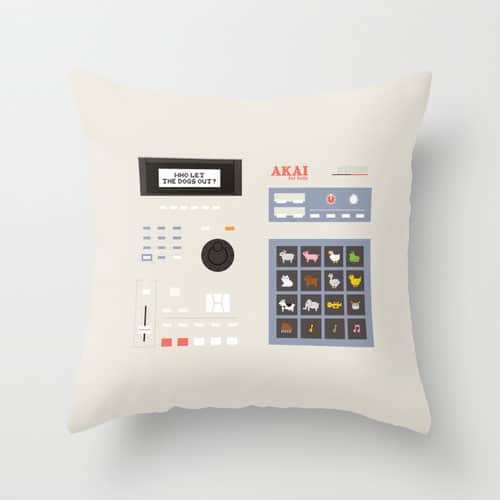 Gaming Pillow $20. For the little gamer, this modern pillow from Society 6's got an animal themed console your kids will instantly recognize.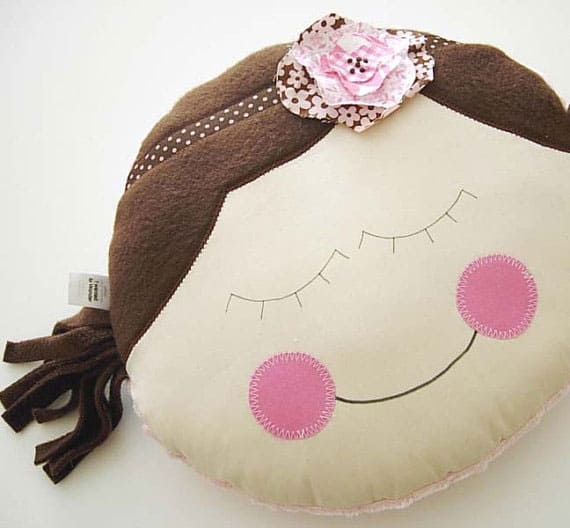 Baby Pillow $18.95. This cute doll like face pillow from Etsy's I Wanted to Wonder comes with personalized felt hair color and is perfect for cuddling. Custom fabrics are also available for an even more personalized look.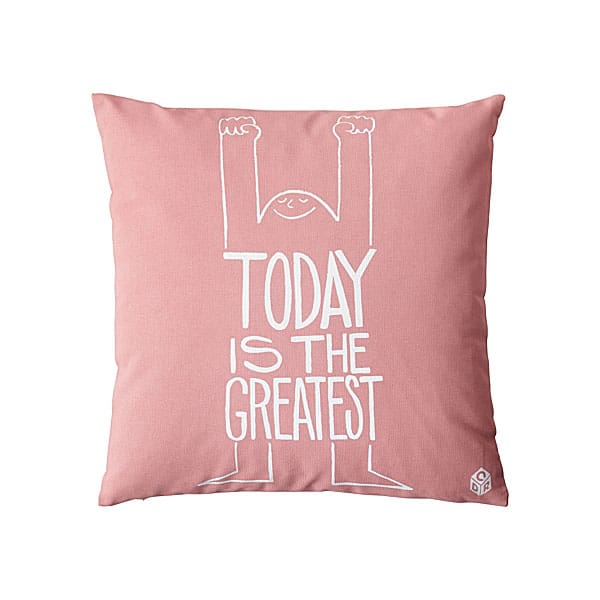 Today Throw Pillow $58. This catchy phrase isn't just an inspiring daily reminder, it's also a work of art, illustrated by artist Christopher David Ryan and signed by him.
Also see:
7 Modern Toddler Beds

10 Stylish Kids' Bookcases

5 Kids' Chevron Room Accessories

6 Modern Kids' Tables and Chairs

6 Trendly Kids' Rockers