Growing up, I had a set of wooden Russian nesting dolls, also known as Matryoshka dolls. I remember being fascinated with playing and stacking them neatly inside their nesting compartments. Traditional Matryoshka dolls are often portrayed with elaborate dress and detailing which give them that sense of allure and preciousness.
These days, there are lots of fun ways you can make your own nesting dolls with some surprising twists. Check out these cute fabric nesting dolls, zippered pouches, softies and more for some cute and unexpected inspiration!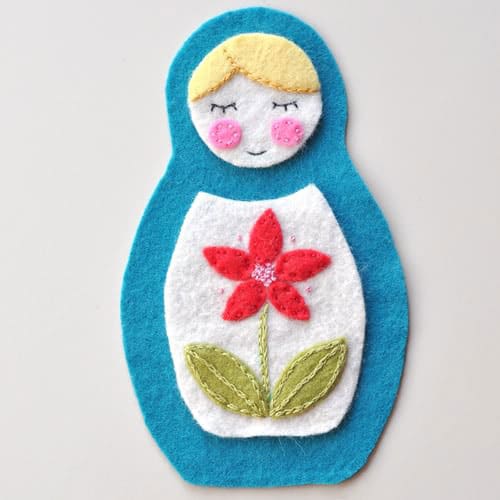 Matryoshka Ornament (via My Sparkle) This cute felt ornament comes with a template that's easy to follow to make your own. They'd look so cute in different colored felt hung up as a mobile.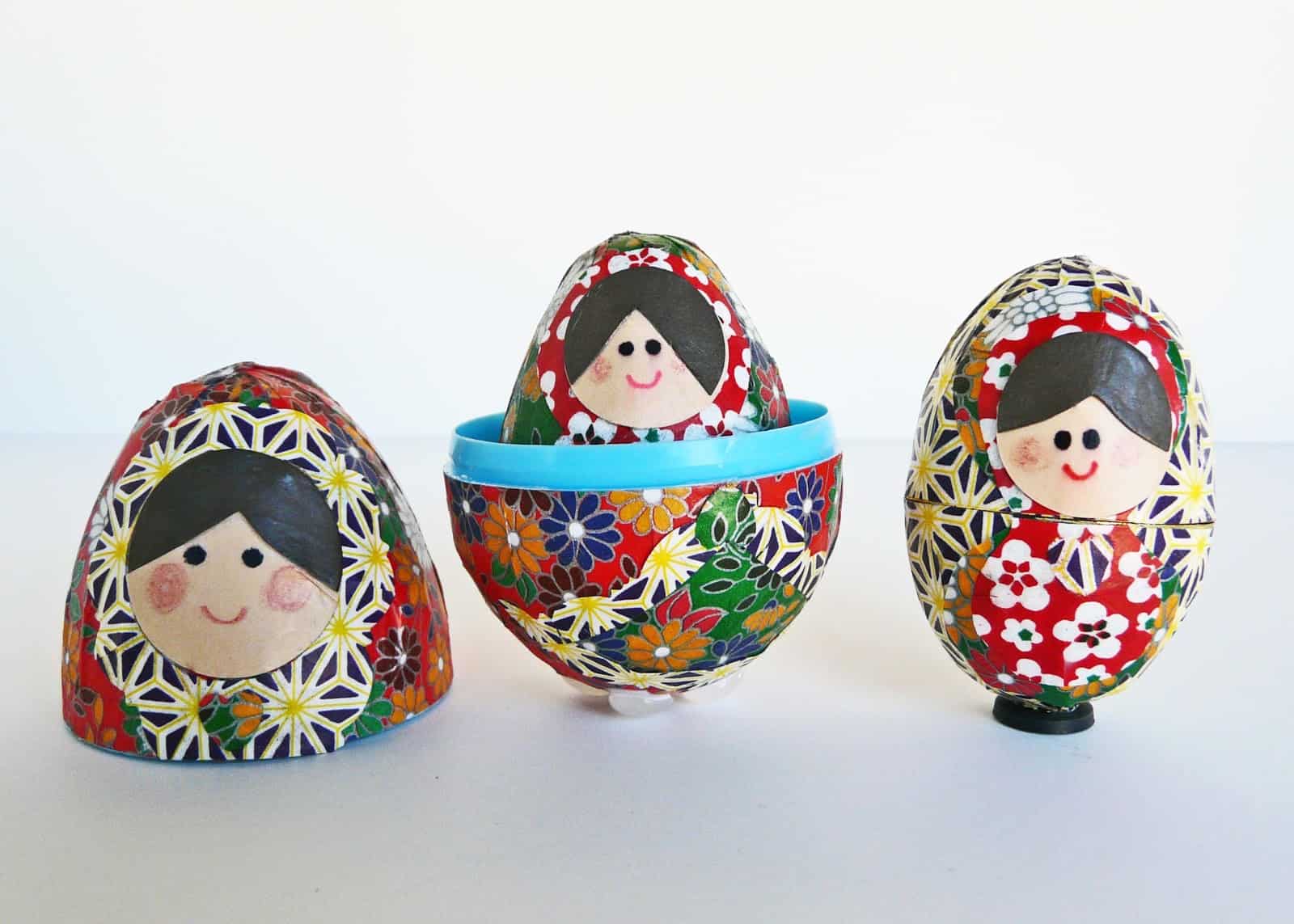 Matryoshka Nesting Eggs (via Bliss Bloom Blog) Here's a good reason to keep those plastic Easter eggs around. Upcycle them into intricate looking nesting "eggs' with fancy looking tape.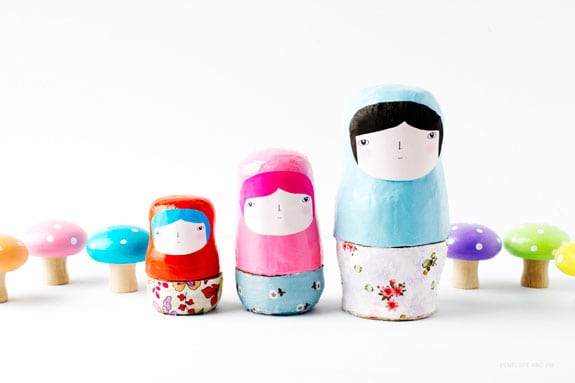 Painted Nesting Dolls (via Say Yes) Dress up these blank nesting dolls with paint and fabric for an adorable stylish look. I love the bright mix of colors used on these.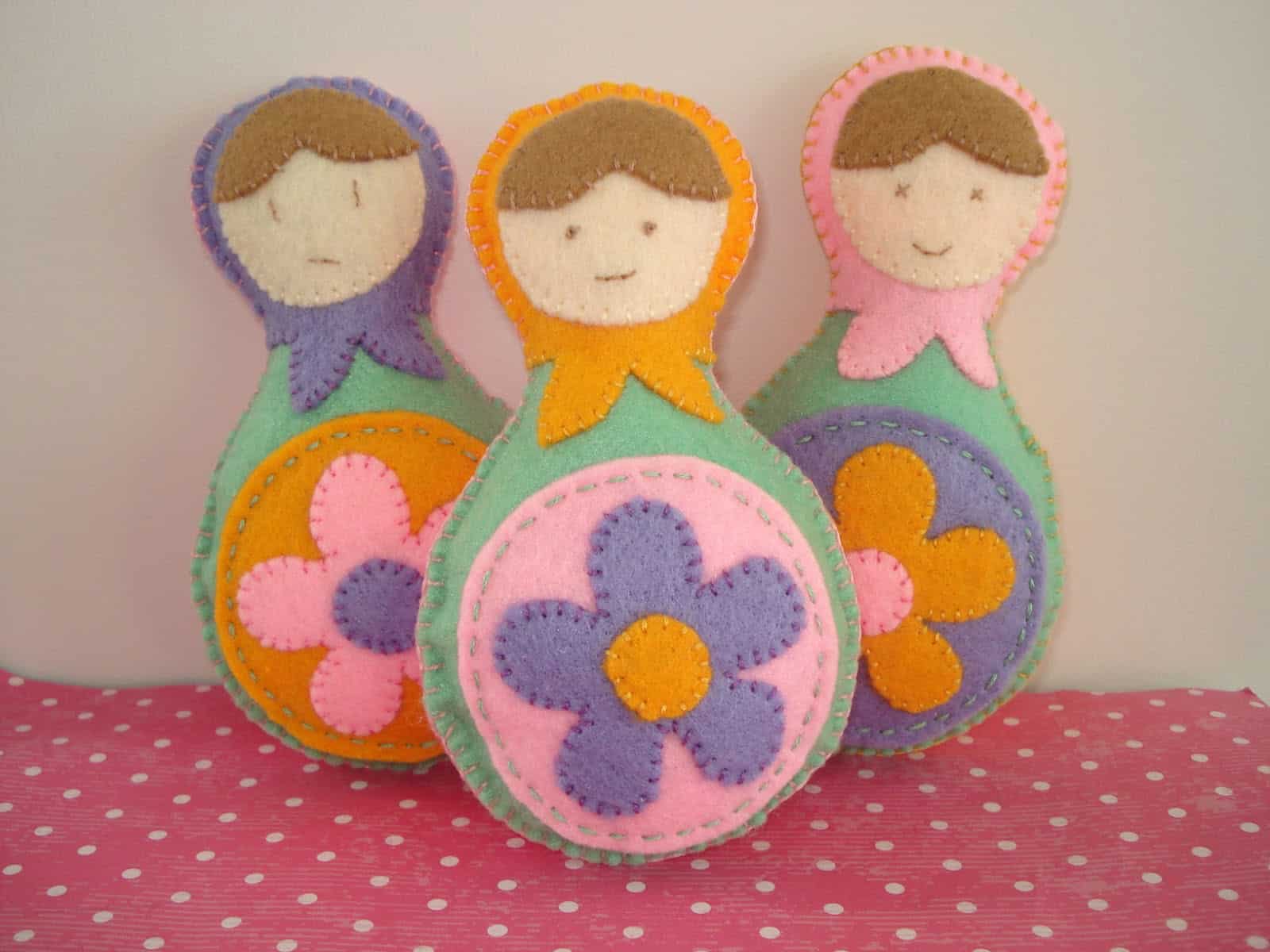 Felt Nesting Doll Softies (via Cupcake Cutie) How sweet and cuddly are these felt Matryoshka inspired softies? These come with a free template to make your own.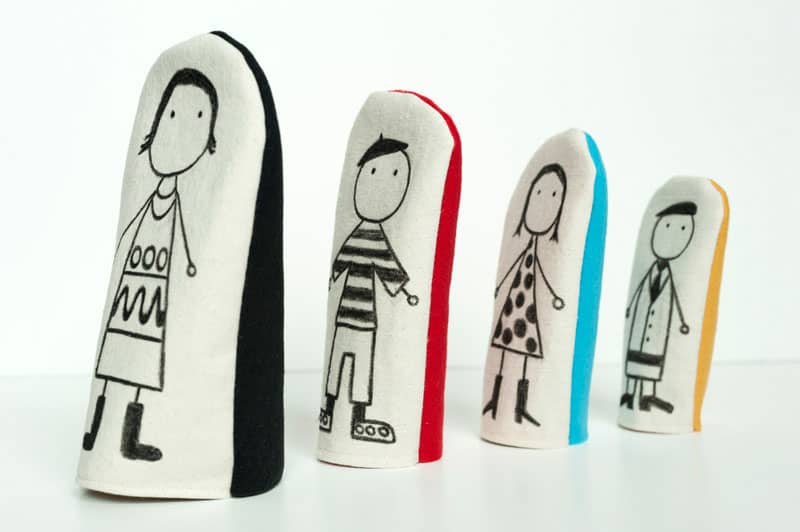 Fabric Nesting Dolls (via Made By Joel) This is a clever take on the more traditional wooden nesting dolls. These charming fabric dolls nest neatly inside each other and can also be used as hand puppets!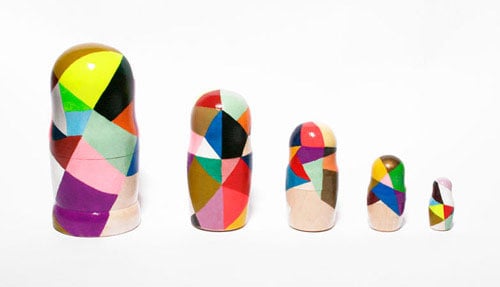 Modern Nesting Dolls (via Mint) Throwing the conventional look out the door, these nesting dolls are painted in the brightest geometric designs for a modern take.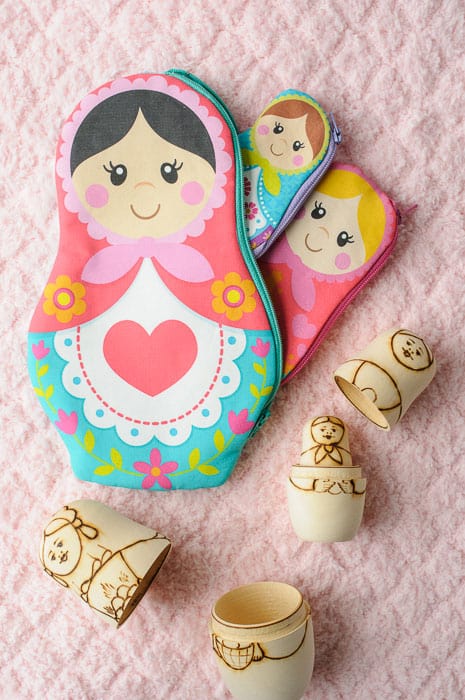 Nesting Doll Pouches (via Polka Dot Chair) Make these adorable zippered pouches to hold all your kids' little toys, trinkets or accessories. They'd also be cute as pencil cases.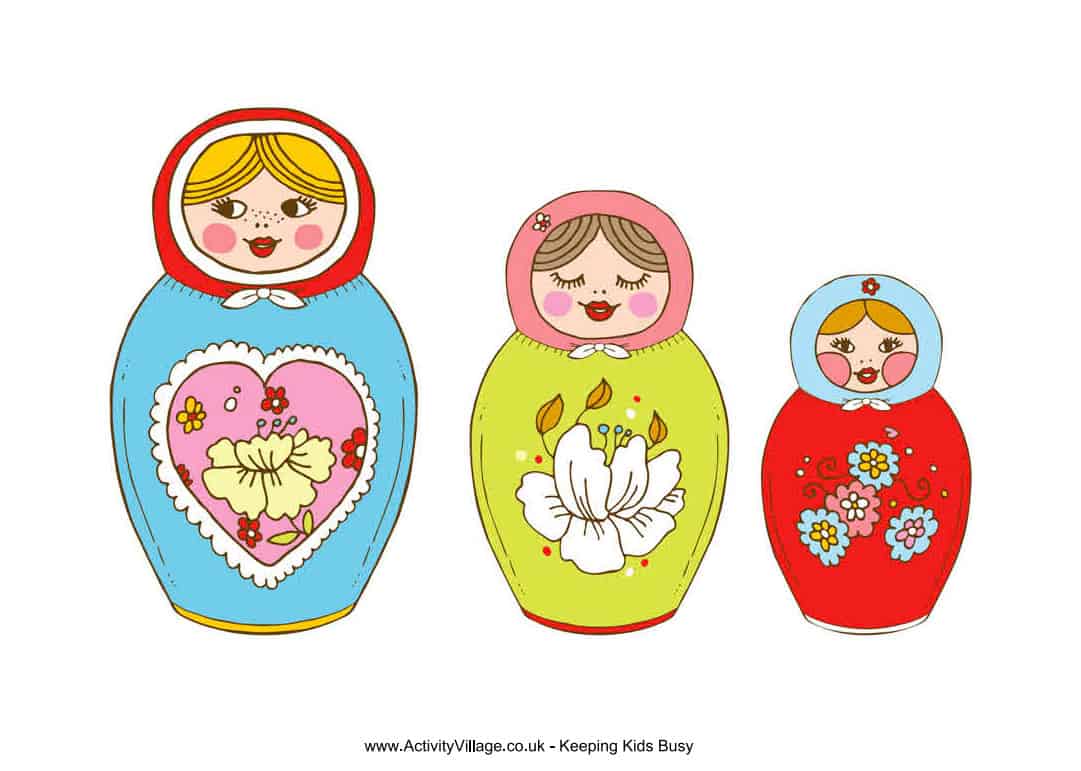 Printable Nesting Dolls (via Activity Village) Here's a fun paper craft the kids will love. These free printable dolls come readily colored or blank for your kids to fill in and can "nest" inside when you fold them up!
For more doll crafts, see 7 Creative Mini Wooden DIY Dolls.