I find that my children respond much better to learning when it becomes a fun game or activity. Alphabet recognition and early literacy are learning skills that happen over time with various ways to learn. Here are some creative activities you can engage your child in that make letter learning exciting. From letter recognition to practicing writing, or stringing letters together to form simple words – these bright activities add variety and make letter learning fun!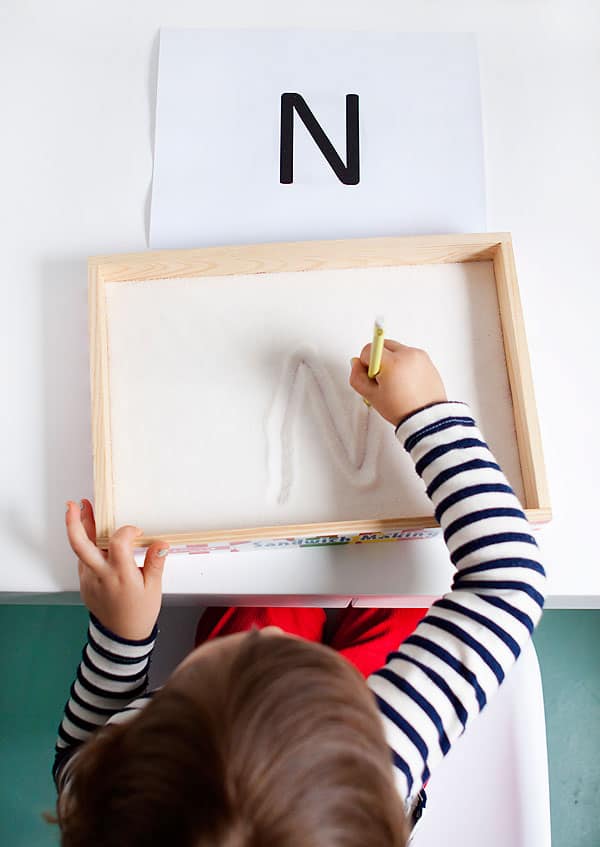 Sugar Writing Tray (via Hellobee) Here's a neat little DIY writing tray you can put together with some basic materials for your little ones to practice writing letters, over and over again.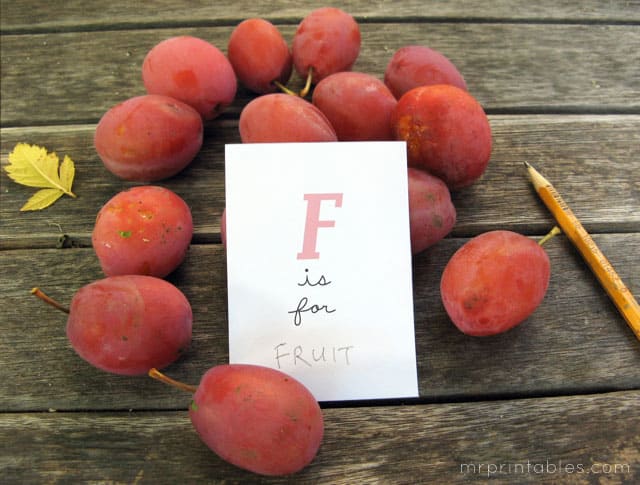 Alphabet Free Printable Play Cards (via Mr. Printables) Take your kids on a scavenger hunt to scour items for each letter of the alphabet which they can practice writing on fun printable cards. This game can be played several times with different results each time.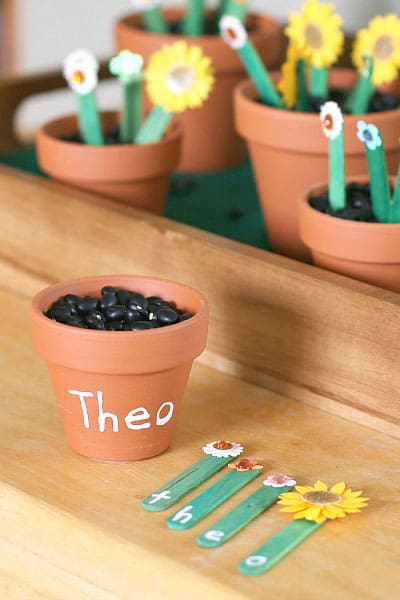 Alphabet Flower Garden (via Buggy and Buddy) Perfect as a springtime activity, this cute flower pot alphabet is blooming with letters your child can put together to form simple words.
Puffy Paint Letter Cards (via Moms Have Questions Too) Here's a fun way to get your child familiar with letter recognition by tracing over puffy paint letters. The tutorial comes with a free printable to help with getting the letters looking just right.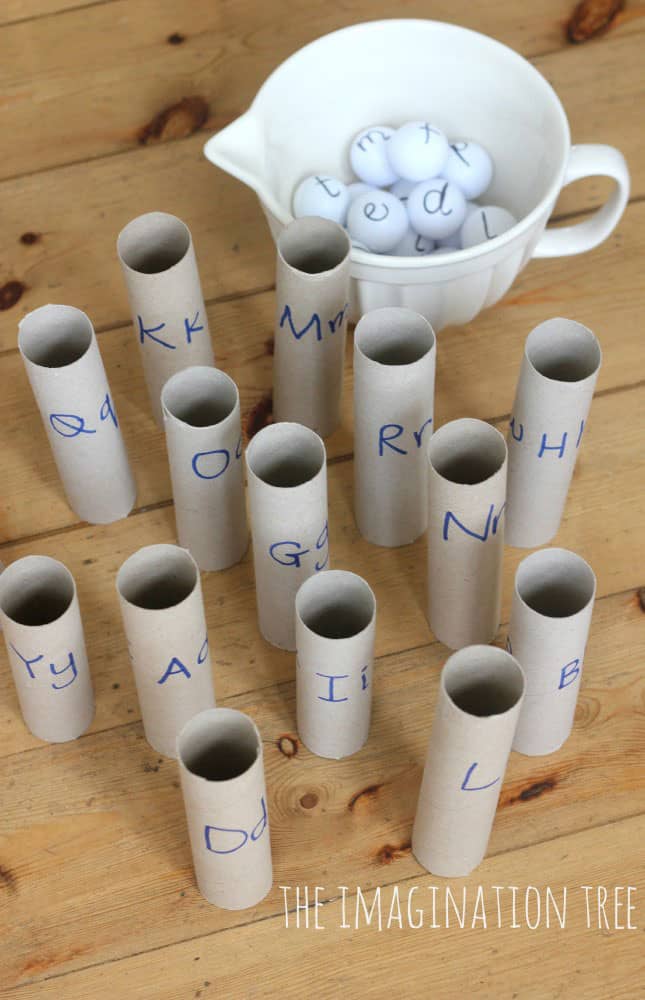 Alphabet Ping Pong (via The Imagination Tree) This engaging ping pong game is so easy to put together and makes letter learning super fun as kids race to place the right balls inside each tube.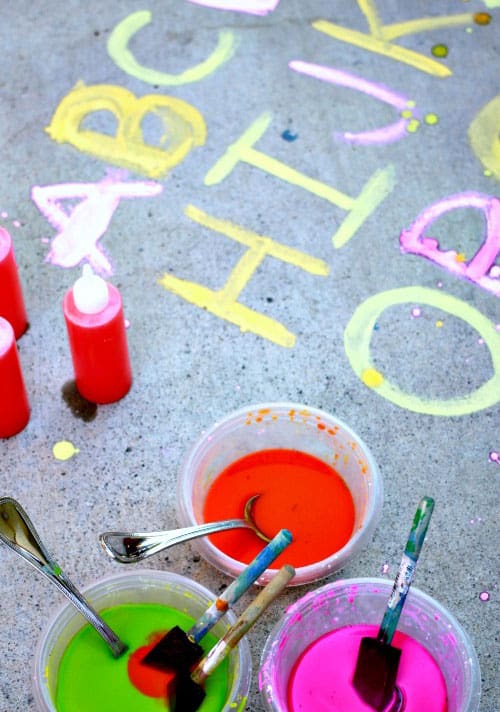 Prewriting With Eruption Sidewalk Chalk Paint (via Learn Play Imagine) Tell your kids to go outside and…learn with this cool sidewalk chalk writing exercise they can trace over with a solution that "erupts!"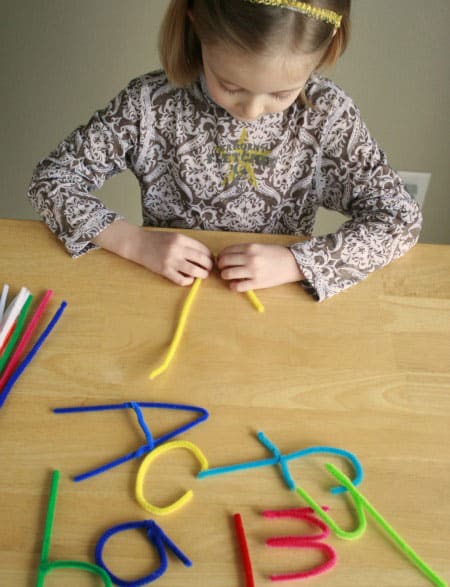 Pipe Cleaner Letters (via Make and Takes) This easy activity is open ended and creative as you help your child figure out how to shape letters from simple pipe cleaners.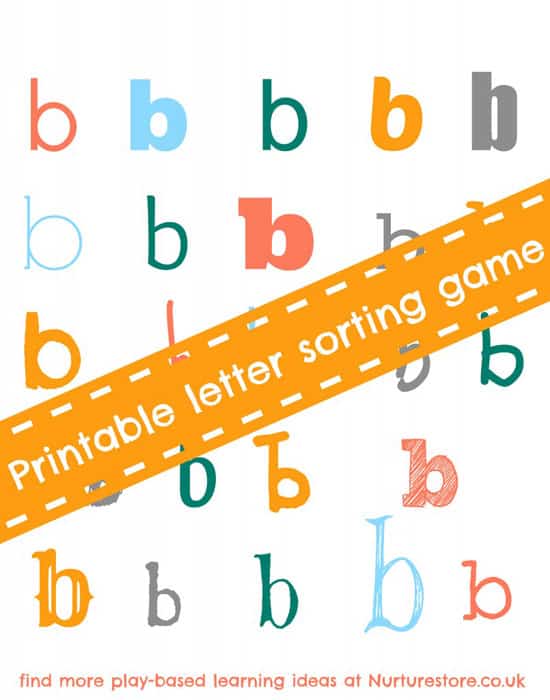 Printable Letter Sorting Game (via Nurture Store) Here's a cool free printable with lots of fun suggestions on how to use these printed letters in different sorting and game activities.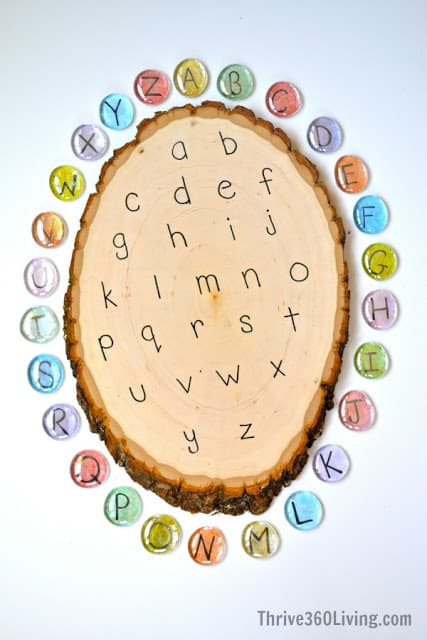 Alphabet Gems (via Housing a Forest) Letters never looked so pretty as in these sparkling glass stones. Use them in different games to practice letter writing or sorting with the accompanying wooden alphabet board.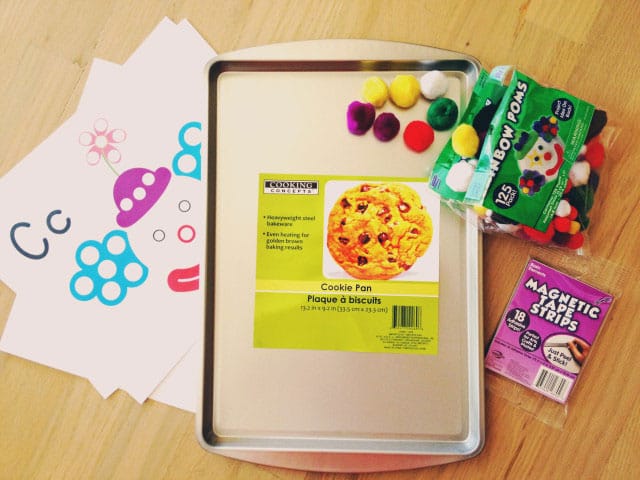 Magnetic Pom Pom Activity with Free Printable (via Fab N' Free) Combine letter learning with a cute pom pom craft which comes with a free printable for each letter.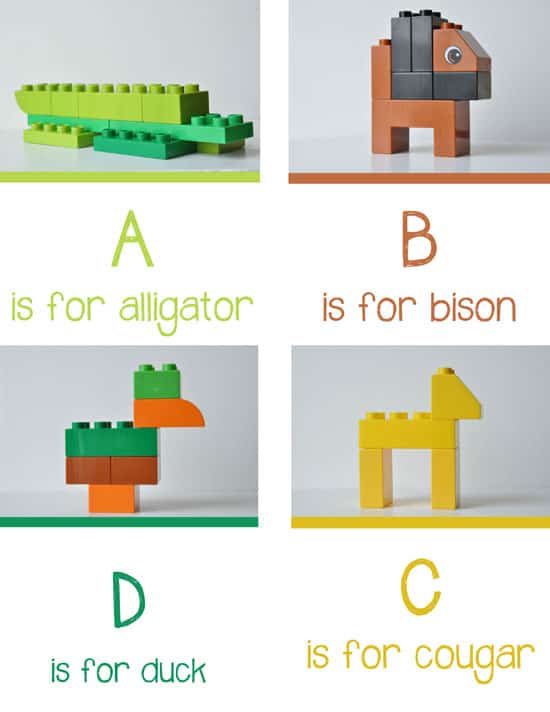 LEGO Free Printable Letters (via Play Learn Love) Combining letter learning with LEGO blocks is bound to make learning more interesting! Here's a creative printable for each letter of the alphabet that can be used as flashcards or inspiration to make your own LEGO character based on the letter it stands for.
Also see:
8 Easy Pre-Schooler Science Experiments
8 Playful LEGO Learning Activities
8 Bright Color Learning Activities