Have your kids tried pomegranate? This red, juicy and seed-like fruit that's slightly sweet and tart is a great one to add to your children's diet. A fall/winter fruit that's super charged with healthy antioxidants, pomegranate seeds can be added to a variety of kid-friendly foods and treats – from granola bars, muffins, smoothies and more!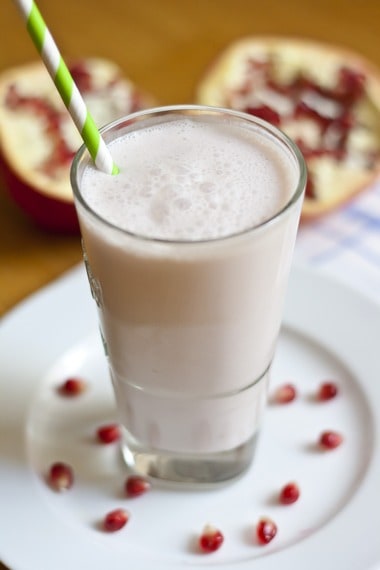 Pomegranate Lassi (via My Little Gourmet)
Jazz up a simple yogurt and honey smoothie with pomegranate seeds for a refreshing and filling drink.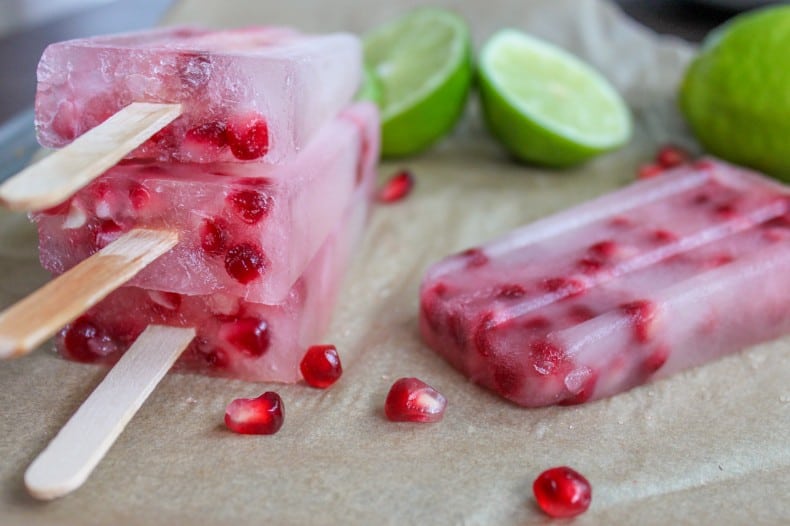 Pomegranate Limeade Popsicles (via Cooking Stoned)
You only need 3 ingredients to make these cool popsicle treats that look so pretty with the red pomegranate seeds peeking through.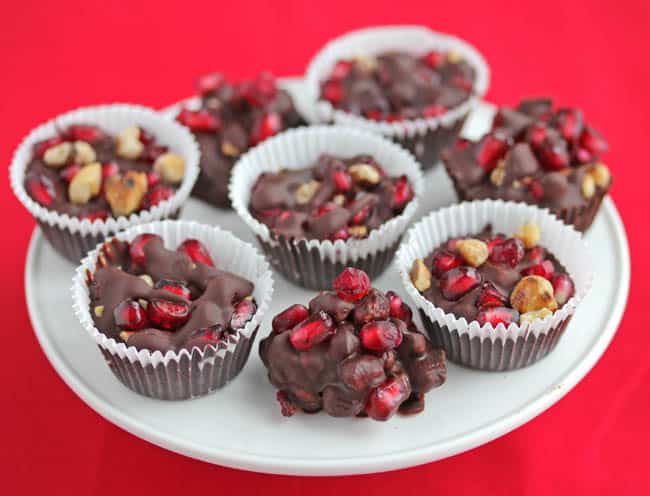 Chocolate Pomegranate Clusters (via Jeanette's Healthy Living)
Dark chocolate is known for its antioxidants too. Pair it up with pomegranate seeds for double the health benefits!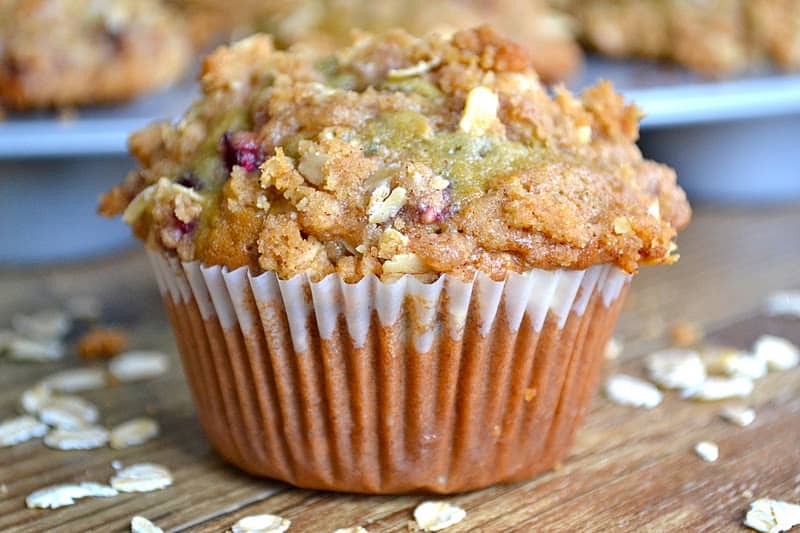 Oatmeal Pomegranate Muffin (via Mother Thyme)
Add some variety to your go-to muffin recipes with this healthy blend of oatmeal and pomegranate, topped with a delicious cinnamon crumble.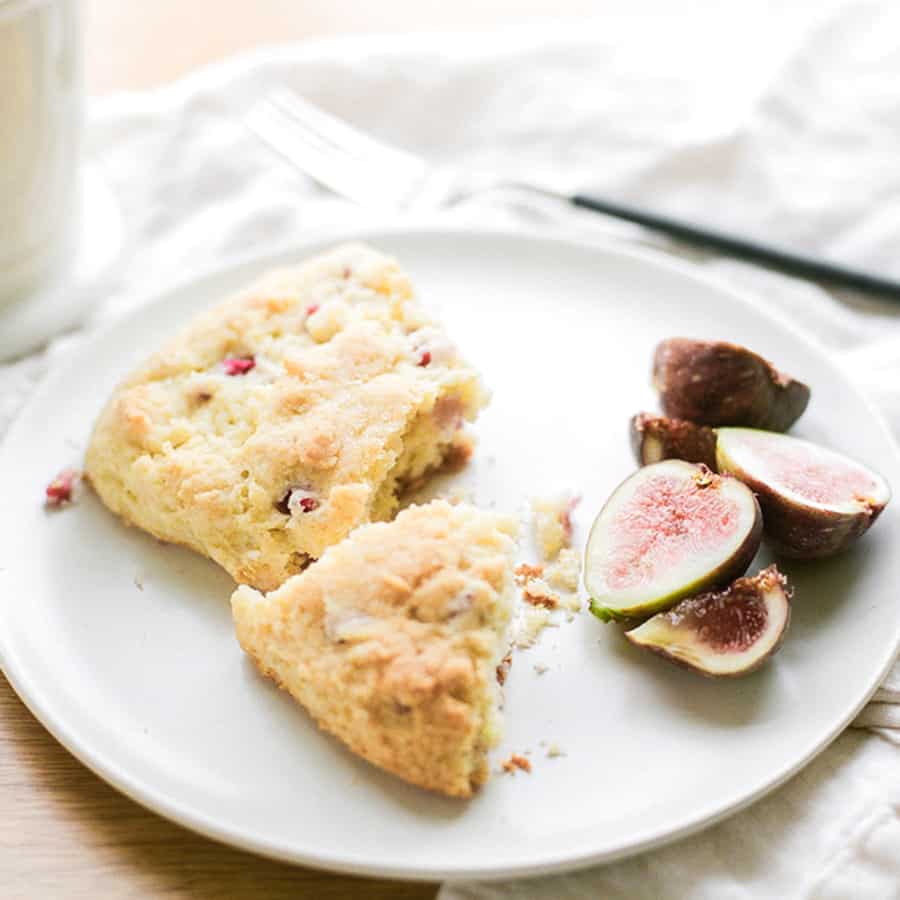 Pomegranate Scones (via Lauren Kelp)
Add a splash of color and dash of healthy into ordinary scones by adding some pomegranate fruit.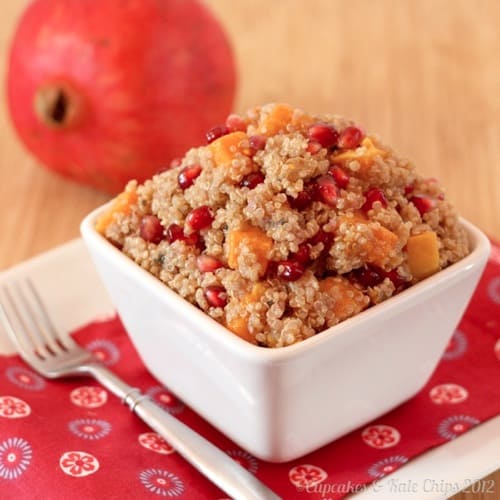 Butternut Squash and Pomegranate Quinoa (via Cupcakes & Kale Chips)
A supercharged way to add some powerful ingredients all in one serving. Your kids might be open more open to eating quinoa when it's lightly sweetened with squash and pomegranate.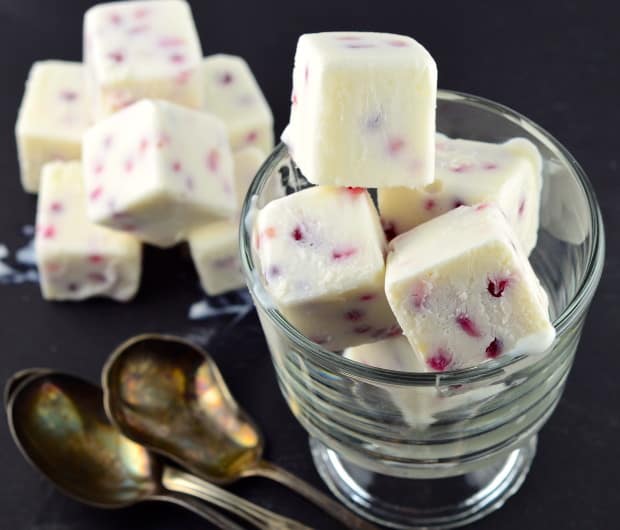 Frozen Greek Yogurt Pomegranate Bites (via May I Have That Recipe?)
Try these refreshing yogurt bites for a quick and healthy snack or treat that looks as good as it tastes.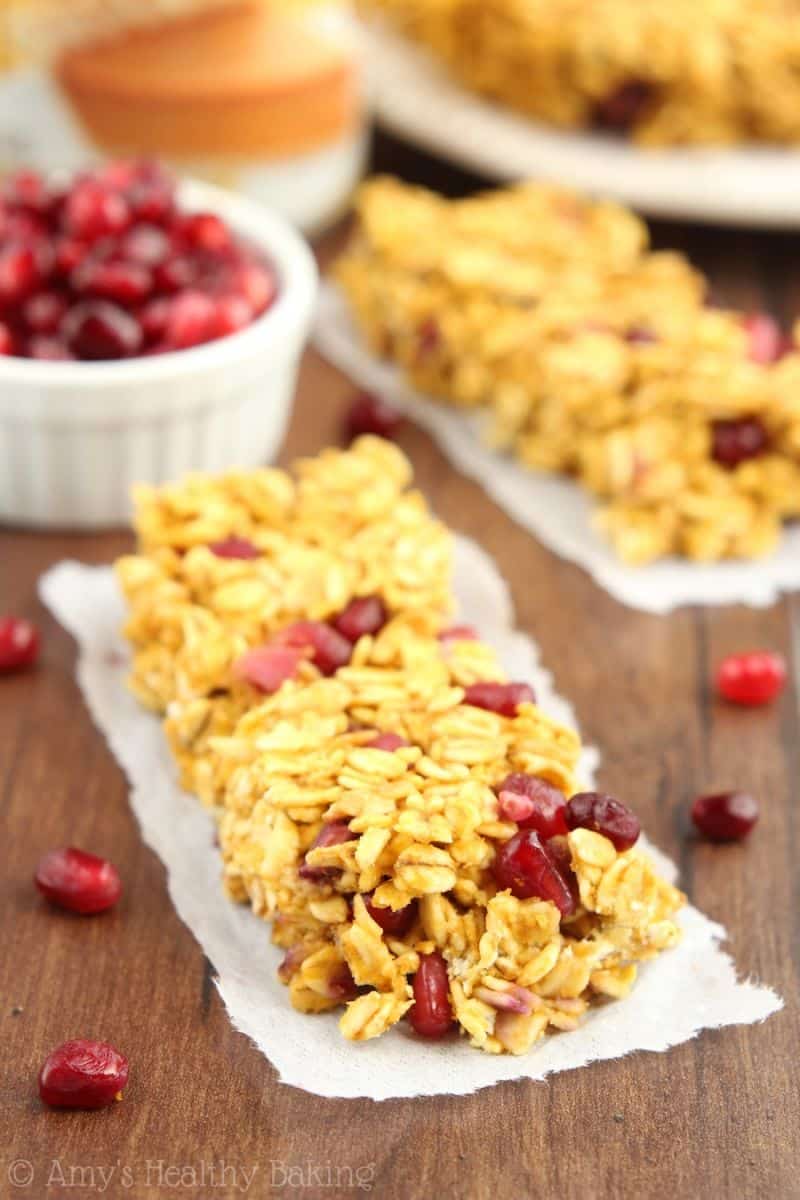 Pomegranate Pumpkin Granola Bar (via Amy's Healthy Baking)
This soft and chewy granola bar is a celebration of fall flavors with the addition of pumpkin puree and pomegranate seeds.
Take a look here for lots more kid-friendly eats!