Nothing screams "outdoor fun in the sun" quite like a swing. Each time I take the kids to the playground, the first thing they race towards are the swings. There's just something about flying high to the sky that makes you feel like there's not a care in the world (and this goes for both kids and adults!). Here are some pretty cool ideas on bringing the fun of swing time to your house, anytime, with these creative ways to make an outdoor swing.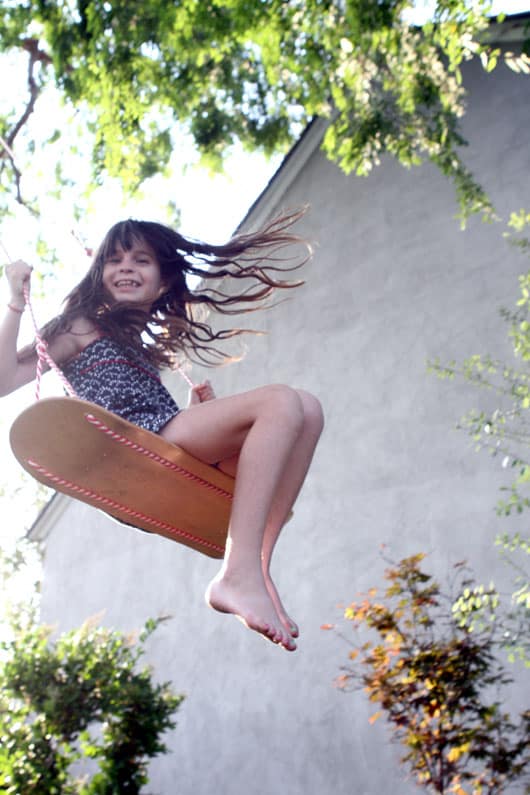 Skateboard Swing (For the Love Of) Got an old skateboard deck lying around? Repurpose it as the perfect seat for a swing!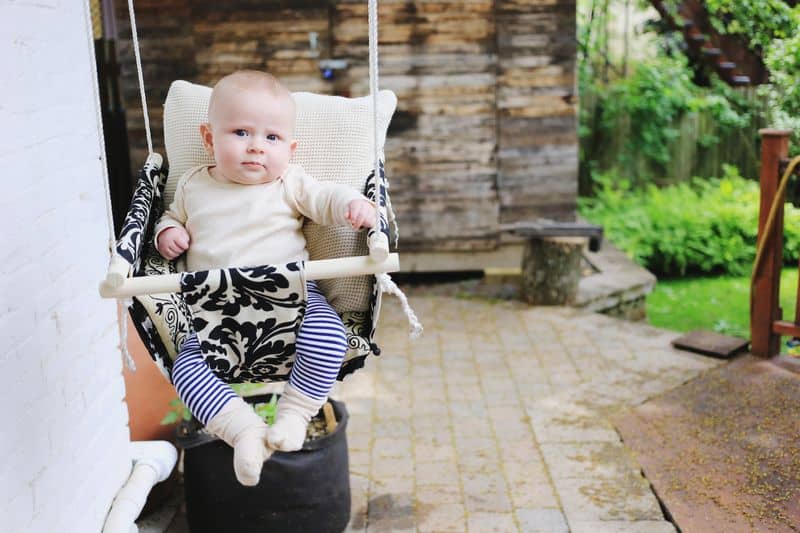 Fabric Swing (via Ruban Cassette) This clever bucket like fabric swing is just right for the little ones to swing merrily along.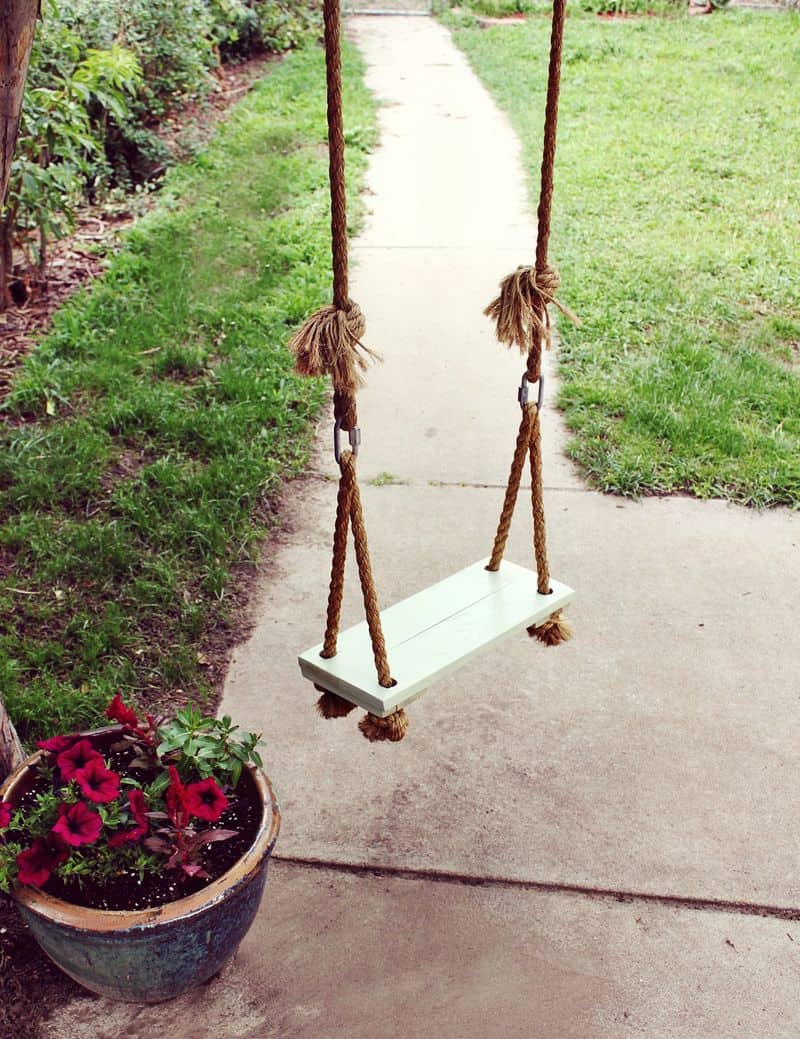 Wood Plank Swing (via A Beautiful Mess) This wood plank swing is as classic as you can get – a few boards and rope, and voila! Instant outdoor fun and entertainment.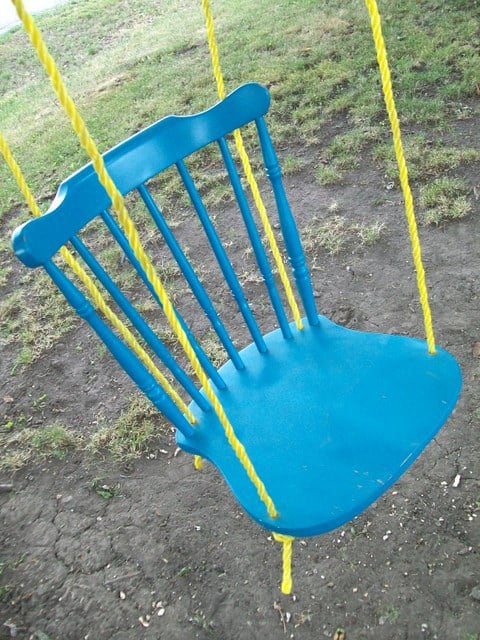 Reclaimed Chair Swing (via This DIY Life) This is so clever and fun. If you've got a an old chair lying around on its last legs, remove them — and turn the chair into a swing!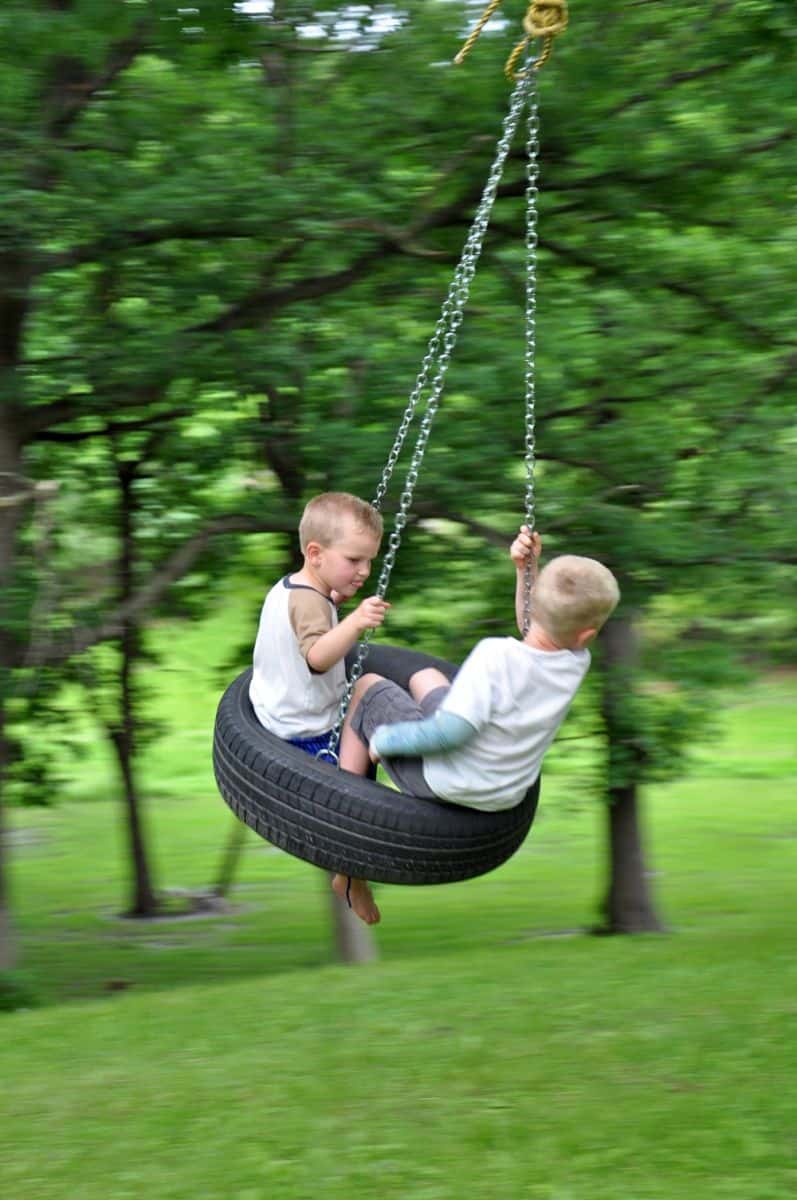 Tire Swing (Live Dan 330) No list of swings would be complete without one made of good old-fashioned tire. A definite childhood rite of passage is sitting on the side of that swinging tire with your legs dangling through the center.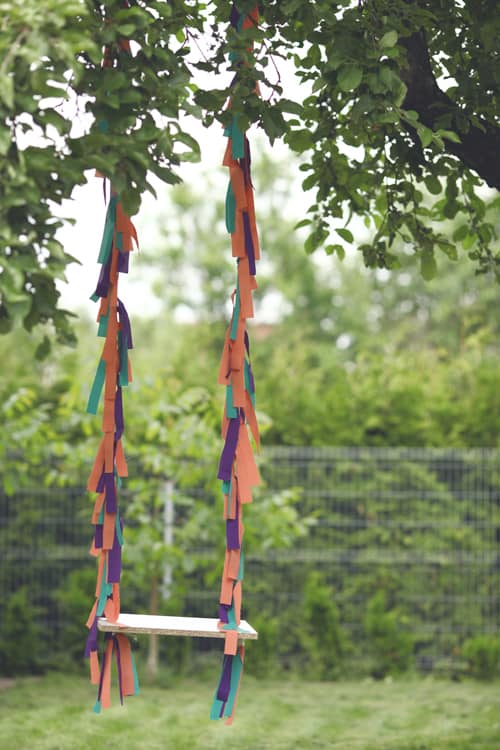 Colorful Swing (via Sausage Jar) Here's colorful fringe swing that's a bit more dressed up than the rest. Who says you can't swing fashionably?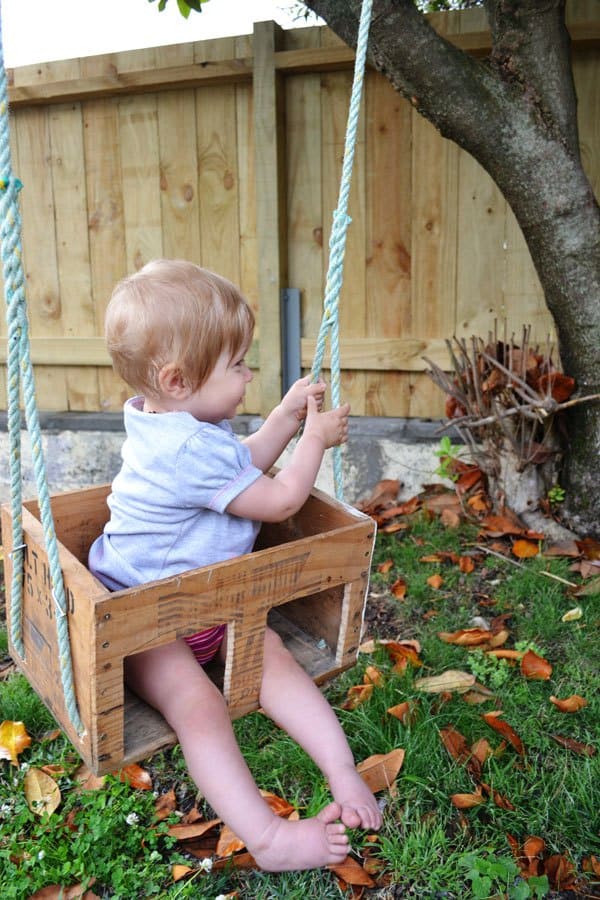 Wood Crate Swing (via Duck Egg Blue) Turn an old wooden crate, into a fun swing bucket seat with built in sides for a little extra "falling out" protection. Great for toddlers!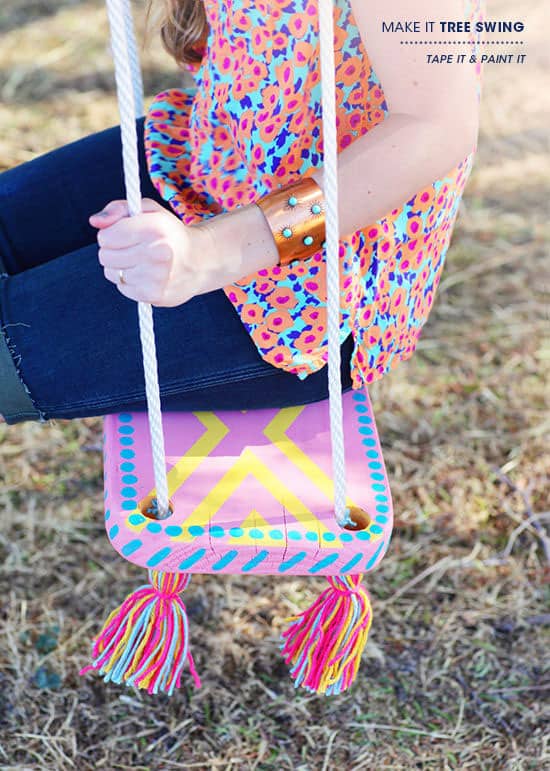 Modern Swing (via Design Love Fest) Going even more colorful and vibrant, this modern looking swing is as much an arts and crafts project as it is an outdoor play activity.
Also see: