Bowls are a cute way to store little toys, trinkets and accessories. Plus they're relatively easy to make and get kids excited about designing something. There are so many inventive ways to make a bowl. You could use clay (these days, air dry and oven bake clay are widely available and easy for kids to handle), or use paint, tissue paper, or even melted beads! What I love is that you could really personalize the look of the bowls with your own blend of colors, patterns and style. This is a great way to make something with the kids and get them excited about the end results! Take a look at these simple and pretty bowl projects to get you started.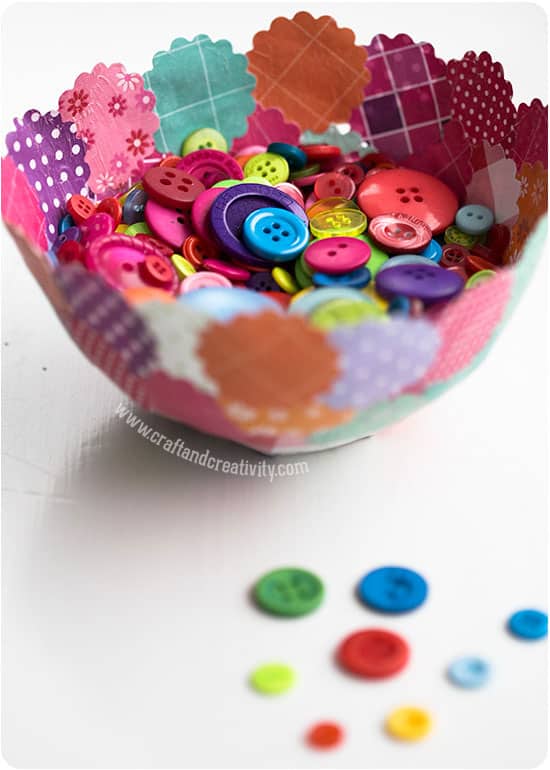 Paper Bowls (via Craft and Creativity) Make all sort of gorgeous looking bowls with just pretty patterned paper.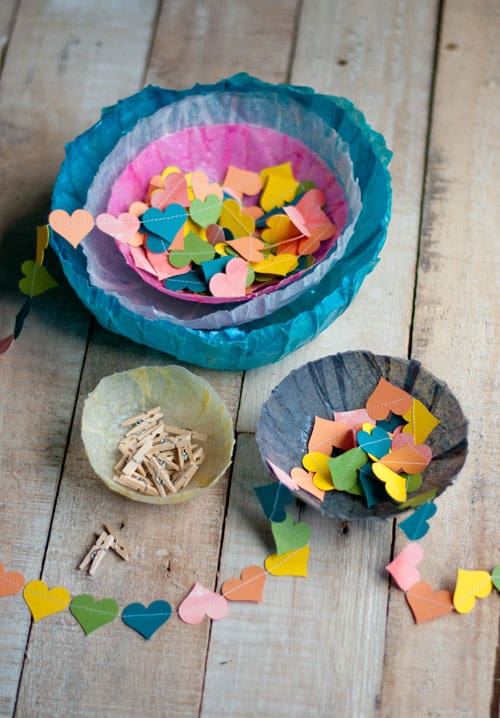 Tissue Paper Bowls (via Design Mom) Tissue paper gives these bowls a soft look but they're actually sturdy and functional enough to hold many small items.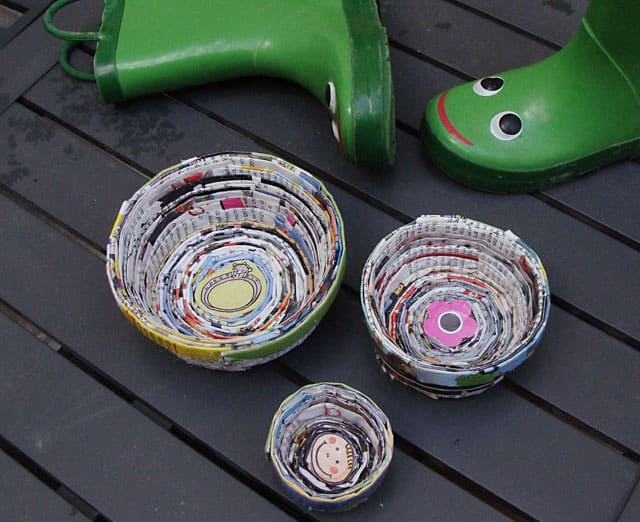 Magazine Paper Nesting Bowls (via Creative Jewish Mom) Love this idea of using magazine paper to make a fun recycled project that's useful and functional.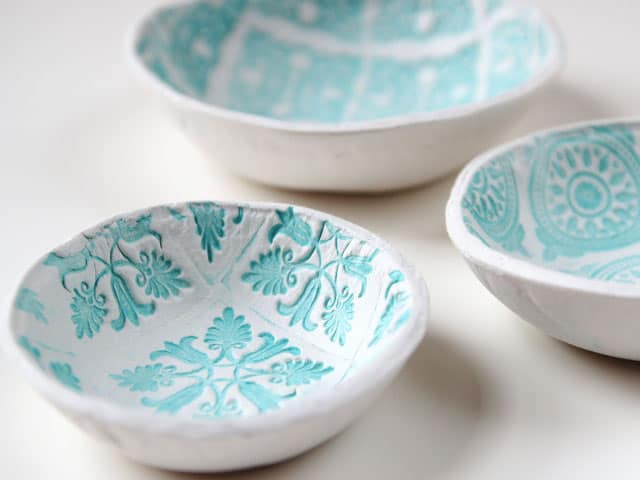 Stamped Clay Bowls (via Gathering Beauty) Aren't these clay bowls lovely? You could mix them up by using a combination of different stamps to easily create different looks.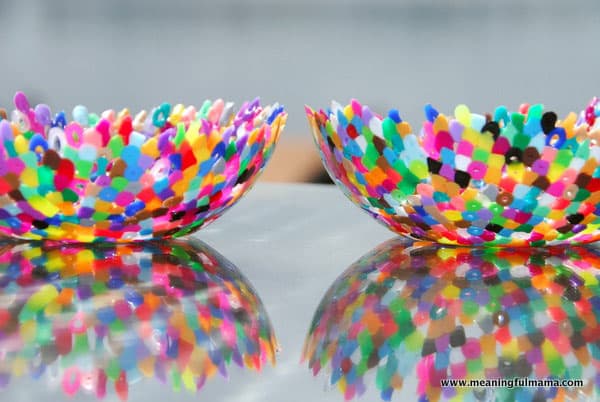 Perler Bead Bowls (via Meaningful Mama) I know my kids love to make things with Perler beads and a bowl is a great start in using this bright and colorful material.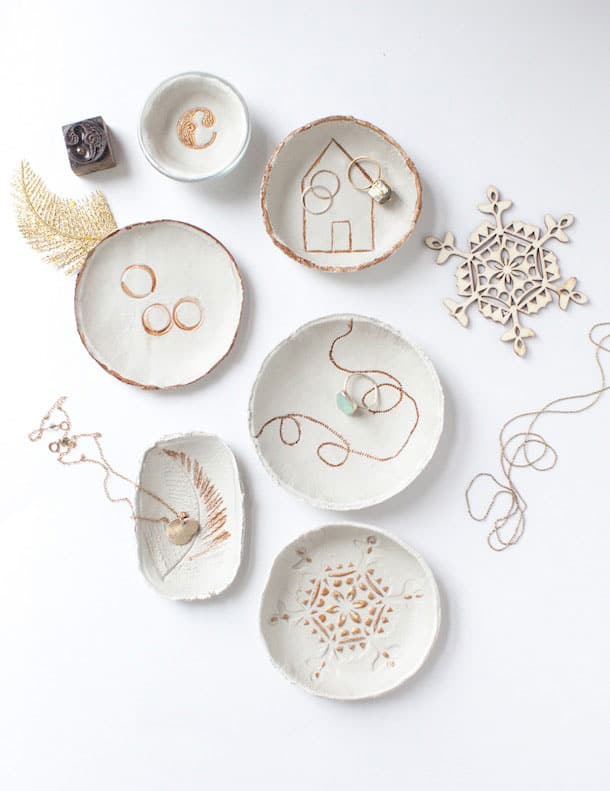 Imprinted Clay Bowls (via Camille Styles) Here's another clay bowl project, but this one uses ornaments to make intricate and decorative designs.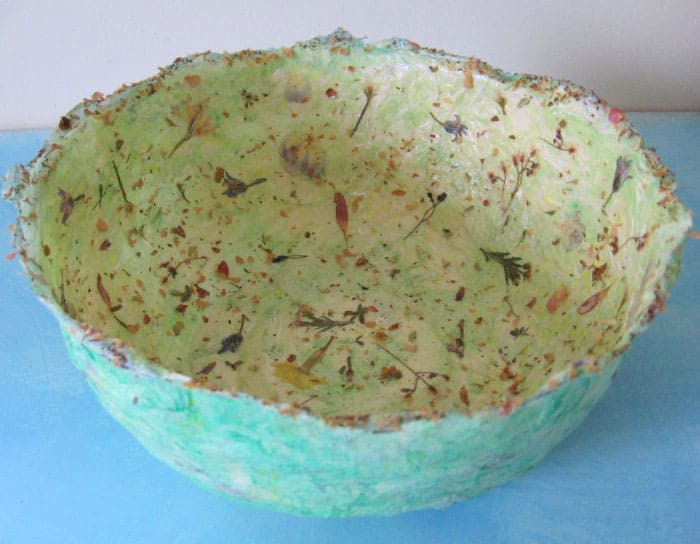 Paper Mache Bowl (via Molly Chicken) These rustic bowls remind me of handmade paper. I love the idea of using pressed flowers to add to their natural feel.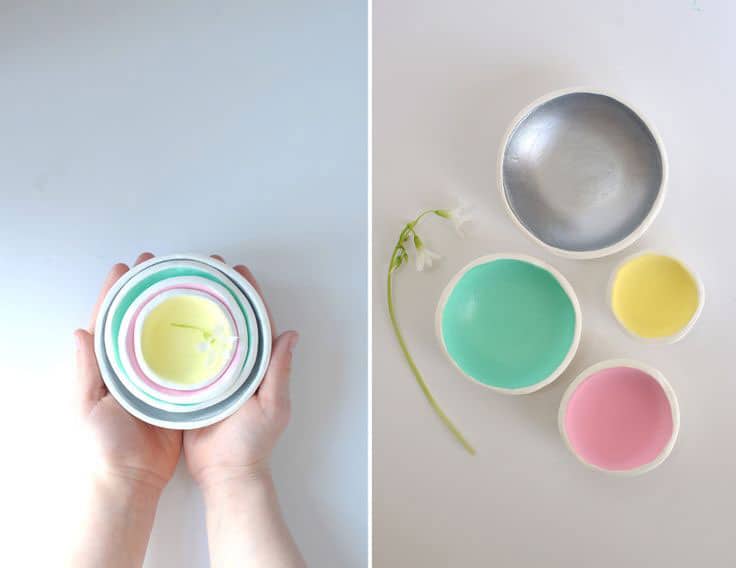 Air Dry Clay Bowls (via Alice & Lois) These simple bowls stand out with a coat of paint and make pretty nested versions with your favorite colors.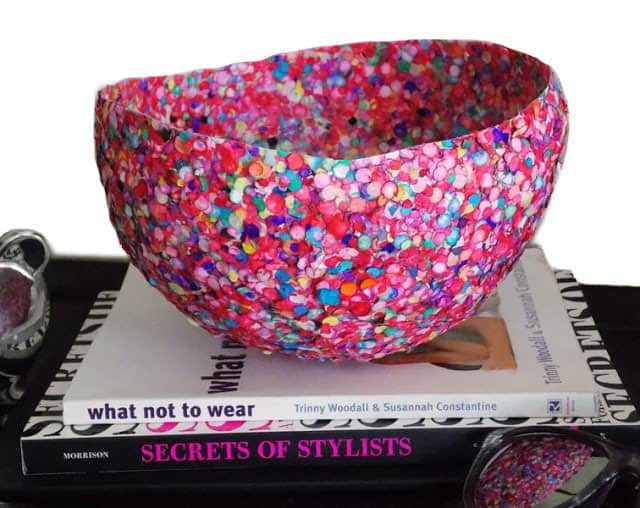 Confetti Bowl (via VJuliet) This confetti bowl is so much fun and just pops. You'll never guess what the "mold" is. Hint: kids love to play with them.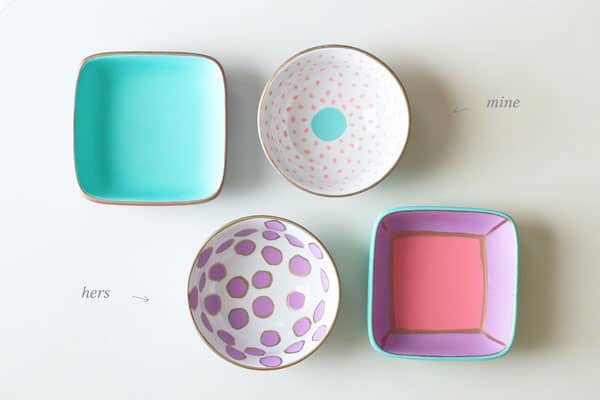 Painted Bowls (via The Small Things Blog) Paint is a fun way for kids to make all sorts of designs on bowls and instantly brighten up a plain white container.
For more creative crafts for kids, see:
10 Creative Cereal Box Projects
10 Delightful and Easy Boat Crafts
10 Pretty Colorful Jewelry Kids Can Make
25 Best Fun and Easy Two Ingredient Crafts
9 Fun Ways to Play With Popsicle Sticks

12 Dazzling Flower Crafts