Fruit is naturally sweet, full of fiber, and makes a healthy snack. It's no wonder why most kids love it. Why not vary up your kids' fruit intake with these inventive ways to serve them? Try a watermelon sandwich and stray from boring PB&J. Or how about an apple cookie, fruit egg rolls, or banana sushi? These fun ways to eat fruit are packed with wholesome ingredients that make fruit more than just a snack, and in some cases, a filling lunch or breakfast.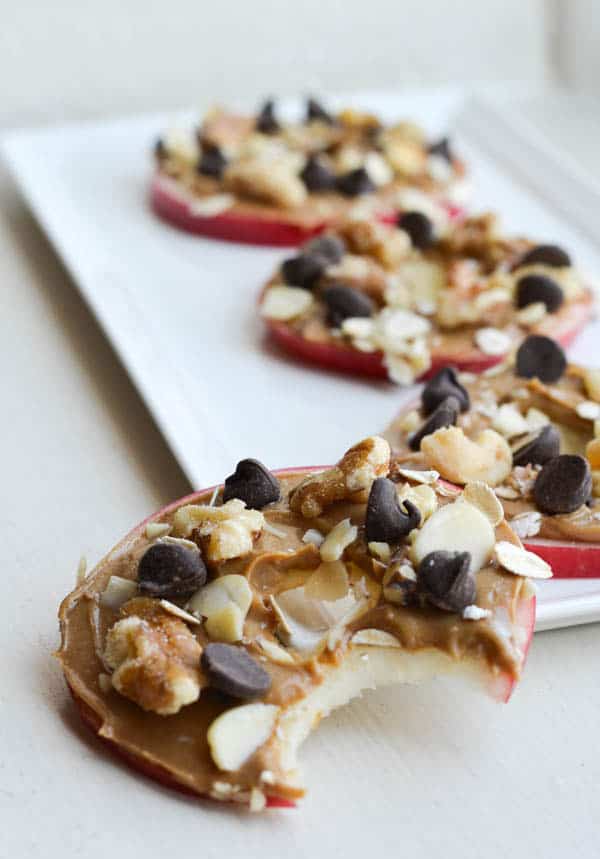 Apple Cookies (via Rachel Schultz) You might get away with saying "a cookie a day keeps the doctor away" with these yummy apple "cookies."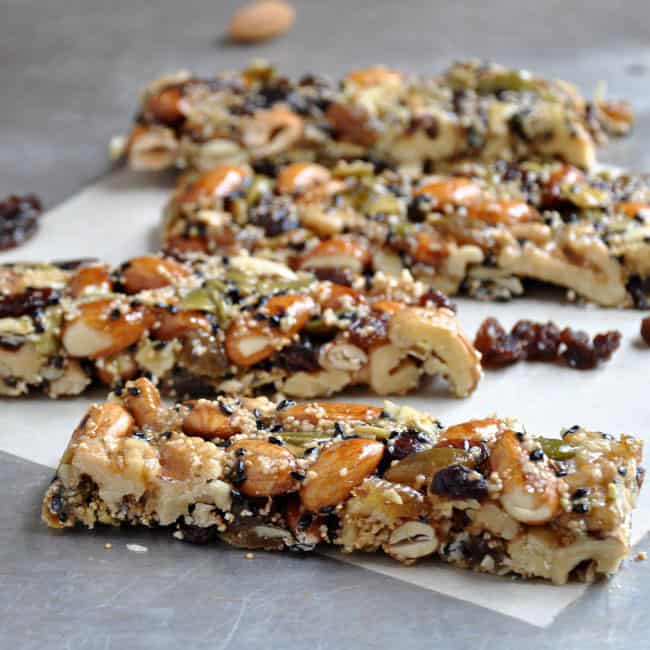 Fruit and Nut Bars (via Pinch & Swirl) You can pack a ton of fruit (of the dried variety) in these nutritious bars that are great for breakfast or a hearty snack on the go.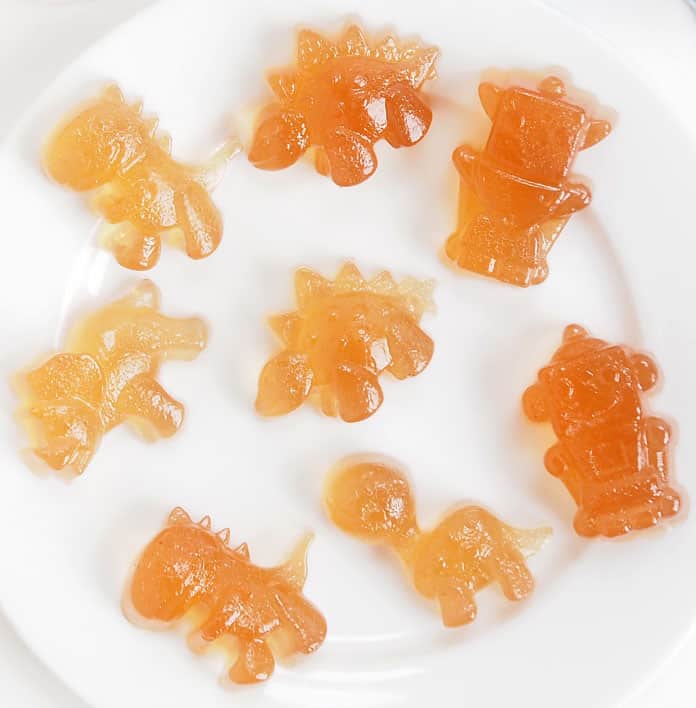 Gummy Fruit Snacks (via Sweet Little Sparrow) You won't find any unknown additives in these natural and sugar free gummy fruit snacks which you can make in the cutest shapes.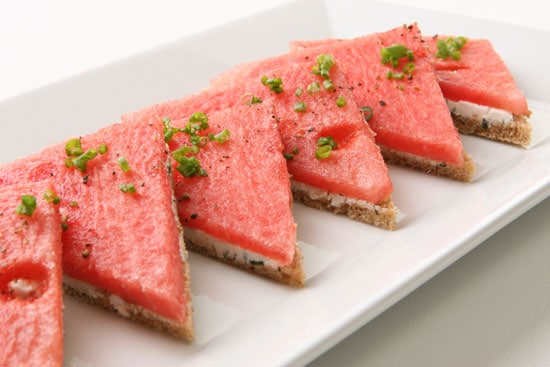 Watermelon Sandwich (via Fresh From Florida) Who knew watermelon could make such great sandwich toppers? Take a break from the usual sandwich and naturally sweeten up lunch with this fun idea.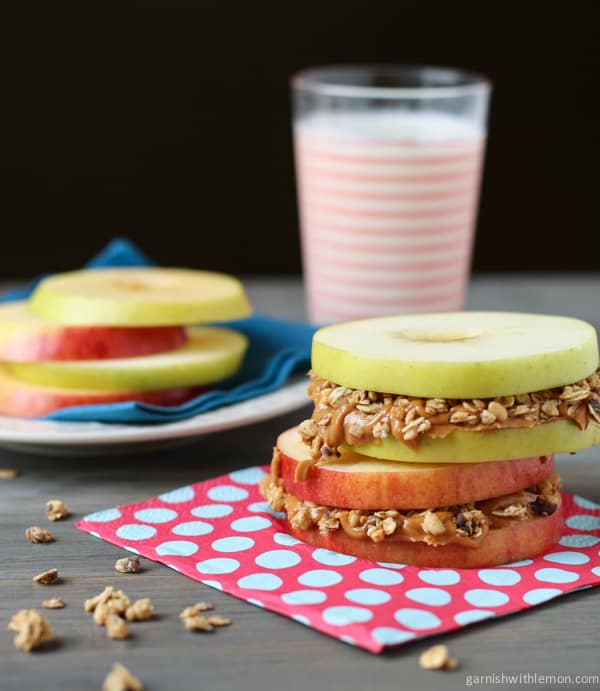 Apple Sandwich (via Garnish With Lemon) Here's another clever sandwich idea that uses apple slices instead. Make it hearty with all kinds of delicious spreads and fillings.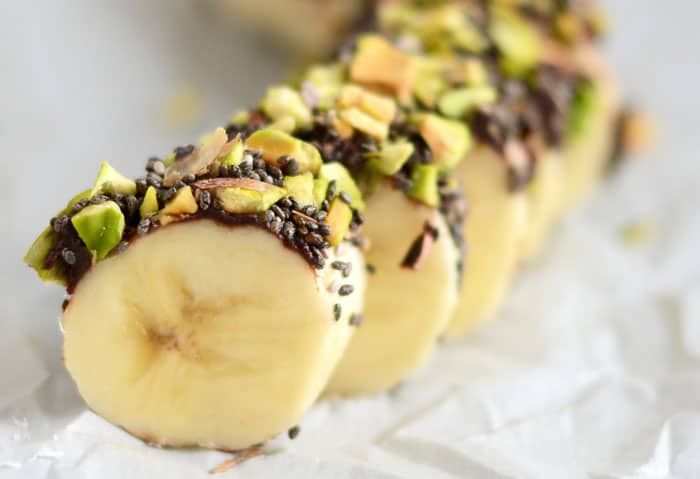 Banana Sushi (via Fit Foodie Finds) Now this is sushi your kids might just eat. This cute banana "caterpillar" sushi can be served as a treat that's got just the right balance of sweet.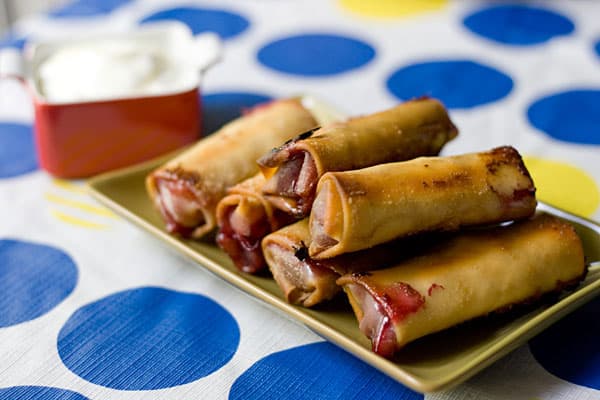 Fruit Egg Rolls (via Stetted) Wrap up fruit and make..egg rolls. These are baked and not fried so they're healthier. I'm already imagining all kinds of fruit fillings to put inside!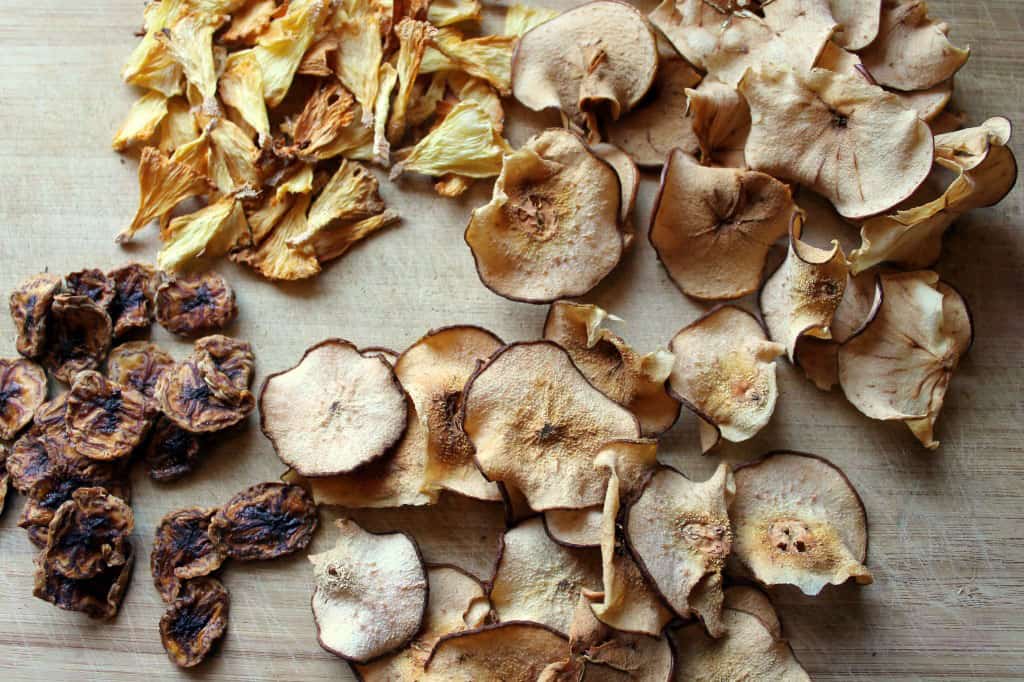 Baked Fruit Chips (via Erica D. House) Baking fruit makes them last longer and makes a healthy snack to pack for lunch or take on the go.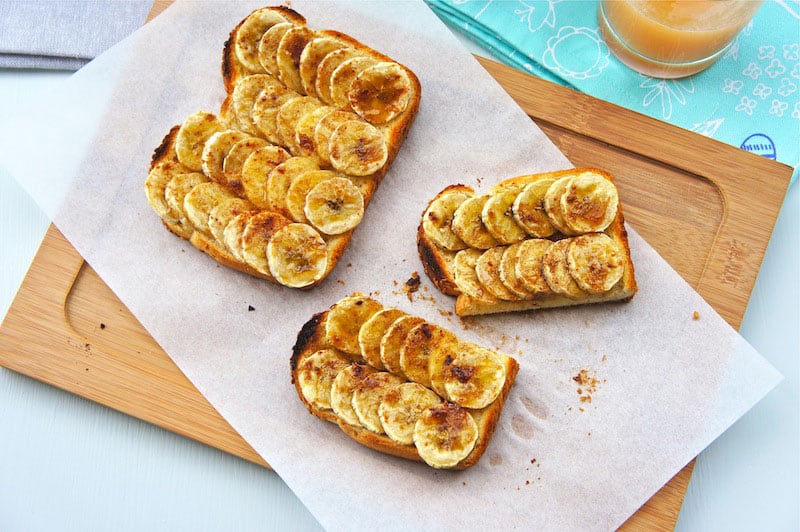 Banana Toast (via Sea Salt With Food) This yummy banana toast is a quick and easy way treat that doubles as a dessert – one you can feel good about serving.
More kid-friendly snacks and veggies here:
10 Yummy Baked Snacks Kids Will Love

5 Veggie Muffins so Good Your Kids Won't Mind Them

6 Fun Ways to Get Your Kids to Eat Broccoli

8 Ways to Sneak Kale Into Your Kids' Foods

10 Kid-Friendly Ways to Eat Squash

8 Kid-Friendly Ways to Eat Sweet Potatoes

Edamame: 8 Delicious Ways to Get Kids To Try It

7 Scrumptious Kid-Friendly Corn Recipes