Although these would be the perfect accents for a Halloween party, what better way to welcome the spooky season of Halloween than to infuse daily life with a few creepy crawlies? I love this time of year, especially when my kids enjoy it – and we'll all absolutely love these spidery surprises.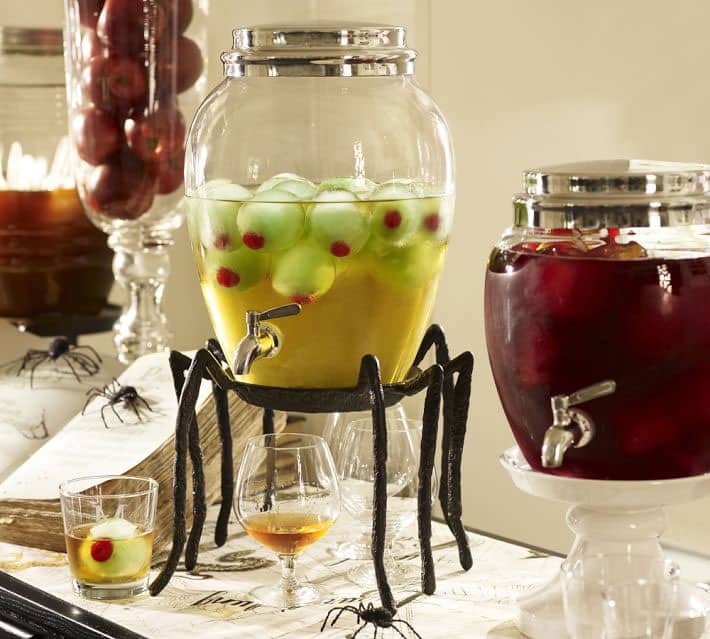 Spider Drink Dispenser $59. This is a great centerpiece for any Halloween table spread. Little ones will love getting their drinks from this creepy spider!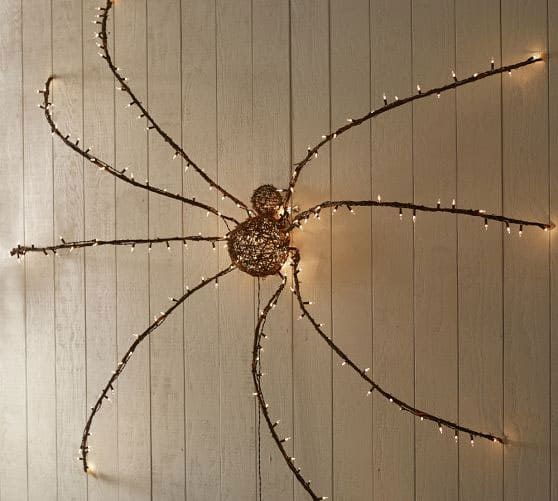 Lit Twig Oversized Spider $149. I love that this oversized arachnid is covered with bright lights for a look that creepily sparkles either indoors or out. It's definitely festive, but not too over-the-top-tacky.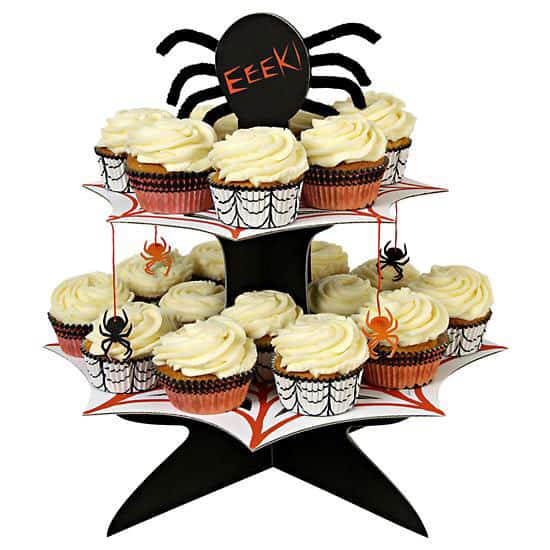 Spiderweb Cupcake Stand $15. A Halloween party would not be complete without this awesome spiderweb stand for all those ghoulish sweet treats.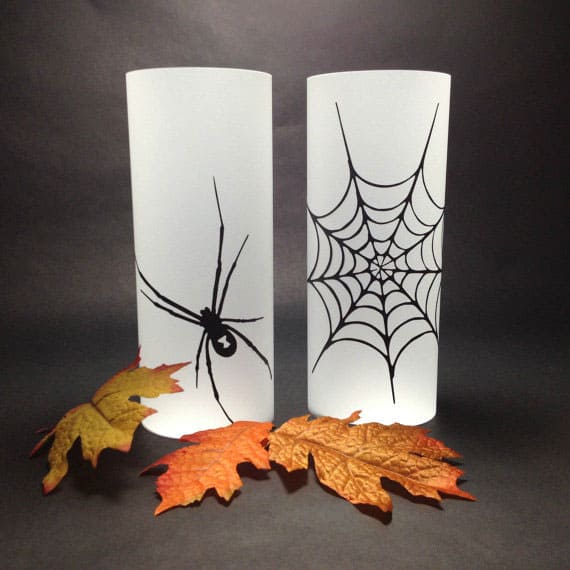 Spider Paper Lanterns $11 for a set of 2. These luminous paper lanterns definitely set the stage for a chilly, eerie party.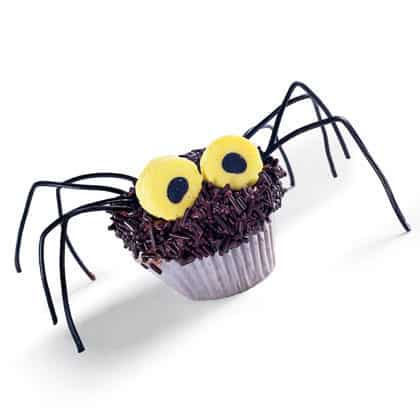 Daddy Longlegs Cupcakes (via Spoonful) These creepy cupcakes are so easy to make… start with a plain chocolate cupcake and just add sprinkles, licorice, and candy eyes!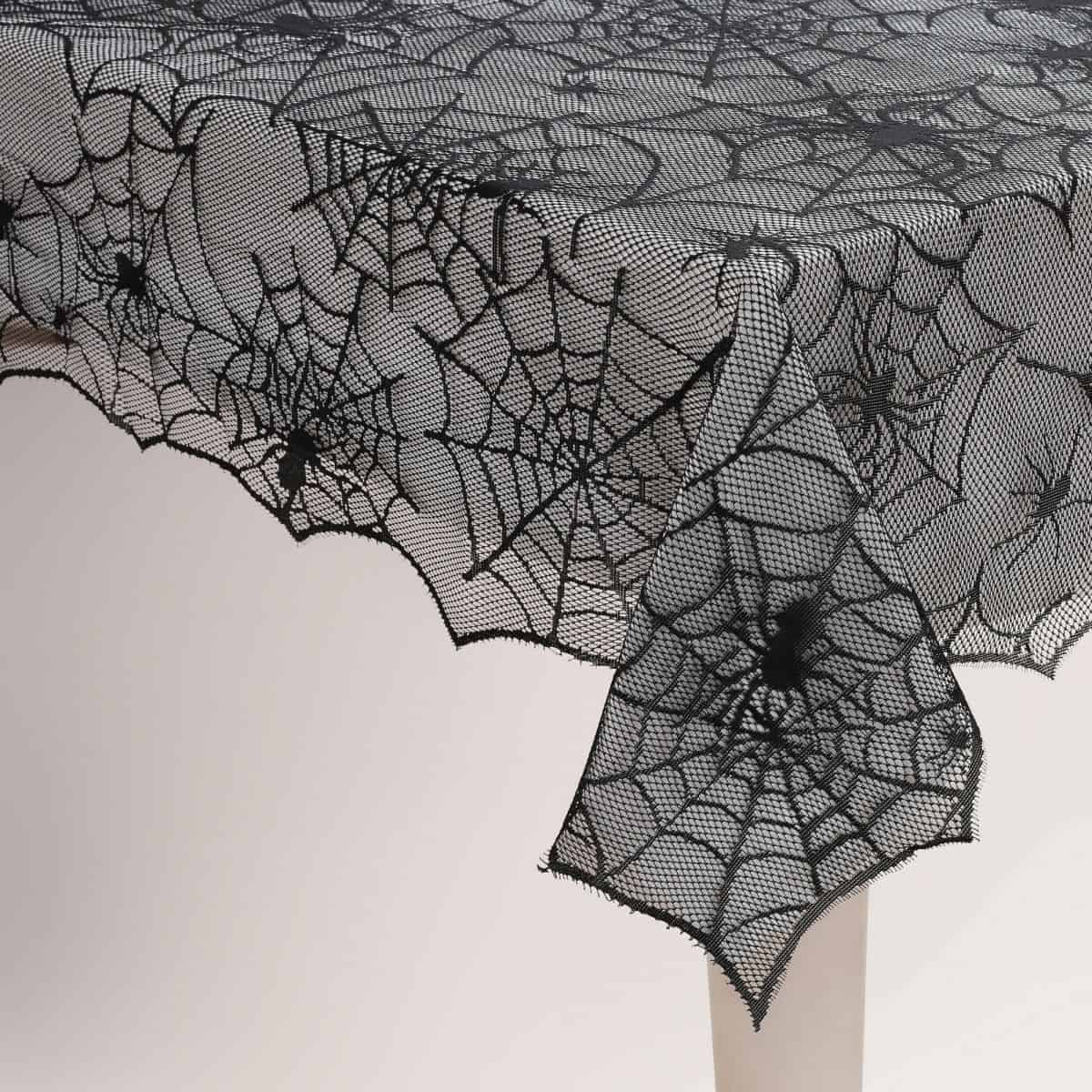 Spiderweb Tablecloth $9.99. Perfect table linen for any Halloween bash!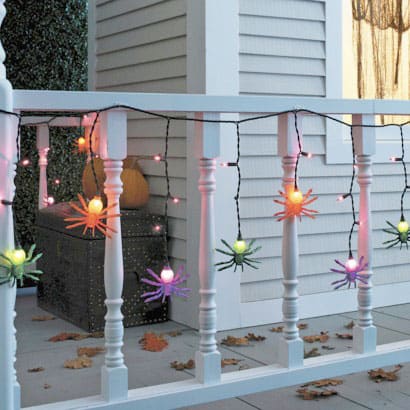 Mini Icicle Spider Lights $13. Fun and festive lights to meet and greet all the little ghosts and goblins to the party.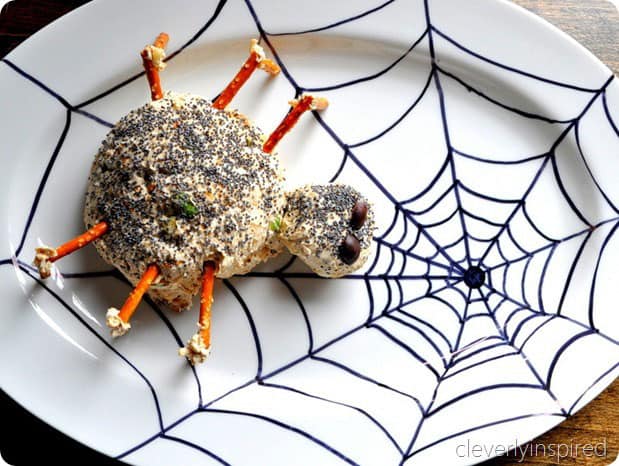 DIY Spider Plate and Cheeseball (via Cleverly Inspired) This creative creepy dish uses a Sharpie pen to make an easy web on a white plate. Top with a large, crawly, cheesy spider!