Both my kids are huge fans of Eric Carle's charming book The Very Hungry Caterpillar, about a caterpillar who eats his way through the week and blossoms into a beautiful butterfly. Even though they're past the toddler stage, it's still one of my children's favorite books and they love reciting it by heart. If your kids are fans of this delightfully illustrated book, check out these cute crafts featuring one of the most beloved caterpillars we know.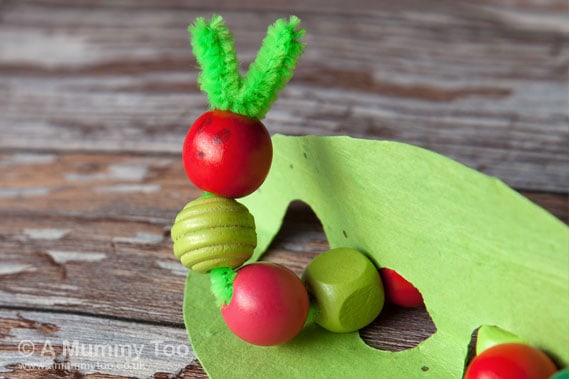 Beaded Caterpillar Craft (via A Mummy Too) This simple beaded caterpillar is also a great exercise in threading for younger children.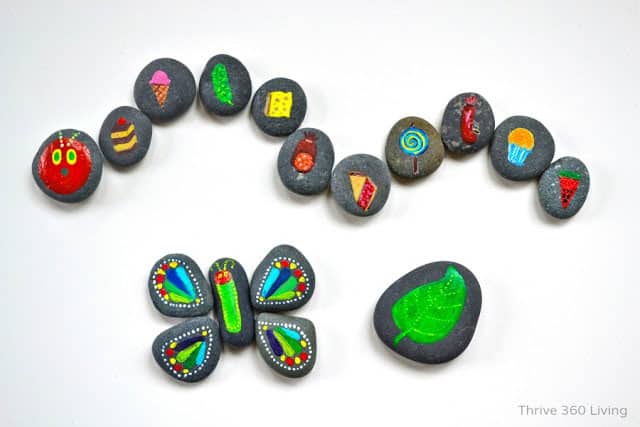 Caterpillar Painted Rocks (via Thrive 360 Living) Rocks are an inventive way to display snippets of your favorite stories and create familiar scenes.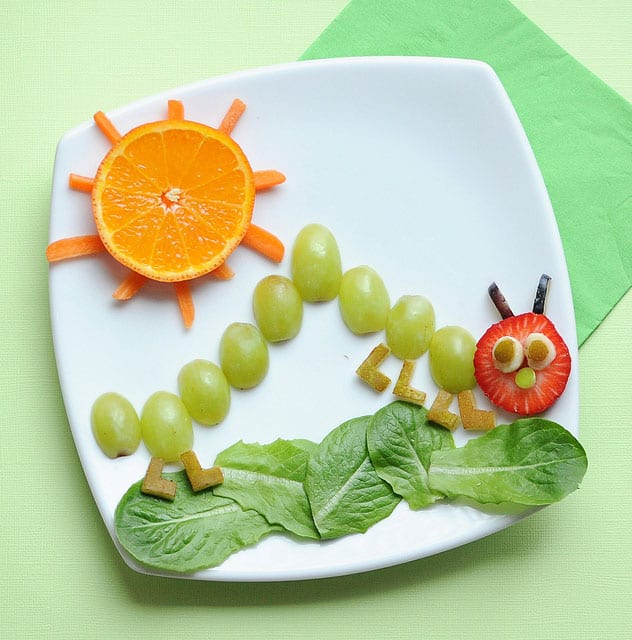 Hungry Caterpillar Fruit Snack (via Meet The Dubiens) Inject a bit of fun in your normal snack routine with this adorable fruit caterpillar.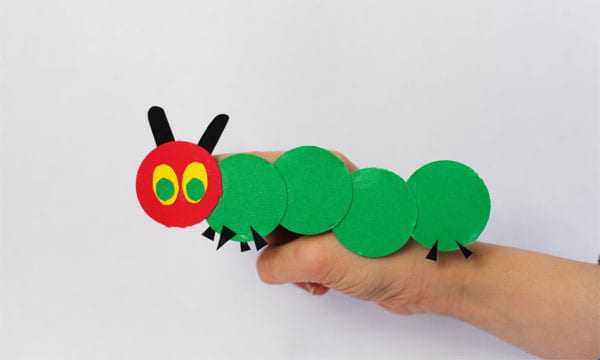 Hungry Caterpillar Finger Puppet (via Classic Play) Some paper and a few basic supplies are all you need to make this realistic and classic interpretation of our favorite caterpillar.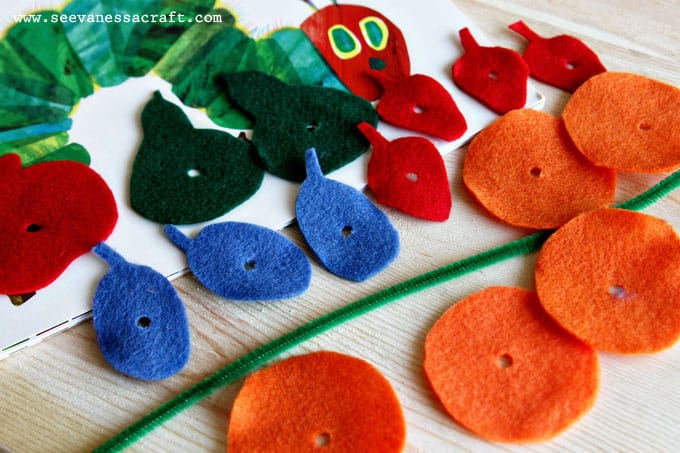 Caterpillar Felt Craft (via See Vanessa Craft) Have your child practice lacing this familiar caterpillar pattern in bright colors. Two other toddler crafts are included as well – caterpillar fingerprints and caterpillar color sorting.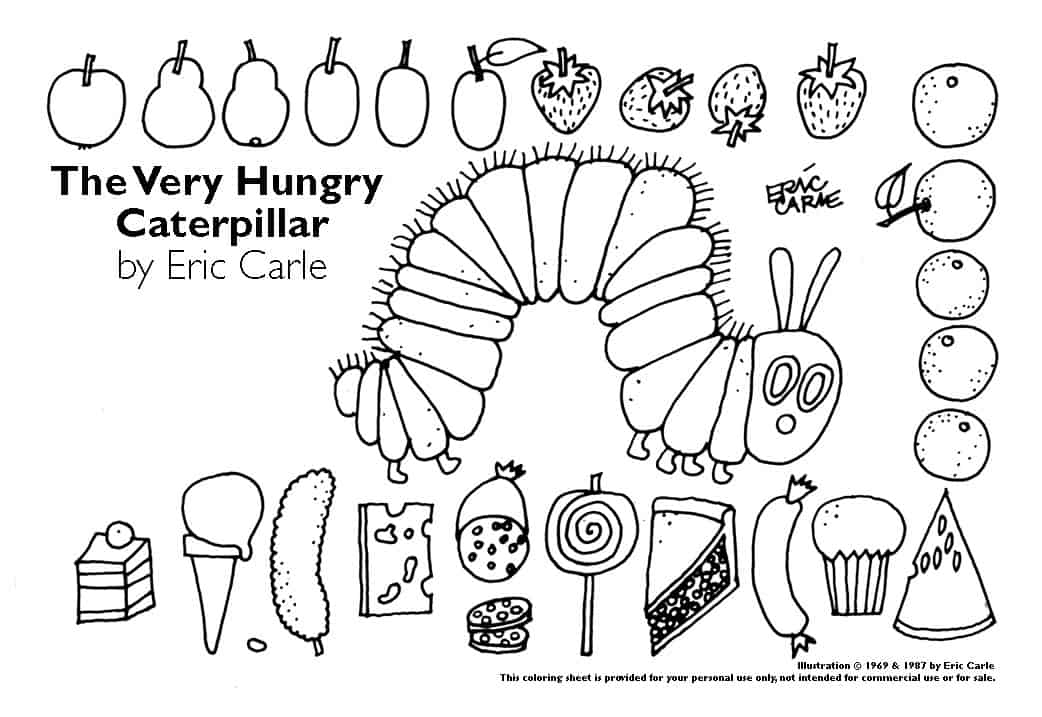 Hungry Caterpillar Coloring Page (via Eric Carle) Kids will love this Very Hungry Caterpillar coloring page which features familiar foods ands finds from the book.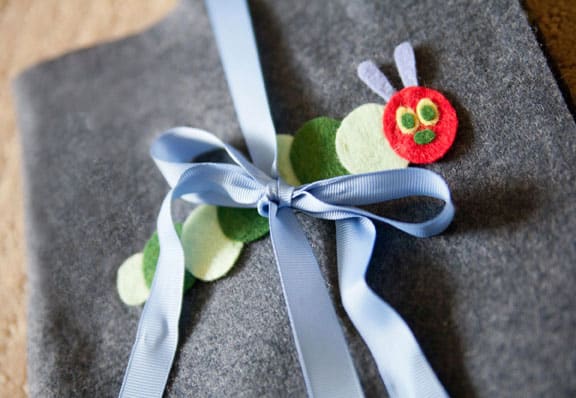 Hungry Caterpillar Felt Book (via Lavender's Blue) This adorable felt book features felt pieces inspired from the story's pages (such as all the fun foods the caterpillar eats). The tutorial comes with a free template so all you have to do is cut and paste to make your own!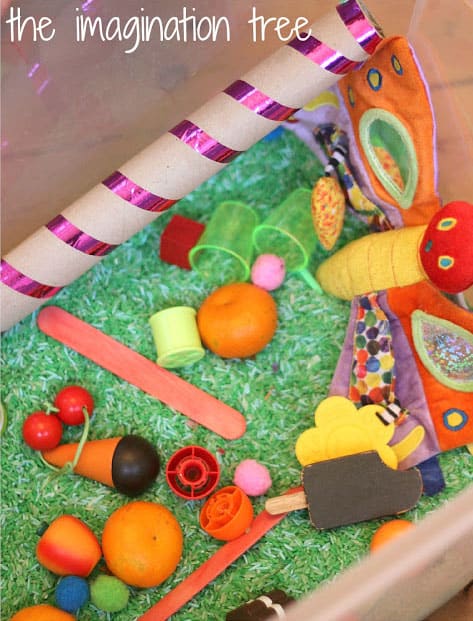 Hungry Caterpillar Sensory Bin (via The Imagination Tree) Bring your child's favorite story alive with this sensory bin filled with famililar props and details.