No doubt, this beloved classic by Maurice Sendak graces the shelves in kids' rooms everywhere. Here are a few fun items for your own little wild thing to wear, eat or display to celebrate the spirit of "Where the Wild Things Are."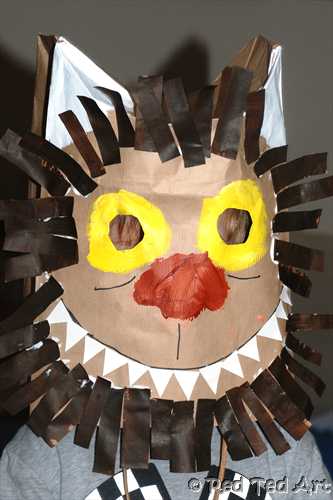 Wild Things Paper Mask (via Red Ted Art) Kids can start the rumpus by creating their own masks from brown paper bags in this fun recycled craft.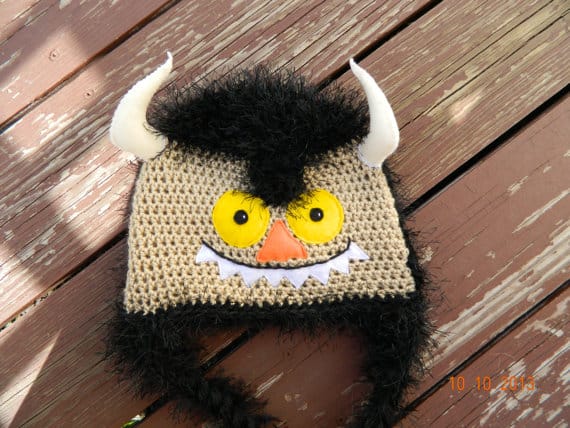 Monster Crochet Hat $28. With cooler weather approaching, kids will want to wear this cozy hat every day in addition to playing monster dress up.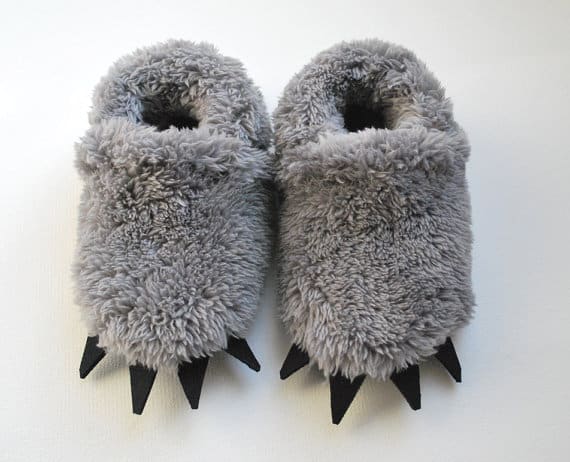 Toddler Wolf Slippers. Fuzzy feet perfect for indoor mischief making.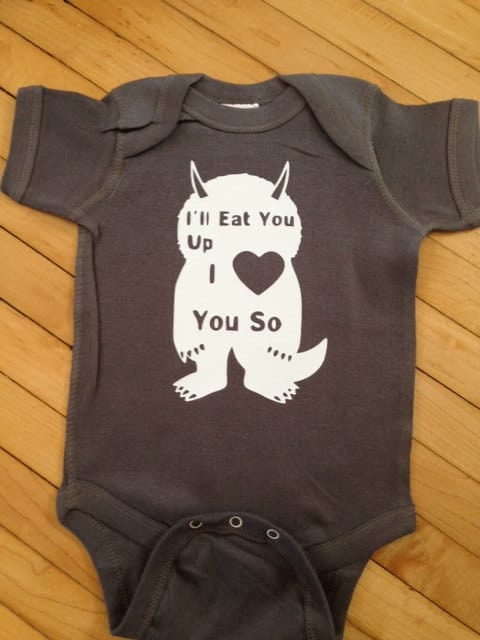 "I'll Eat You Up" Onesie $13. How does one resist NOT gobbling up a baby in this adorable onesie? Check out this Etsy shop for many more options inspired by "Where the Wild Things Are."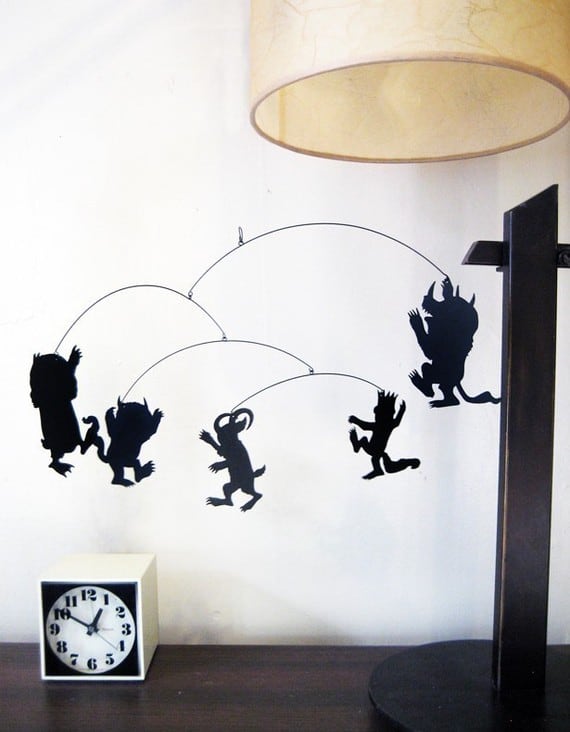 Wild Things Mobile $36. Simple, classic silhouettes that really capture the spirit of the book. Not only a great addition to a nursery, but shine a flashlight on it and kids and adults alike will be enthralled by the parade of Max and his monsters on the wall.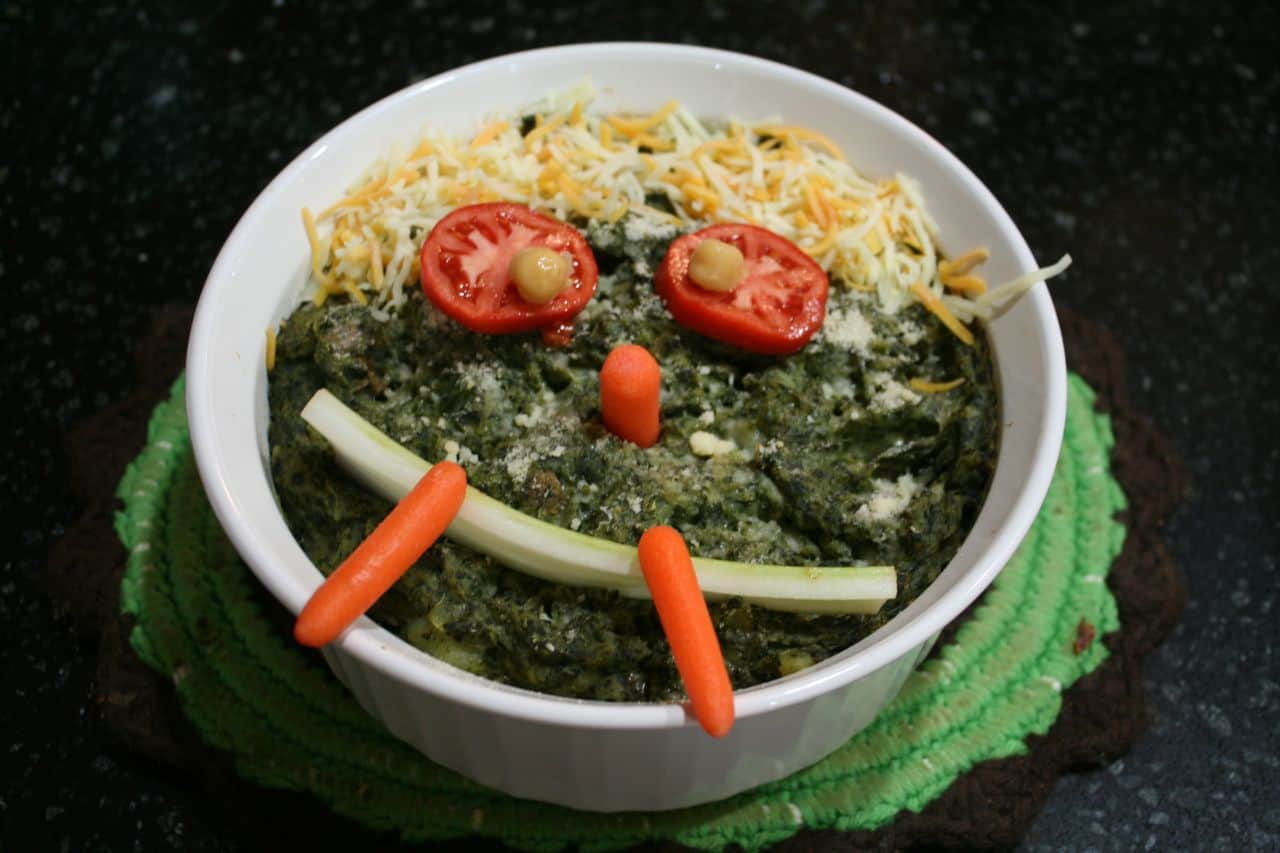 Monster Mashed Potatoes (via Off the Shelf) Satisfy those grumbling tummies post mischief-making with this imaginative mashed potatoes dish.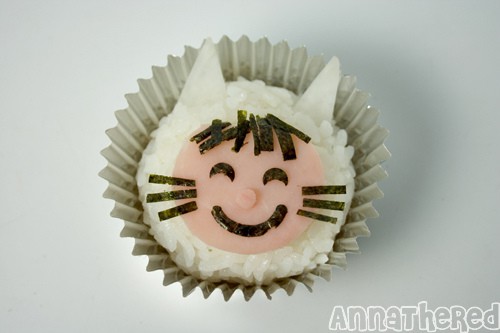 Max Bento (via Anna the Red) If you've got a little more time on your hand, you can surprise your little one with this cute Max rice ball.