Washi tape is an easy and decorative way to add a special touch to your gift wrapping this holiday season. Kids can also have fun making designs with all the colorful patterns and designs available. Here are 6 inspiring ways to decorate with this cool and chic tape.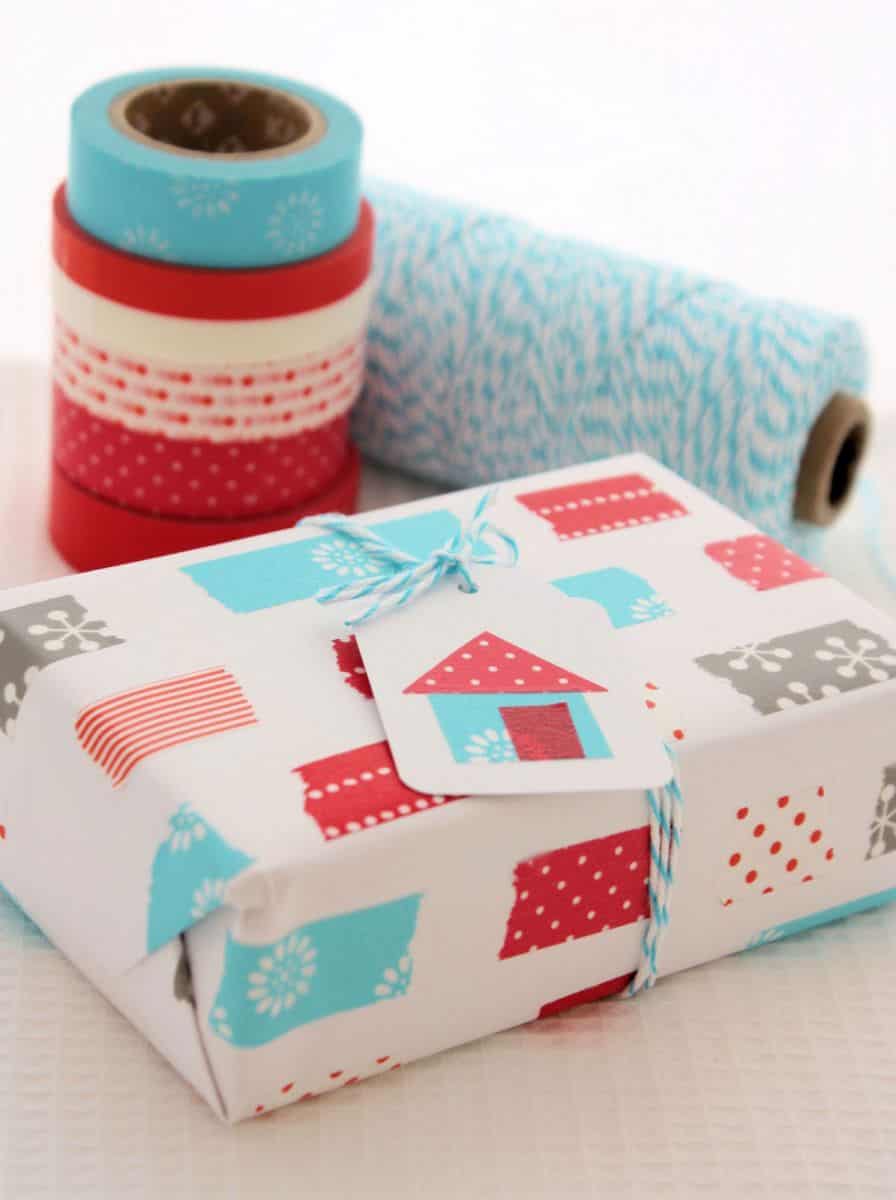 Printed Paper with Washi Tape (via A Spoonful of Sugar) An economic way to use washi tape is to print wrapping paper with your tape design so you can use it for multiple gifts.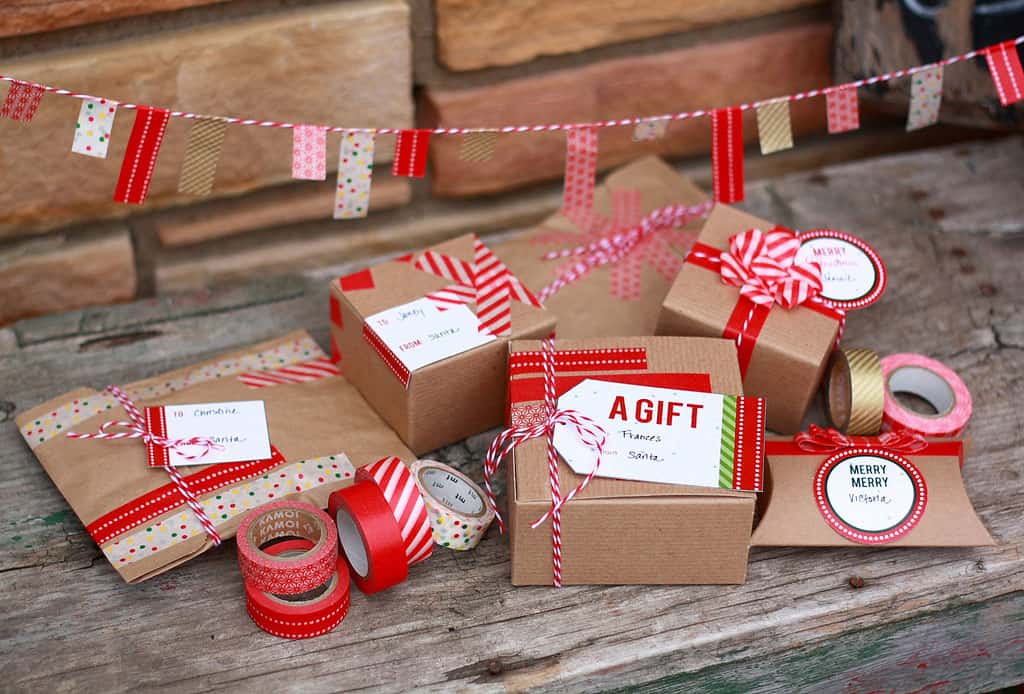 Pretty Designs (via The Sweetest Occasion) Lots of simple and beautiful ideas for using washi tape here.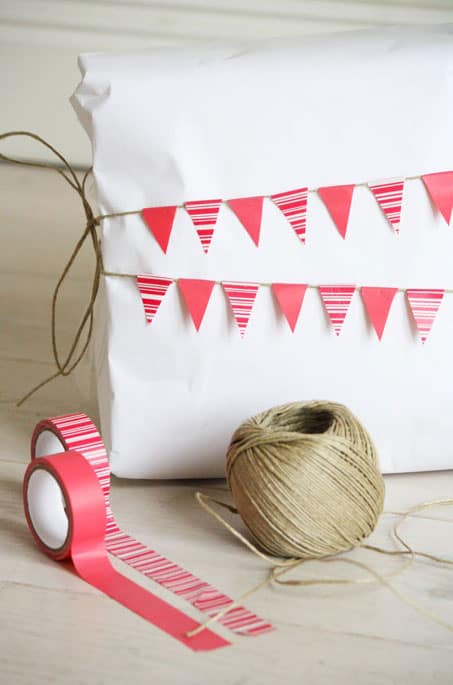 Bunting Flag (via Annixen) A sweet and decorative flag adds a celebratory touch to any simple gift wrap paper.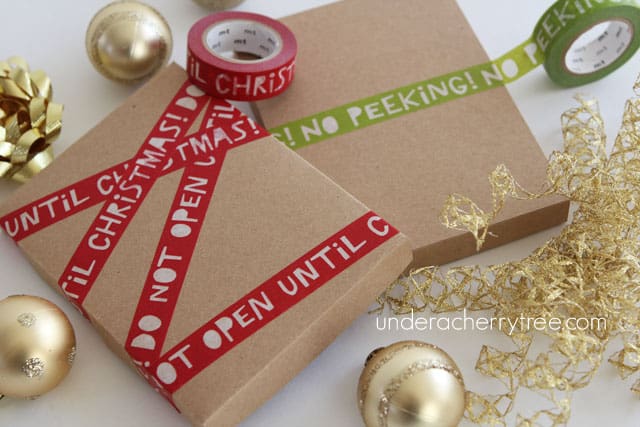 Tape With Quotations (via Under a Cherry Tree) Search for tape with fun sayings to add a playful touch.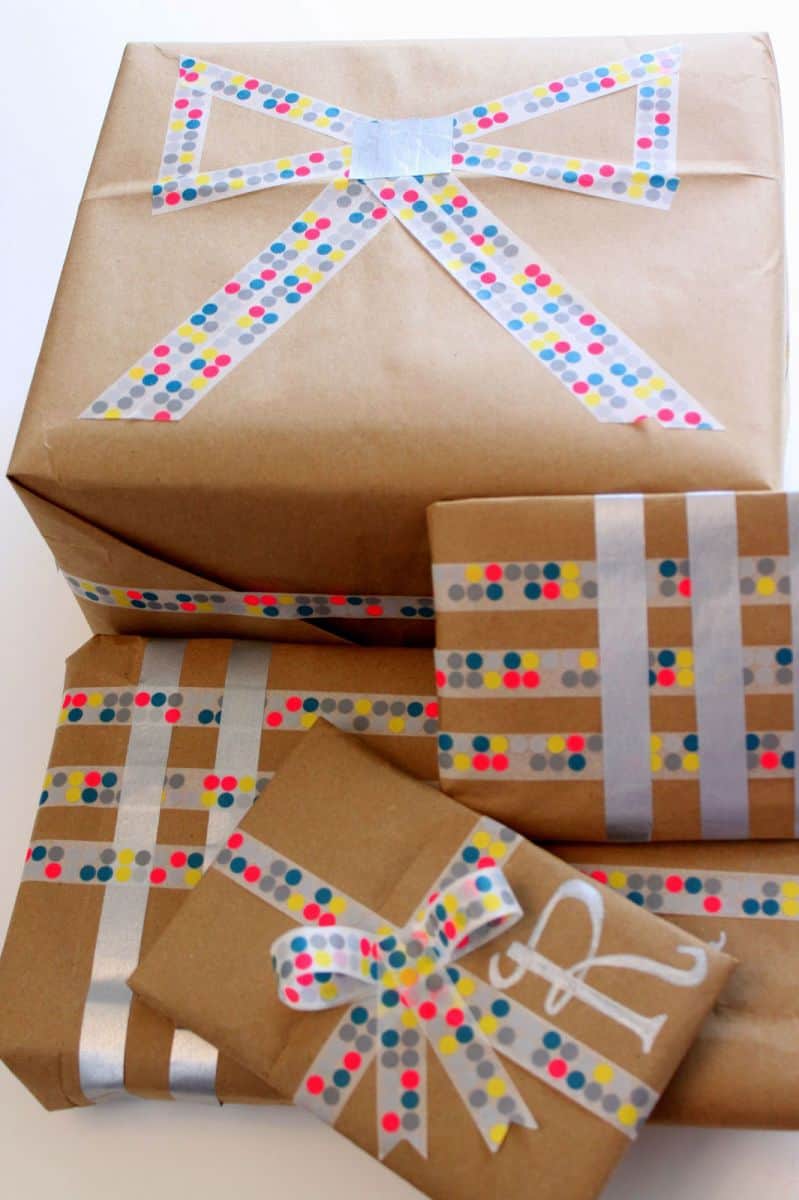 Make a Bow (via Doo-Dah!) No need to deal with extra bows and ribbons – make your own with washi tape instead.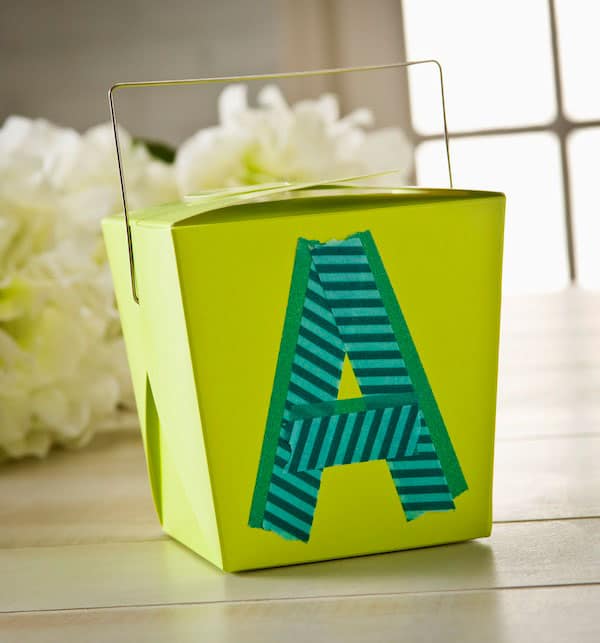 Monogram (via Washi Tape Crafts) Personalize your gift with a simple and pretty monogram.