Black Friday
, the biggest shopping day of the year, is this week and great deals from major big box retailes are well known. We love to feature unique, handmade artists though and there are so many talented ones on
Etsy
, the biggest marketplace for handmade goods.
This year, why not support small businesses and mix up your shopping with some handmade items? These 10 Etsy Black Friday deals offer discounts on kids' furnishings, toys, games and clothes so there's something for everyone.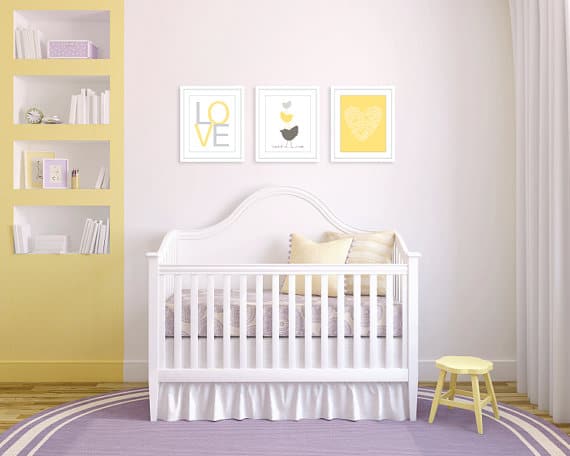 Modern Nursery Art Prints (Aldari Art) Many of the modern and playful art prints for kids and nurseries in this shop can be found for 20% off on Black Friday.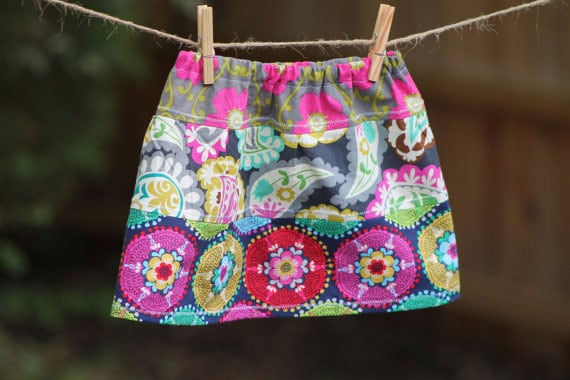 Playful Toddler Clothes (Elements of Lela) All pants are $10, skirts $9 and dresses $25 through Thanksgiving weekend only in this shop featuring playful toddler fashion.
Custom Ornament (What a Novel Idea) Turn your kid's art into a personalized ornament in this shop with 15% off your purchase until 12/3/13.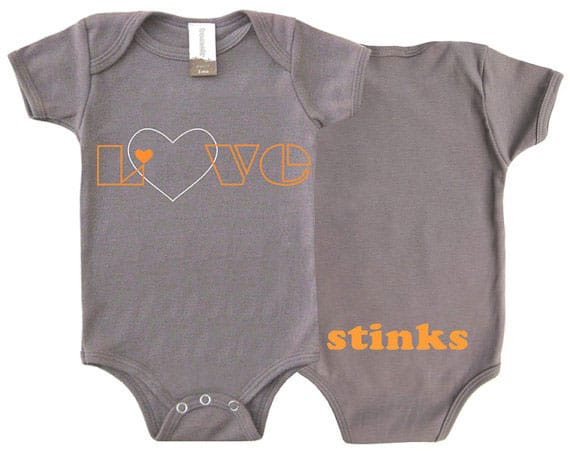 Hip Organic Kids' Clothes (Tomat) Enjoy 25% off these funky and hip organic cotton kid's tees, shirts and dresses through 12/1/13.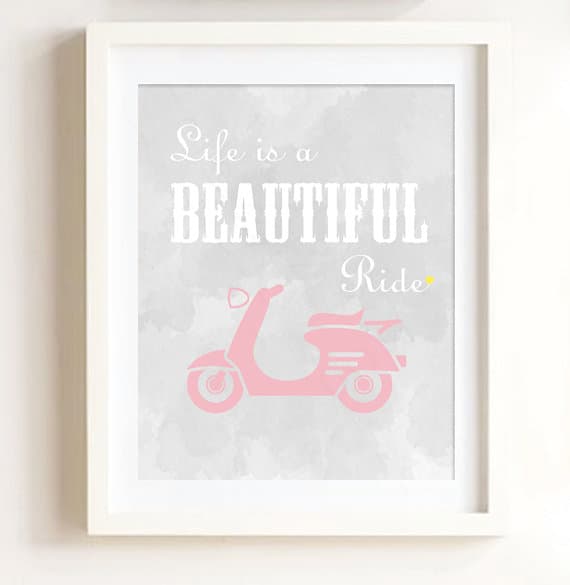 Nursery/Kids Room Wall Prints (Cheeky Albi) Save 15% until 11/30/13 on these whimsical prints and all other items featured in this shop.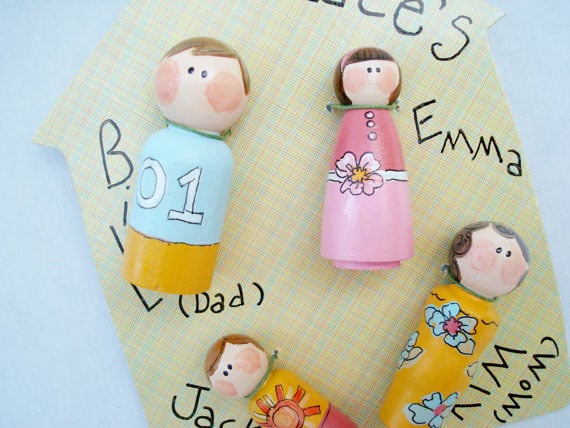 Cute Peg Families (The Painted Pine) These cute peg families (many other designs offered) would make great stocking stuffers and are 20% off through 11/30/13.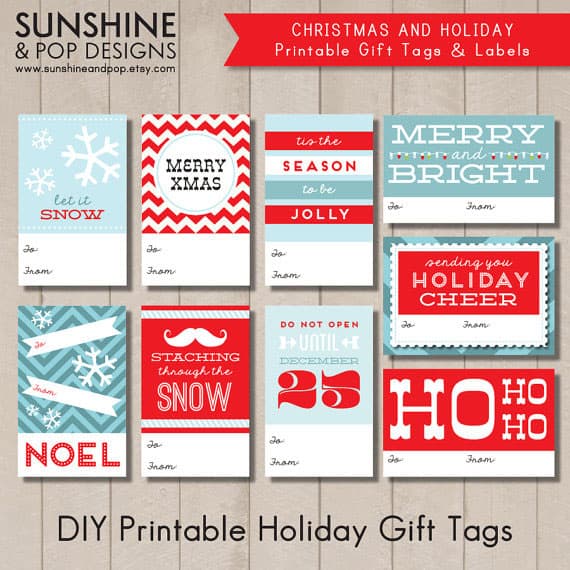 Fresh and Modern Holiday Tags and Labels (Sunshine and Pop) These tags are 30% through Cyber Monday. Many other printables are also offered for sale from parties to invitations.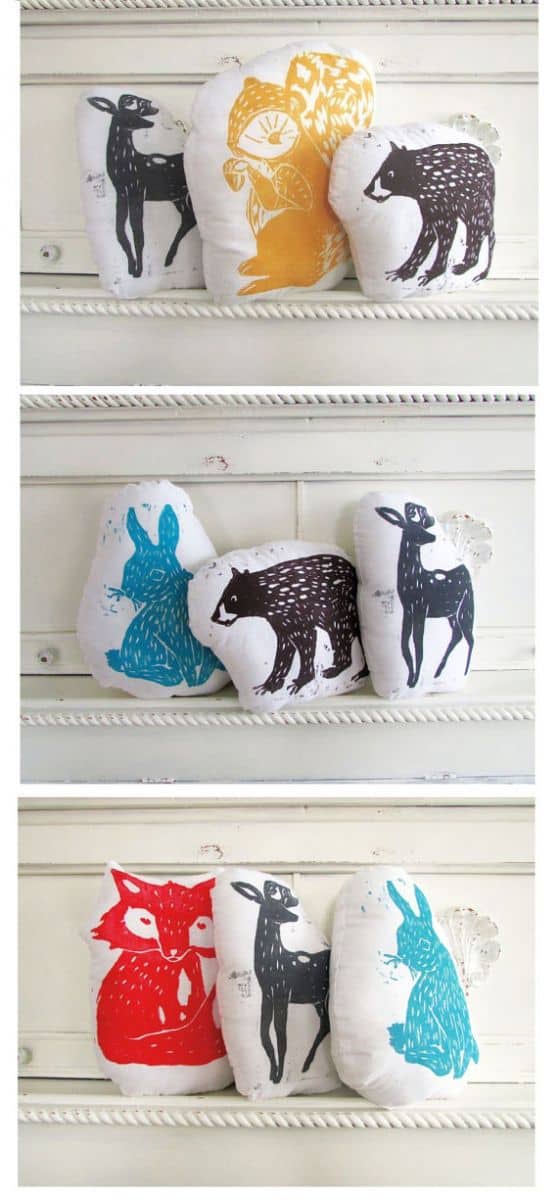 Hand printed Animal Pillows (Laura Frisk) This colorful set of 3 woodland animal pillows is 20% off and you can choose the color and animals.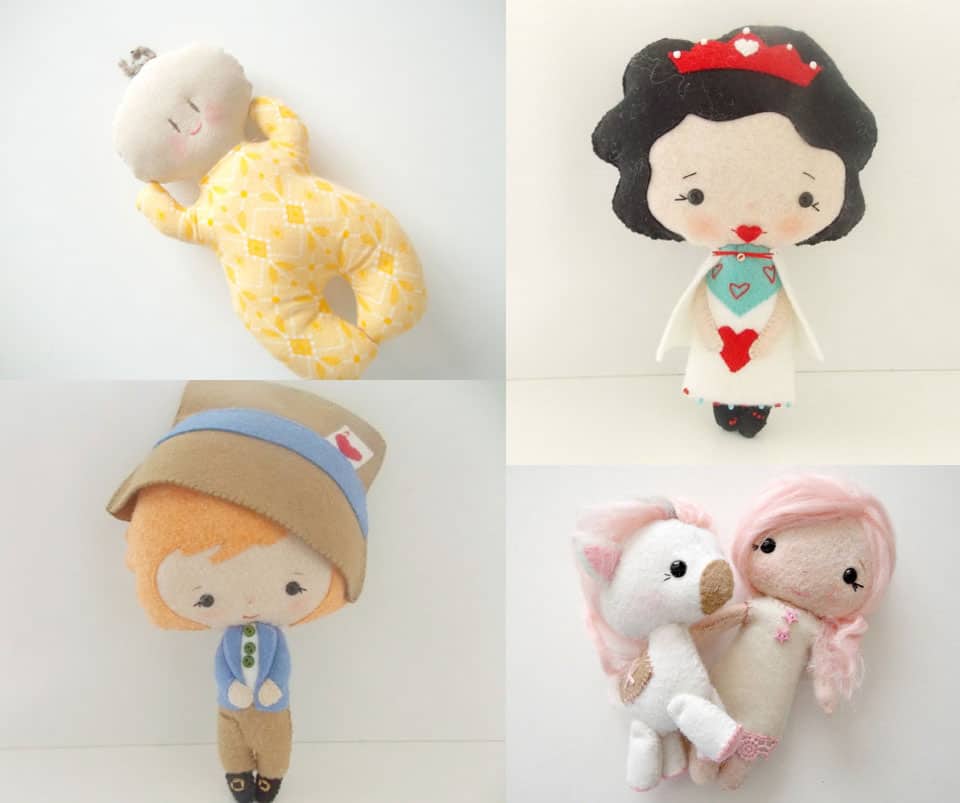 Plush Dolls (Plato Squirrel) These soft plush toys and dolls are offered at 35% off until midnight Saturday 11/30. Many other designs are offered.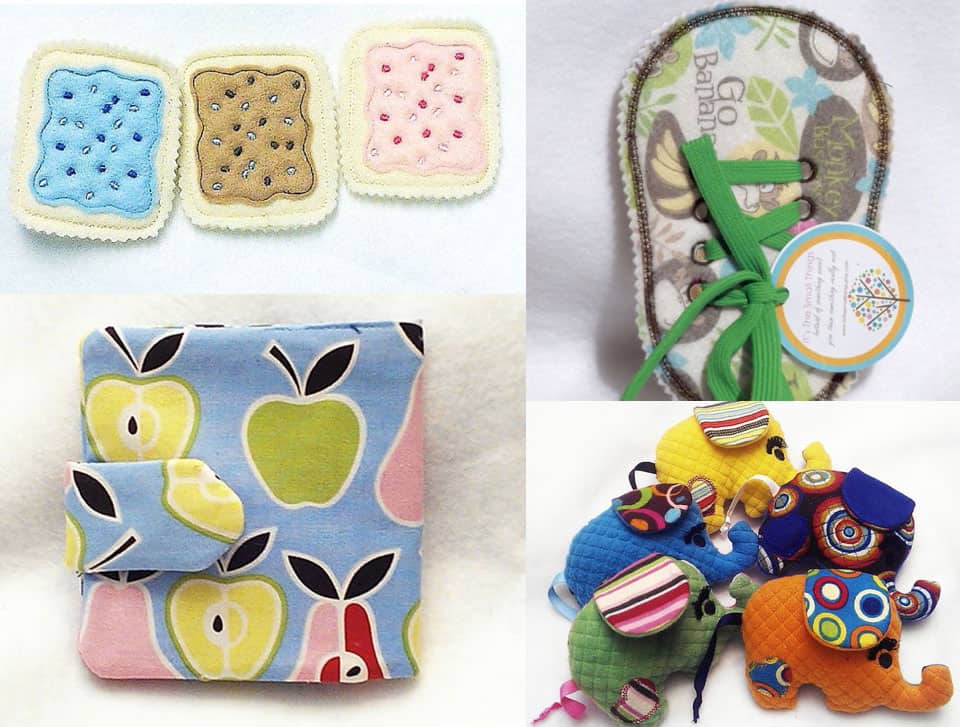 Eco-Friendly Toys and Games (It's the Small Things) Lots to choose from in this line of eco-conscious felt and fabric toys and games at 15% off on Black Friday.
For more holiday gift ideas see 8 Engaging Toy Games for Preschoolers and 25 Playful Holiday Gifts for Toddlers.