One of my kids' first arts and crafts activity was stamping. They love (and still do) dipping fun stamp shapes into various colored ink pads and stamping away. It can lead to a great quiet time activity with hardly any mess or fuss. It's easy enough to buy your own stamps, but why not try making your own? Here are 6 creative and simple ideas to DIY them. The bonus is being able to create virtually any shapes you want and also get the kids involved in some extracurricular crafting!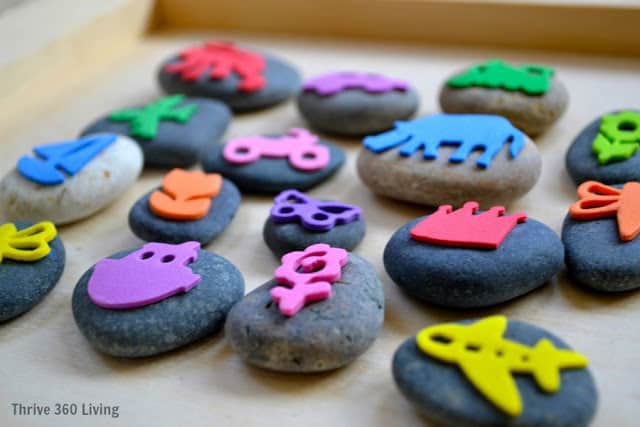 Rock Stamps (via Thrive 360 Living) If your kids have a big rock collection, don't let it stand idle. Refashion them into cool rock stamps they can easily make with foam stickers.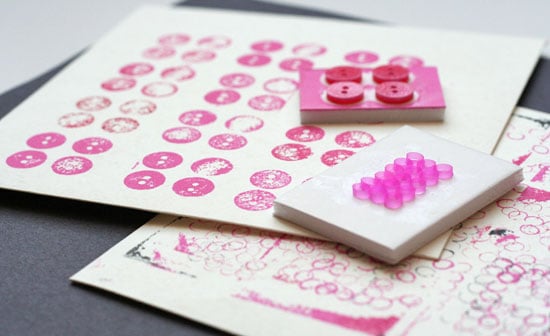 Printmaking Stamps (via Blissfully Domestic) This idea is so fun. Scavenge the house and gather cool shapes and bits and pieces of materials to create the most unusual stamping designs.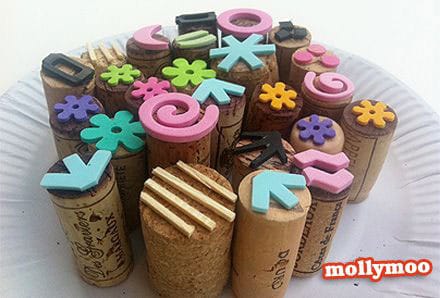 Cork Stampers (via Molly Moo) It seems corks aren't just good for keeping bottles closed up. They can also be used to make fun stamps with an easy, readily fashioned handle for little hands.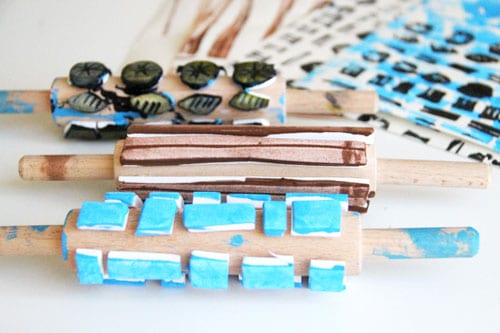 Rolling Pin Stamps (via Alisa Burke) Get the cooking utensils out and make some super fun patterns with this large format rolling pin DIY stamp. The pin is also easy for little ones to handle rolling back and forth.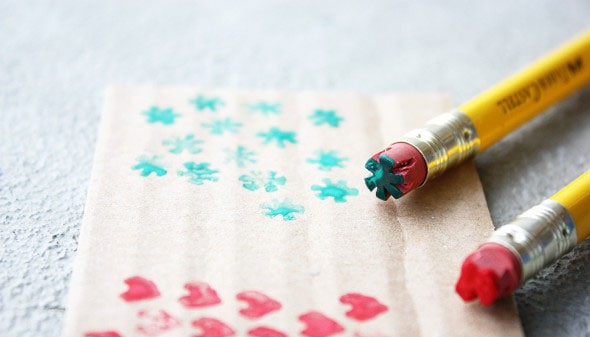 Pencil Eraser Stamp (Morning Creativity) My kids seem to get brand new pencils as party favors all the time. Not sure what to do with them? Here's a clever way to turn them into cute miniature stamps!
For more creative kids' craft ideas, see:
10 Creative Ways to Make a Puzzle

12 Dazzling Flower Crafts

12 Egg-Citing Egg Carton Crafts

10 Delightful Clothespin Crafts

12 Egg-Citing Egg Carton Crafts

8 Creative Paint Chip Crafts

10 Clever Ways to Play with Paper Straws