Dinosaurs! Once masters of the planet, these "terrible lizards" are stylishly commemorated in the clothes and accessories of our little ones. Who can resist our friend, the Tyrannosaurus Rex, with its tiny, short arms, or any number of other dinos with their distinguishing characteristics? Bring some of the prehistoric back with this selection of dino-themed apparel.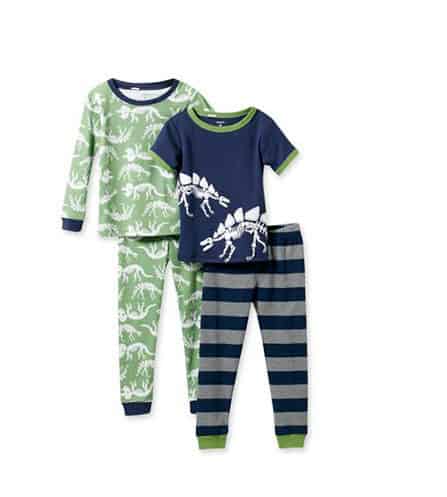 Dinosaur Pajamas $11.99. This thrilling pajama set features double the dino fun with two sets included – one short sleeved in blue and one long sleeved in green, both paired with long bottoms. Both sets feature dinosaur designs on them and get this – they also glow in the dark!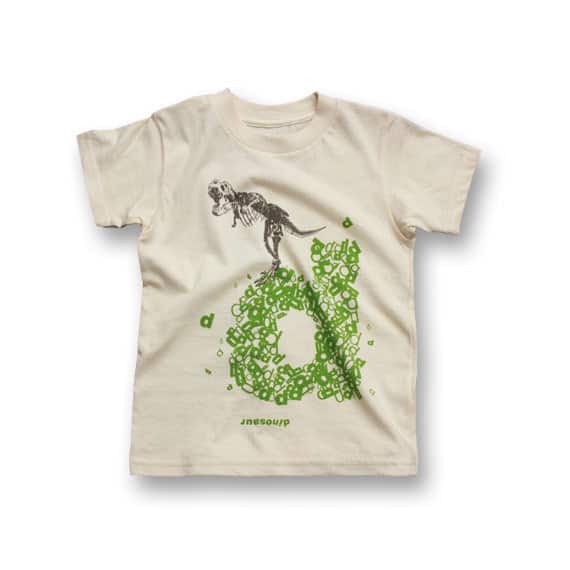 D is for Dinosaur Tee $24. 100% organic, unbleached cotton as well as a tagless design make this tee a soft and comfortable item to wear. The design is printed using water-based inks and features an alphabet design, complete with the word printed upside down on purpose so the child wearing the shirt can read the word.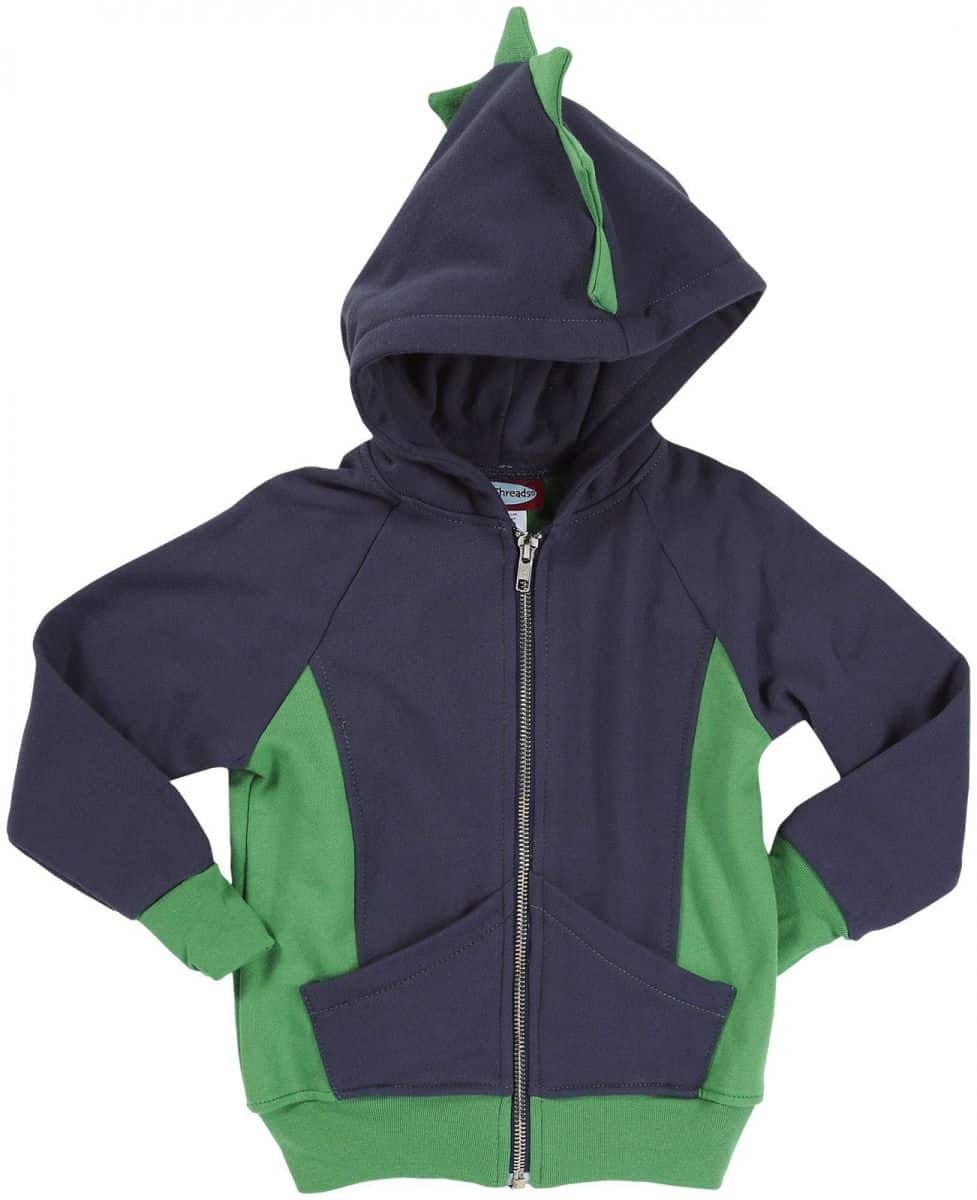 Dino Hoodie $37. For outerwear, this navy blue and green zippered hoodie does a great job disguising your little one in dinosaur garb. The hood and back feature scales that go all the way down to the little stubby tail at the bottom of the back. Once the hood is up, your little one will be in full dino mode.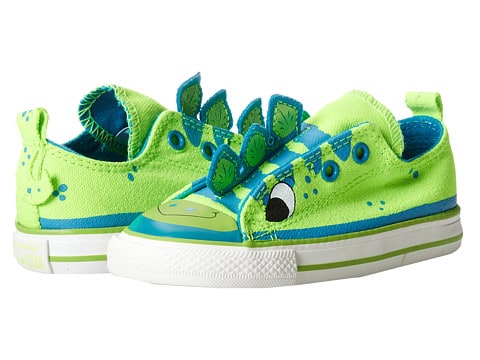 Dino Converse $28.99. Chuck Taylor sneakers from Converse are timeless classics and now your child can participate with this dino-themed pair, complete with eyes, scales, and tail. The uppers are durable canvas in Converse tradition, paired with rubber midsole and outsole.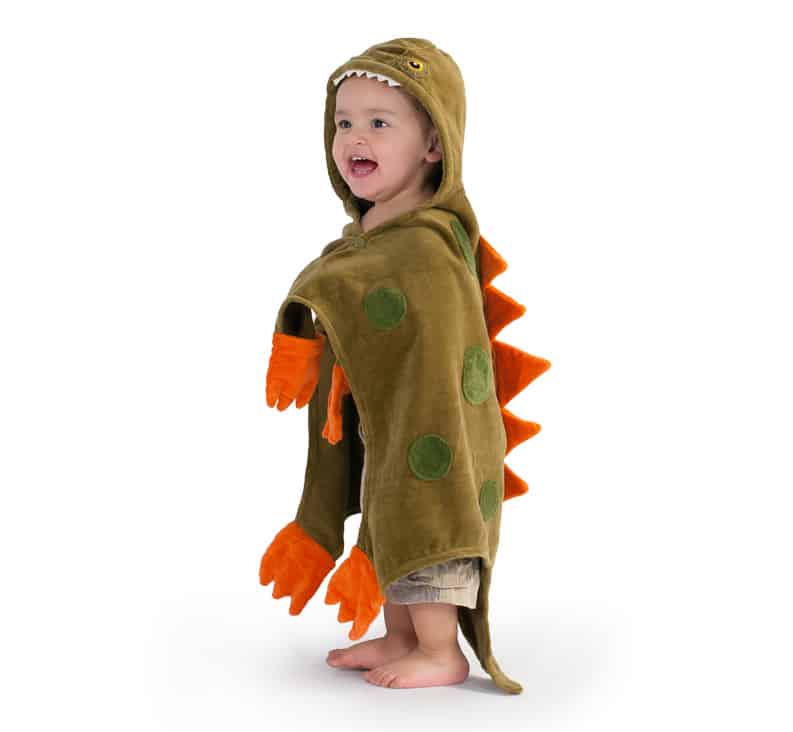 Dinosaur Towel $38. This hooded towel will spice up bath, pool, and beach time alike. When worn, this hooded cotton towel is distinctly dino-mite, with hood and also hand pockets that are the dinosaur's upper limbs.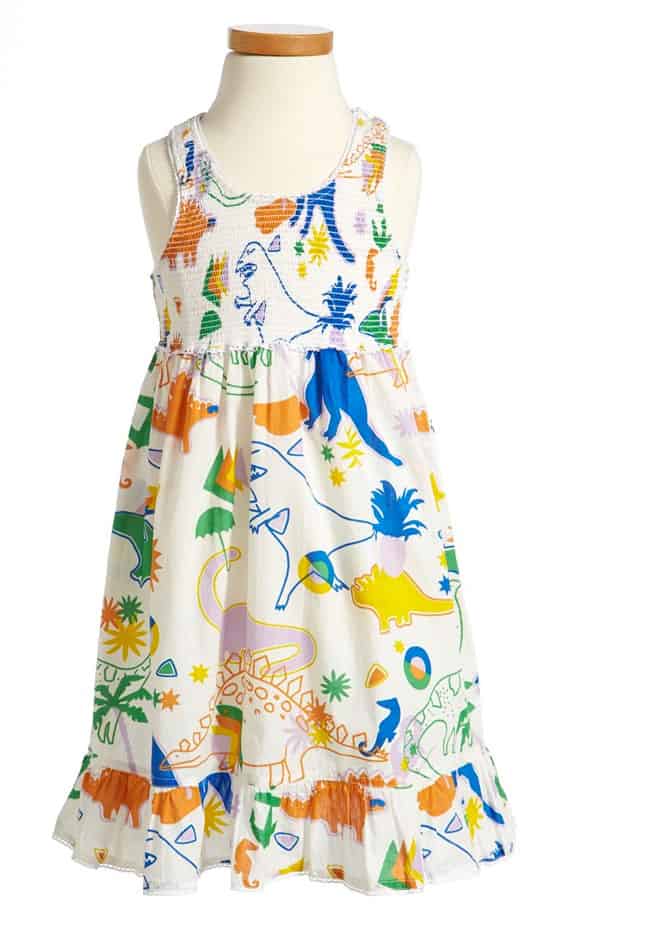 Dinosaur Dress $112. Who says dinosaurs are for boys? This stylish cotton-spun dress with ruffled hemline by designer Stella McCartney shows how dinos can be flirty and chic at the same time.
For more dino fun, check out 8 Thrilling Dinosaur Crafts.