Terrariums seem to be the rage these days. They're actually quite easy to put together, requiring only a few simple materials.
I hosted a terrarium party a while back for moms and kids. Moms made larger terrariums and kids made tiny, jarred terrariums. We placed miniature princess figurines in our terrariums, but you could use any small characters.
The kids had so much fun placing and arranging the soil and plants into their jars. If you take good care of your plants, they can last quite a while- ours are still growing after several months!
Mini Terrariums – Materials Needed:
1. Mini jars
2. Potting soil
3. Activated carbon (this keeps the terrarium from getting smelly)
4. Moss (optional – makes your miniature landscape look lush and green)
5. Gravel rocks (optional – these provide a decorative touch)
6. Assorted succulents
7. Plastic figurines (optional)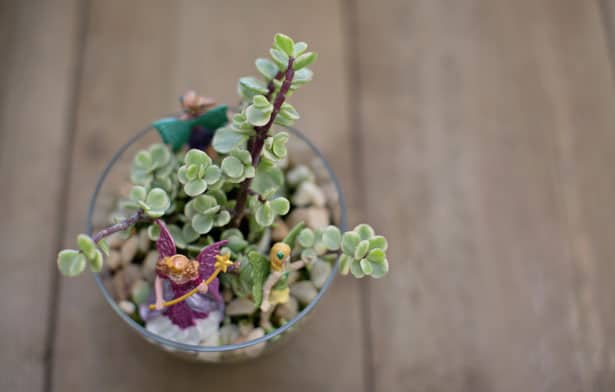 Steps:
1. Mix potting soil and carbon together. We used a ratio of about 2/3 soil to 1/3 carbon.
2. Add your succulents. Only one was needed in each of the mini-jars.
3. Place more soil around the plants.
4. Place moss over and around the plants (optional).
5. Add rocks (optional).
6. Place your figurine inside.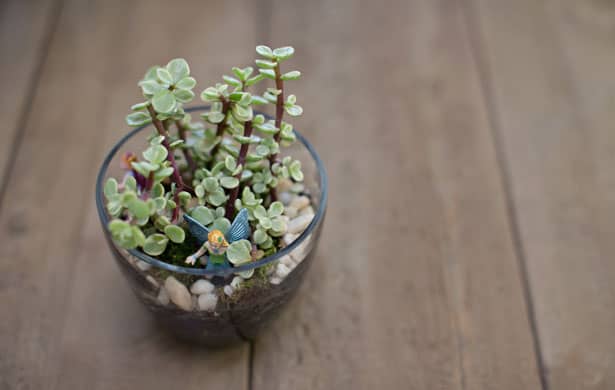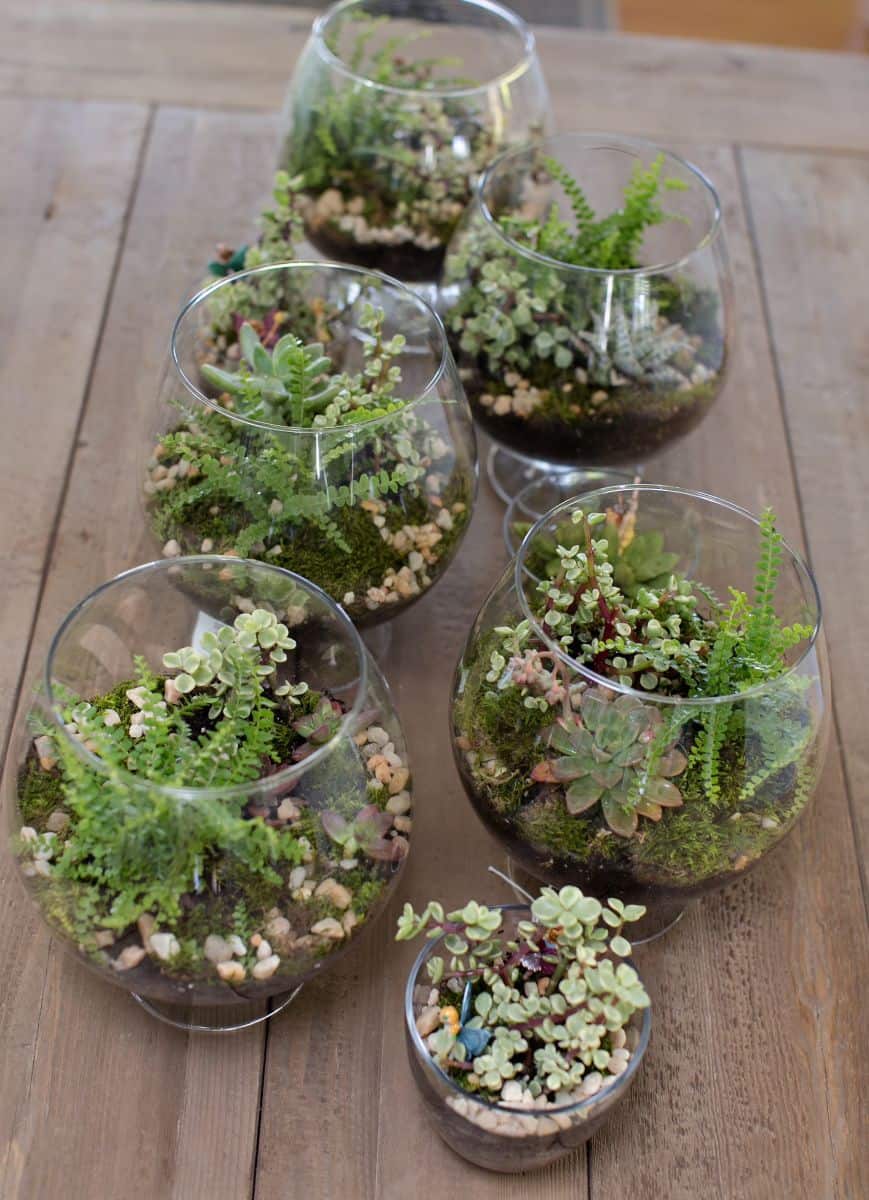 Here's a close up of the larger sized terrariums.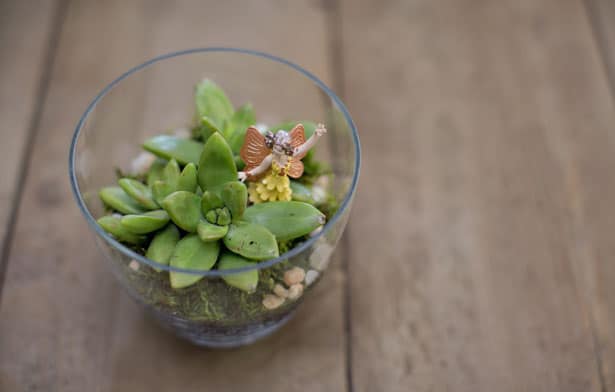 Aren't the mini ones so cute and darling? Have you ever made a terrarium? Please share your tips!