I'm determined to try and come up with a method for meal planning so I stop scrambling for last minute grocery trips and asking myself the perpetual question "what's for dinner tonight." I know intuitively that meal planning often leads to saving time, money and serving healthier meals. These 5 simple menu planning tips will hopefully help you organize and strategize your family's meals and keep you sane around dinner time.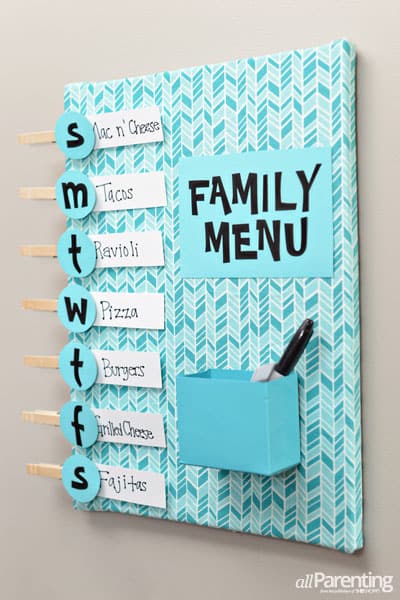 Menu Planning Board (via All Parenting) This chic menu planning board keeps all your favorite meals in one handy place so you can see at a week's glance what's for dinner.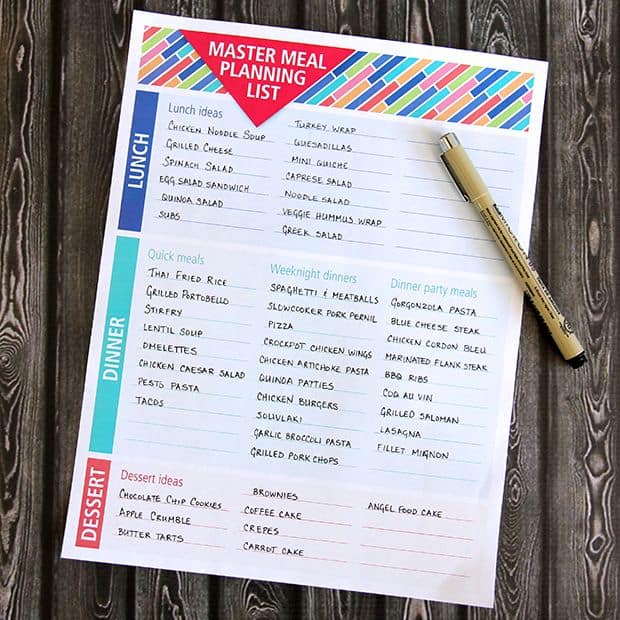 Master Meal Planning List (Dabbles & Babbles) I often find myself rotating through my favorite meals and this free printable master sheet is just what I need to keep all my favorite meal ideas in one place.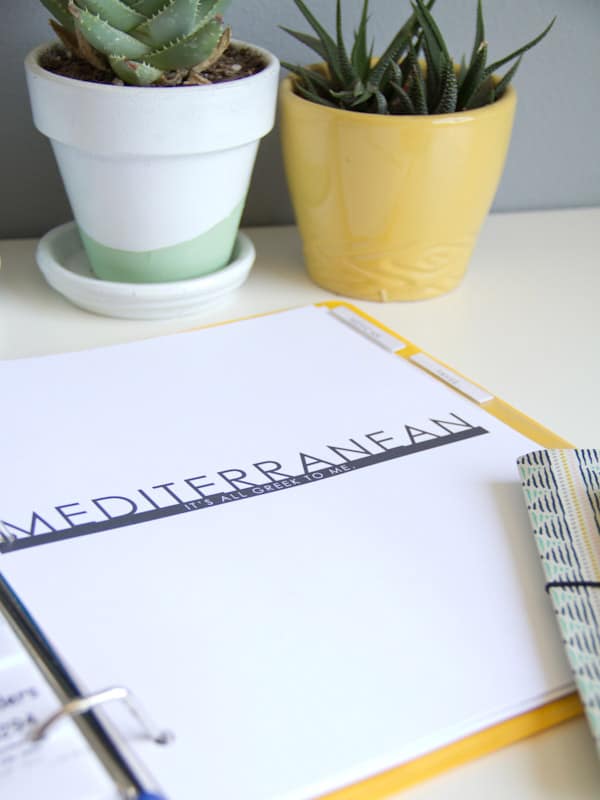 Take-Out Menu Organizer (via Lovely Indeed) Admit it, we all have that one drawer stuffed full of take-out menus that drives us crazy. Banish the mess and replace it with a neat binder filled with organized tabs by cuisines with these helpful free templates.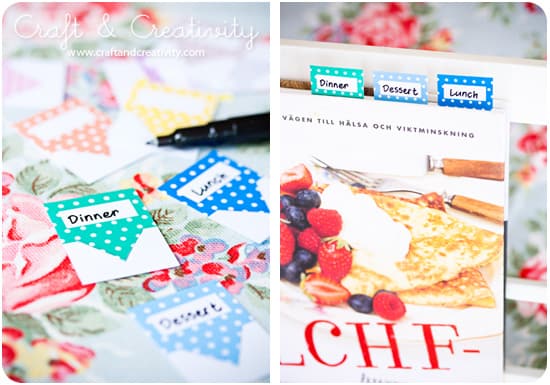 Cookbook Markers (via Craft and Creativity) Keep track of your favorite cookbook recipes with these cute printable bookmarks.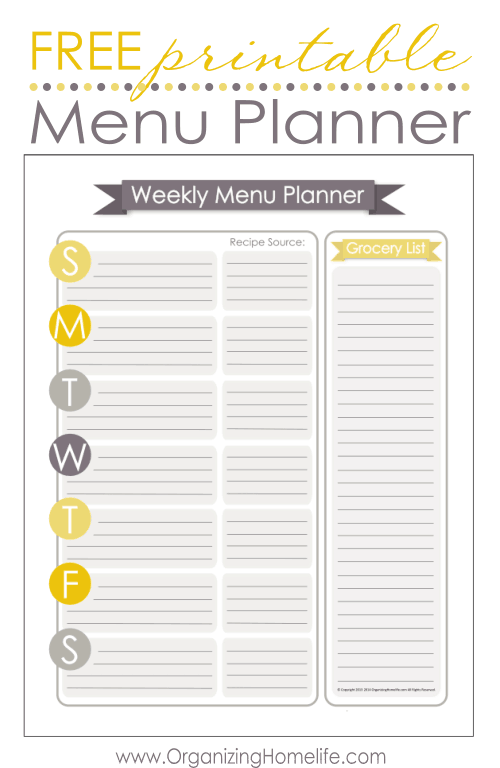 Printable Weekly Planner (via Organizing Home Life) I like how this printable meal template includes recipe source and grocery list on the side so you have everything you need in one quick glance.