Low height stools are a great seating option for little ones. They allow for ease of movement and can also function as step stools for reaching those higher up areas, like sinks and counters. Plus they can be moved easily by children. Finding kid-friendly furniture doesn't have to clash with your sense of style. Here's a collection of cool stools for modern dwellings that are both stylish and functional in use.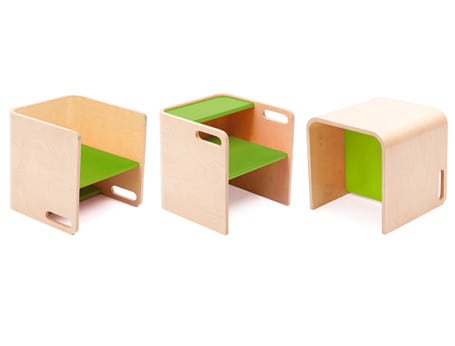 Bloom Pogo 3-In-1 Step Stool $89. The Pogo is a triple-functional stool with a couple of different platforms built into it. Turn it one direction, and it's a step stool. Turn it another way, and it's a toddler seat or a toddler-sized table!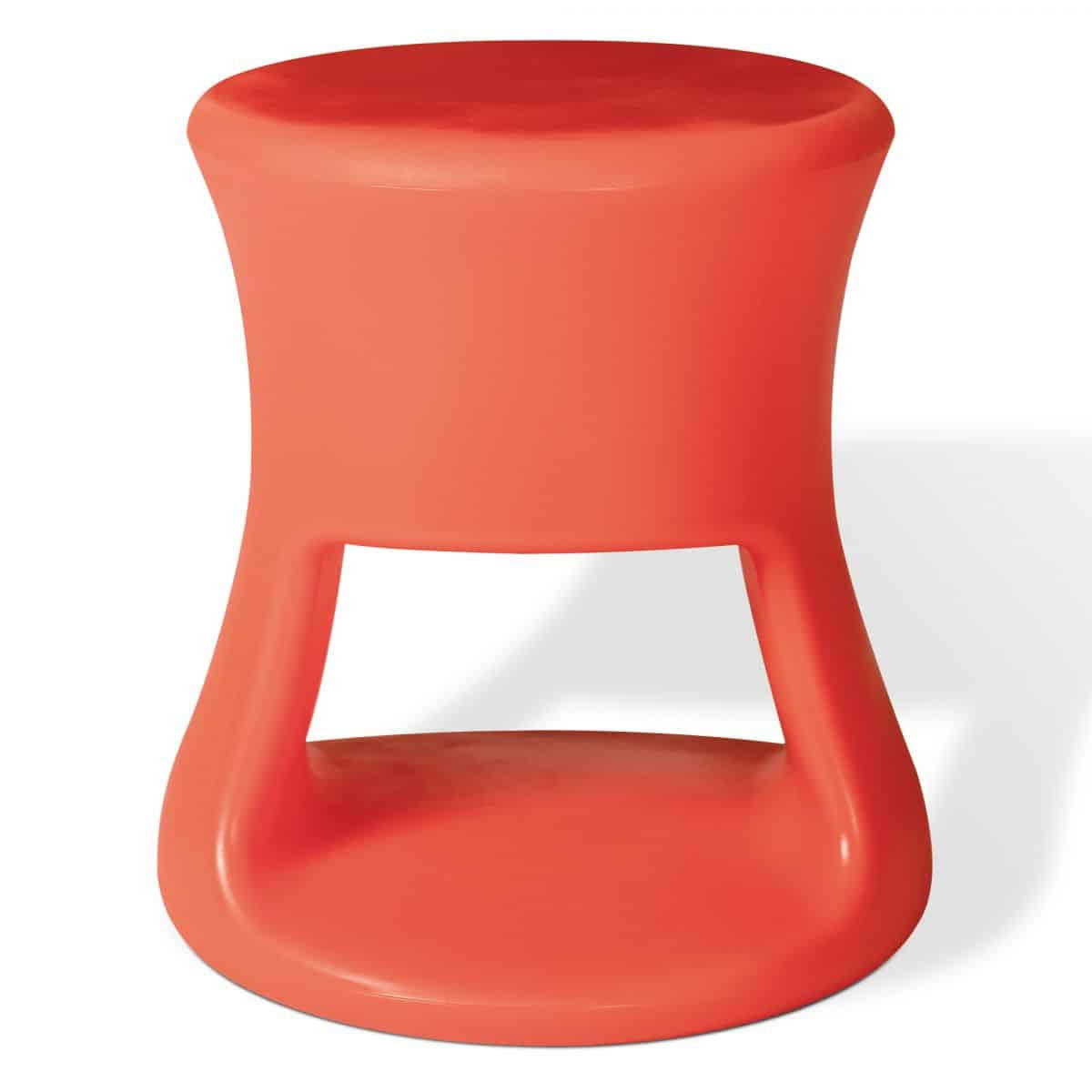 Offi Tiki Kids' Stool $89. Inspired by the Tiki stylings of the 1960's, these contemporary stools are great additional seating options for children who are old enough to sit without being buckled.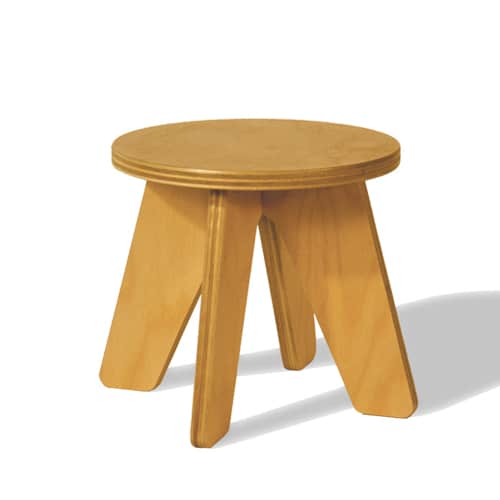 Aero Kids' Stool $65. This stool features clean, modern lines with four angled legs that support a round seating area. The Aero is available in three wood finishes: white, blonde, and cocoa, and is made in the U.S. from eco-friendly, sustainable materials.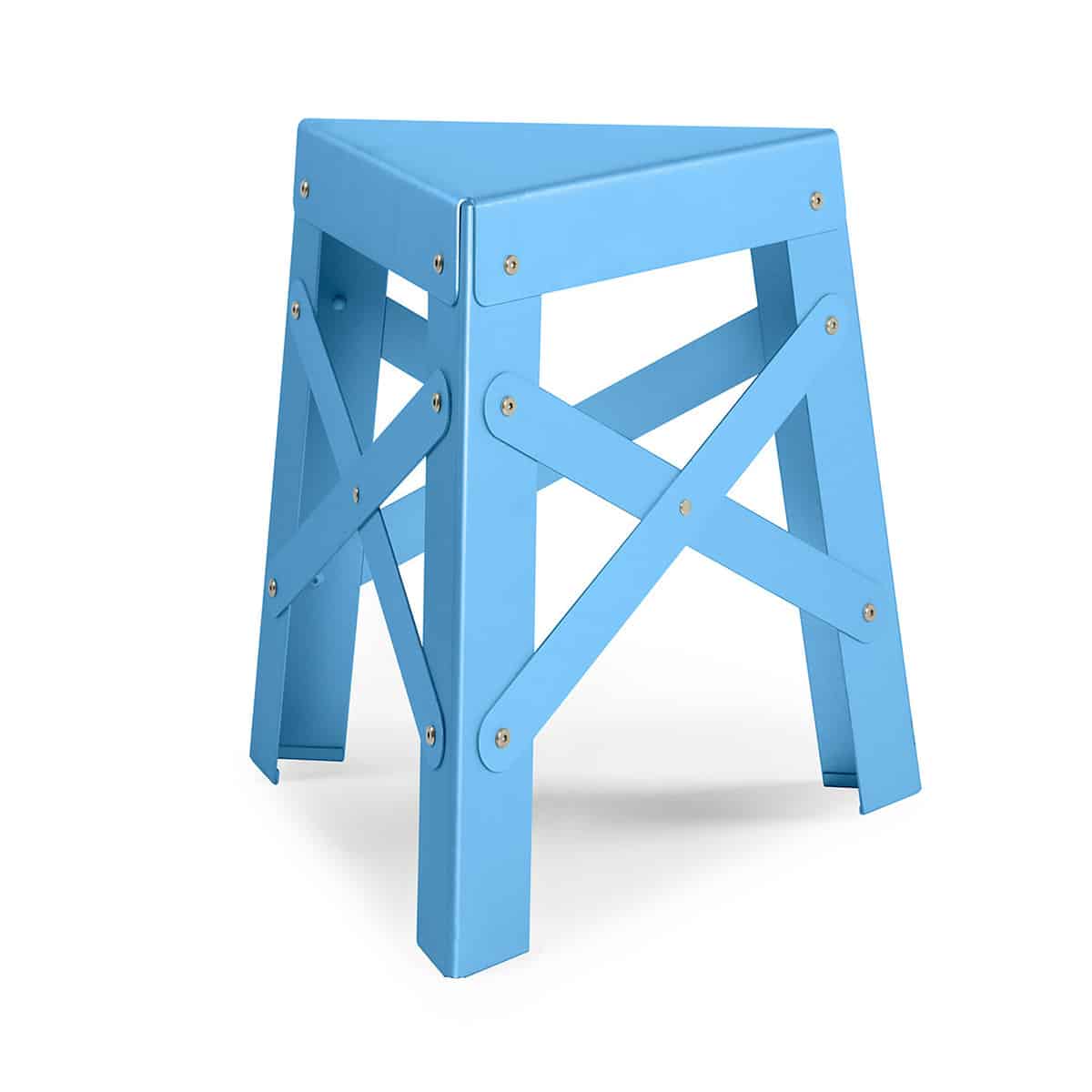 Eiffel Kids' Stool $150. This stylish stool is made from environmentally friendly recycled aluminum with the dual features of being both lightweight and durable. The Eiffel is available in white, red, blue, and yellow.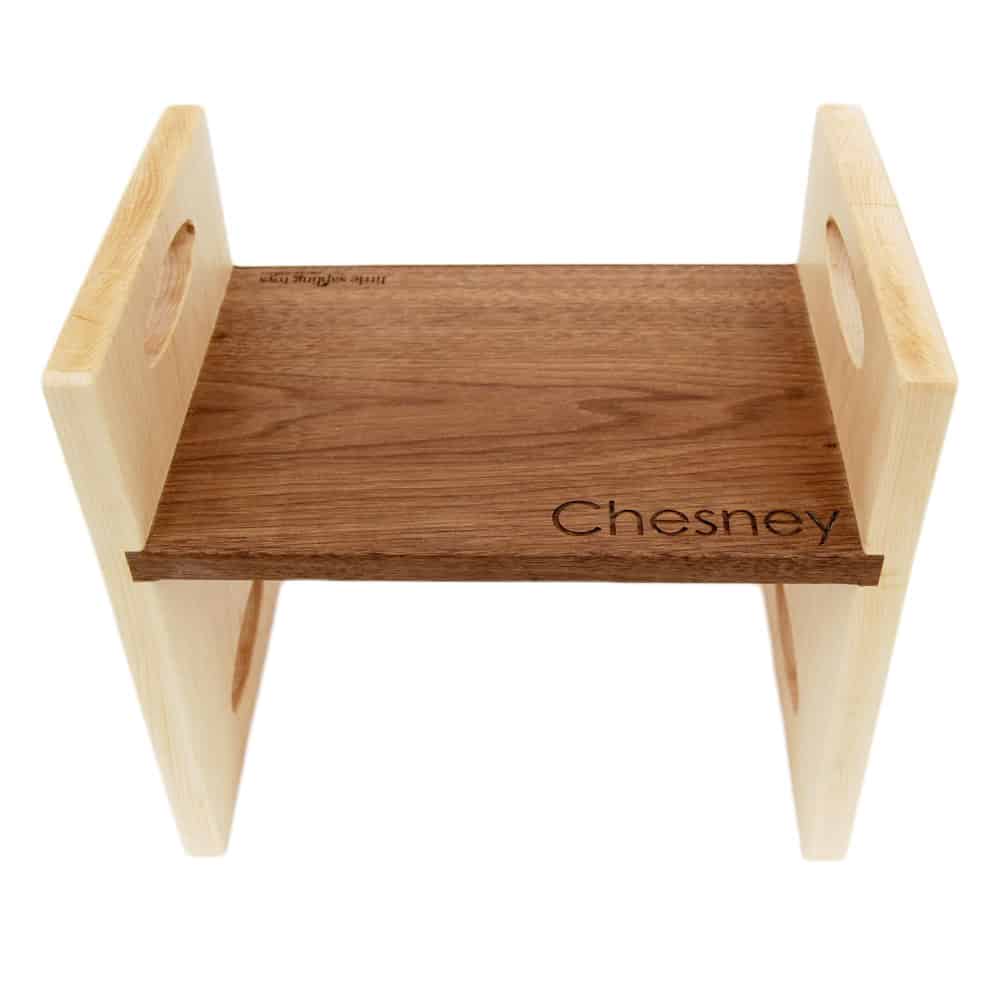 Little Sapling Toys Modern Step Stool $54. This personalized stool is handcrafted from solid maple and walnut wood for a nice two-tone look, but only weights four pounds so children can easily move it around. For every toy purchased, Little Sapling Toys plants a tree through Trees for the Future – how great is that?
For more modern home furnishings for kids, see:
7 Modern Toddler Beds

10 Stylish Kids' Bookcases

5 Kids' Chevron Room Accessories

6 Modern Kids' Tables and Chairs

6 Trendly Kids' Rockers

8 Modern and Stylish Kids' Chairs.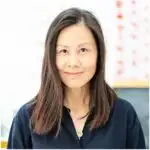 Agnes Hsu is a mom of three and has been inspiring parents and kids to get creative with easy activities and family friendly recipes for over 10 years. She shares her love for creative play and kids food to her 2MM+ followers online. Agnes' commitment to playful learning and kindness has not only raised funds for charity but also earned features in prestigious nationwide publications.