My daughter recently starred in her first play at school and she was a constellation. The play was about the planets and Mother Earth and so I was tasked in a very short time to put together a star-themed costume.
Here's a quick DIY using fabric paint and glitter that turned out nicely and is something I can definitely see my daugther wearing long past the play.
Since she was a constellation, I stuck with a black and silver color palette, but you could really use any color of your choosing.
DIY Star Glitter Tee – Materials
– Star stencil
– Fabric paint (such as these)
– Fabric glitter (like this one)
– Plain color t-shirt
– Small paint brush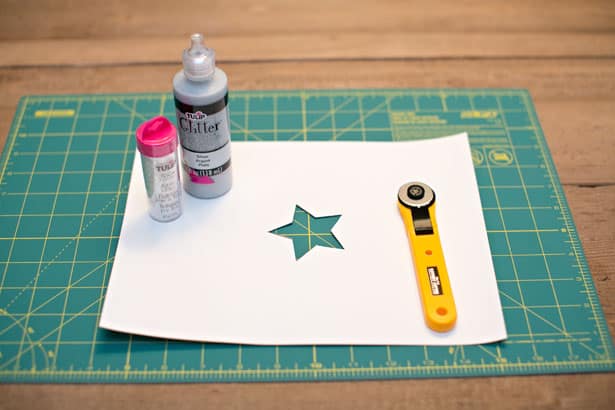 Steps:
1. If you don't have a star stencil, you can find an image online, size it down, and print out on cardstock as I did. Note the fabric paint over time makes the cardstock a bit wet which impacts how sharp the edges look on your stencil, so you may want to have two stencils printed out.
2. Determine where you want your shapes on the shirt. I used coins to lay out the pattern over the shirt as an easy reminder.
3. Paint fabric paint over the stencil, then sprinkle fabric glitter over it. Repeat.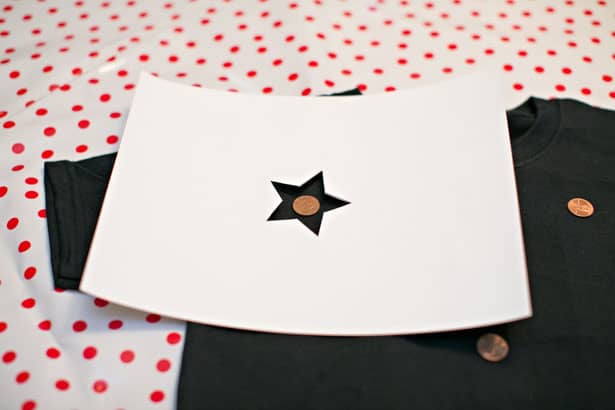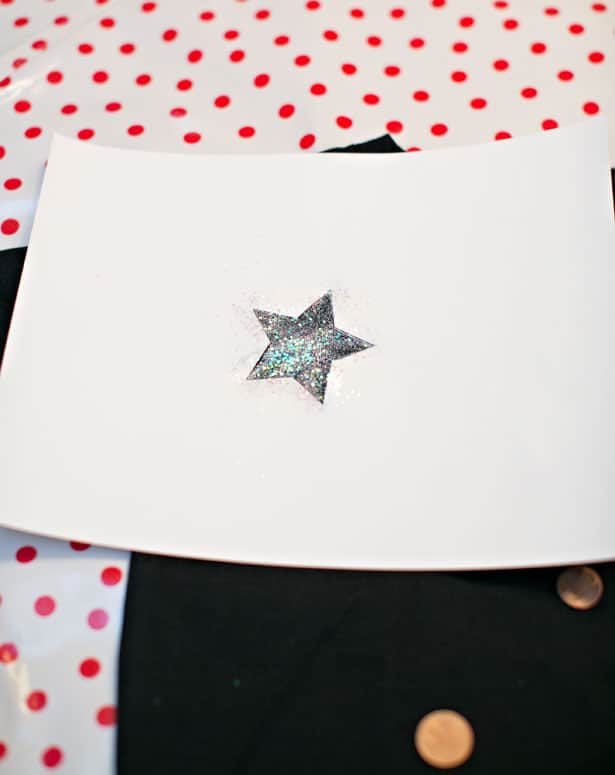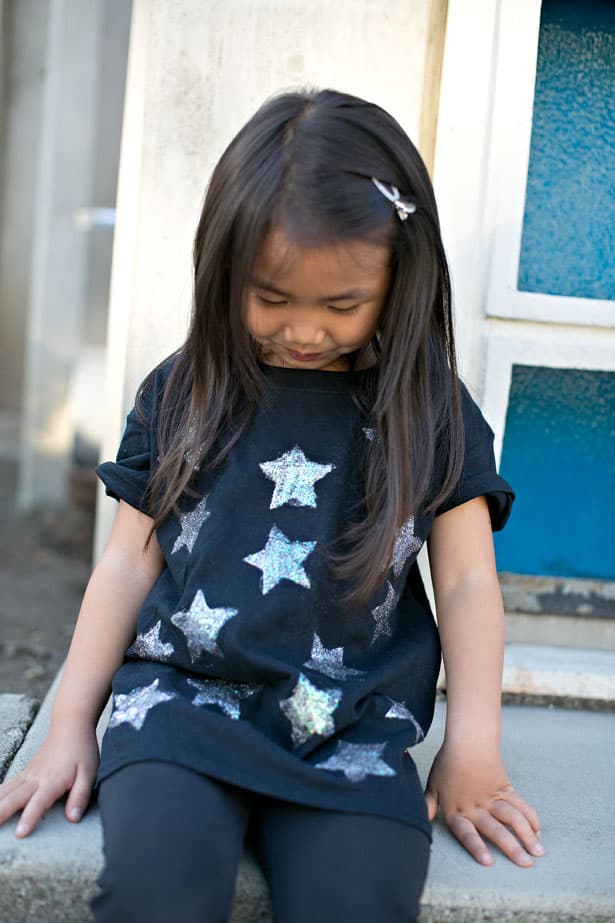 This easy project took 5 minutes once the materials were laid out. My daughter loved the shirt and it was a hit at the play!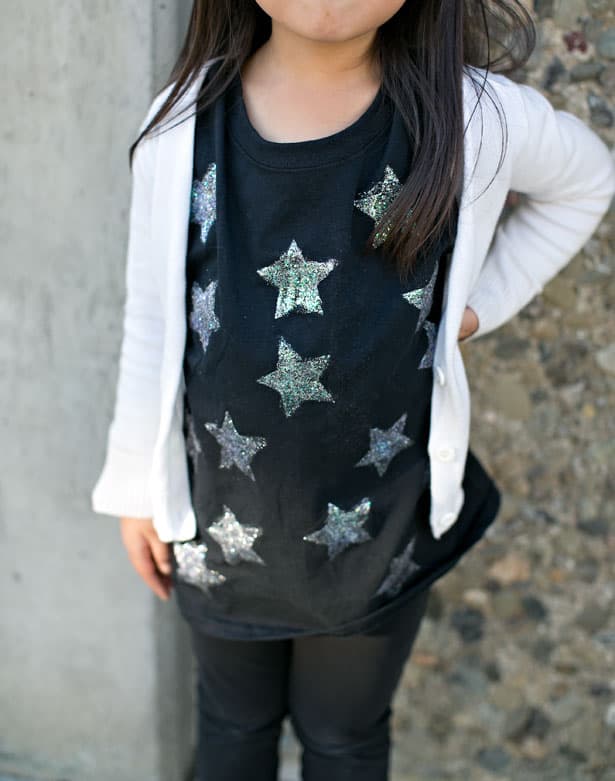 You could make so many fun designs with various shaped stencils with fabric paint and glitter – the options are endless with all the colors available. Making and "designing" clothes with your kids is also a fun way to get them involved in styling their own look and makes them proud of what they wear!
For more handmade apparel ideas, see 5 Easy Ways to Make a Girl's Dress, 5 Easy DIY Baby Leggings, 5 Fun and Fab DIY Girls' Skirts, and 5 Simple and Enchanting DIY Tutus.
______________________________________________________________________________________________________

Disclosure: Some of the links in the post above are "affiliate links." This means if you click on the link and purchase the item, we will receive a small affiliate commission. Regardless, we give our promise that we only recommend products or services we would use personally and believe will add values to our readers.