Give your little ones their own tree to decorate this year. There are so many simple ideas, from easy paper circles, felt, or even trees made with recycled bottle caps or paper. These easy Christmas tree crafts are a fun way to celebrate the upcoming holidays with your kids. They'll love seeing their tree on display to spread holiday cheer through the home!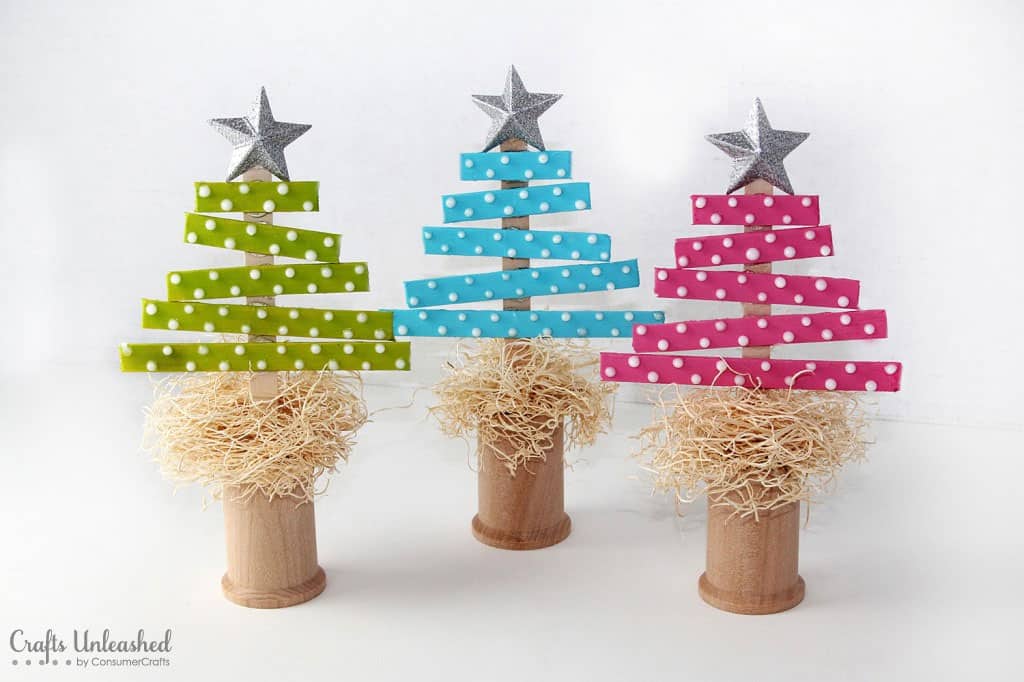 Craft Stick Trees (via Crafts Unleashed) Cute and modern trees made from craft sticks add bright pops of color.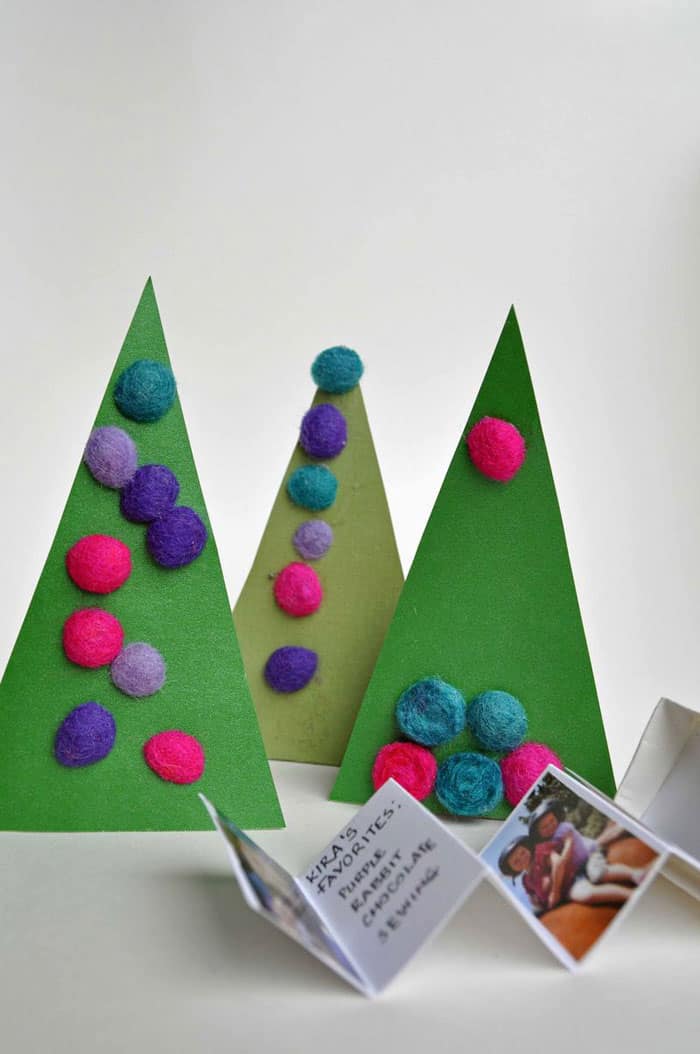 Christmas Tree Photo Holders (via Curly Birds) Behold, these Christmas paper trees have a special, meaningful photo box behind them.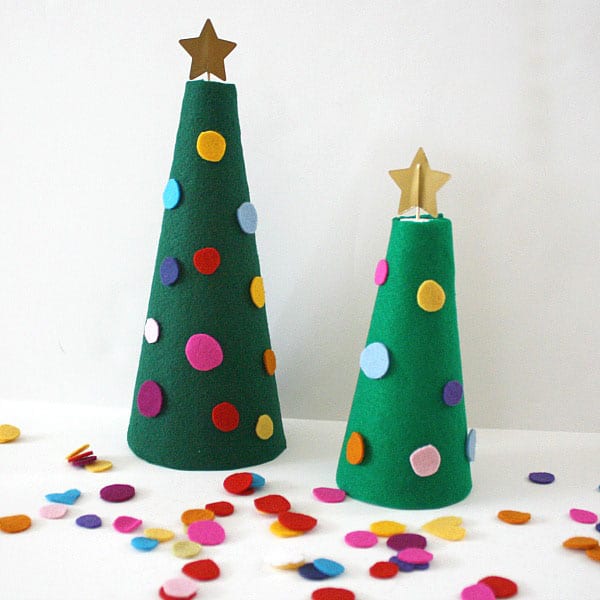 Felt Trees (via Buggy and Buddy) Kids will love decorating this cute tree multiple times over!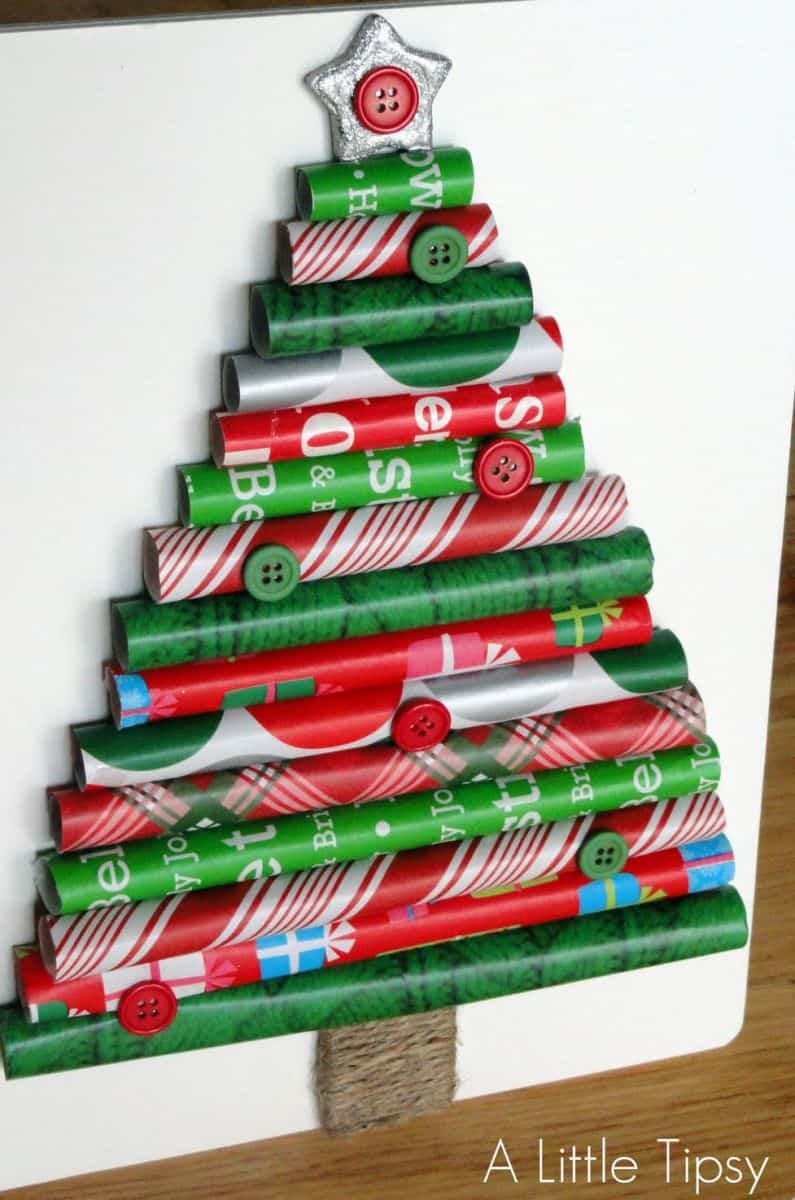 Wrapping Paper Tree (via A Little Tipsy) Rolls of wrapping paper create a fun pop out Christmas tree.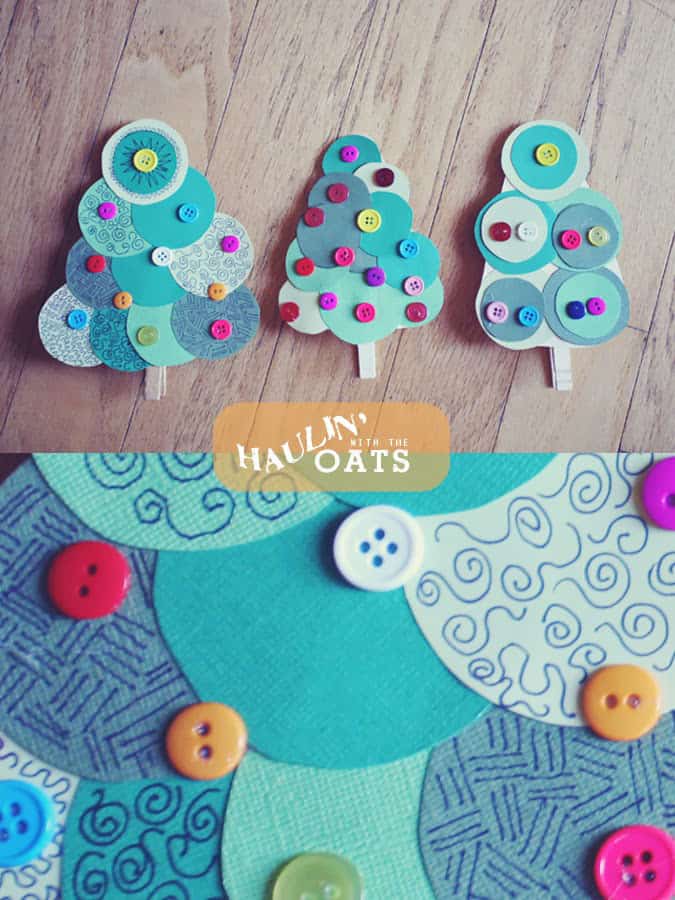 Circle Paper Tree (via Haulin' With the Oats) Pretty paper and buttons make a simple tree craft that kids can customize.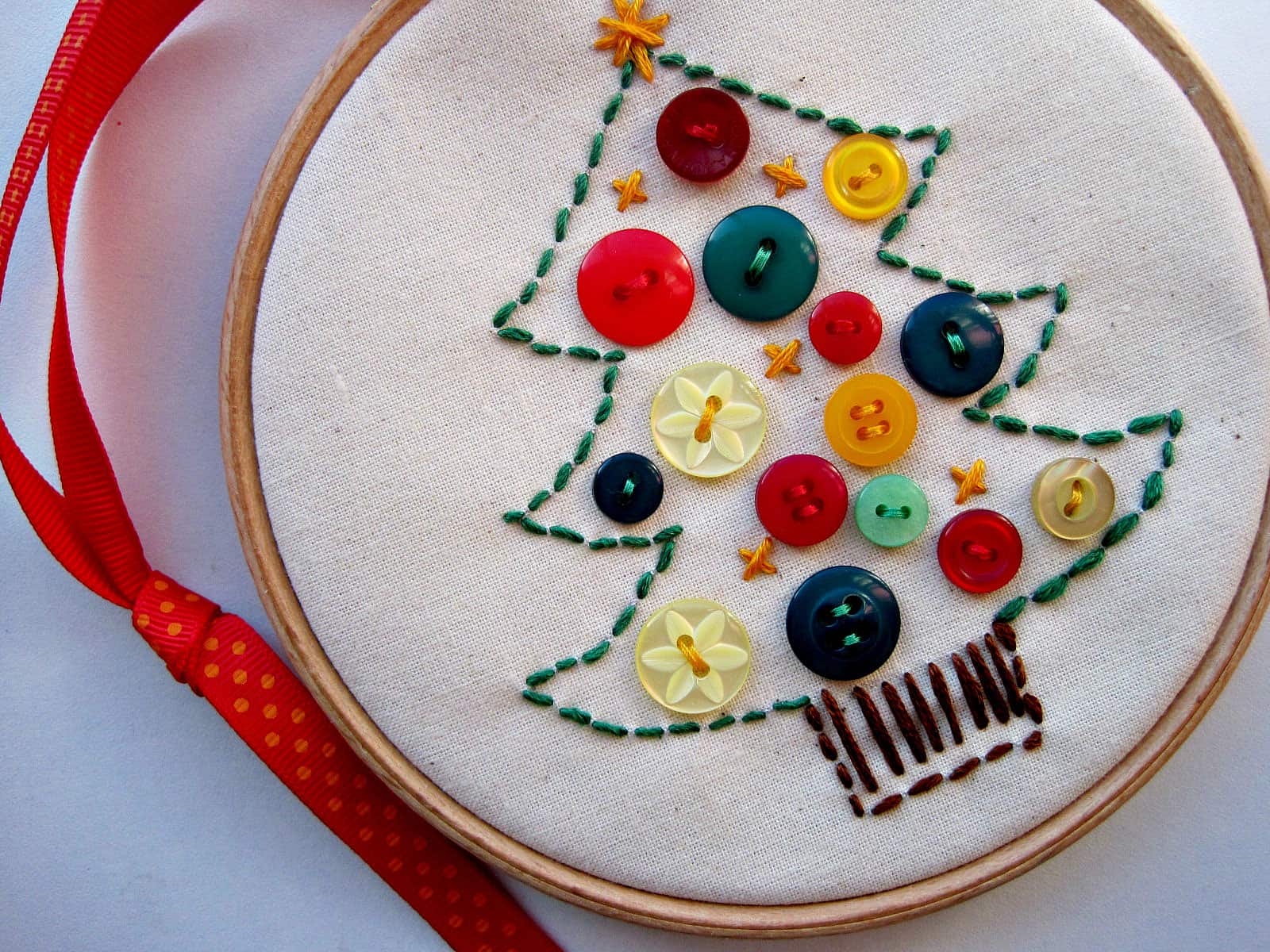 Embroidery Hoop Tree (via Julie Rose Party Co.) Get younger kids interested in sewing buttons with these pretty tree stitched hoops that can be saved as keepsakes for future holidays.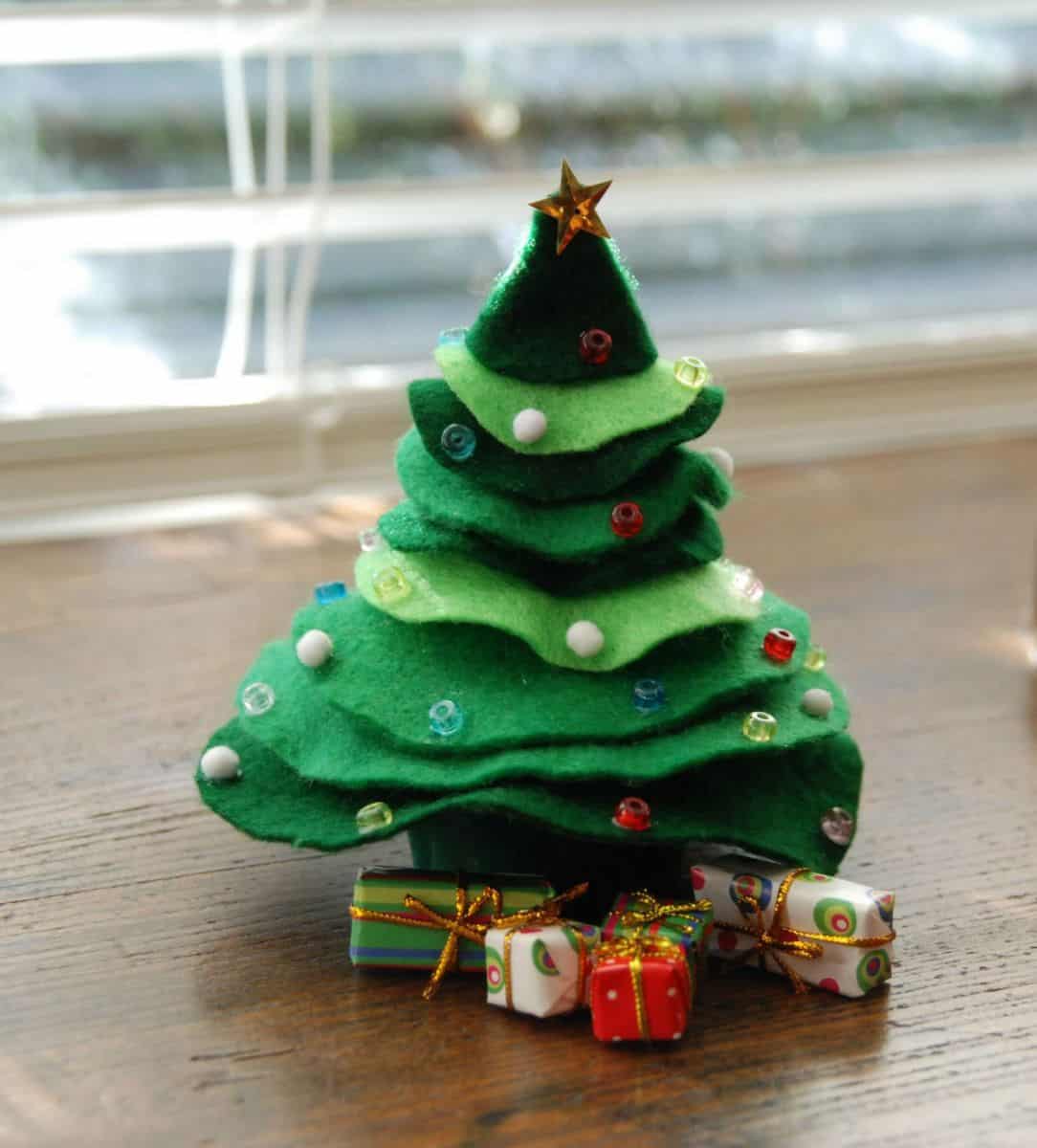 Mini Felt Tree (via That Artist Woman) A cute tree made with help from a favorite household items – the paper tube roll.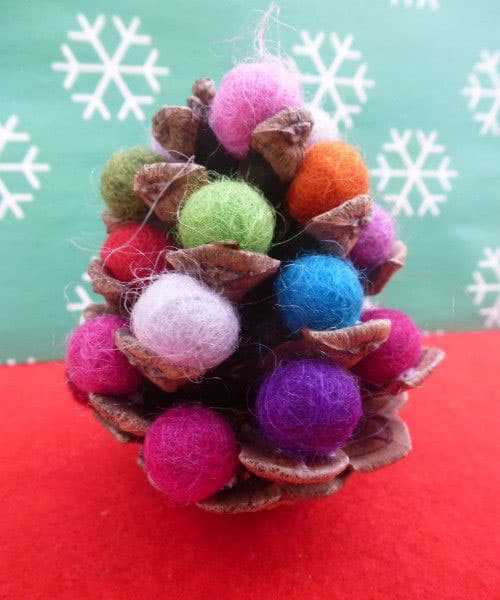 Felt Ball Pine Cone Tree (via Netmums) Dotted with colorful felt balls, these pine cone trees are easy for little ones to put together.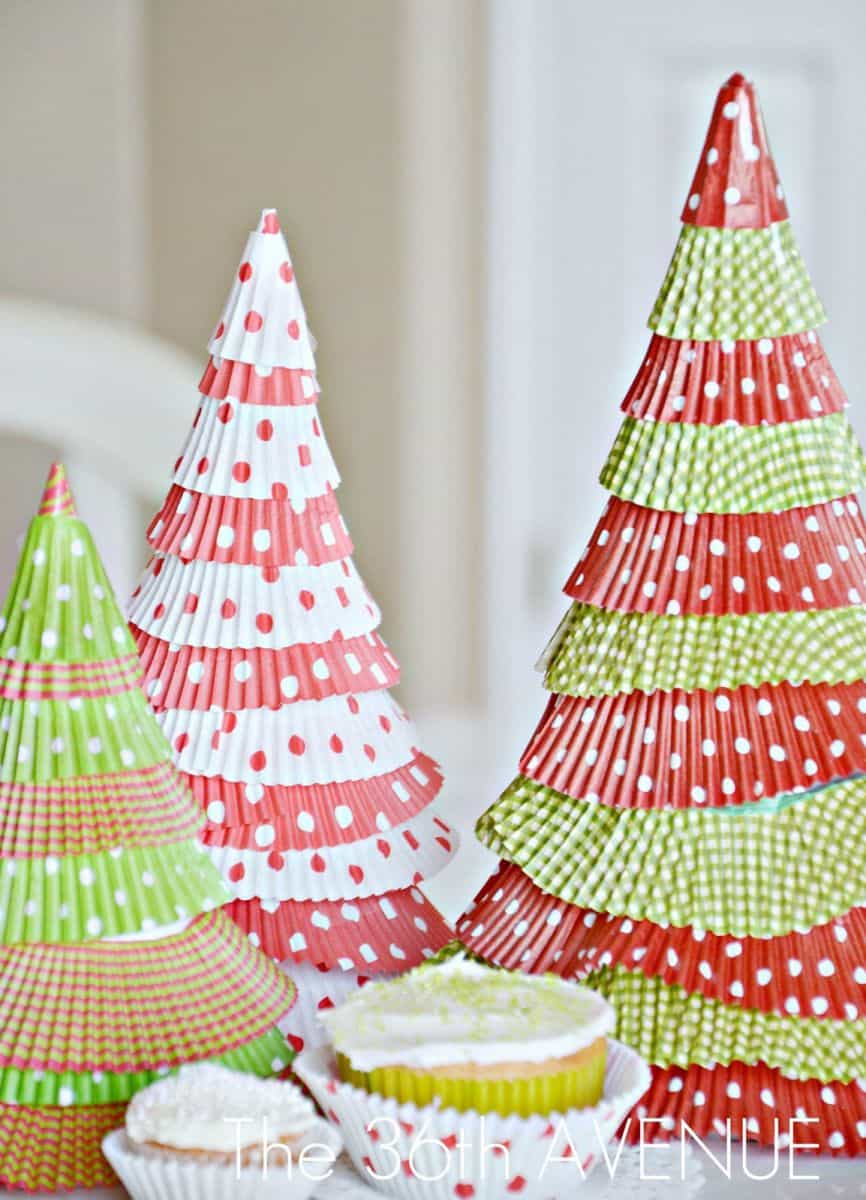 Cupcake Liner Trees (via The 36th Avenue) Give your kids permission to party it up this holiday season with these festive cupcake liner trees.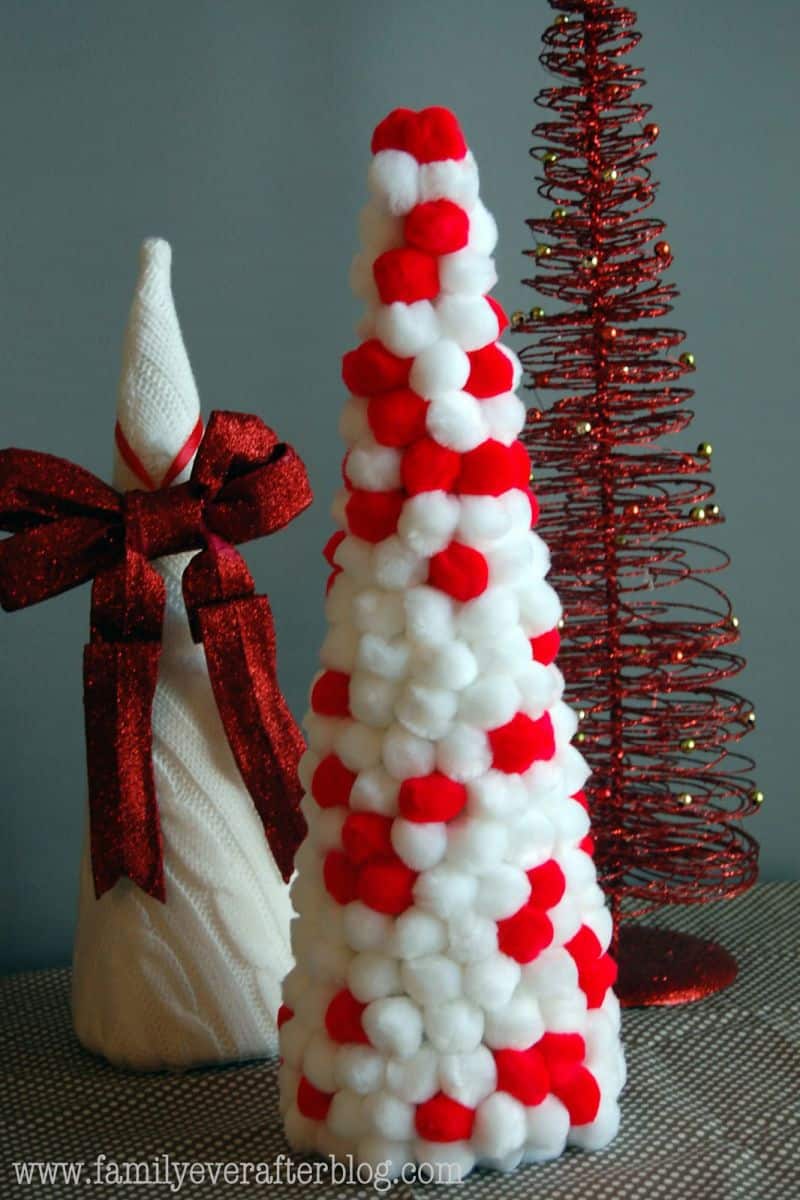 Pom Pom Tree (via Family Ever After) Imagine the fun excitement building as kids get to the last pom pom on top of the tree!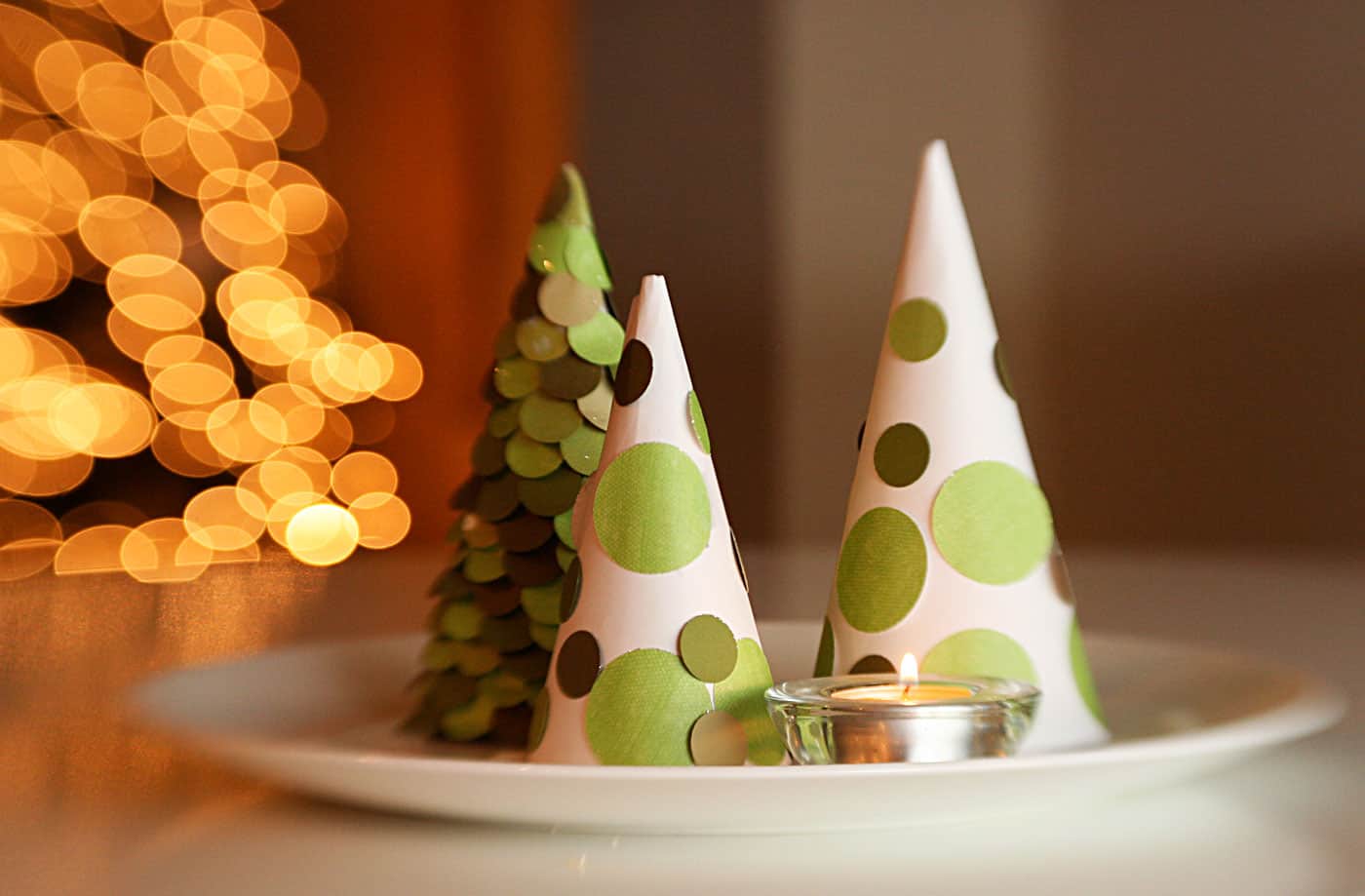 Paper Cone Trees (via Blissfully Domestic) Paper cones or old party hats can be used to make these celebratory trees.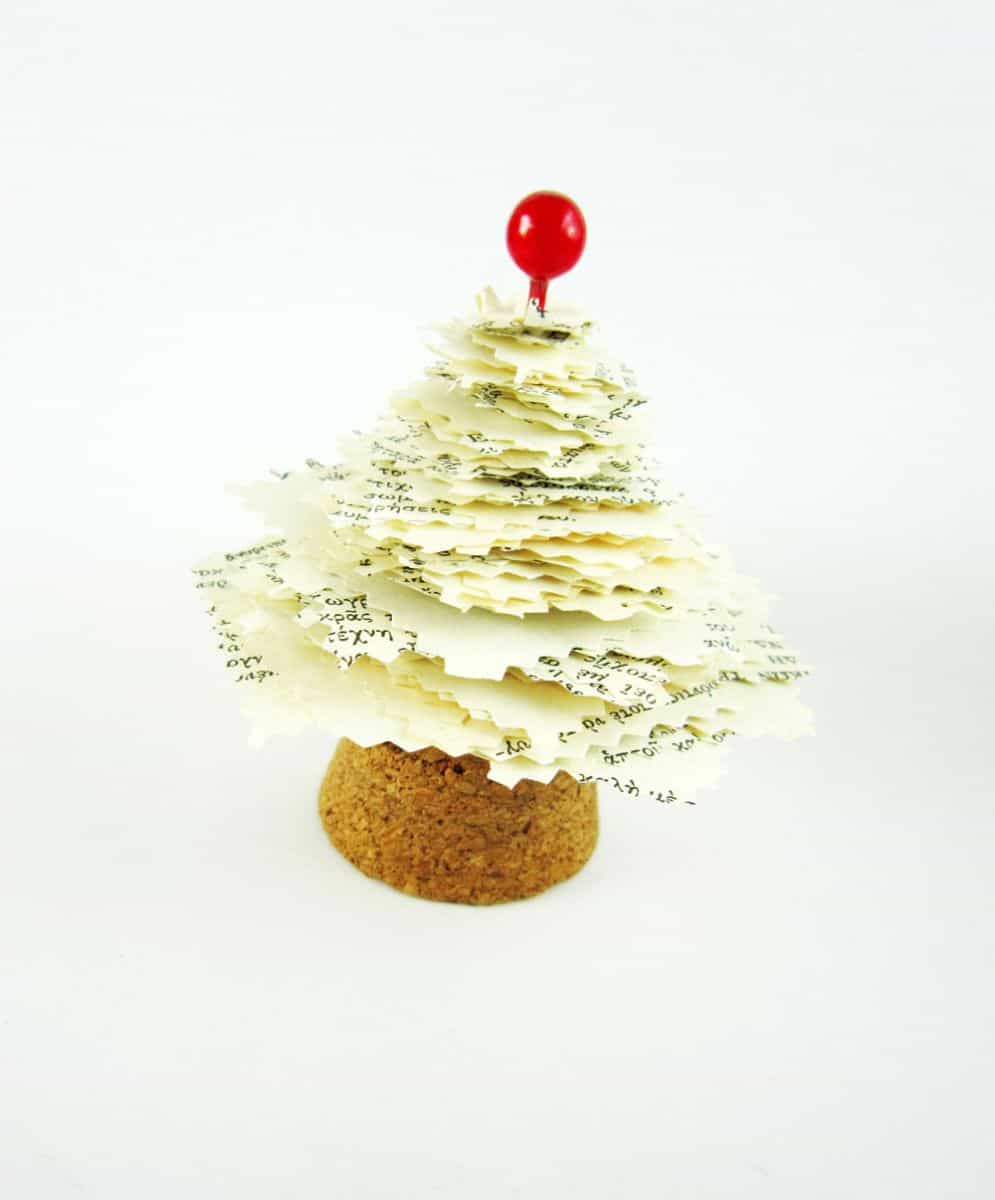 Recycled Paper Tree (via Akamatra) Love the idea of using recycled paper – why not use your kid's art too?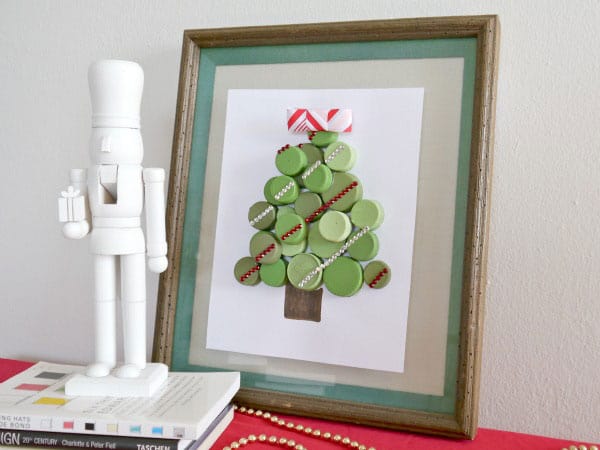 Recycled Bottle Cap (via C.R.A.F.T) Teach your kids about recycling with this fun bottle cap tree DIY.
Take a look here for lots more creative and fun holiday crafts for kids!