Have some crafty fun with good old pom poms. These adorable projects will have you looking at these furry balls of fun in a whole new way. Find out how to make pom pom hair ties, colorful rugs, flowers, garlands, sweet peg dolls and more. These playful ideas don't require difficult materials and result in sweet decorations, toys and accessories for the kids!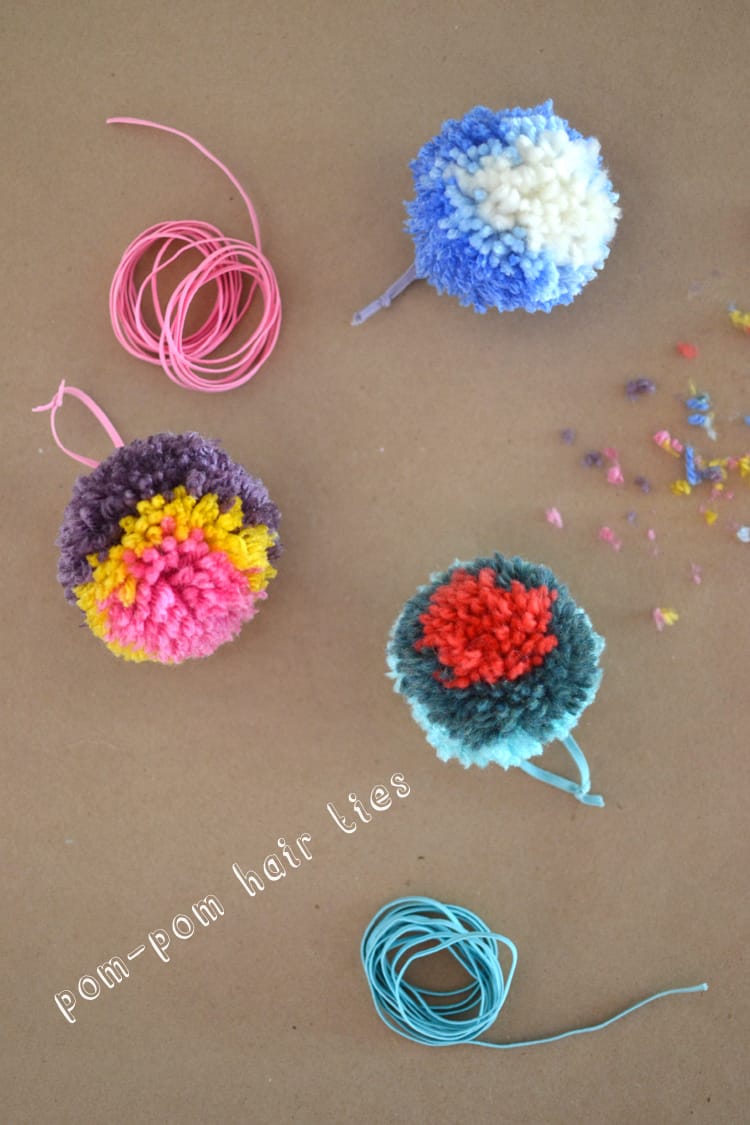 Pom Pom Hair Ties (via Art Bar)
These cheerful pom pom ties are a colorful way to spruce up any hairstyle and fun for kids to make too!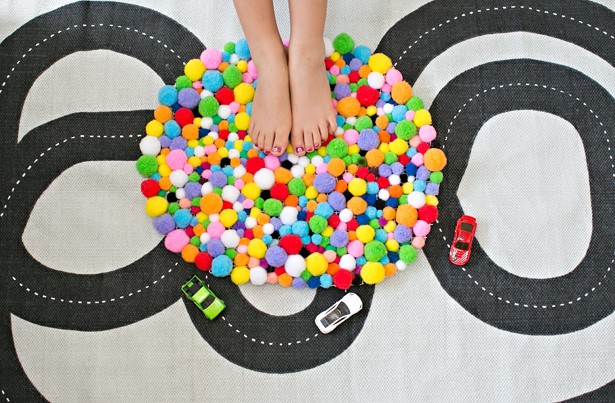 Pom Pom Rug (via hello, Wonderful)
This cute kid-made pom pom rug makes a bright and colorful statement to any room.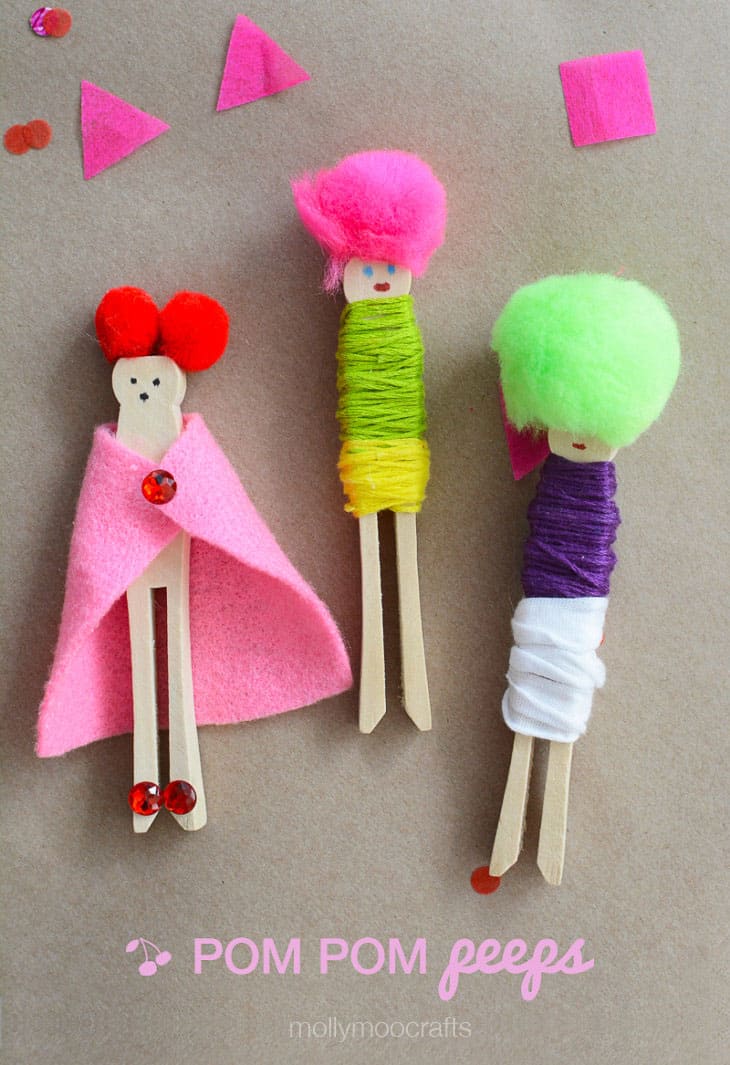 Pom Pom Peg Dolls (via Mollymoo)
Give plain peg dolls a rockin' hairdo with these chic and fun pom pom peeps.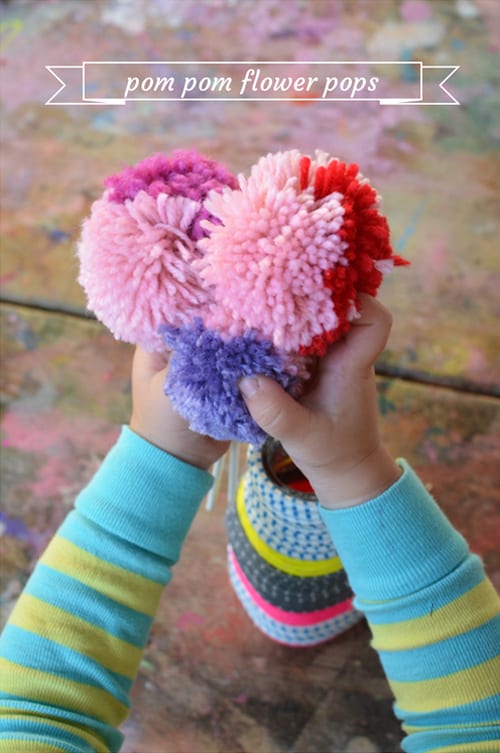 Pom Pom Flowers (via Meri Cherry)
Have kids make a sweet pom pom bouquet that will last beyond traditional flowers. Make sure to check out the parachute vase tutorial to put them in after they're done!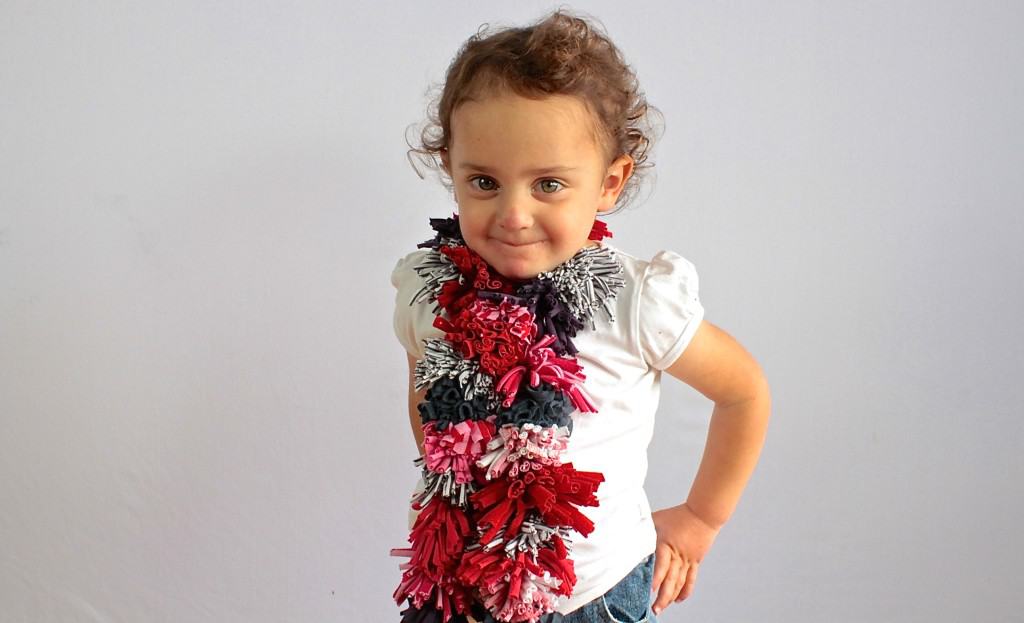 Pom Pom Scarf (via Room To Grow)
Make a chic and stylish scarf for your little one using t-shirt strips! Check out the handy step-by-step video tutorial which makes it super easy to follow along.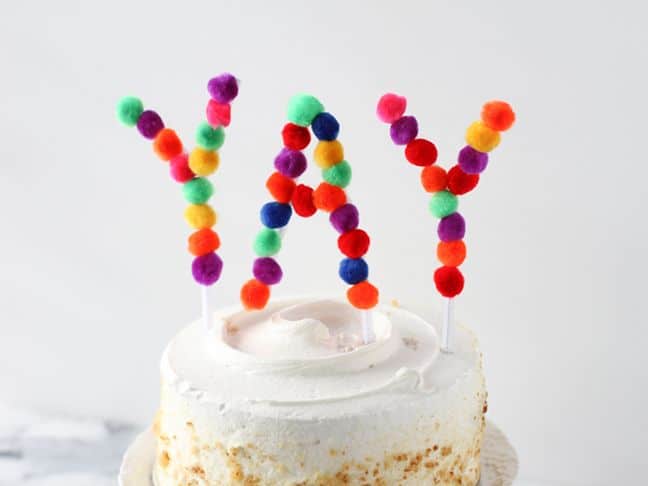 Pom Pom Cake Topper (via Momtastic)
Spell out a special message with this adorable and simple way to brighten up any plain cake for big or small celebrations.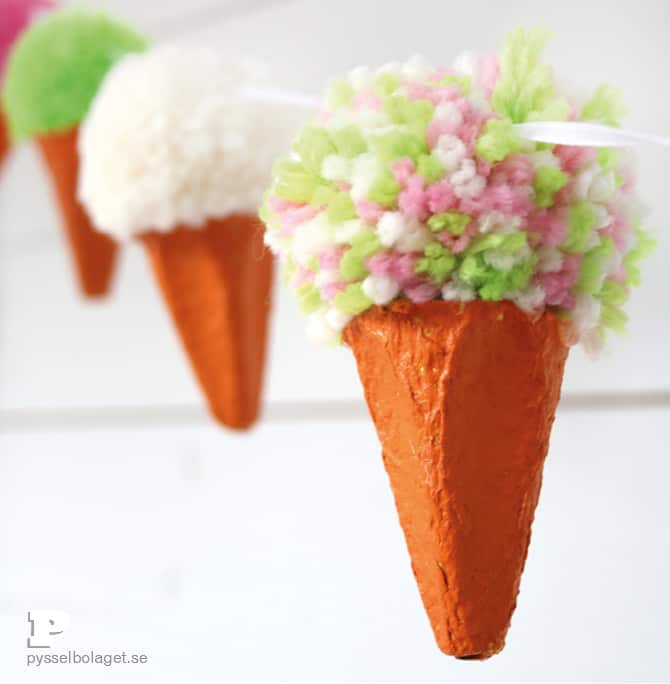 Pom Pom Ice Cream Garland (via Pysselbolaget)
So festive for a party or just plain fun to hang up in the kids' room. These pom pom ice cream garlands also make a cute recycled craft as the cones are made from egg cartons!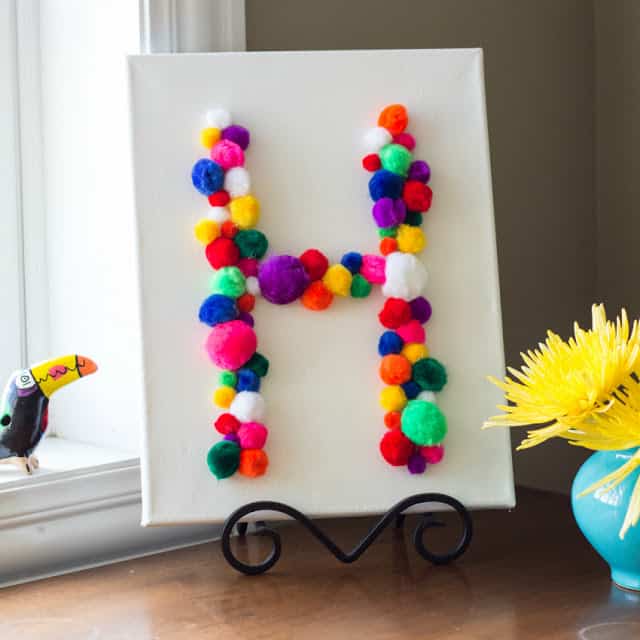 Pom Pom Monogram (via Design Improvised)
A neat and budget-friendly way to add a touch of customization and color to any kid's room.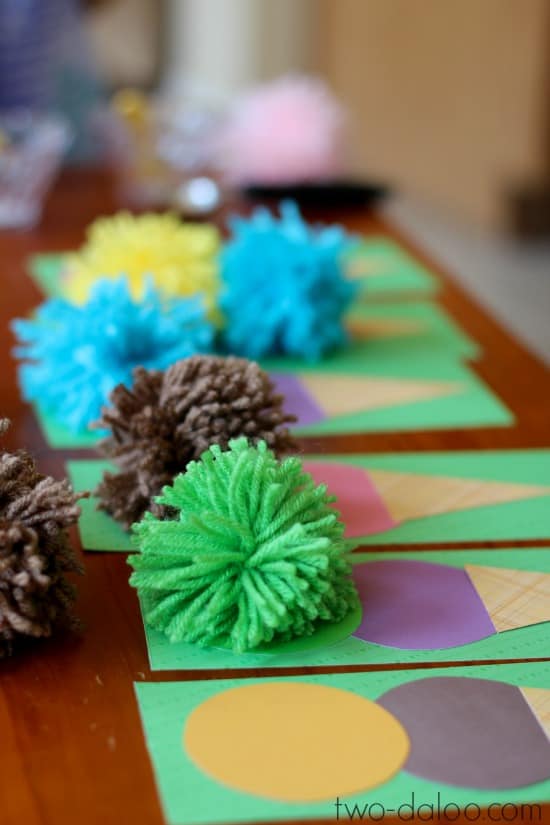 Pom Pom Ice Cream Color Matching Game (via Twodaloo)
So much fun going on in this sweet tutorial. Make the kids pom pom ice cream cones that look good enough to eat and set up a color matching game for some learning fun during play!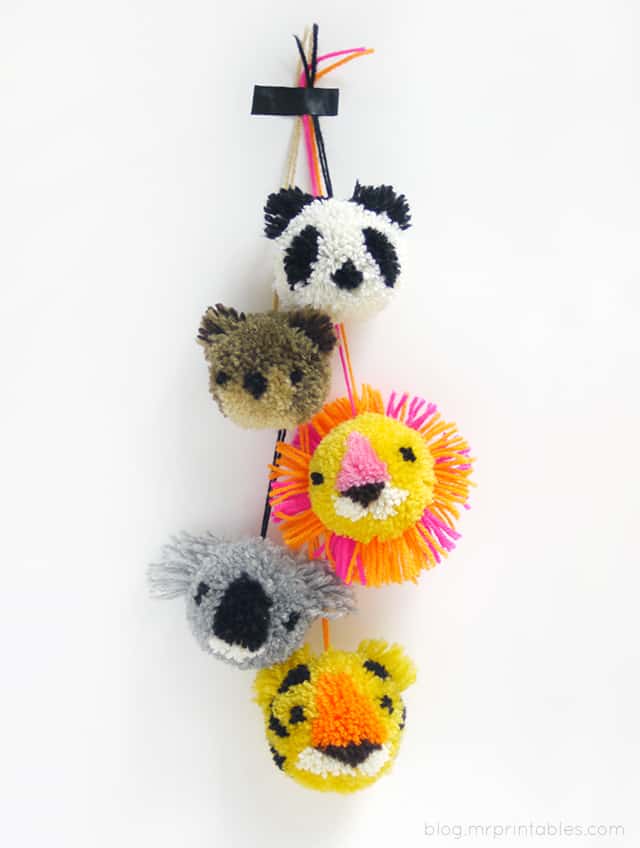 Animal Pom Pom's (via Mr. Printables)
Make some cuddly and cute animals like tigers, lions and koalas from yarn! These are adorable for play or decorations.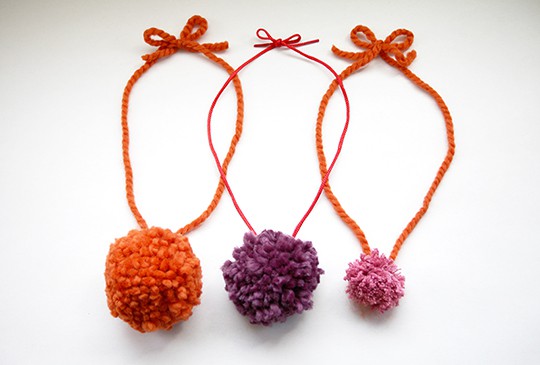 Pom Pom Necklaces (via Small for Big)
Adorable, simple and cute. What's not to love about these sweet and easy-to- make pom pom necklaces?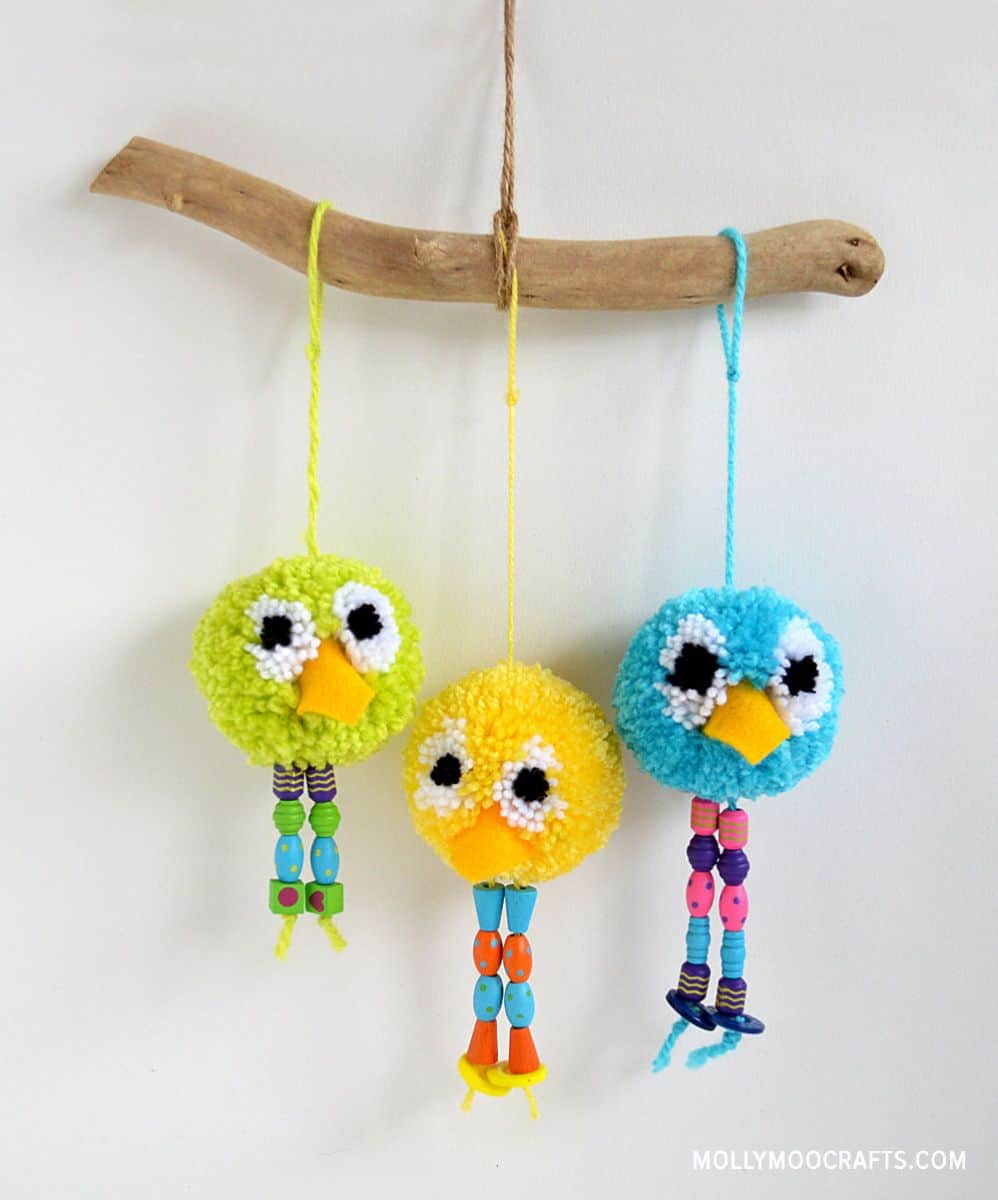 Pom Pom Birds (via Mollymoo)
Tweet tweet. These adorable birdies with dangling bead legs are fun to play with or to hang up for a cheerful display.
Tons more fun and creative ideas for kids here.