Banish boring onesies! There are more options than ever – from DIY to sweet stripes and sassy sayings. While only some of these unique onesies have a great sense of humor, all of them have a great sense of style.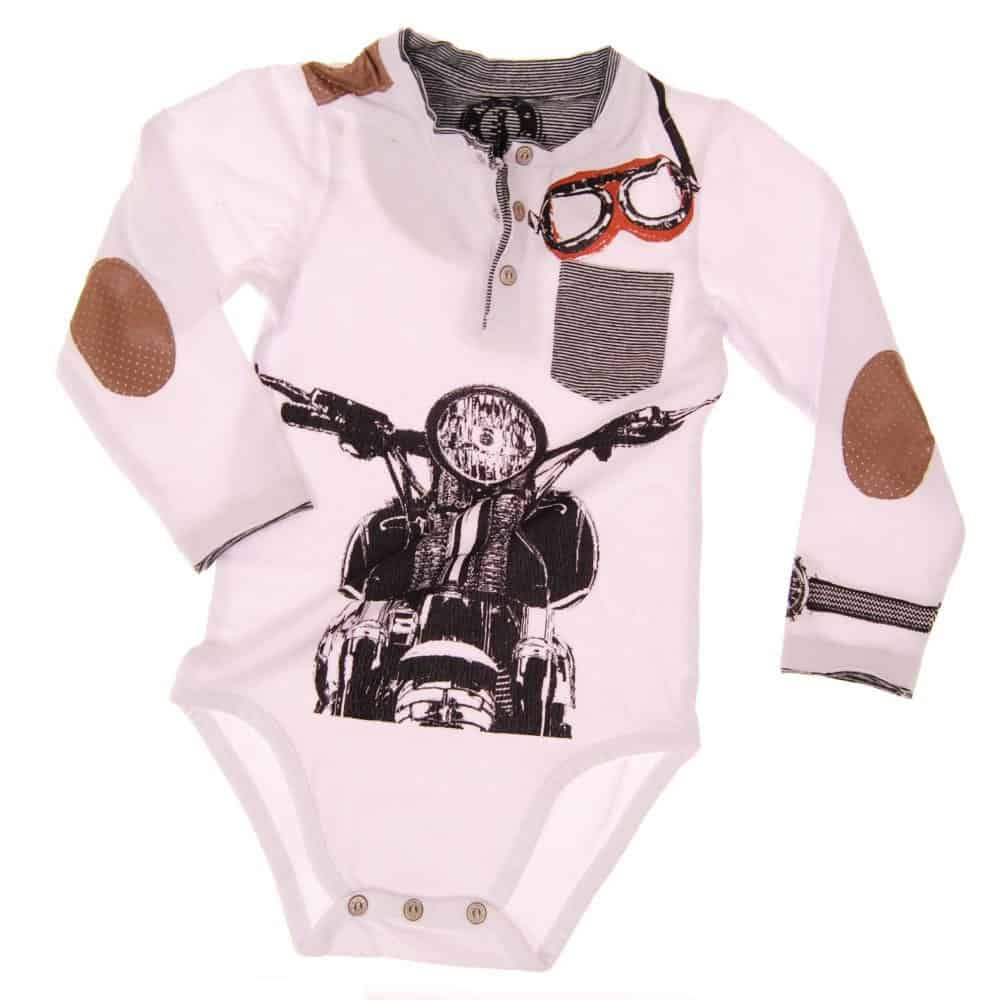 Vintage Biker Onesie $36. A tongue-in-cheek onesie for a baby who's bad to the bone.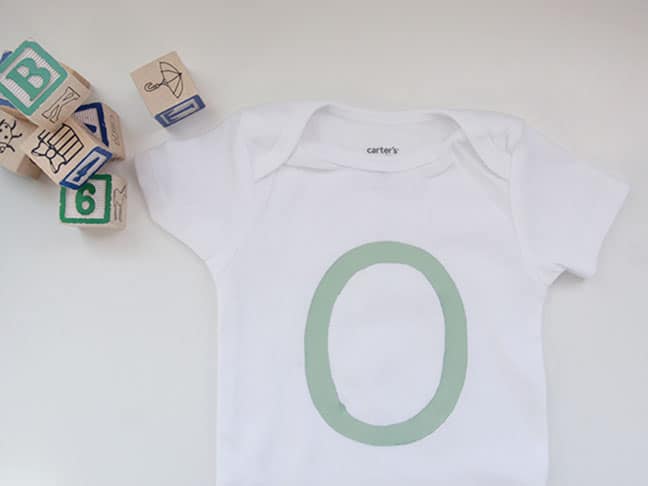 DIY Letter Onesie (via Momtastic) Personalize a onesie with freezer paper and paint.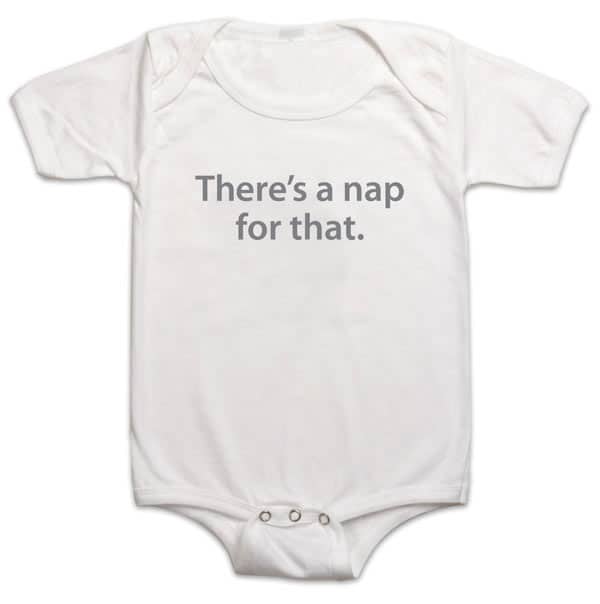 There's A Nap For That $12.99. There's an app for everything these days, why not for a onesie?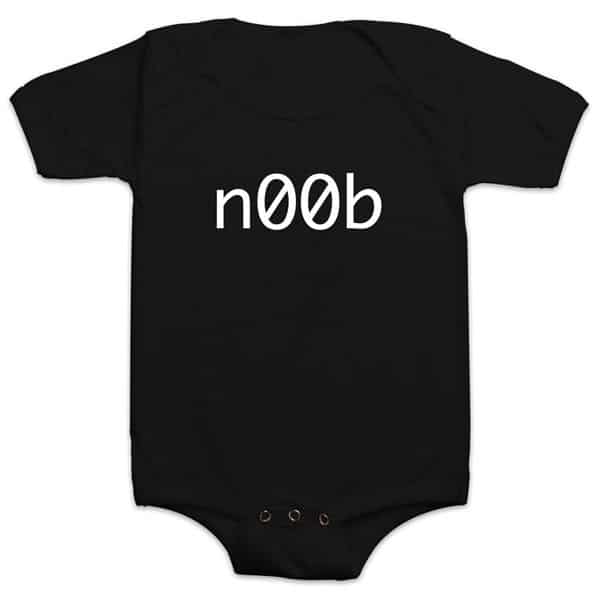 N00b Onesie $12.99. Geeky dads (and moms) will get a kick out of this onesie.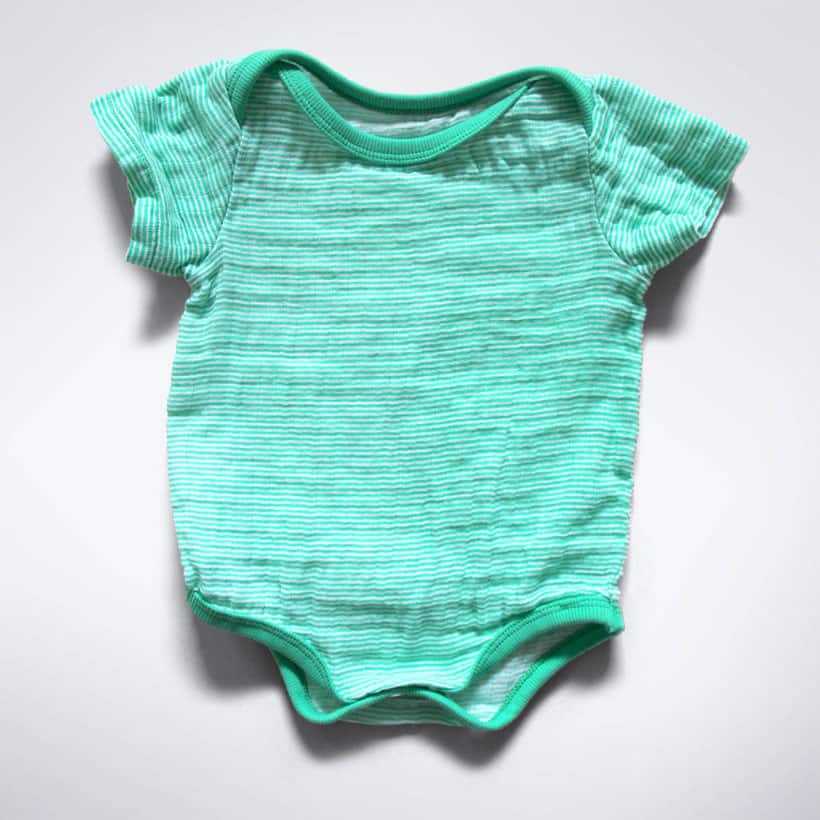 Soft Muslin Onesie $11.99. Soft striped bodysuits and shorts in a contemporary color palette.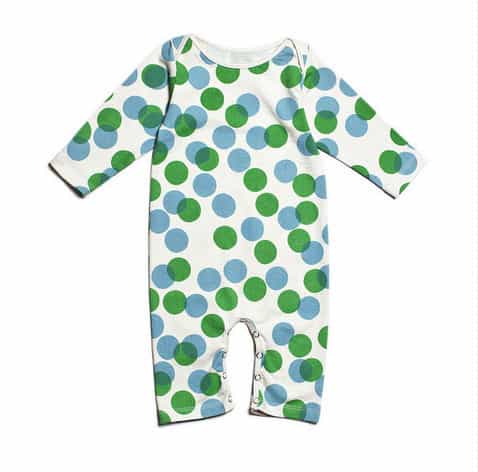 Fresh Modern Fabrics $38. Geometric and botanical prints adorn these charming, bold rompers.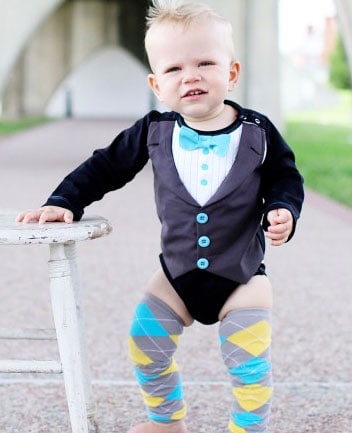 Tuxedo Onesie $26.50. The tiniest, cutest tux you'll ever see.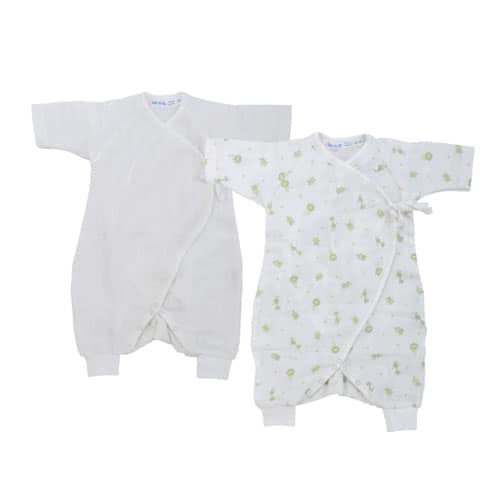 Side Tie Kimono $26. Certified organic Egyptian cotton is soft on a baby's skin.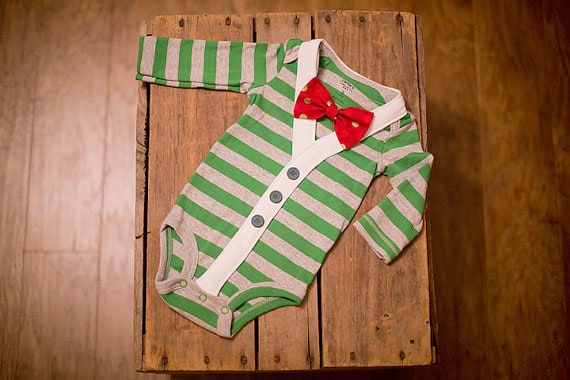 Preppy Boy Cardigan Onesie $30. Classic stripes and a bow tie for your preppy baby boy.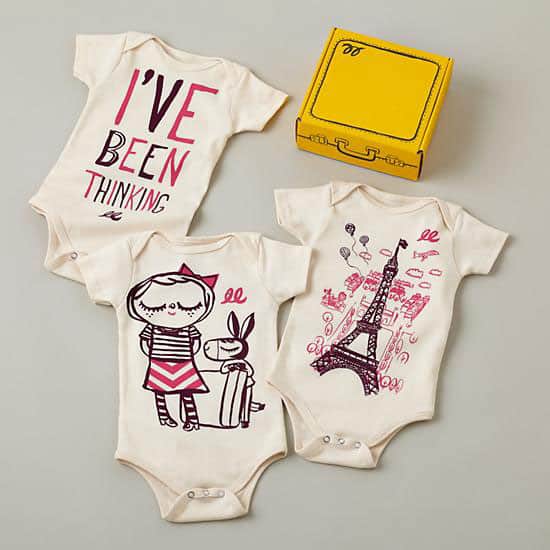 Three Set Vintage Pieces $55. Three whimsical onesies decorated with vintage-inspired illustrations.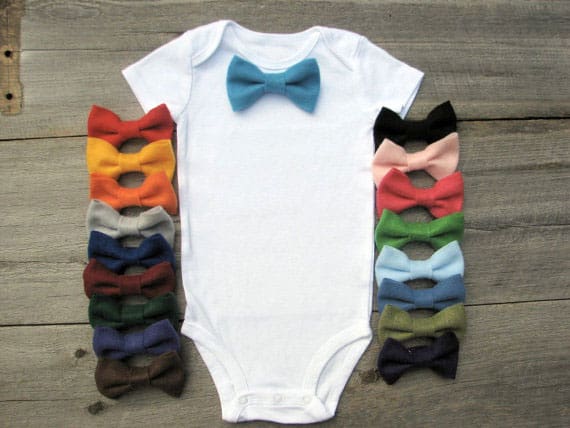 Bow Tie Onesie $18. Choose your bow tie color for this customizable onesie.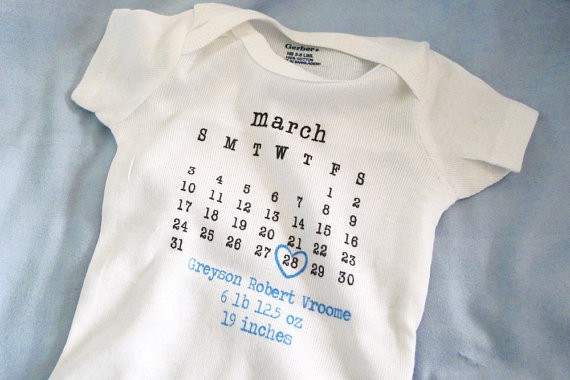 Birth Announcement Onesie $15. A cute and memorable way to announce your little bundle of joy!