Earth Day is coming up on April 22 and it's a great reason to teach your kids about our beautiful planet and how to take care of it. It's also a good excuse to do some fun recycled, planting or earth day projects! We've rounded up 10 of the easiest Earth Day crafts and activities to get your kids excited about the environment and protecting it.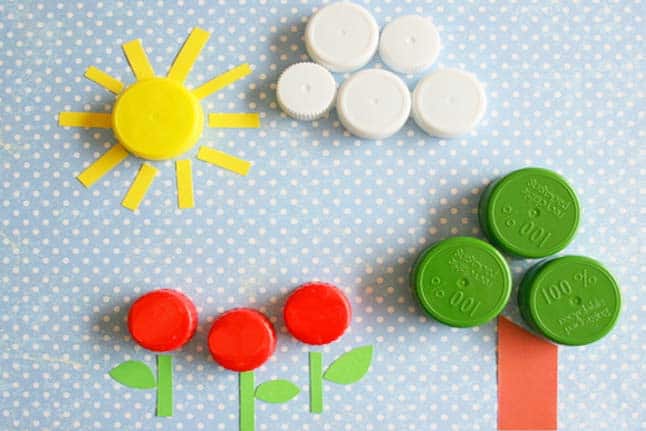 Earth Day Portraits (via PBS Parents) Here's a great way to recycle bottle caps and make some pretty spring art in the process.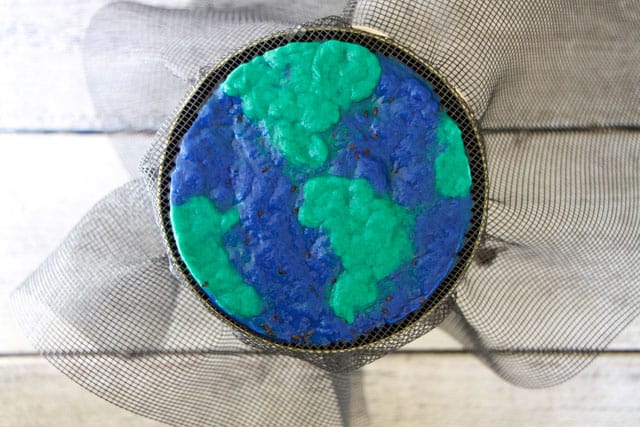 Plantable Paper Earth (via Modern Parents Messy Kids) This exciting craft not only teaches you how to easily make your own paper, but also how to plant it and watch your garden grow!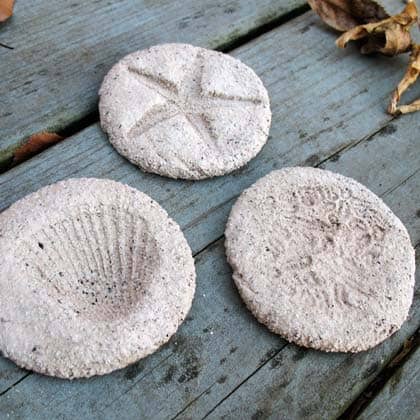 Coffee Ground Fossils (via Spoonful) Don't throw away your used coffee grounds. Teach your kids how to recycle them into cool looking fossils made from homemade dough.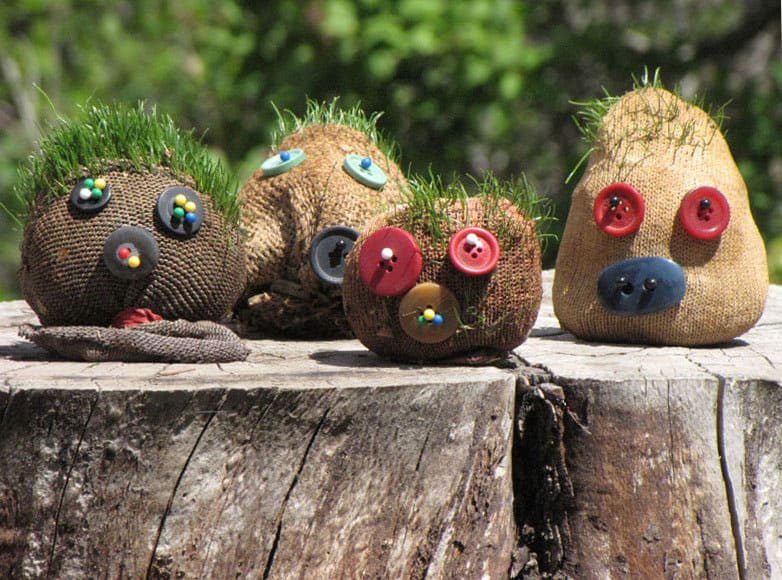 Sock Grassheads (via Ordinary Life Magic) This is a fun way to get your kids excited about planting. Recycle old socks or bits of burlap and pretty soon you'll have your own mini garden of grassheads sprouting in no time.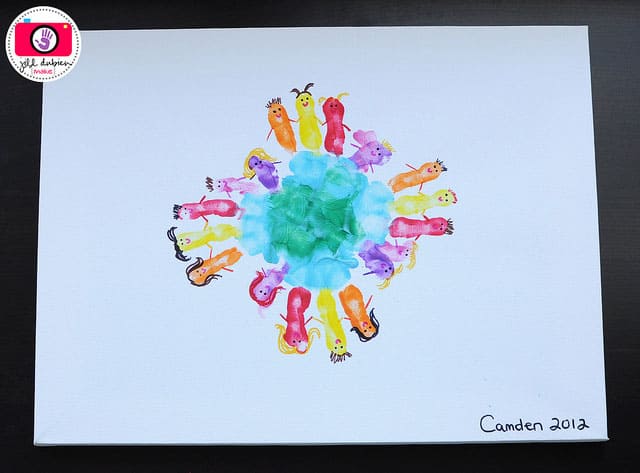 Hand Prints Around the World (via Meet the Dubiens) Earth Day can also be about showing kids there are different cultures around the world. Here's an easy project you can make that showcases that point in an artistic way.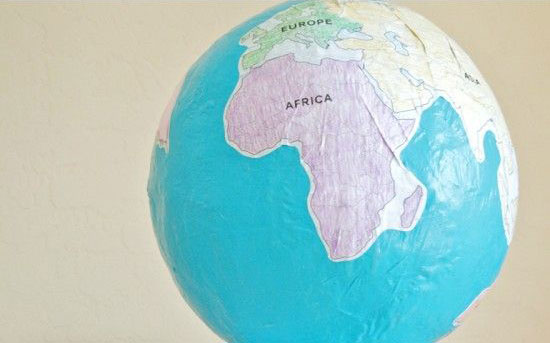 DIY Globe (via One Charming Party) This lovely paper mache globe is fun for kids to make and teaches them all about the continents and places around the Earth along the way.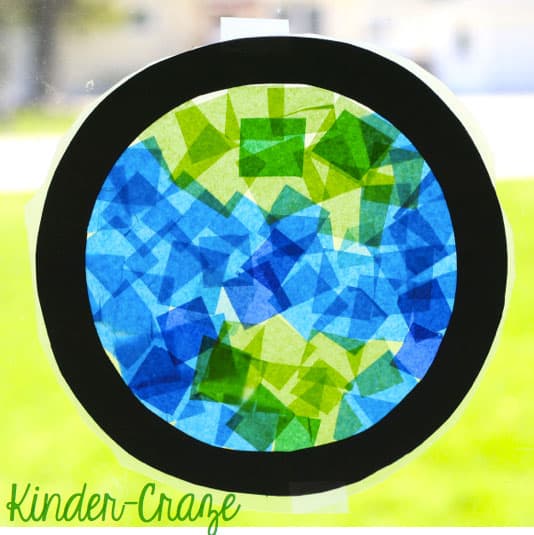 Stained Glass Globe (via Kinder-Craze) A lovely decoration to hang up once you're done, this stained glass globe is easy for the little ones to make with just squares of tissue paper.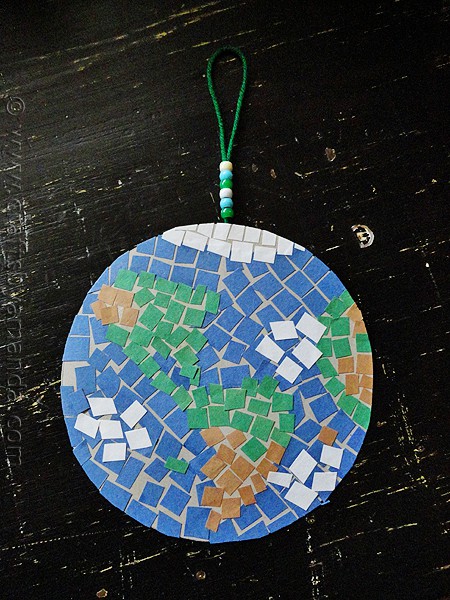 Mosaic Earth (via Amanda's Crafts) Here's another fun DIY globe, this time using bits of paper to create a cool looking mosaic Earth you can hang up and admire.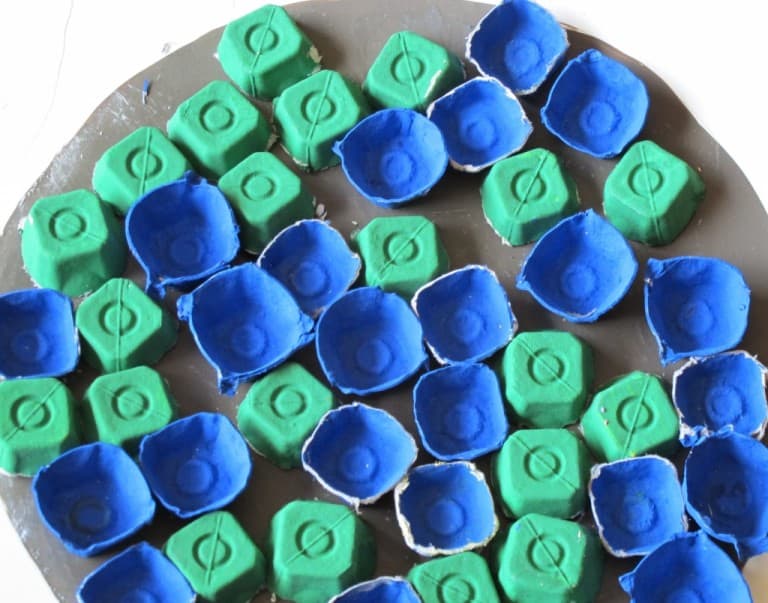 Egg Carton Earth (via Carrots Are Orange) Recycle egg cartons and paint them the colors of the Earth for a fun and simple hands-on project kids will love making.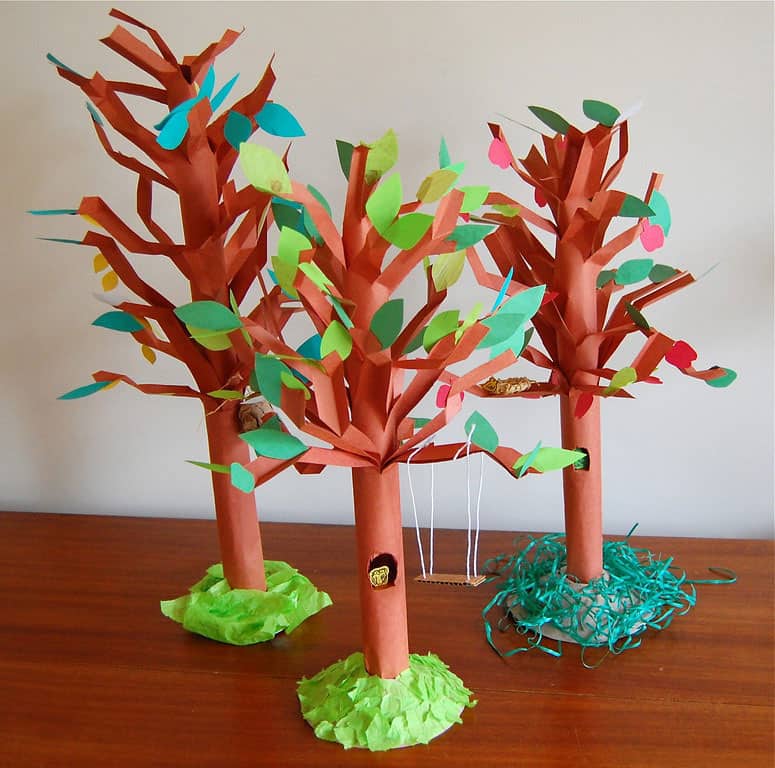 Paper Trees (via Ikat Bag) Earth Day is a great reason to talk about trees and how they impact our environment. These amazing trees are all made of paper materials, complete with a miniature cardboard swing!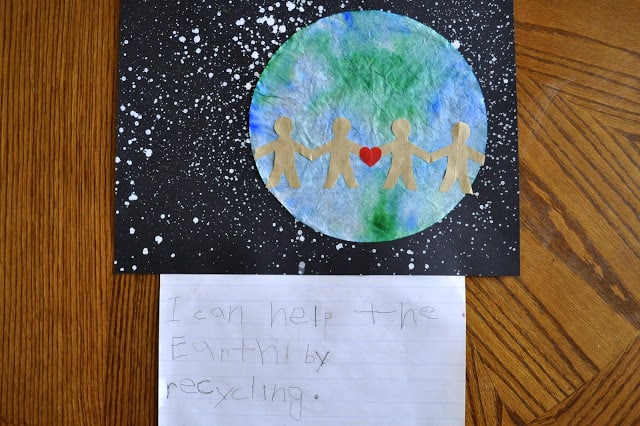 Coffee Filter Earth Craft (via I Heart Crafty Things)
Make a a creative coffee filter solar system with a neat writing prompt to encourage your kids to think of ways they can help improve the Earth.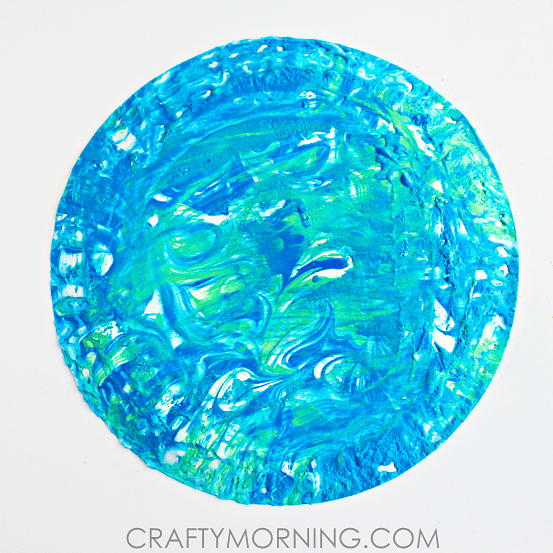 Shaving Cream Marbled Art (via Crafty Morning)
See how to make a beautiful marbled earth with shaving cream! This is a great sensory art project for little ones to dig their hands into.
Take a look at more creative projects for kids here!