Do you ever sneak veggies and greens into your kids' foods without telling them? I'm guilty of doing that as often as I can get away with it. Especially when it comes to desserts, I tend to test the limits since I know they're already getting such an indulgent treat to begin with.
These fudgy and moist Coconut Milk Brownies aren't "healthy" by far, but I've managed to sneak in some kale and made them with whole wheat flour – a tad healthier than your typical brownie recipe.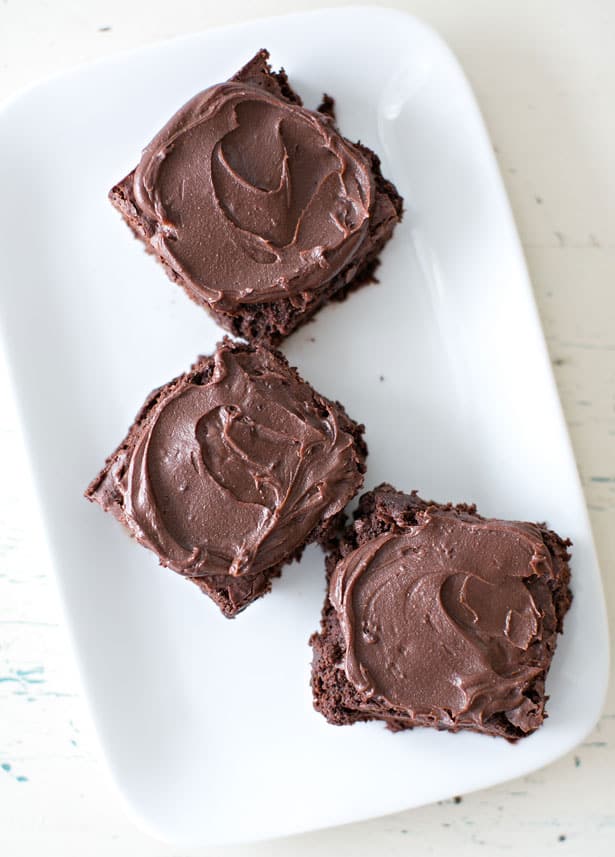 Coconut Milk Brownies with Secret Ingredient and Dark Chocolate Ganache (recipe adapted from A Duck's Oven)

– 1 Stick melted butter, cooled
– 2 Cups sugar
– 1 Cup coconut milk
– 2 Large eggs
– 1 Teaspoon vanilla extract
– 1 1/4 Cups cocoa powder
– 1 Teaspoon salt
– 1 Teaspoon baking powder
– 1 1/2 Cups whole wheat flour
– 2 Cups baby kale (chopped up finely or blended in a food processor)
Ganache
– 8 oz Semisweet chocolate chips
– 1 Cup heavy whipping cream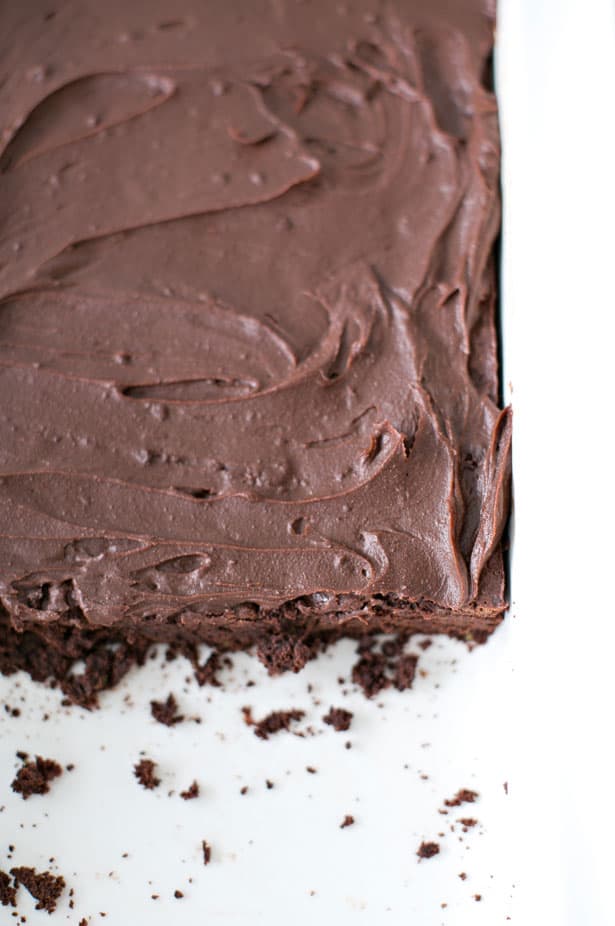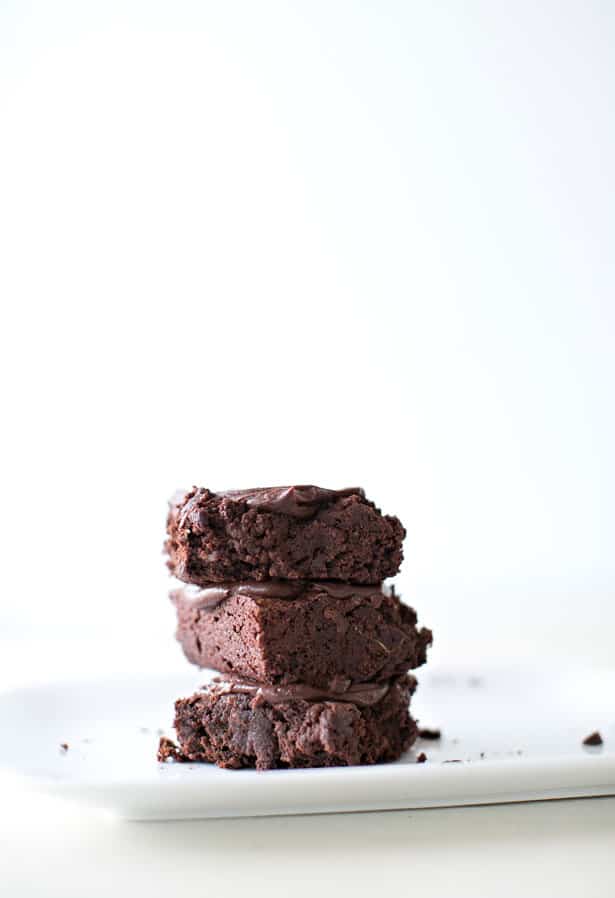 Steps:
(preheat over to 350 degrees and butter or grease a 9×13″ pan)
1. Blend dry ingredients (flour, baking soda, salt and cocoa powder) in one bowl.
2. In another bowl, mix melted butter, eggs, sugar, vanilla and coconut milk until well mixed. Add kale and mix to blend.
3. Add wet ingredients to dry ingredients and mix to incorporate until you see no lumps.
4. Bake in the oven for 35-40 minutes until tester comes out clean. Cool completely before frosting.
Ganache:
1. Add the chocolate into a shallow glass and heat-proof pan (like Pyrex). Heat cream over medium heat in a saucepan until it comes to a boil. Remove and pour over the chocolate. Do not disturb for a few minutes, at which point you can stir to make sure the cream and chocolate are well blended.
Allow to cool at room temperature for a few hours until the ganache is set and can be spread as a frosting. Ganache can be kept at room temperature for up to two days and then refrigerated for at least a week.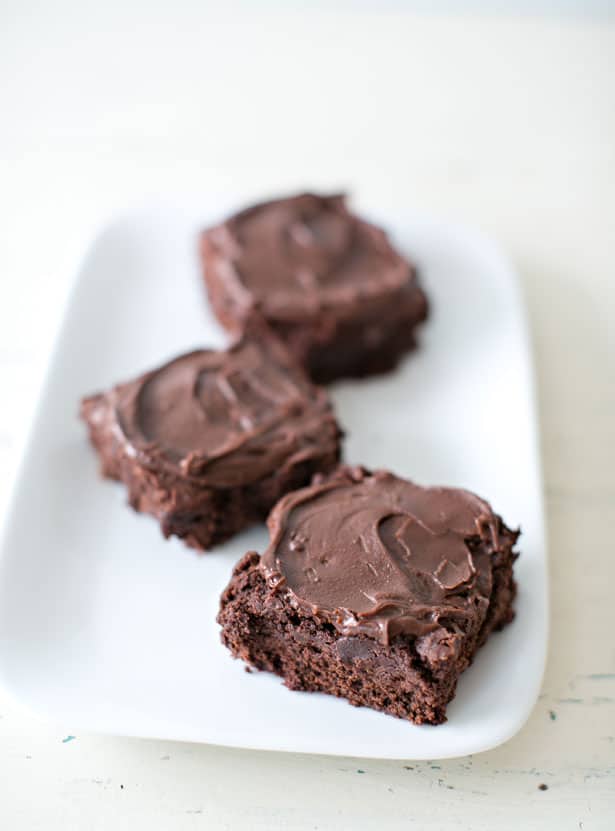 There's no evidence of the kale in this dark, chocolate treat and I promise you won't be able to taste it at all! The kids were delighted to have dessert and I was happy they got some greens in, although in a decidedly sweet fashion. The coconut milk isn't overpowering at all and comes in as a flavor towards the very end. It provides a nice, rich texture to the brownies.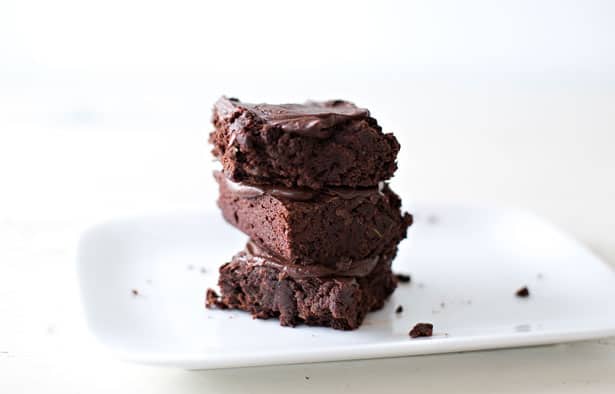 What are some fun ways you like to sneak greens into your kids' foods?