Kids love animals of all shapes and sizes. What better way to engage them in play while having a functional piece of furnishing around? These playful animal-themed tables, chairs, bookcases, and fun room accessories offer color and style, all centered around unique animal themes!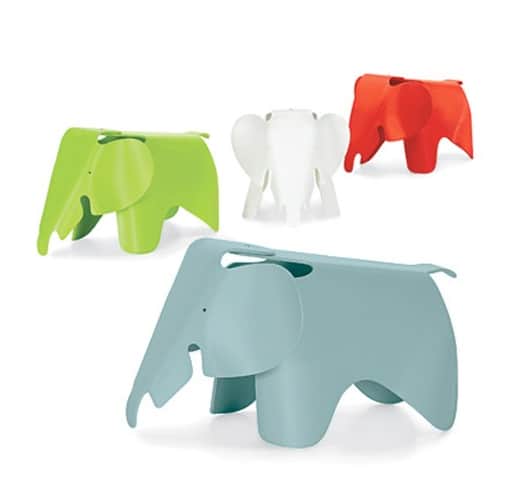 Eames Elephant Chair (via YLiving)
Designed by Charles and Ray Eames, these elephant chairs make a beautiful architectural statement while offering a playful seating option at the same time.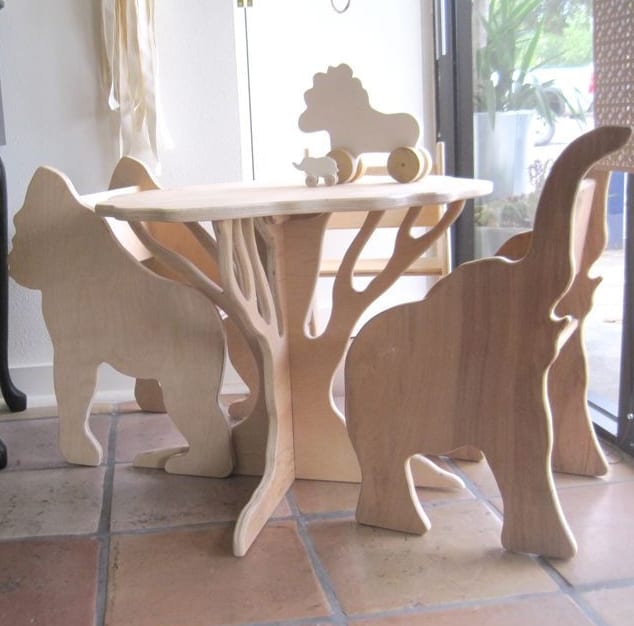 Animal Table and Chairs (via Paloma's Nest)
These hand-crafted tables and chairs are made of eco-friendly natural birch plywood with a friendly forest theme – from the tree table to the elephant, rhino, giraffe, and gorilla chairs.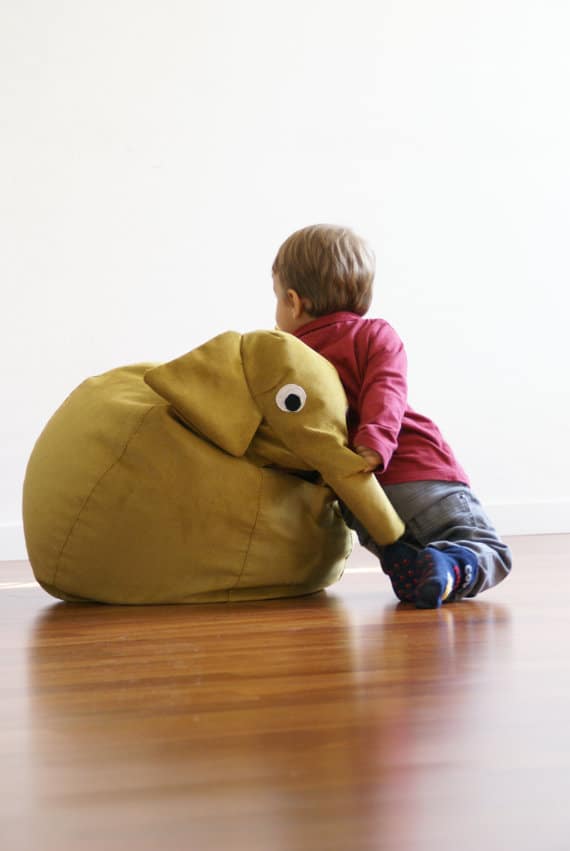 Elephant Bean Bag (via ilSaccotto)
Offer your kids a cozy and comfortable bean bag to play or sit on with these handmade animal poufs.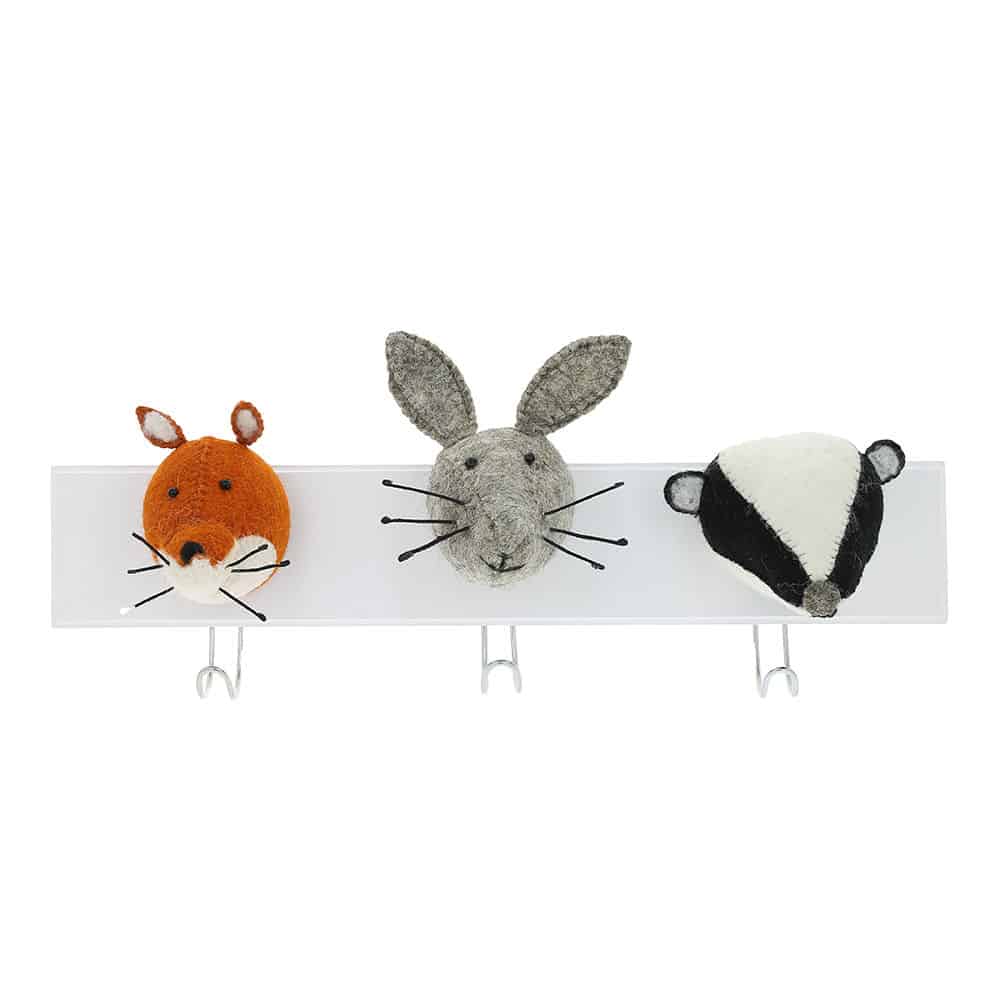 Animal Hooks (via Giggle)
These adorable woodland themed animal hooks make cute and stylish displays to hang up your kid's jackets and accessories.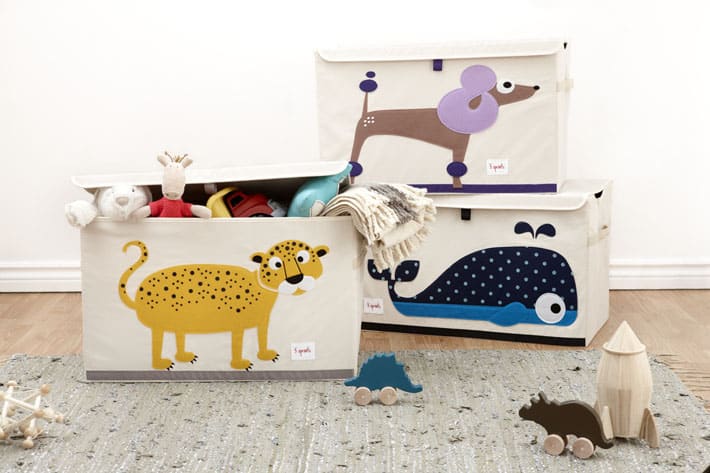 Toy Chest (via 3 Sprouts)
I love 3 Sprouts' whimsical animal storage bins and they now offer them in larger "toy chest" sizes with lids that close easily to store your kid's favorite stuffed dolls and toys.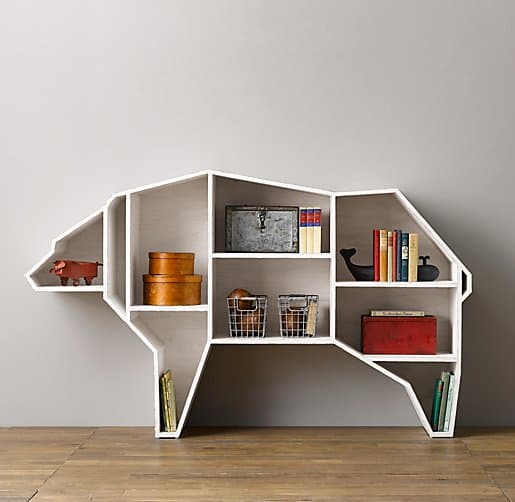 Bear Bookcase (via Restoration Hardware)
A grand statement piece in any nursery or kid's room, this bear shaped bookcase has lots of nooks and and cubbies to hold toys, knick knacks and books of course!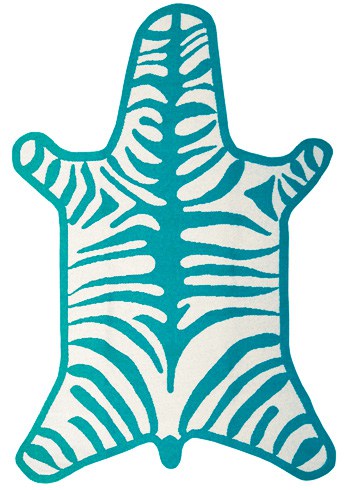 Zebra Print Bear Rug (via Layla Grayce)
Leave it to Jonathan Adler to come up with a stylish re-make of the classic bear rug. This one comes in a variety of bright colors as a fun zebra print that modernizes any kid's room.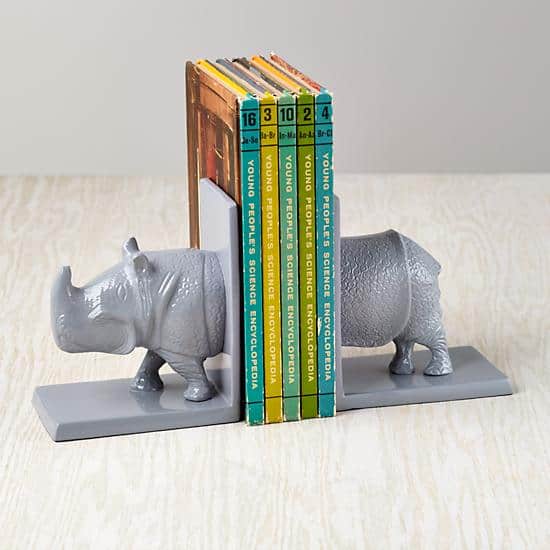 Rhino Bookends (via Land of Nod)
Cute rhinos make an eye-catching decoration in these fun and functional bookends.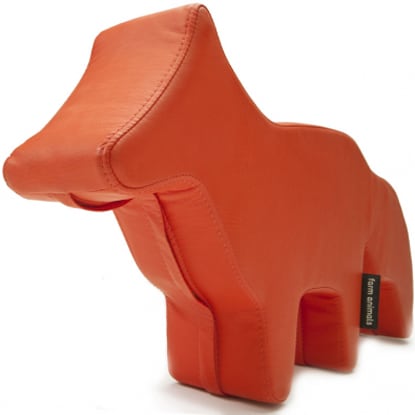 Red Fox Animal Chair (via Rosenberry Rooms)
These modern and comfortable plush chairs come in different colors and animal shapes, and are great fun for sitting, climbing and playing.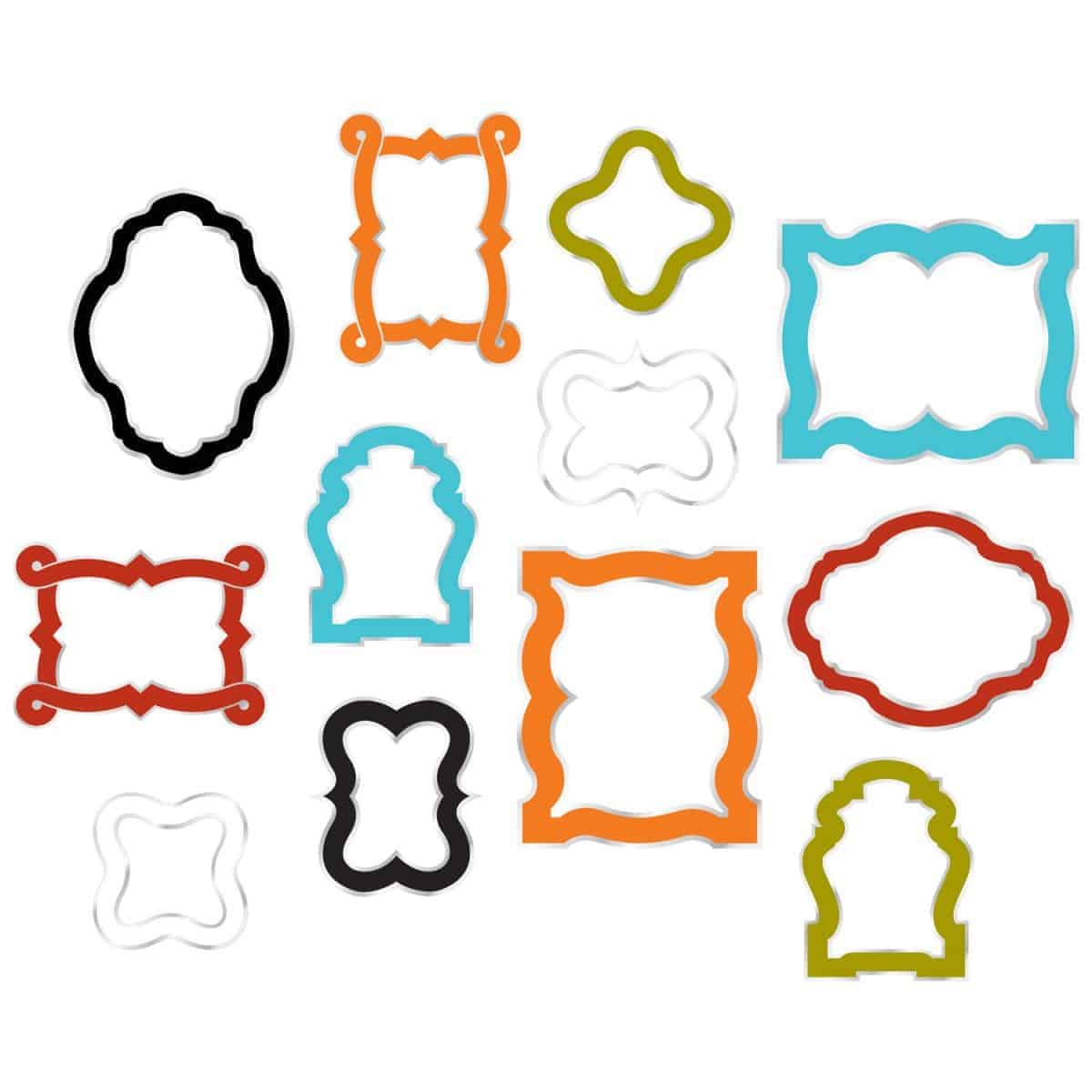 Elephant Lamp (via Layla Grayce)
A modern lamp that offers a whimsical decor at once, with its elephant head peaking out from the lampshade.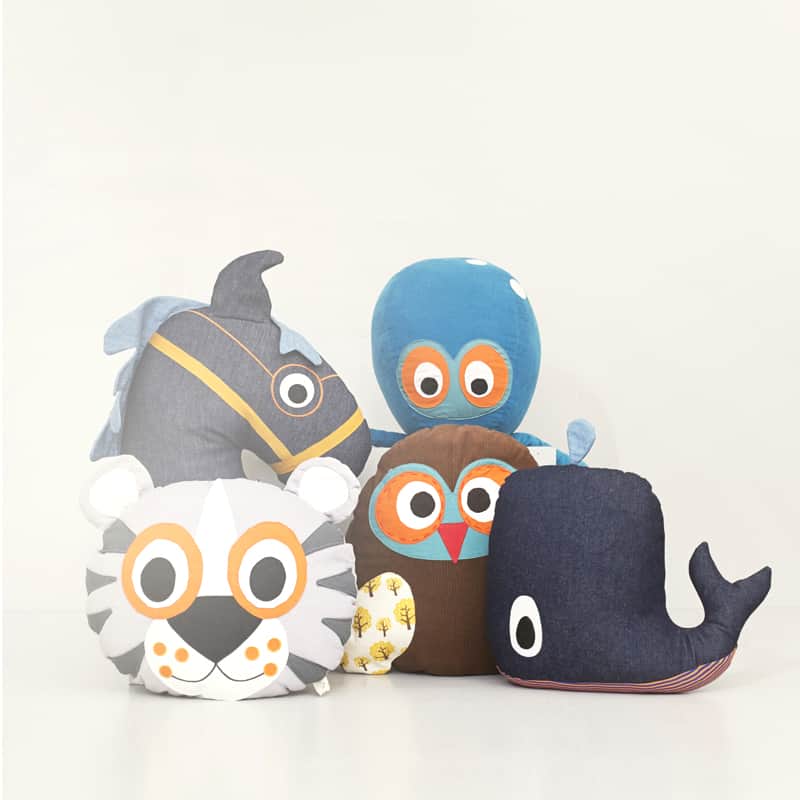 Animal Cushions (via Ferm Living)
These cheerful and chic animal pillows add pops of fun and color to any playroom or nursery.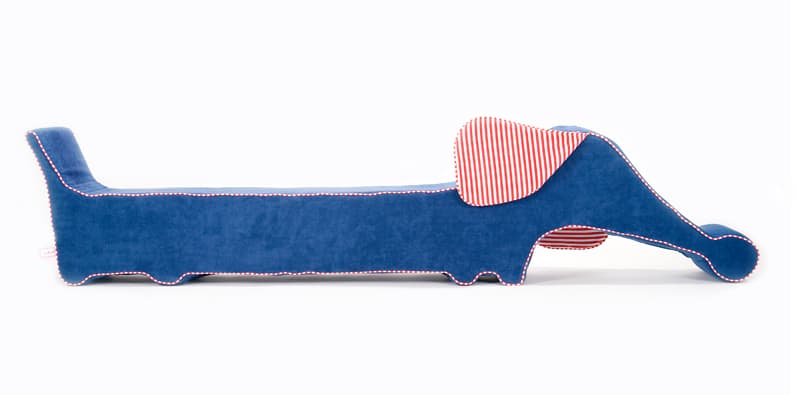 Dachshund Lounger (via Mukaki)
Like one big giant stuffed animal except this lovable Dachshund makes it fun for kids to sit, climb or lounge. Available in other bright and playful colors like orange, pink and green.