My 2.5 year old toddler boy is obsessed with cars and we have these little four wheelers practically in every room in the house. I was inspired to find some fun DIY car toys and was amazed to discover so many cool things you can make with simple materials such as cardboard tubes, balloons (to power a LEGO car!), washi tape roads and so much more. These inventive cars, parts and accessories are not only fun to make, they'll add variety to your everyday stash of four-wheel play.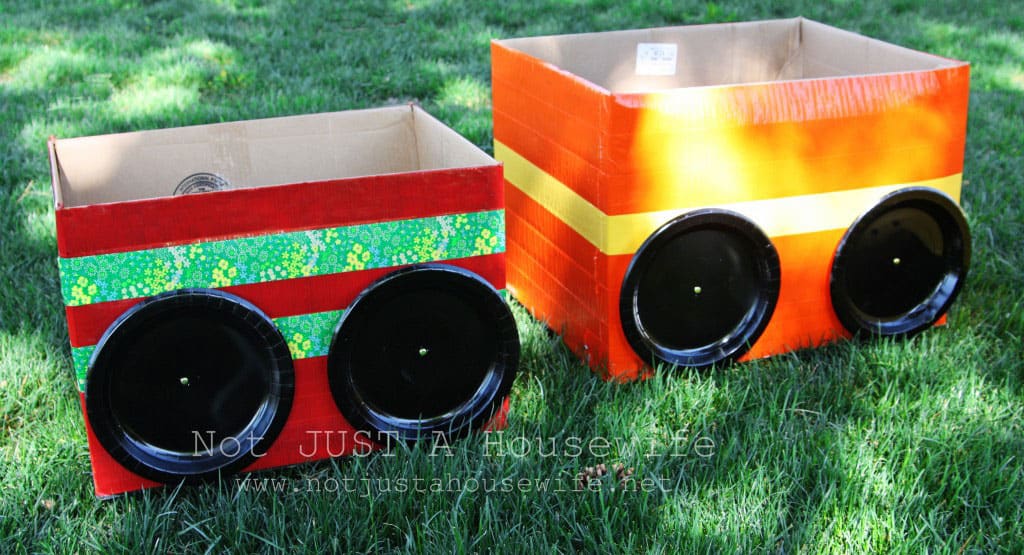 Cardboard Car Drive-In (via Not Just a Housewife) Invite a few friends over for a "drive-in" movie sitting in these awesome cardboard cars and you'll be the coolest mom on the block.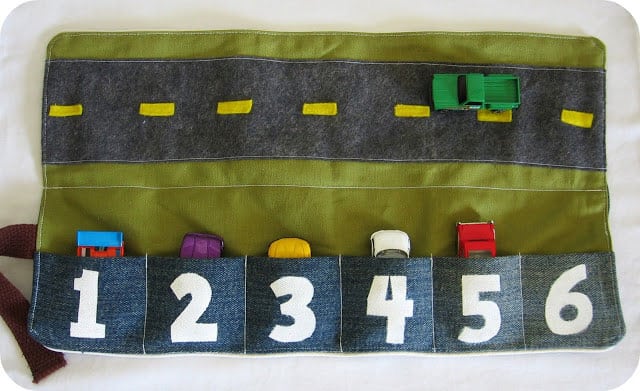 Cozy Car Caddy (via Homemade by Jill) A neat way to make sure you never leave your cars at home and fun activity for on-the-go play.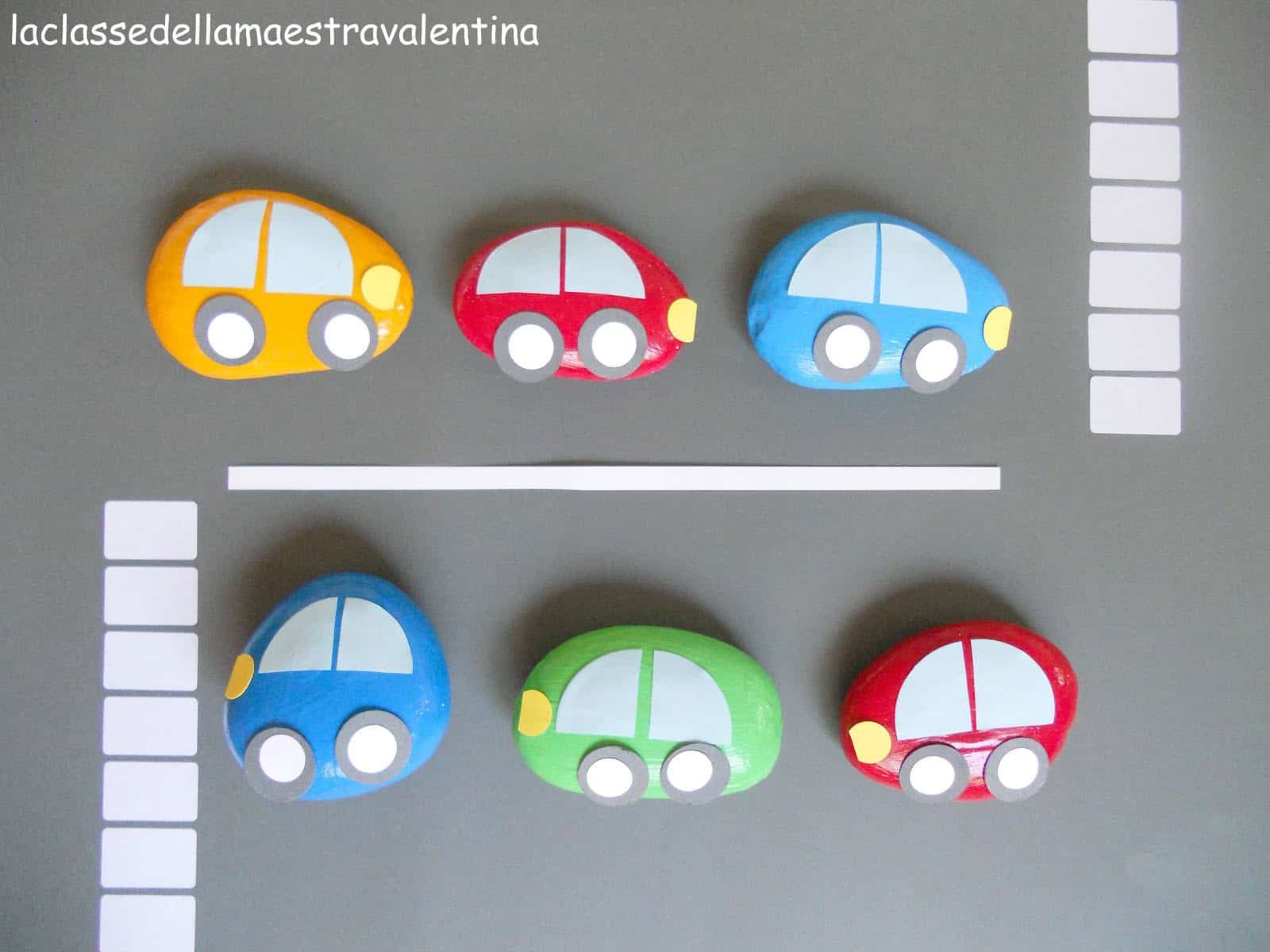 Stone Cars (via La Classe Della Maestra Valentina) These painted rocks are so colorful and would make cute favors or birthday party craft for any car-themed celebration.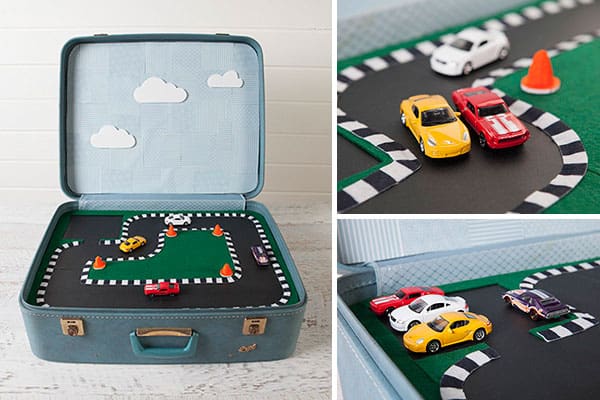 Car Suitcase (via Tara Dennis) Re-purpose an old suitcase with this clever way on how to make car play readily accessible anywhere.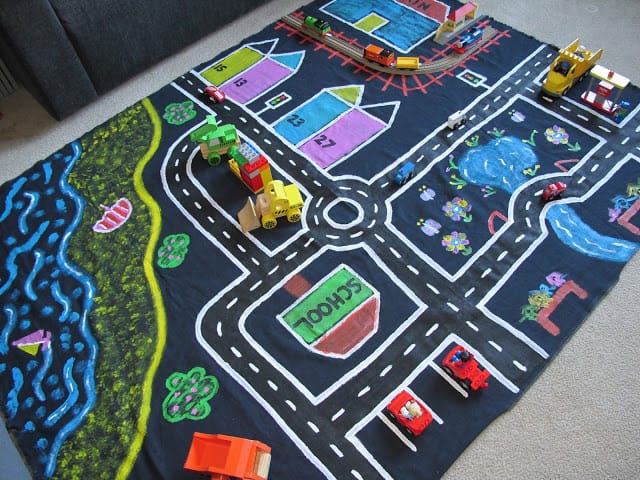 Car Playmat (via Little Ladybird) This amazing car mat doesn't need much other than paint or fabric to make, but does require endless imagination to make it your own.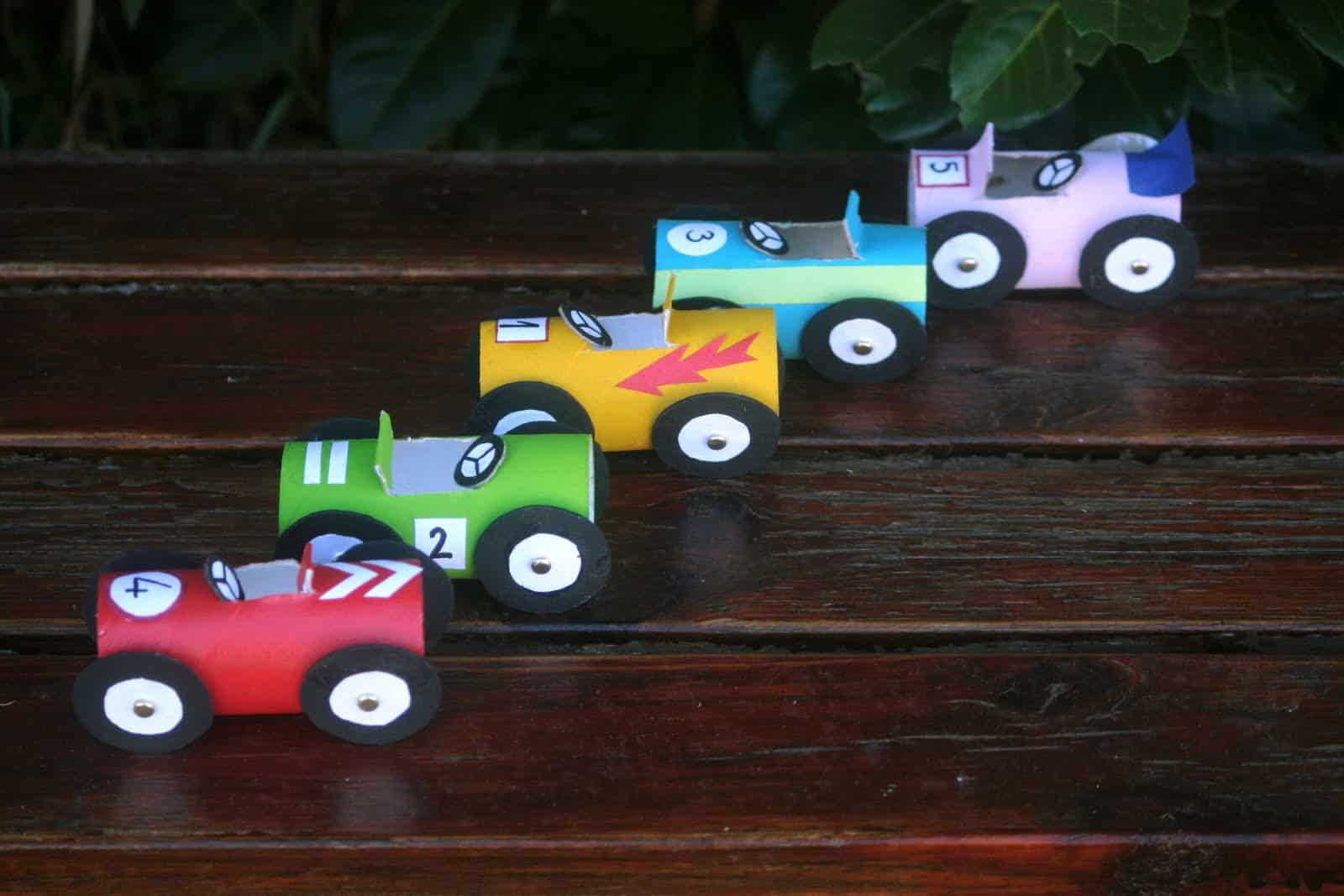 Paper Tube Cars (via Kifli es Levendula) Put those empty paper toilet tubes to good use with this cute recycled car craft.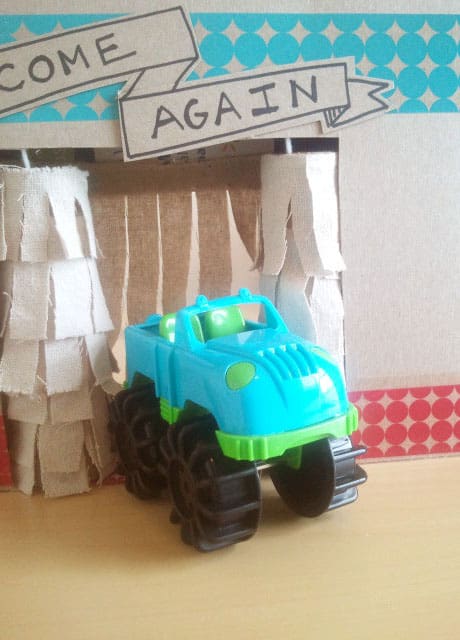 Car Wash (via Little Paper Dog) Every car needs a good scrub once in a while. I love that this one is made from simple recycled materials found around the house.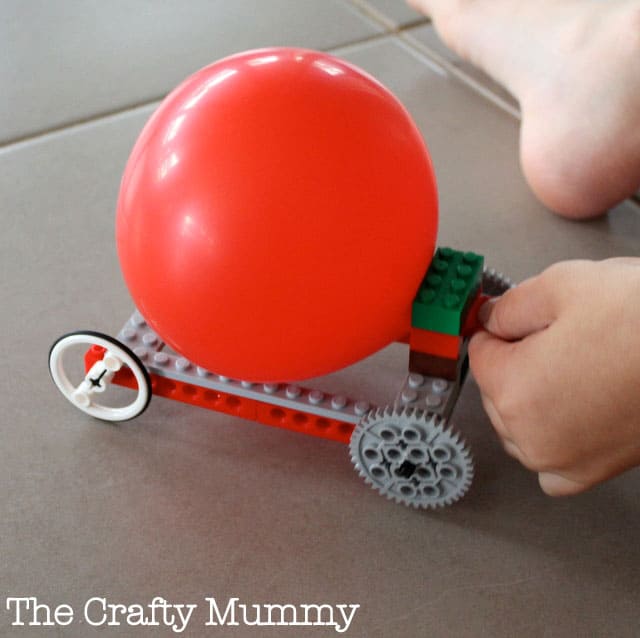 Balloon Powered Car (via The Crafty Mummy) Build a LEGO car and learn about air propulsion as it moves via air releasing from a balloon.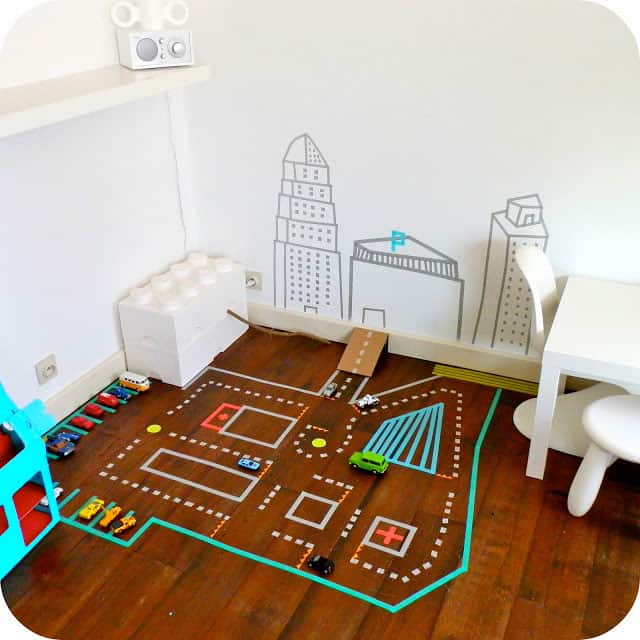 Washi Tape Roads (via Le Jardin de Juliette) I've heard of making roads out of tape, but this one has an exceptionally cool layout and grid pattern.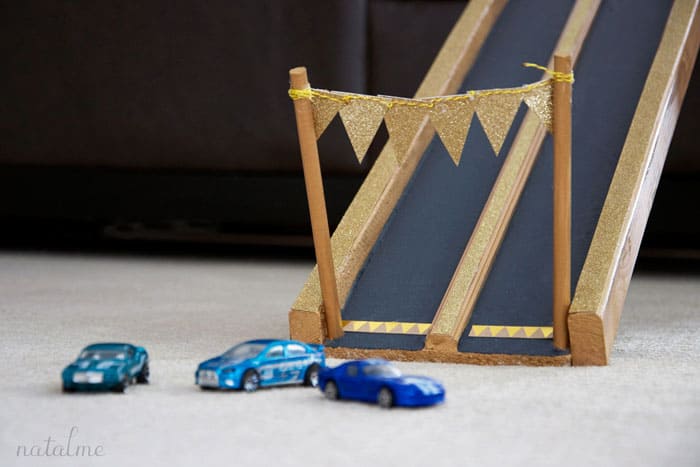 Car Race Ramp (via Natalme) With a few wooden pieces and paint you can glam up an ordinary ramp to host the biggest races in town.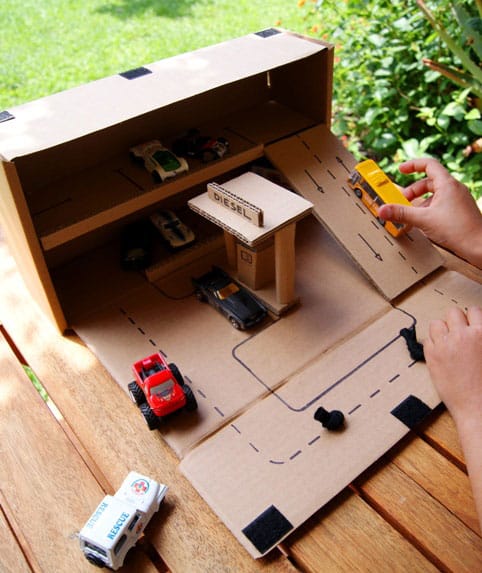 Cardboard Parking Garage (via La Factoria Plastica) Don't throw away those sturdy cardboard boxes just yet – transform one into a cool parking garage complete with ramp to house all your little four-wheelers.
For more DIY toy ideas, see 10 Imaginative and Creative DIY Gifts for Kids and 10 DIY Gifts for Your Little Artist.