My 2 year old boy's birthday is right around the corner. Like many boys, he's obsessed with trains and all things locomotive so it's no surprise we'll be throwing him a train party. There's so many ways you can personalize your mini conductor's celebration, but here are some general ideas that would fit across many themed train parties. From unique party foods to favors, printables and photo props – climb aboard the choo choo train and get ready for a wild time!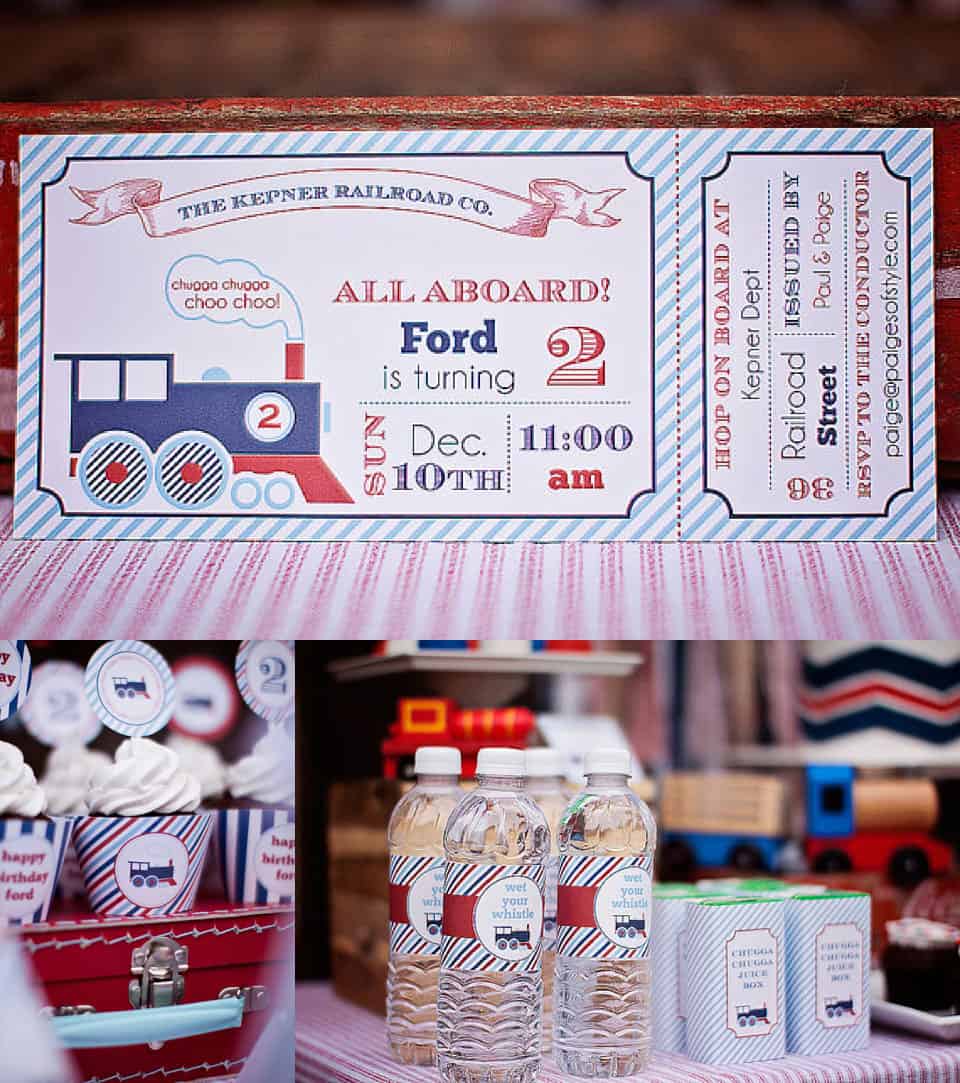 Modern Train Party Printable Set $39.50 If you're looking for something that's less commercial yet modern at the same time, here's a complete party set that's still in traditional red and blue train colors. This printable set includes everything from invitations, banners, food labels, favor tags and even party hats!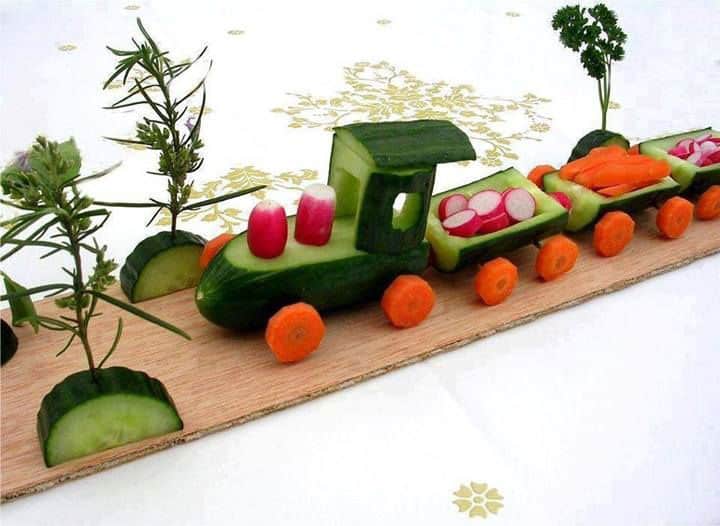 Cucumber Train (via Pinterest) If you've got some carving skills, this cucumber train with carrot wheels is a healthy party food to serve – a nice option among the sea of sweets you find at a party.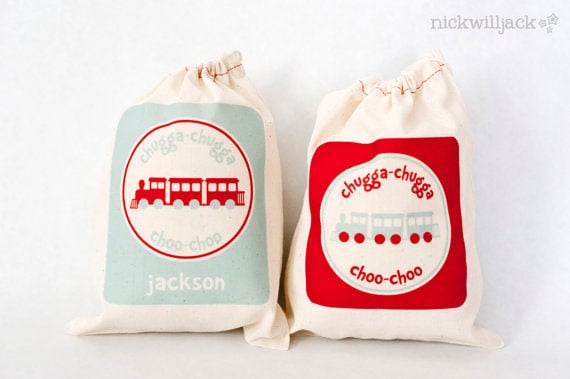 Train Favor Bags $3 each. Here's a handy way to tie up any train favors in a simple decal muslin bag. It can be personalized or left blank if you choose.
Wooden Train Whistle $19 for a dozen. These impressive wood train whistles measure almost 7″ and are a good option for favors if you want to hand out something non-edible.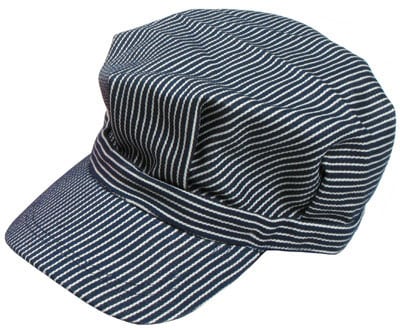 Striped Engineer Hat $3.99 each. It's not a party without some train conductors around. These hats would be cute for the party guests to wear as they get ready for all sorts of fun locomotive activities.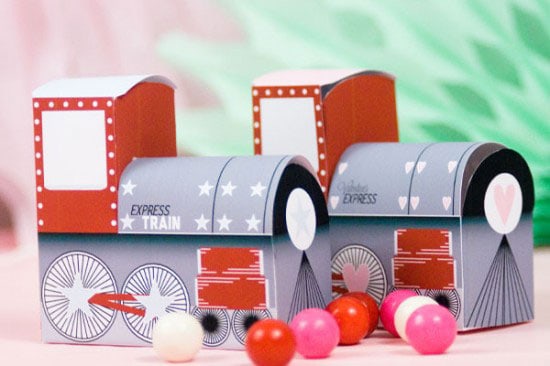 Train Printable (via One Charming Party) This adorable free printable becomes a fully functional train you can use to stuff with treats and favors.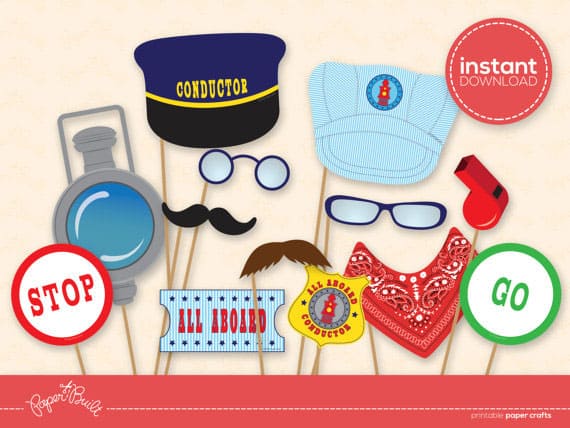 Train Photo Props $6. Another printable set you can assemble that's got all the fixings for a terrific train photo op – complete with mustache and conductor hat.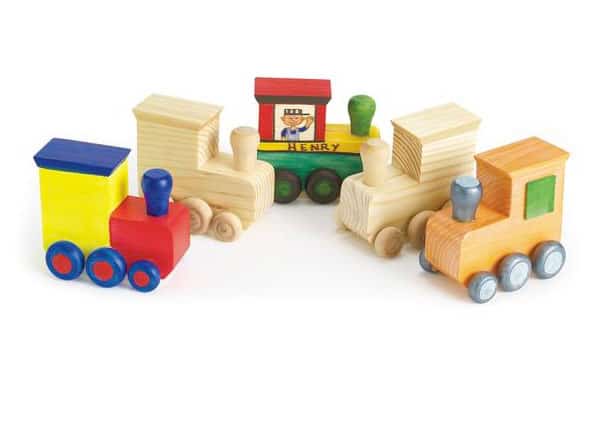 Craft Wooden Trains $20 for set of 12. Looking for a fun craft activity at your train party? These small wooden trains come ready to paint and the best part is that the wheels really do roll!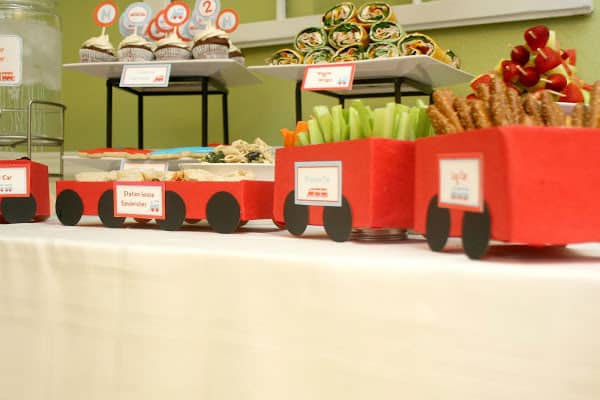 Train Food Containers (via On My Side of the Room) If you're looking for a fun way to hold snacks at your train party, check out how to make these cute caboose food containers.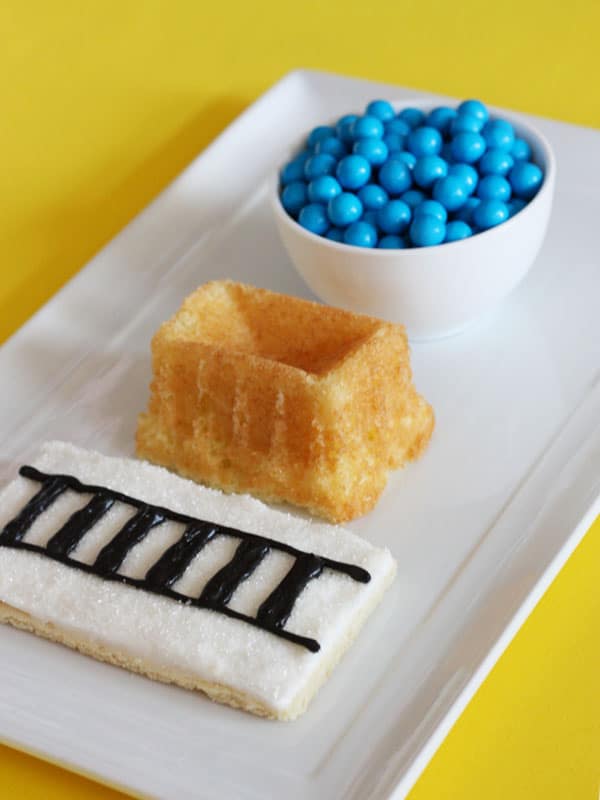 DIY Train Dessert (via Wants & Wishes) Here's a sweet way to dress up your dessert table by having each guest make their own cookie and cake train – complete with edible cargo.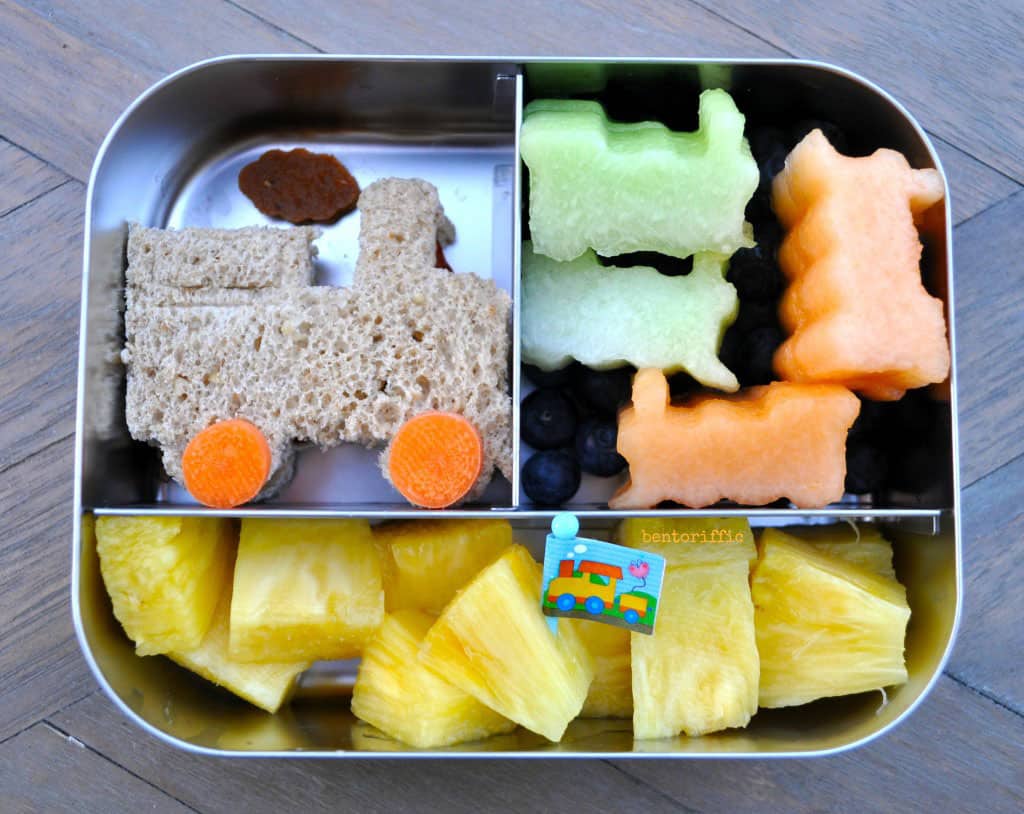 Train Sandwich and Fruit (via Bentorrific) Another great train food to have on hand. These train sandwiches and fruit melons are healthy and easy for little hands to hold and snack on.
For more train ideas, see 8 Terrific Train Crafts.