Whoever declared June 5th as the official National Donut Holiday is a genius. Not only can you score free donuts from certain food retailers on the day, you'll now have an excuse to indulge in this iconic treat with some justification. Donuts aren't just for the eating apparently. You can make some pretty cute things for the kids and around the home that celebrate this sprinkled treat. Try making your own donut stools, clay charms, or party it up with donut shaped favor boxes and balloons. Check these out cute DIY's and be inspired to jazz up your party or home with these pretty pastel projects.
What are your favorite donut crafts to make?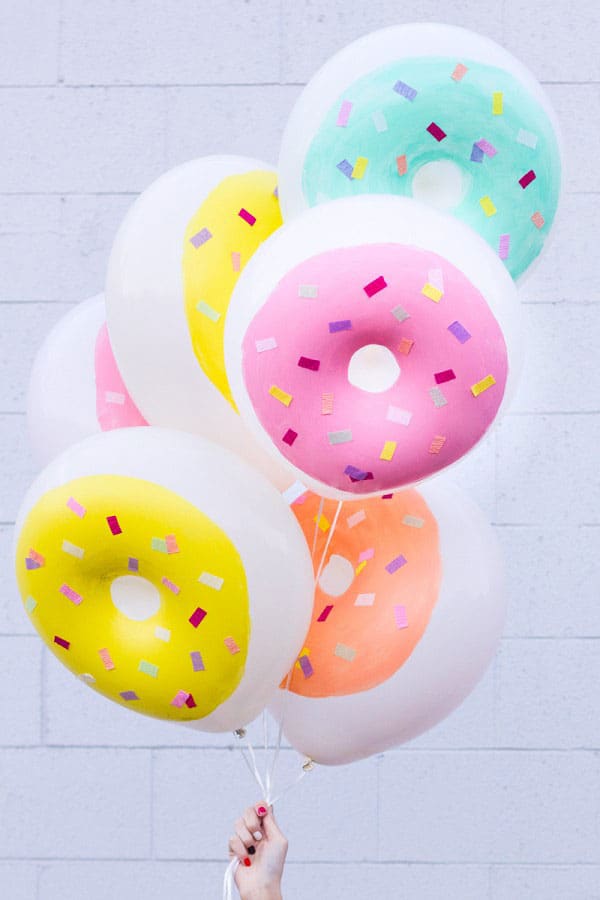 Donut Balloons (via Studio DIY)
Quite possibly the cutest balloons we've ever seen. Give plain white balloons a colorful makeover to make your celebration even sweeter.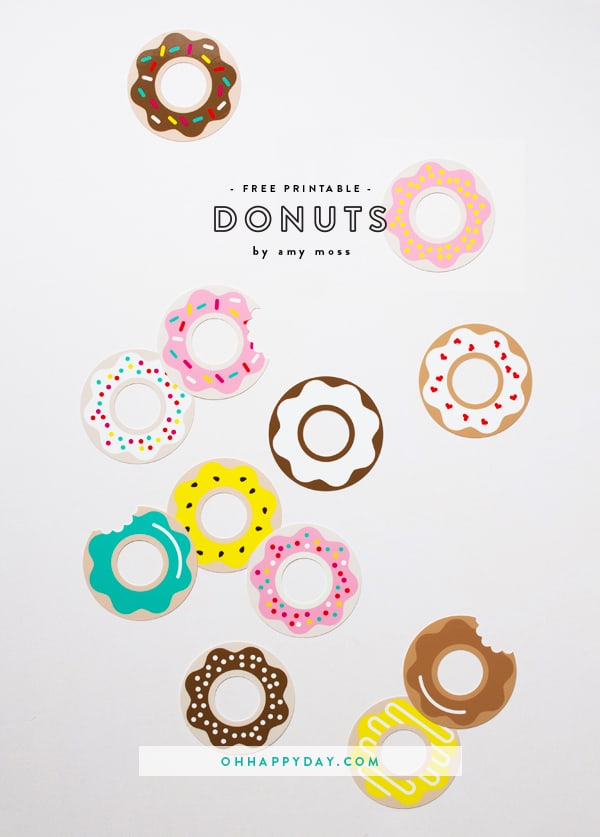 Donut Free Printables (via Oh Happy Day)
Make garlands, gift cards or even a fun memory game for the kids with these adorable free printable donuts.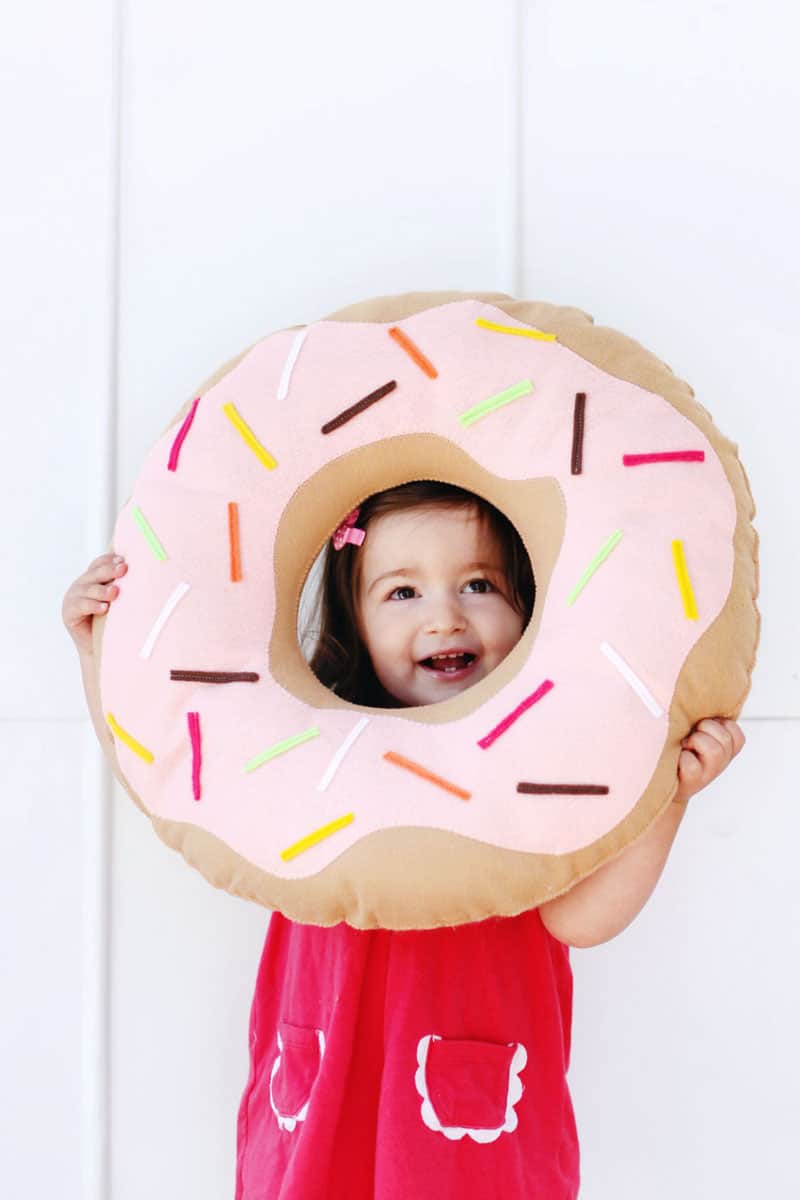 Donut Pillow (via A Beautiful Mess)
If you've got some sewing skills you're in luck. Make this cute stuffed donut pillow for the kiddos to inspire sweet dreams.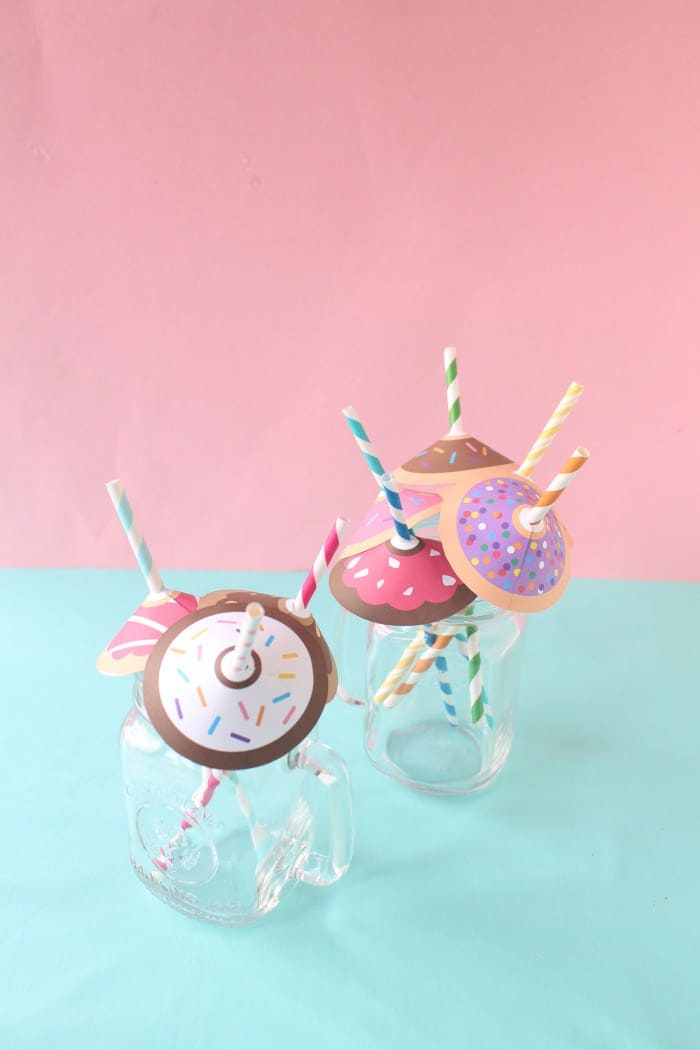 Donut Straw Umbrellas (via A Joyful Riot)
Fun for a party or to make any drink more fun, these free printable donut umbrellas are a snap to make for big or small celebrations.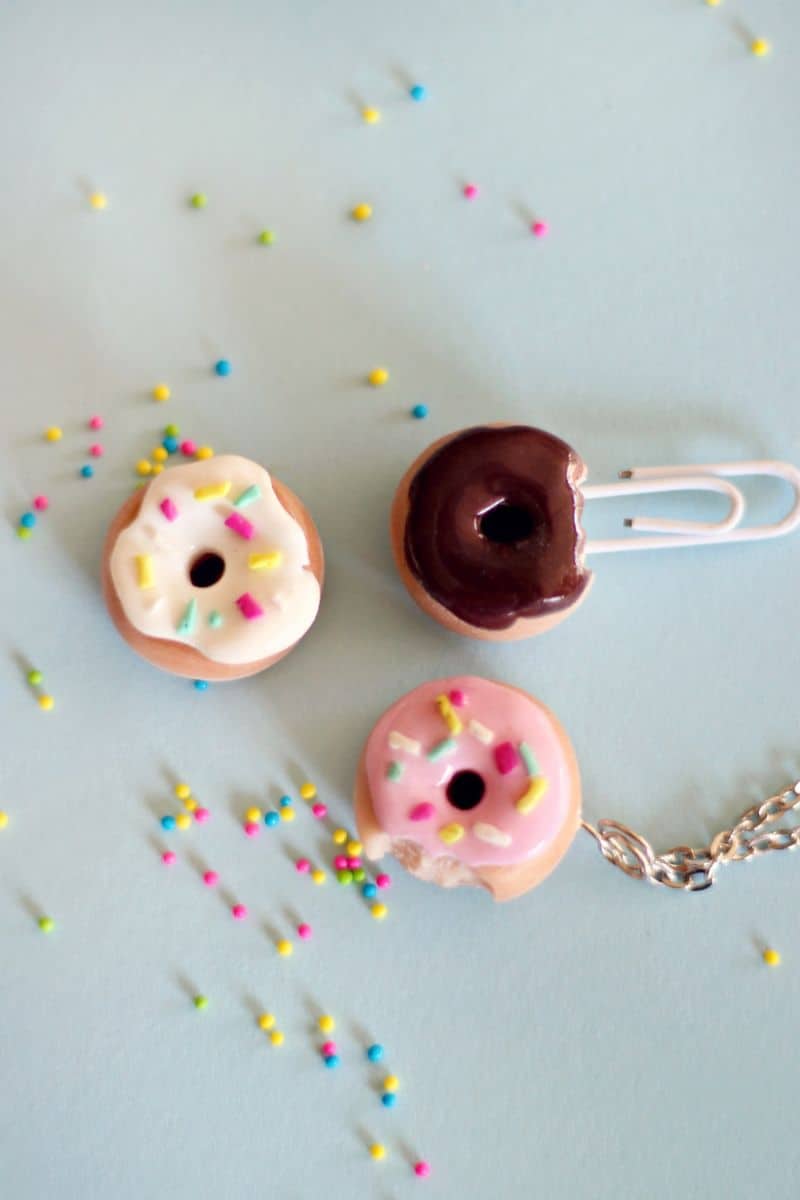 Clay Donut Charms (via eHow)
Make the kids a cute tiny charms or bookmark that look remarkably like the real thing!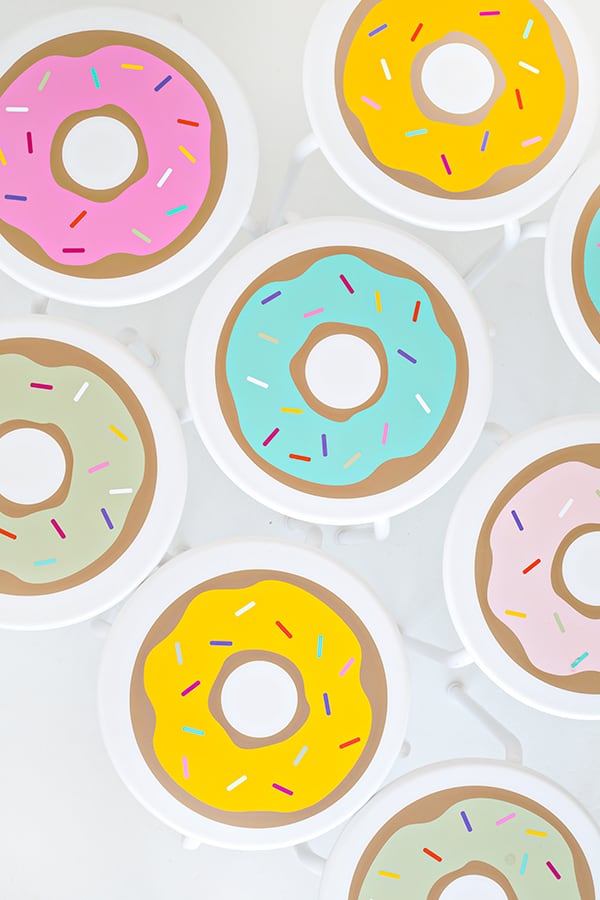 Donut Stools (via Studio DIY)
We'll take one in every color! Turn plain Ikea stools into a bright celebration of colors with this fun and clever tutorial.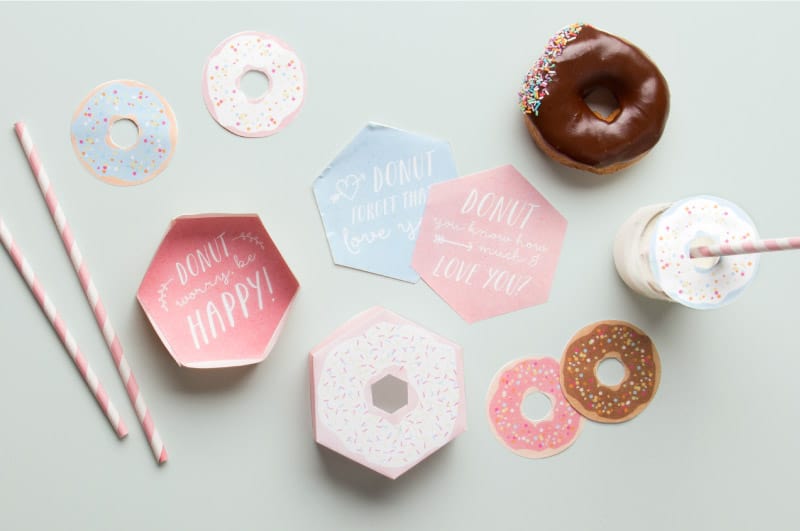 Donut Printable Favors (via Tinyme)
Go nuts for donuts with this awesome free printable collection that includes 3 donut favor box designs, straw toppers and sweet messages.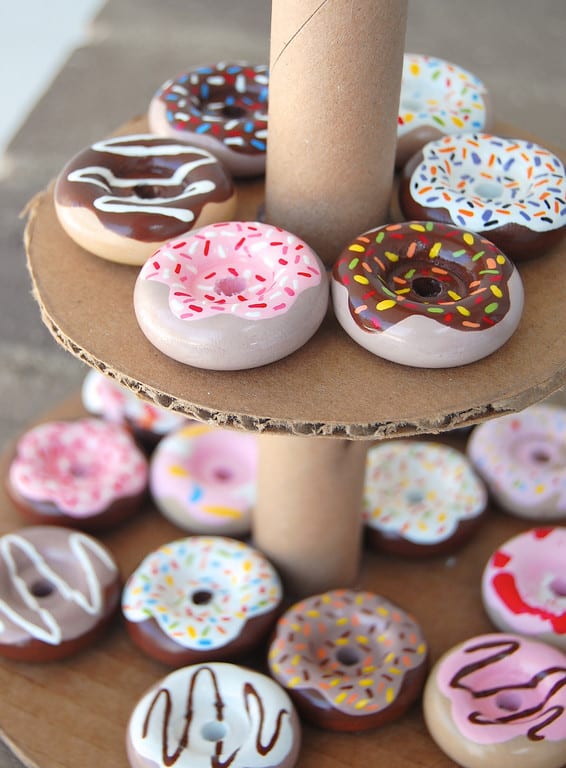 Wooden Donuts (via Ikat Bag)
Make your own pretend play donuts with no bakin involved. Kids will love painting and decorating the flavors they want!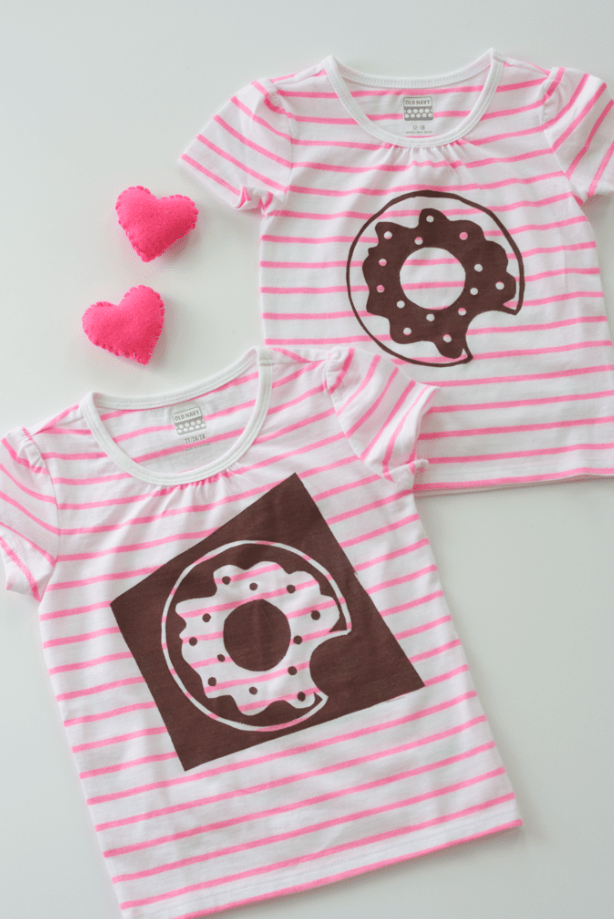 Donut T-Shirt (via The Alison Show)
Get the free template to make your little one their own stenciled donut shirt to show off their sweet side.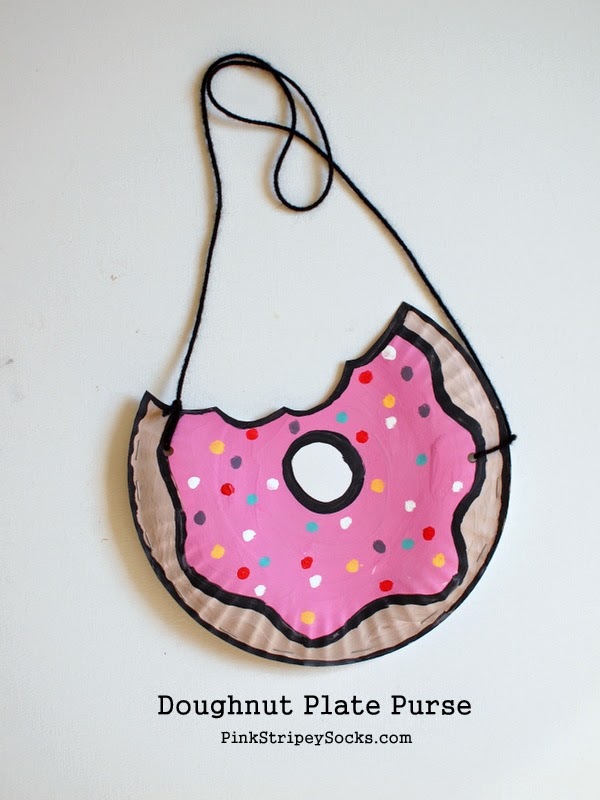 Donut Paper Plate Purse (via Pink Stripeysocks)
Turn a paper plate into a cute purse to tote around for summer fun and adventures!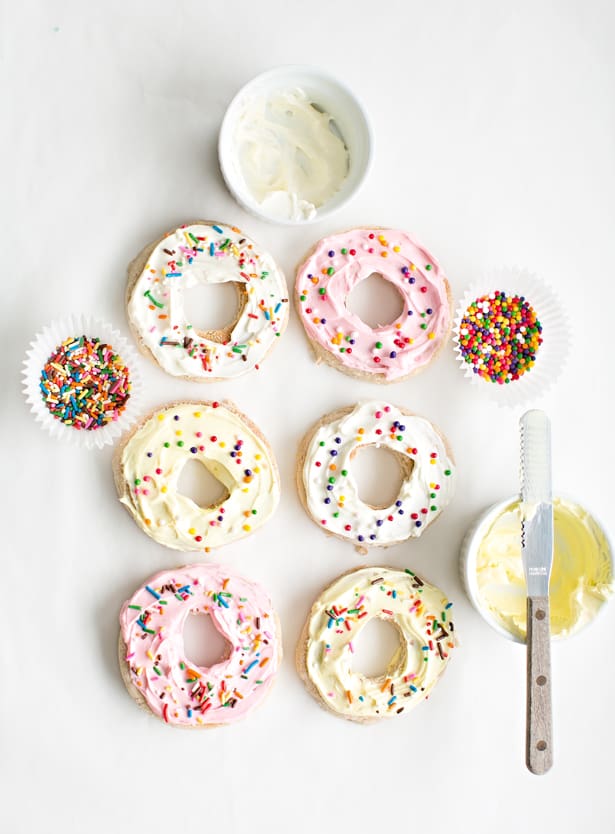 English Muffin Donuts (via hello, Wonderful)
Want to give your kids donuts without the sugar rush? Try these English muffin "donuts" with cream cheese frosting.
For more treat-inspired crafts, check out these sweet ice cream crafts or take a look here for tons more creative ideas for kids.