The kids and I love fall for so many reasons: pretty leaves, boots, apple picking, Halloween, and of course pumpkin anything! These hearty and delicious pumpkin recipes (from cake rolls to oatmeal bars and dinner served in a pumpkin) will be sure to warm up your little ones' bellies in the brisk days to come.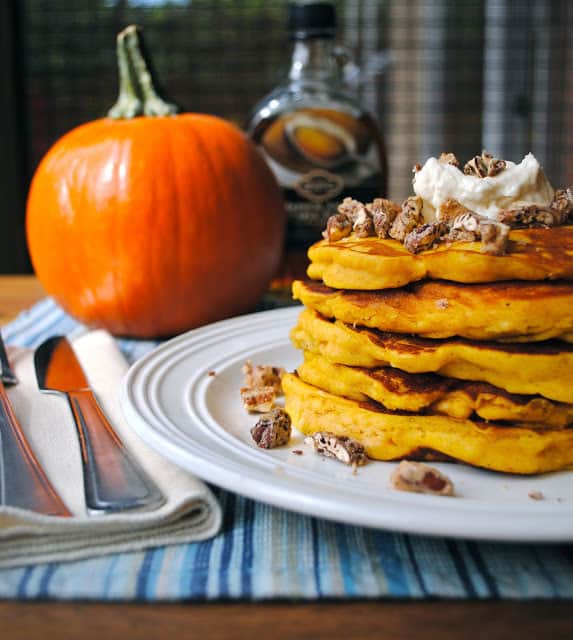 Pumpkin Pancakes with Maple Cream (via Virtually Homemade) These ultra fluffy pancakes won't take hours to cook on a weekend morning – they're made with easy Bisquick mix, but still have a homemade taste from the candied pecans and cream cheese based maple cream.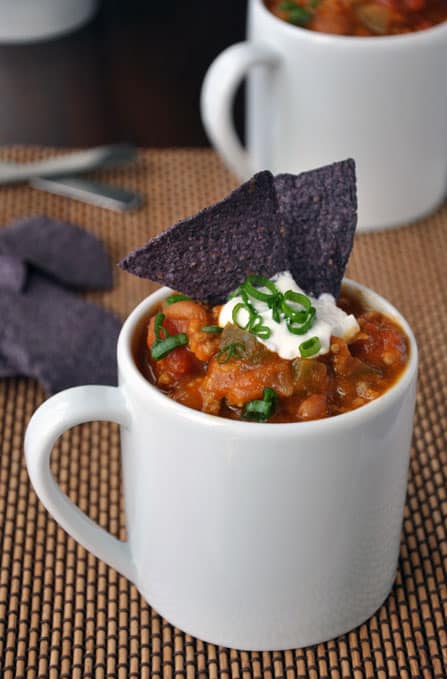 Pumpkin Chili (via Just a Taste) This hearty recipe uses pinto beans, turkey, and pumpkin puree for a quick and warming meal.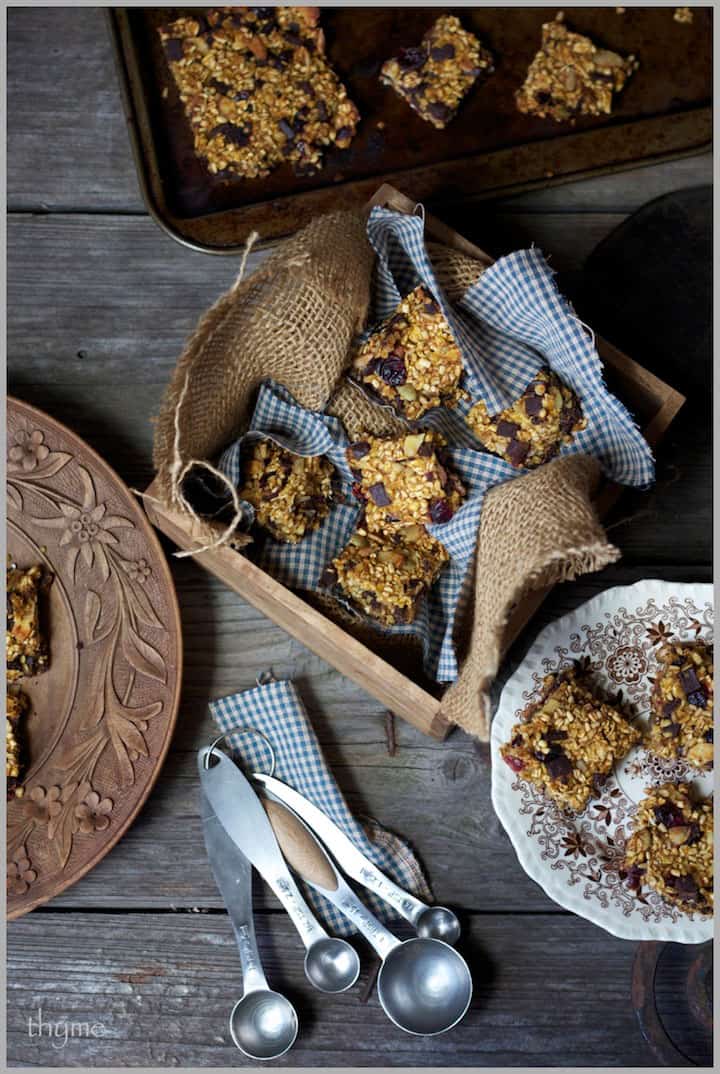 Chocolate Cranberry Pumpkin Granola Bars (via Thyme) Both pumpkin puree and seeds are mixed into this nutrient-rich bar.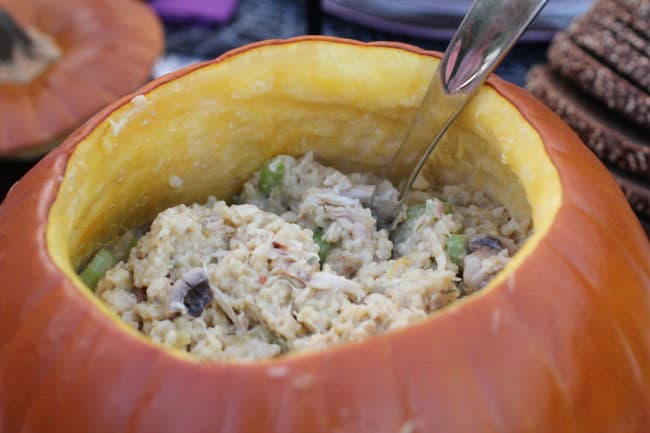 Dinner in a Pumpkin (via Toni Spilsbury) A creative way to get your kids interested in dinner. Perfect for a fall or Halloween potluck.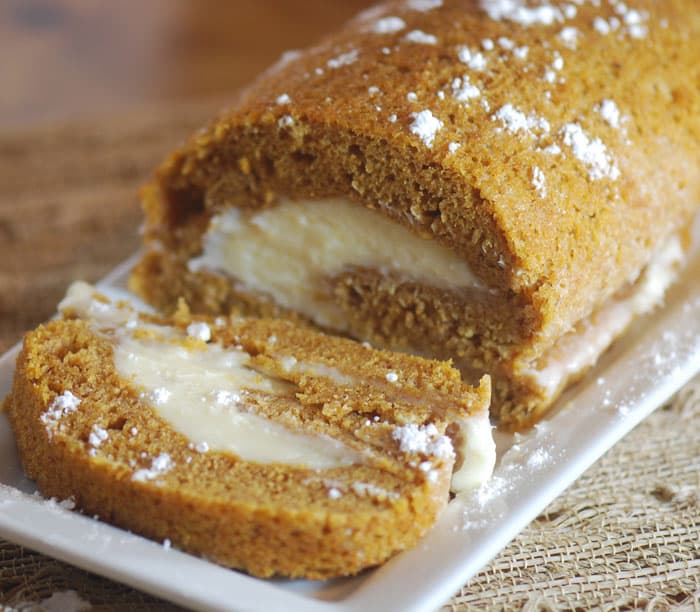 Pumpkin Cake Roll (via Recipe Diaries) A delicious cake-like roll with a sweet cream cheese center.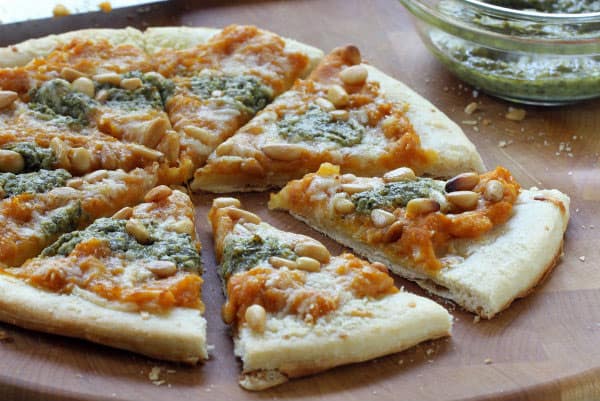 Pumpkin Pizza (via The Mother Huddle) A quick weekday night dinner that uses refrigerated crust and that half can of leftover pumpkin puree you may have lying around in the fridge.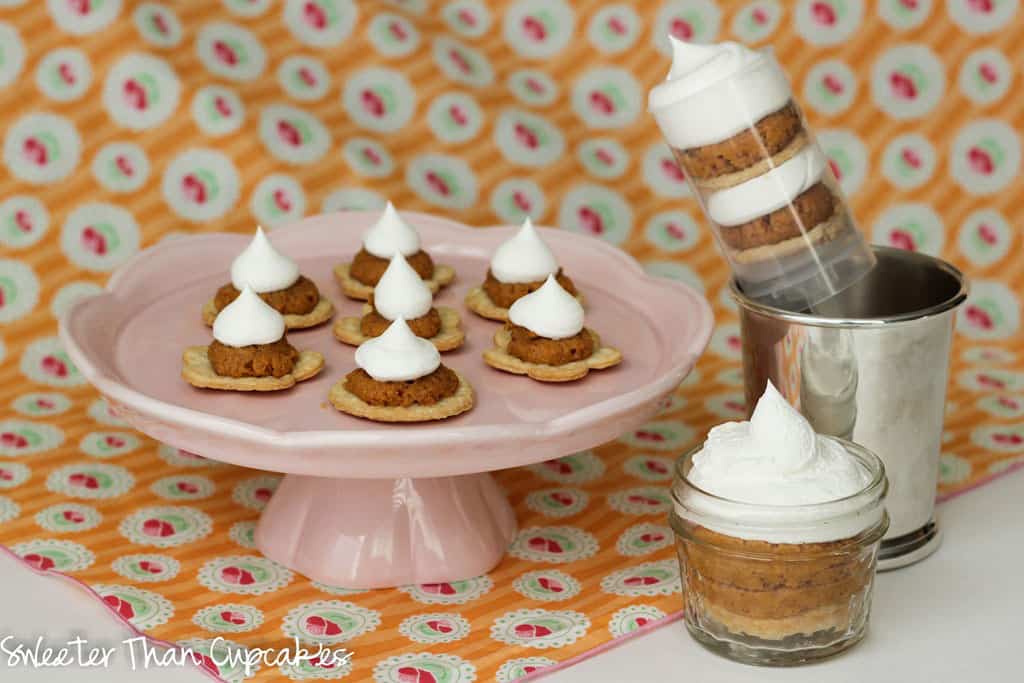 Mini Pumpkin Pie in a Jar (via Sweeter Than Cupcakes) These adorable mini pies are easy to make by piping the baked pumpkin filling and Cool Whip topping into a jar.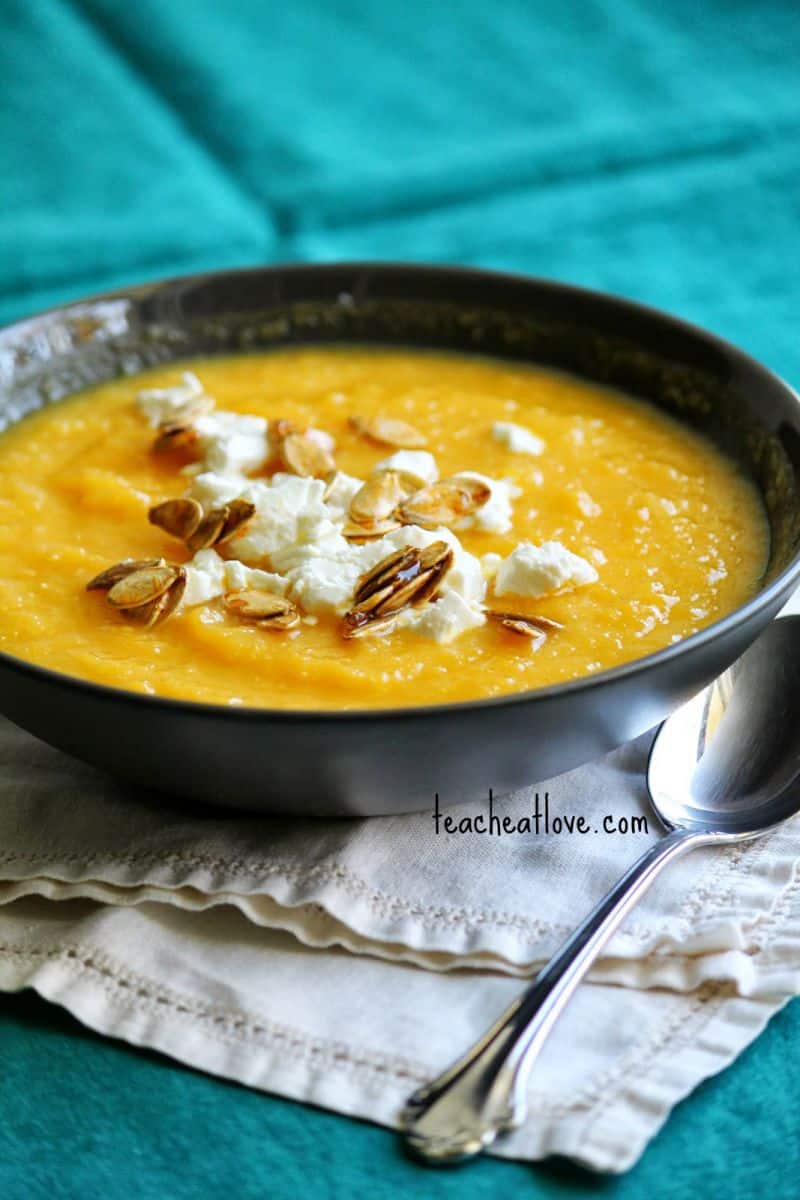 Pumpkin Soup (via Teach Eat Love) Milk and a few dollops of goat cheese make this soup extra creamy. The recipe uses roasted fresh pumpkin, but I'm sure you could substitute in canned pumpkin in a pinch.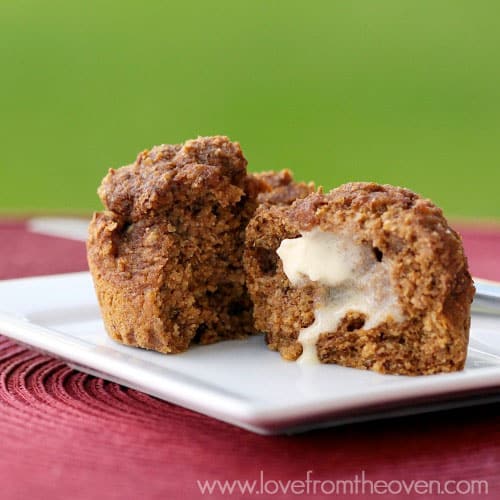 Healthy Pumpkin Muffin (via Love From the Oven) Whole wheat flour, flax seed meal, and oat flour make these extra healthy.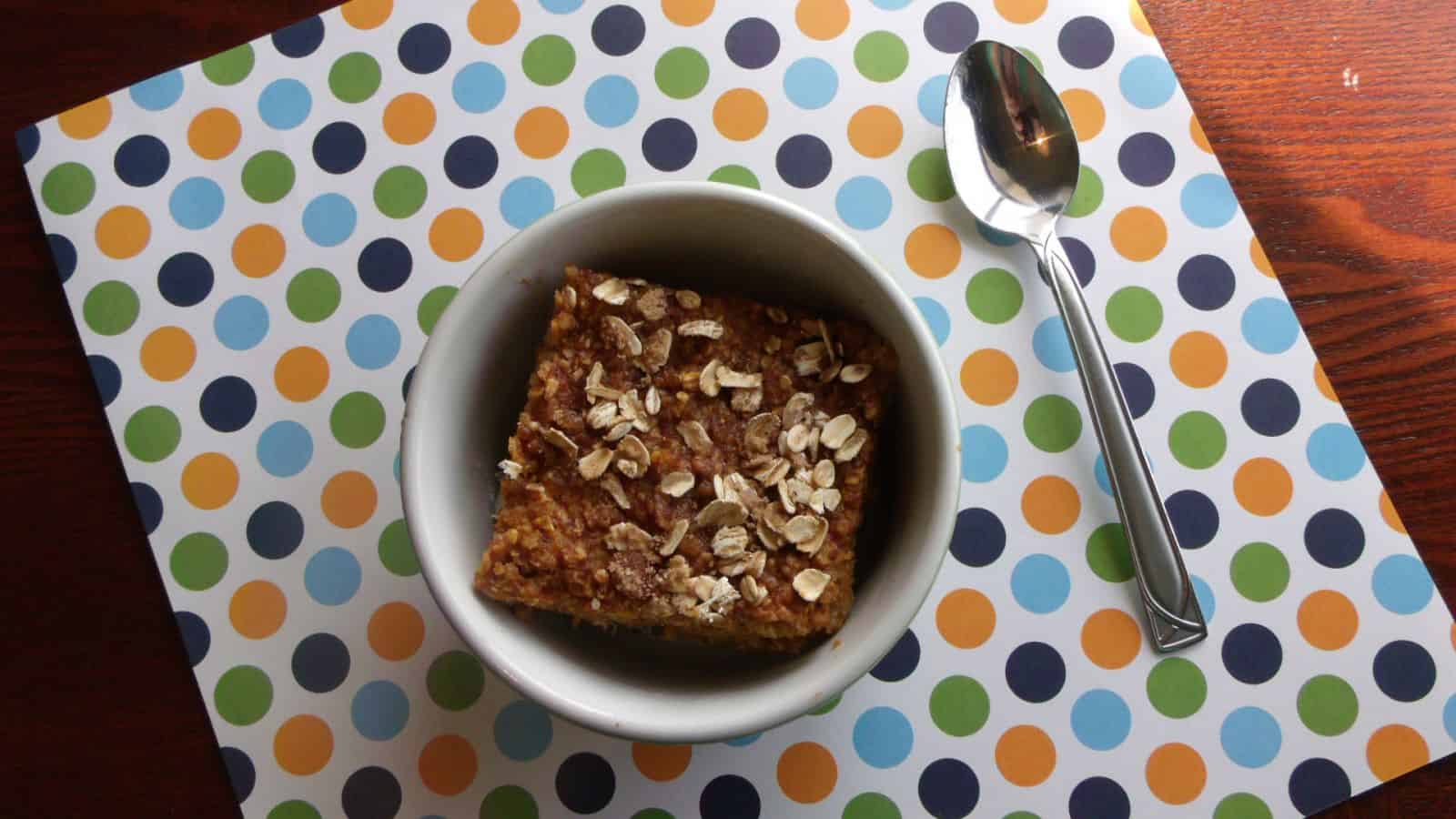 Pumpkin Quinoa Oat Squares (via 2 Tough Cookies) Made with quinoa, pumpkin puree, flax seed meal, and oats, these nutrient-rich baked bars would make a great breakfast on the go.