With their jewel red tones and earthy flavor, beets are one of the more dazzling colored root vegetables. Healthy and high in vitamins and minerals, with a natural sweet taste, beets are a wonderful complement to a child's well-rounded menu. Plus, when mixed into foods, beets can turn them into a brilliant pink color that's fun to eat. Check out these creative ways to sneak some healthy beets into your kids' menu.
What are some of your favorite beet recipes?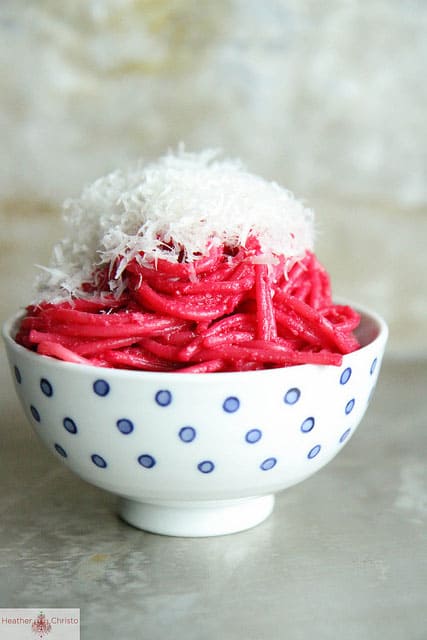 Beet Pesto Pasta (via A Spicy Perspective) This beet pesto sauce comes together easily. Plus, what kid would be able to say no to pink spaghetti for dinner?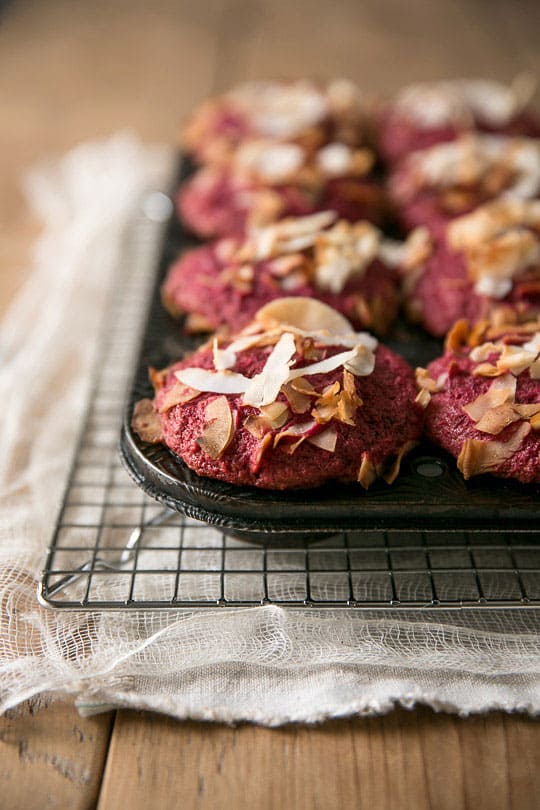 Beet Chocolate Muffins (via Goboroot) Kids will be delighted to find a secret square of dark chocolate tucked in the center of this deep red chocolate beet muffin.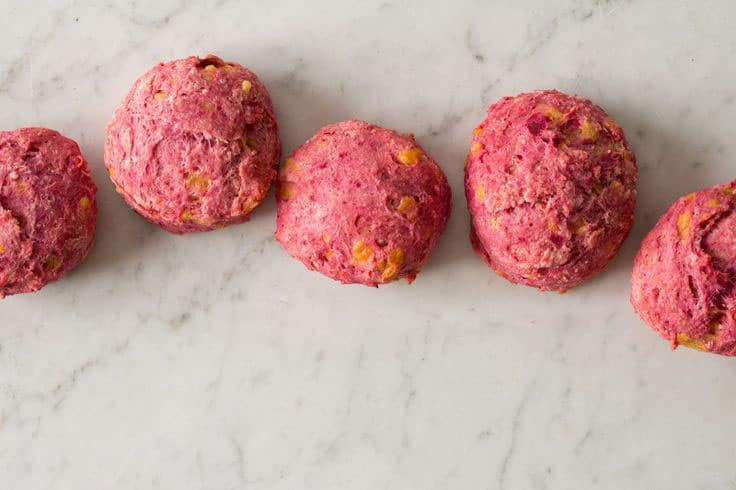 Cheesy Beet Biscuits (via Spoon Fork Bacon) A re-imagined twist on a traditional cheese biscuit that's pretty to admire and fun to eat.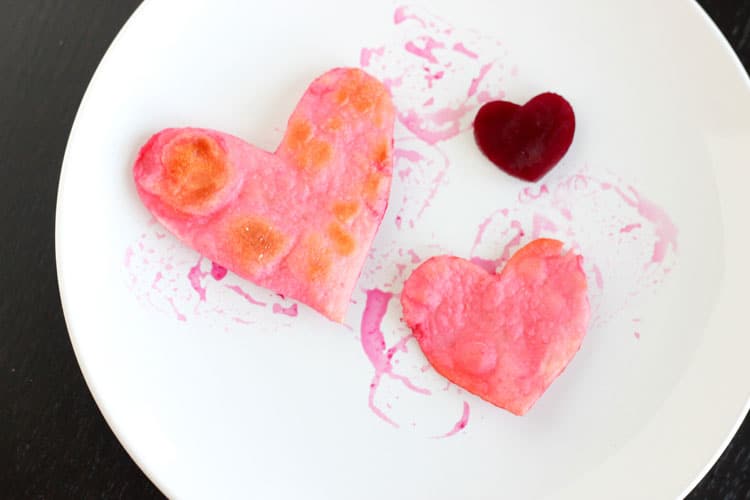 Heart Beet Chips (via Delia Creates) These homemade tortilla chips are fun for kids to cut out and color from a natural dye made of beet juice.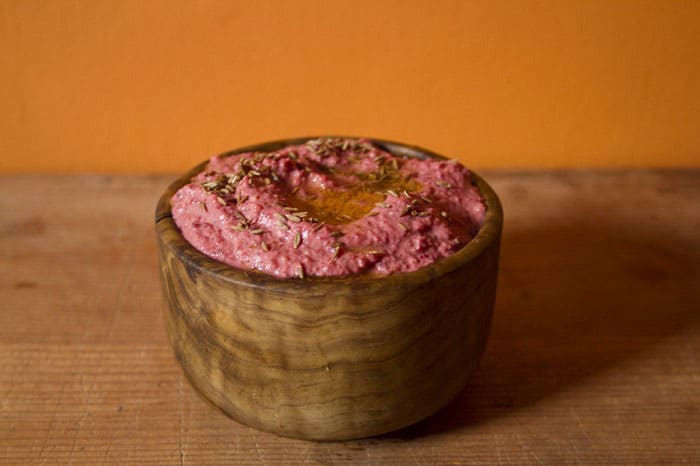 Pink Hummus (via The Mother In-Law's Kitchen) Hummus is a healthy, kid-friendly dip that becomes even more appealing when you turn it pink with beets.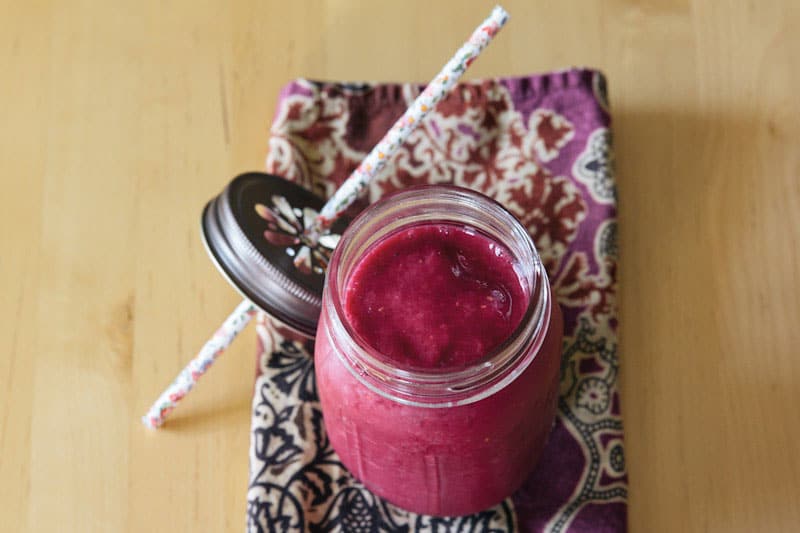 Banana Beet Raspberry Smoothie (via Vintage Mixer) Here's an easy smoothie you can whip up that's got the double pink from the raspberry and beets. Chance are kids won't even be able to taste the beets in this refreshing and naturally sweet smoothie.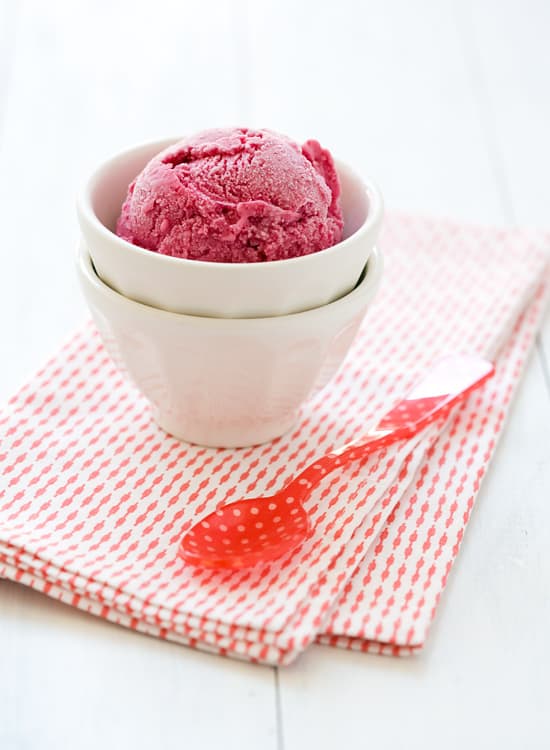 Roasted Beet Ice Cream (via Love & Olive Oil) Yum – this could almost pass for a berry ice cream, but instead is chock-full of delicious healthy roasted beets.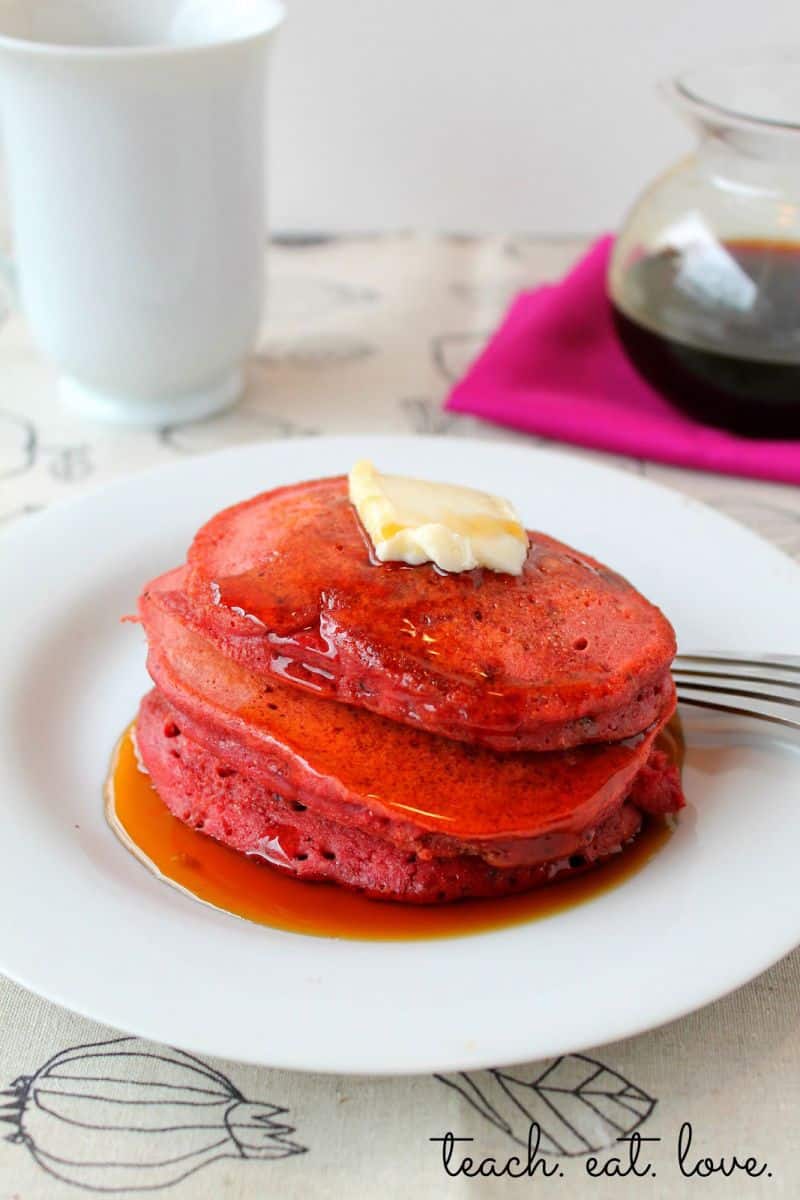 Beet Pancakes (via Teach. Eat. Love) These fluffy and moist pancakes are probably the prettiest batch you'll ever cook up. And they don't actually taste like beets just in case your kids aren't huge fans.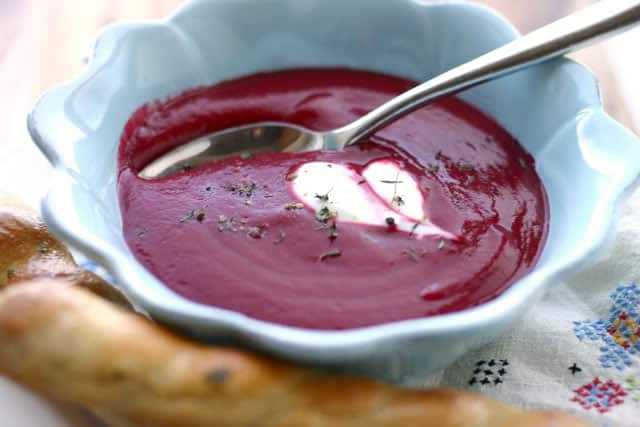 Roasted Beet Soup (via Cheeky Kitchen) Wow, the color on this hearty beet pureed soup is breathtaking and comes together quickly with just a few basic ingredients.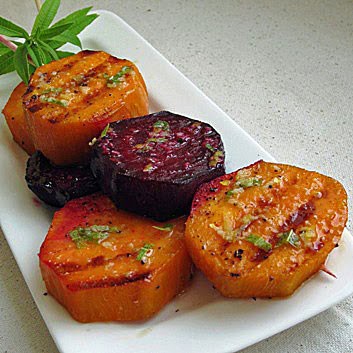 Beet and Sweet Potato "Lollipops" (via Dragon's Kitchen) Putting beets alongside some sweet potatoes with a touch of honey and calling them "lollipops" may just be the thing to get your kids to try beets for once.
For more veggie ideas, see:
7 Scrumptious Kid-Friendly Corn Recipes

5 Veggie Muffins so Good Your Kids Won't Mind Them

6 Fun Ways to Get Your Kids to Eat Broccoli

8 Ways to Sneak Kale Into Your Kids' Foods

10 Kid-Friendly Ways to Eat Squash

8 Kid-Friendly Ways to Eat Sweet Potatoes

Edamame: 8 Delicious Ways to Get Kids To Try It