Ikea
can be a treasure trove for simple, relatively inexpensive and contemporary children furniture pieces. Some items can be painted, refurbished or hacked into some pretty creative and inventive pieces.
These clever Ikea hacks for kids' rooms will hopefully inspire ideas on how to turn good basic pieces of furniture into colorful and playful furnishings kids will love.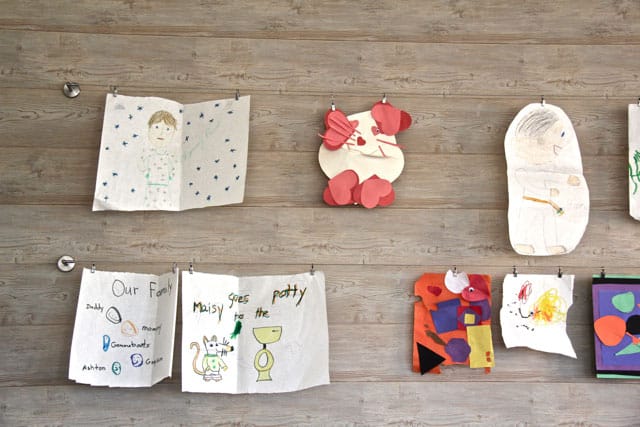 Art Display (via I Meesh U) Ikea curtain rods make a cool and functional display for kids' art.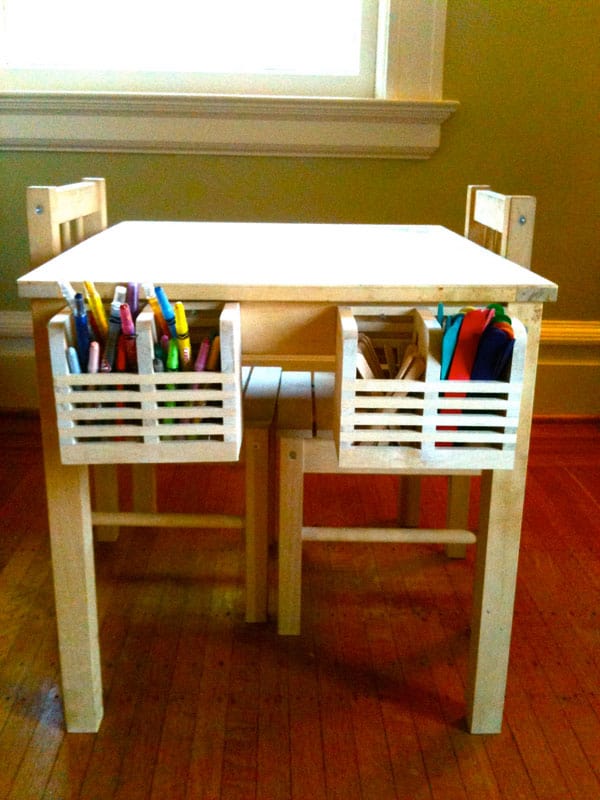 Art Table (via A Childhood List) Combine an inexpensive Ikea table and utensil holders into a craft table.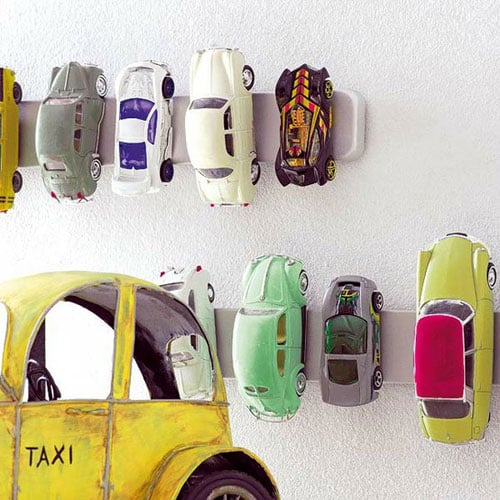 Car Holder (via The Style Files) Magnetic knife holders make it easy to clean up and store toy cars.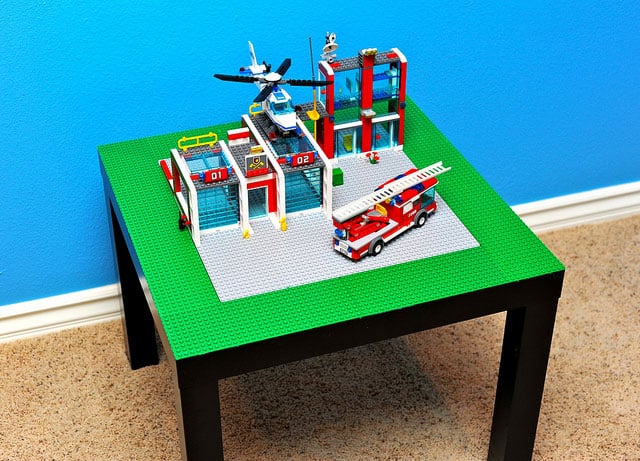 LEGO Table (via Angry Julie Monday) Keep all those LEGOs contained with this nifty LEGO play table.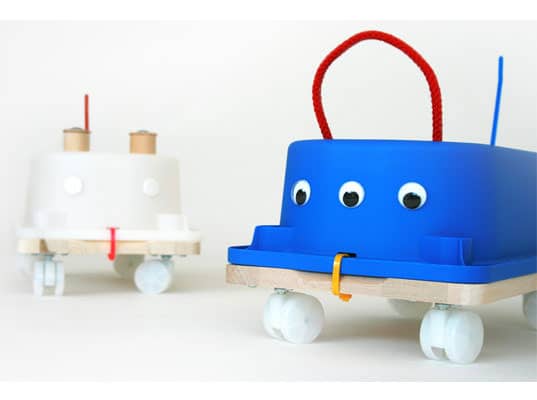 Ride On Toy (via Inhabitot) Ikea kitchen accessories are magically transformed into this super cool ride on toy.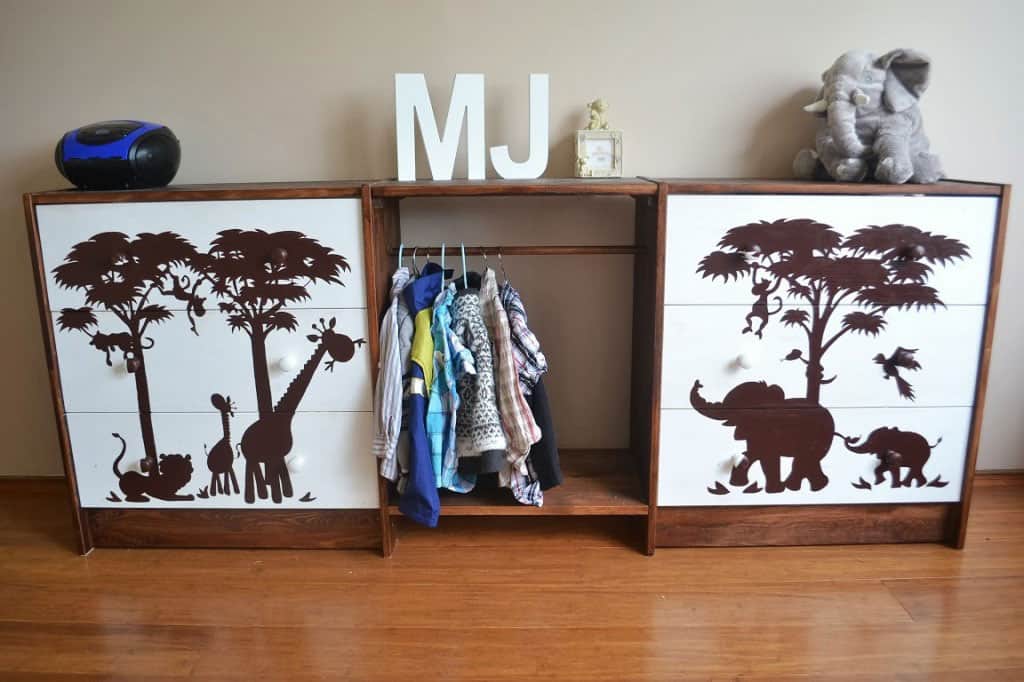 Nursery Closet (via Ikea Hackers) Ikea drawers and bedside table along with stencils make a sweet, customized and roomy baby closet.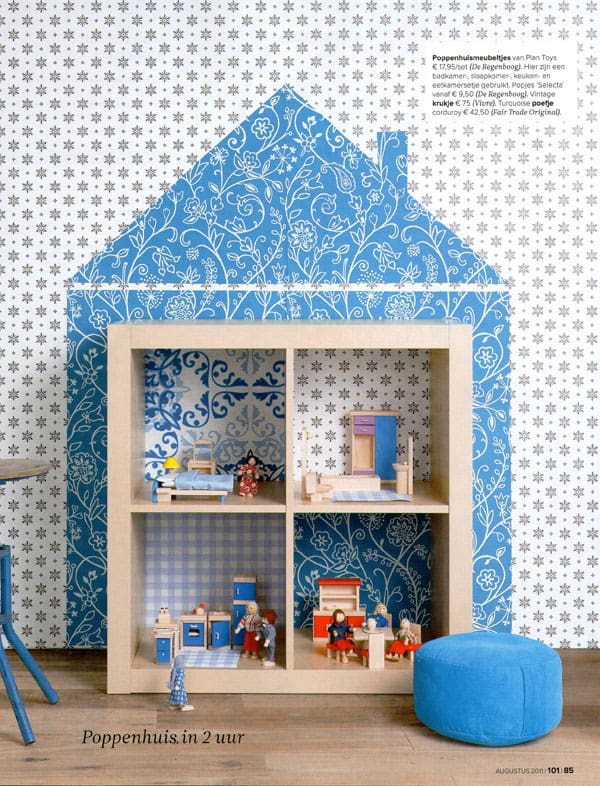 Doll House (via Zowieso) A basic Ikea bookcase combined with wallpaper makes this super cool and contemporary doll house.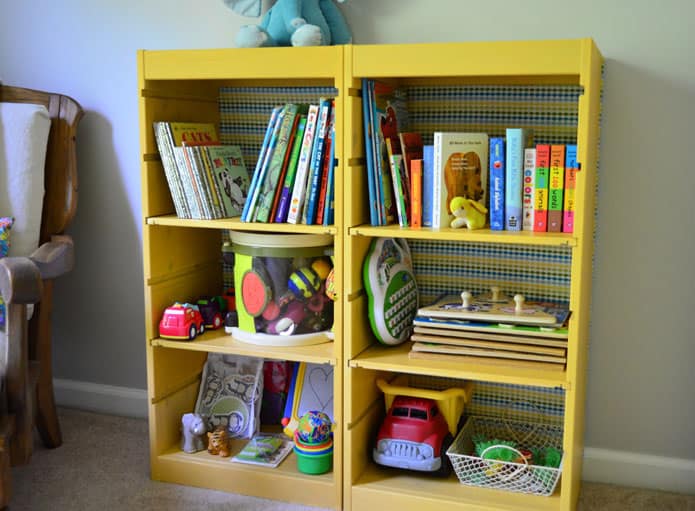 Colorful Bookcase (via Plumfield Shop) Paint and fabric turn a plain bookcase into a bright and playful showcase.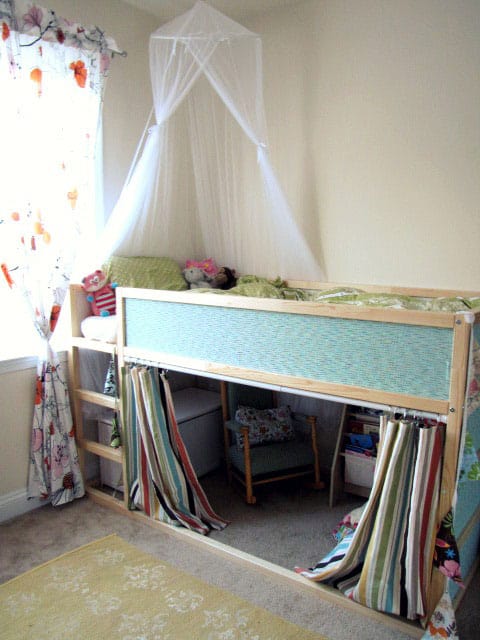 Bed Play Fort (via Southern Disposition) A basic bunk bed transforms into a magical playfort with some curtains and paint.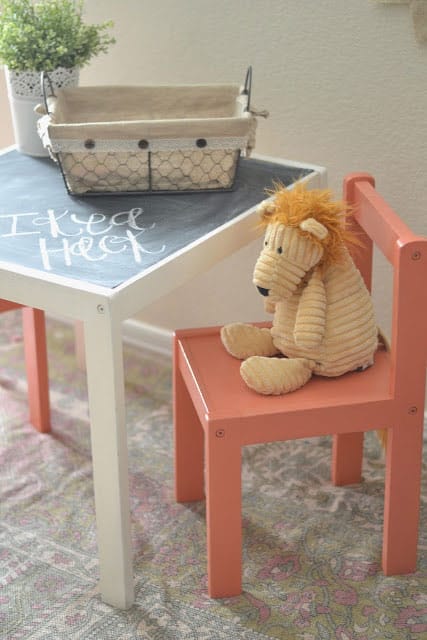 Chalkboard Table (via Paddington Way) Colors and chalkboard paint add charm to this plain Ikea table for two.