My daughter has been learning all about the planets at preschool and it's fun to witness her fascination with the solar system. She can rattle off all the major planets and give me cool facts about each. It's a big wide world out there and teaching your kids about the galaxies, stars and planets is a fun way to get them to understand where we're positioned in the cosmos. Check out these fun crafts you can make with the kids to get them started on some cool out of this world learning!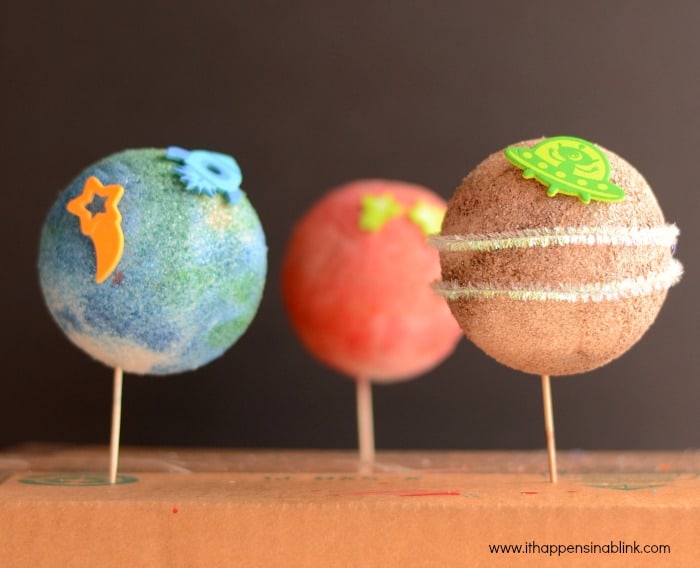 Styrofoam Planets (via It Happens In a Blink) This solar system craft is perfect for the preschooler set. Find out how to easily replicate planets with some styrofoam balls and stickers.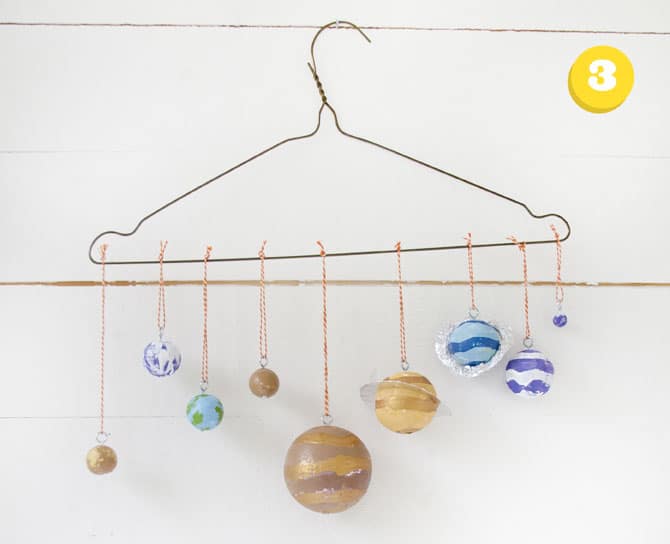 Planet mobile (via Pysselbolaget) A planet mobile makes a fascinating room decoration that will get the kids talking about all the different planets. This would also be fun for a space themed party!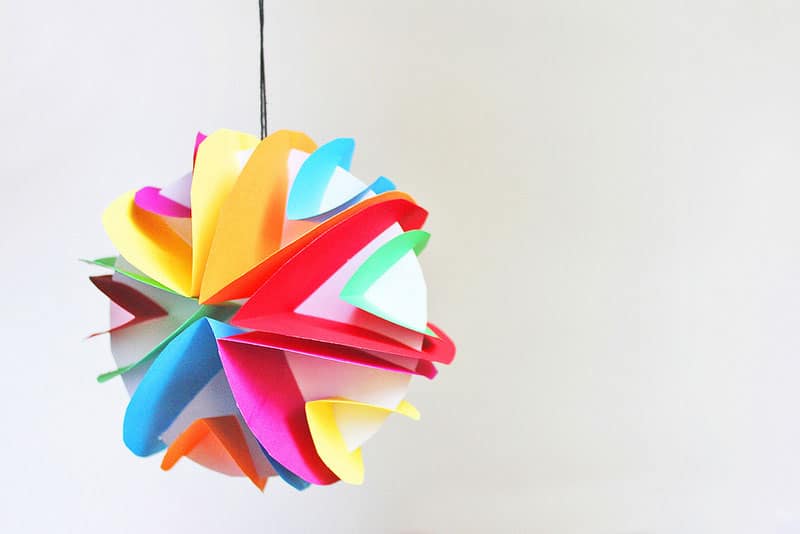 Glowing Paper Planets (via Babble Dabble Do) This brilliant paper craft is so simple yet dashing with all the vibrant colors. These paper planets look festive as they are, but you could also go a step further and make them glow in the dark!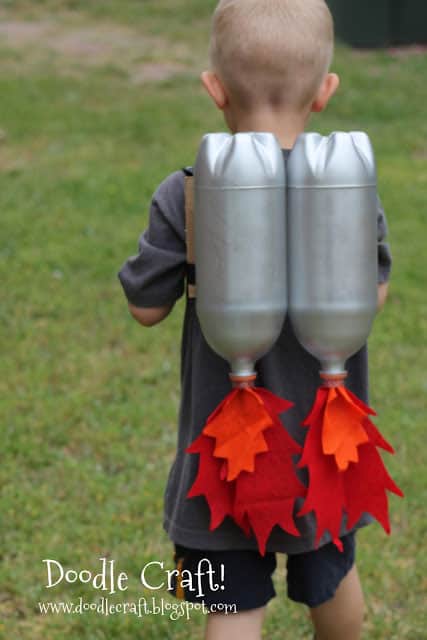 Rocket Fueled Jet Pack (via Doodle Craft!) Gather up some materials around the home and make this super cool recycled jet pack to get your little astronaut ready for take off.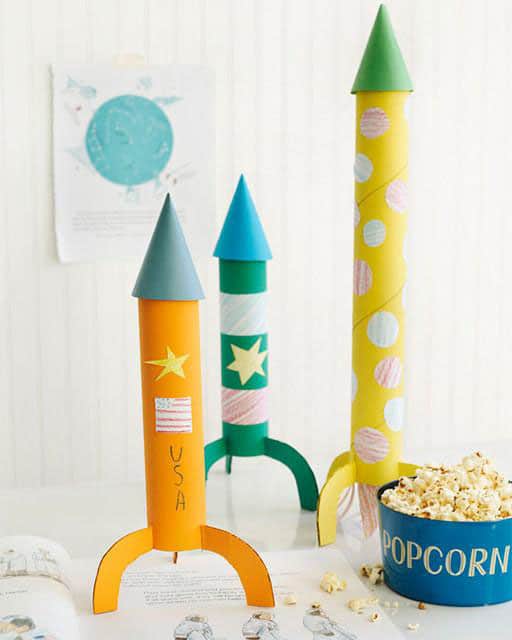 Recycled Rockets (via Sweet Paul Mag) Here's another fun rocket craft that utilizes cardboard, tubes and tins to make these cool recycled rockets kids can customize freehand.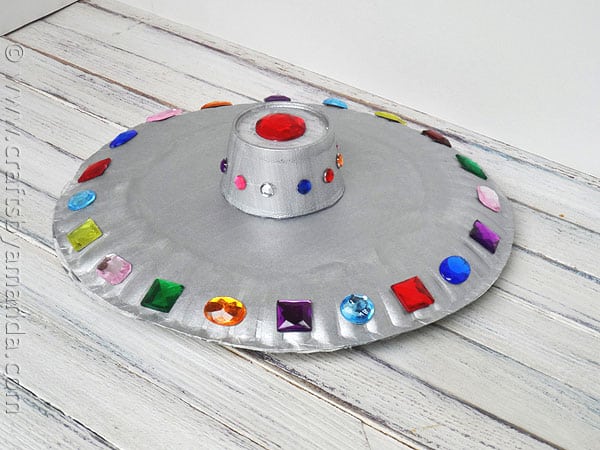 Paper Plate Flying Saucer (Crafts By Amanda) Take some regular paper plates and transform them into mesmerizing flying saucers or UFO's that kids can sparkle up with jewels.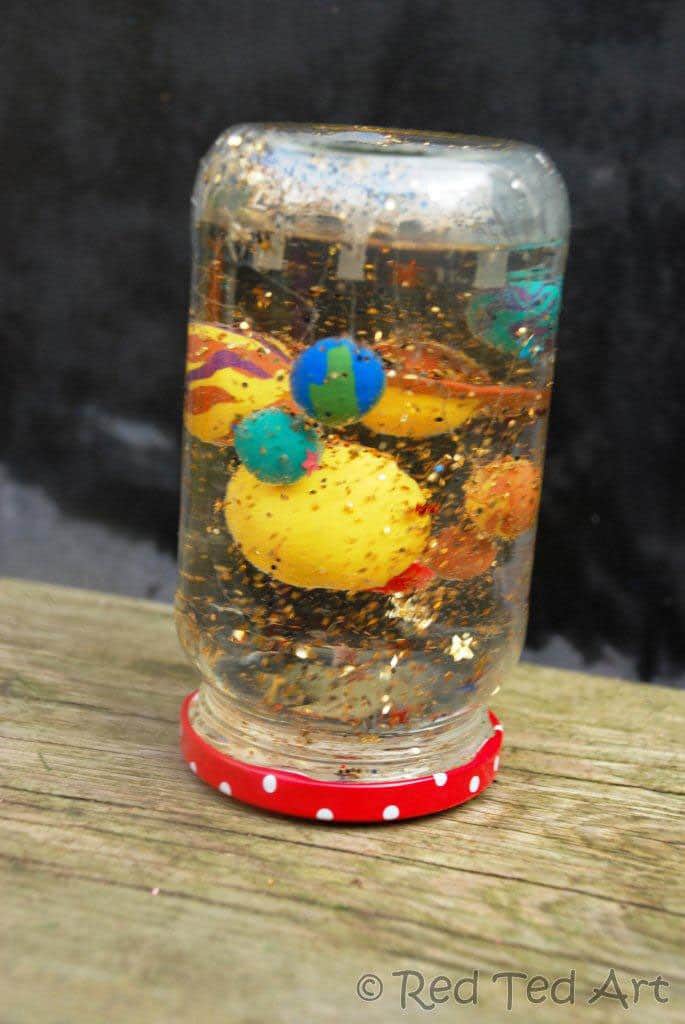 Solar System Snow Globe (via Red Ted Art) Make your own mini solar system with suspended clay planets in a sparkly and glittery snow globe.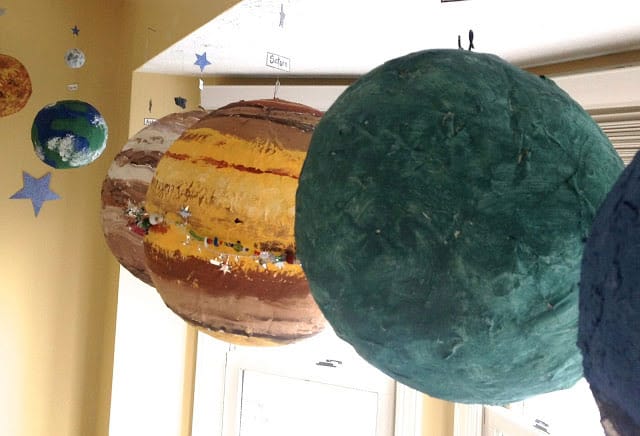 Paper Mache Solar System (via The Crafty Homeschool Mama) Go big or go home. This amazing "ultimate" solar system will fill any room with wondrous paper mache planets suspended in space.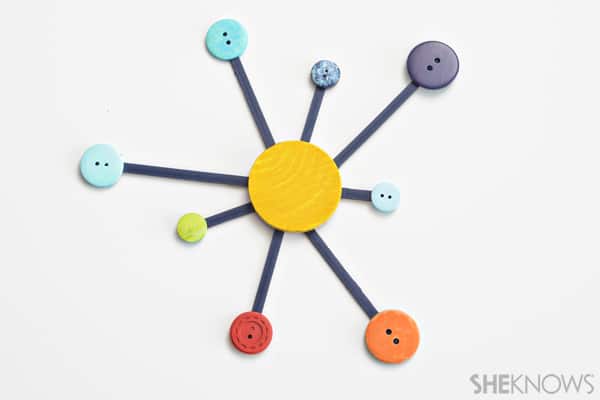 Button Solar System (via She Knows) This simple craft is easy for little ones and makes a mini sized solar system with cute button sized planets.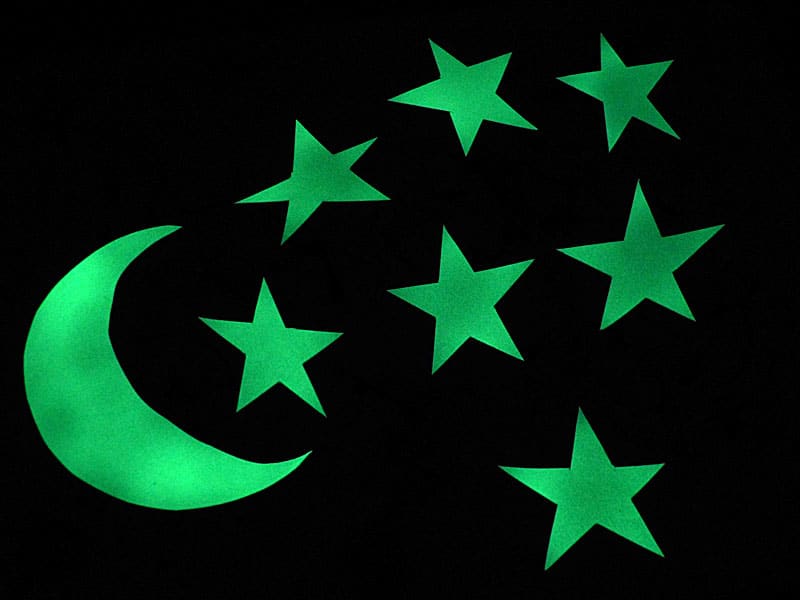 Glow in the Dark Stars (via Kix Cereal) Jazz up your kids' ceilings with these awesome glow in the dark stars. Sure to keep the kids in a dreamy state as they slumber off to sleep.
For more creative kids' crafts, see:

6 Creative Hama Bead Projects

9 Fun Ways to Play With Popsicle Sticks

12 Dazzling Flower Crafts

12 Egg-Citing Egg Carton Crafts

10 Creative Ways to Make a Puzzle

10 Delightful Clothespin Crafts

10 Clever Ways to Play with Paper Straws